MASTERTON MOTORPLEX HISTORY
Please note; this page is a work in progress, and we continue to update it as new info is provided. We're interested in any additional information you may have to add – if you can help, please drop us a line!


Masterton Motorplex began as a club-run annual closed-road street drag meeting and street sprint, but has evolved into one of just two permanent drag strips in New Zealand. This section has been compiled to record the history behind the track.

PART 1: RAMRODDERS – 1/8 MILE STREET DRAGS
In the early days of drag racing in new Zealand, many hot rod clubs around the country ran various driving competitions for club members to try out their hotted-up cars. Ramrodders hot rod club was one such club; based in the Wairarapa town of Masterton, they developed a taste for straight-line racing. At the time, the popular eighth-mile street drags had a large following across New Zealand, due to the large number of people who wanted to race, and the lack of proper drag strips to race on. The New Zealand Hot Rod Association usually sanctioned these events, where a section of public road was closed off to traffic (with the permission of the local council), and set up as a temporary drag strip. These early events were well organised by enthusiastic club members, but were basic, usually with very little in the way of crowd protection barriers or safe spectator areas. The street drags were great fun, were well patronised by racers and spectators alike, and shone a positive light on the sport of drag racing, with many councils keen to help these events grow, with many a young spectator bitten by the drag racing 'bug'. As time marched on however, the obligations being put on clubs to improve safety and the introduction of new 'OSH' (occupational safety & health) laws meant that the additional cost of crowd safety measures and the constant threat of legal liability if anything went wrong, became too high for many clubs. Adding to that was the many roads that had once been ideal for street drags became part of ever-expanding retail, residential, and industrial sprawl, making road closures much more difficult. As time progressed the more serious racers also stepped up to faster vehicles which meant they had no choice but to race on fully prepared quarter-mile drag strips. With two permanent drag strips in the North Island, (Meremere [Champion] Dragway near Auckland, and Thunder Park near Hastings) to cater for the serious racers and keen spectators, most street drags were left to slowly die. There are still some street drags being successfully run in the lower North Island – Cam County's 'Port Road Street Drags' (celebrating 50 years in 2016) and the Wanganui Street Drags. Both events still pull big crowds, and undoubtedly help to feed a new generation of racers and spectators into the sport. Masterton street drags ran at three different locations over a XX year period, and as with other similar events around the country were hugely popular. Despite the event eventually becoming too difficult and expensive to remain viable, this core group of enthusiastic racers were never going to let sleeping dogs lie….
The images below show various newspaper articles from some of these early events. Thanks to Rhys Harrison, Georgie and Abby Wilton, and Karl Haustein. If you have any photographs you'd like added, please contact us.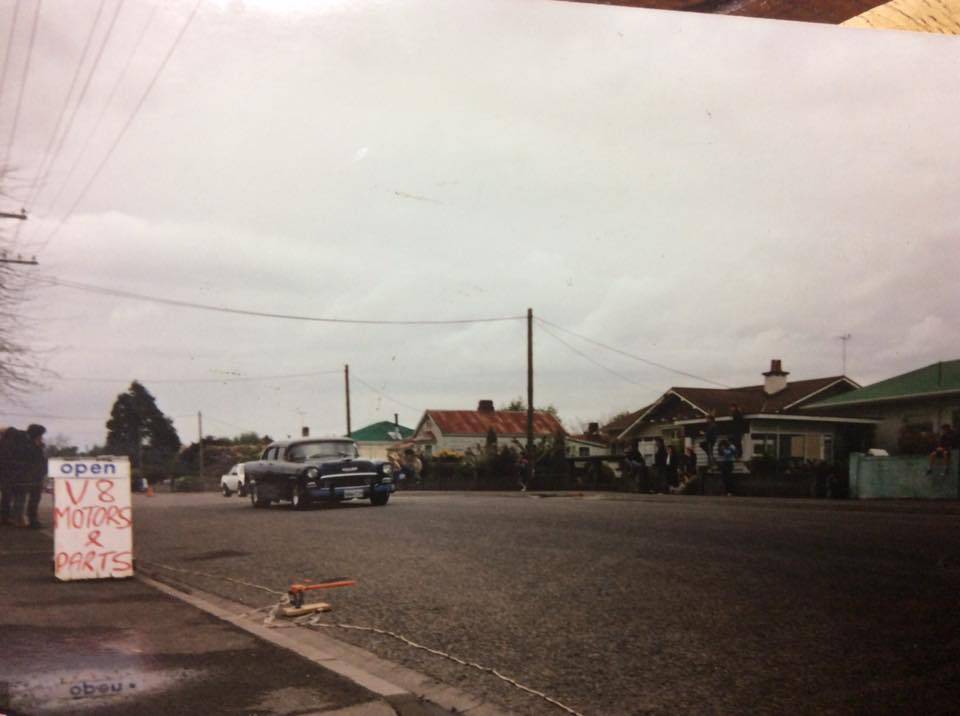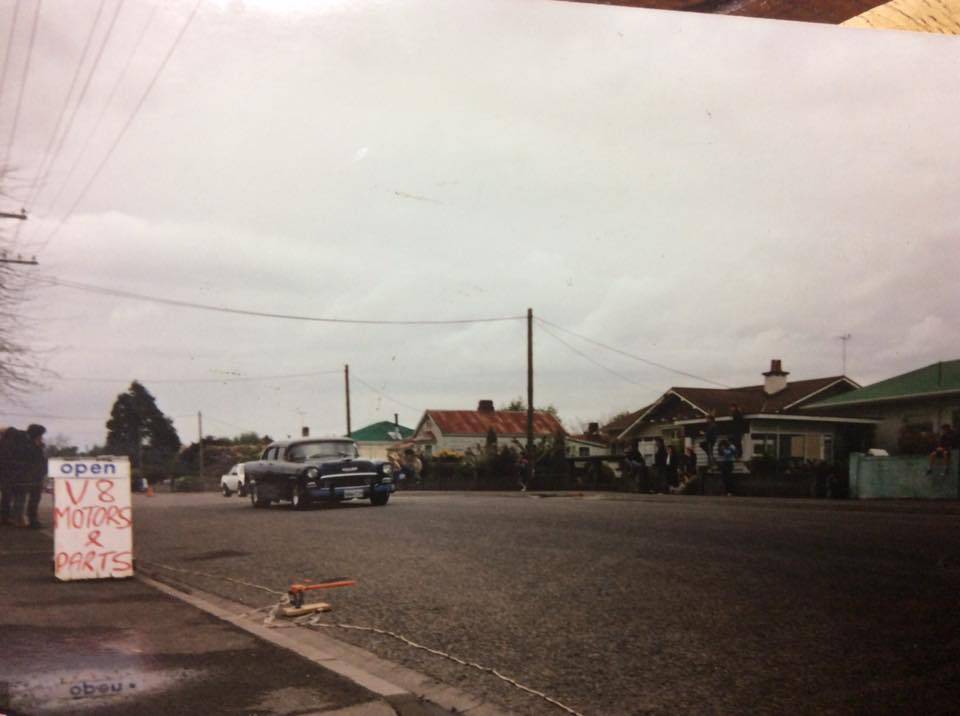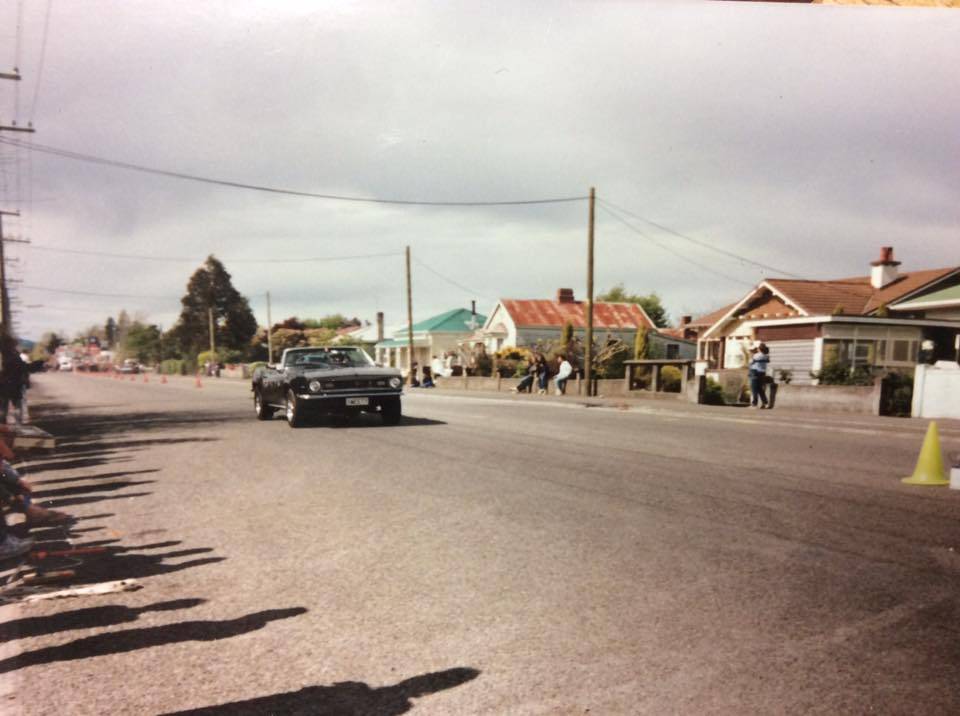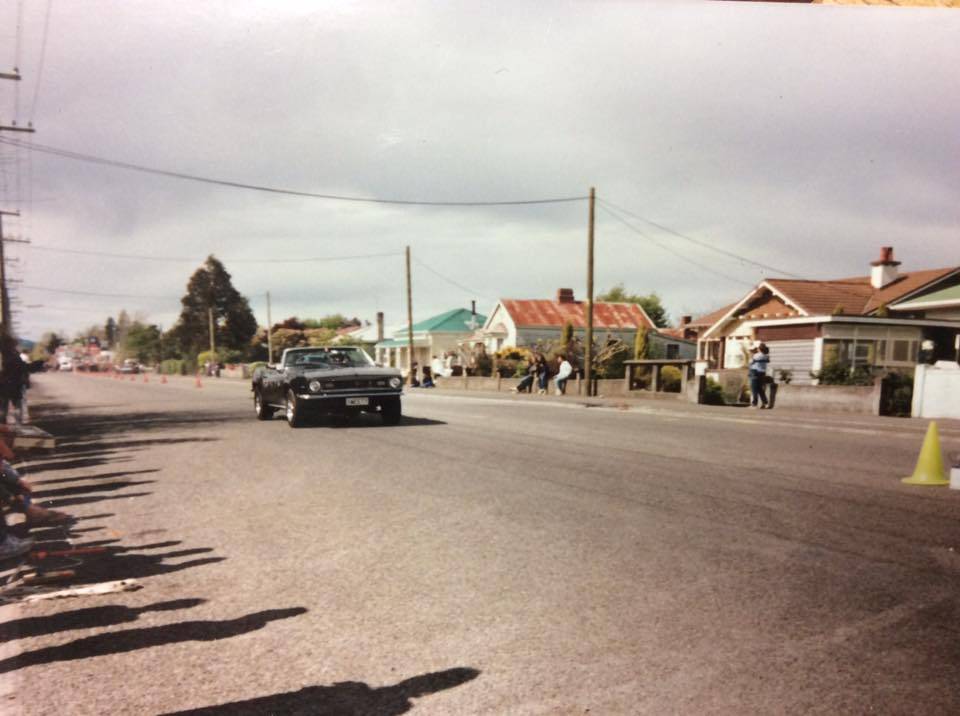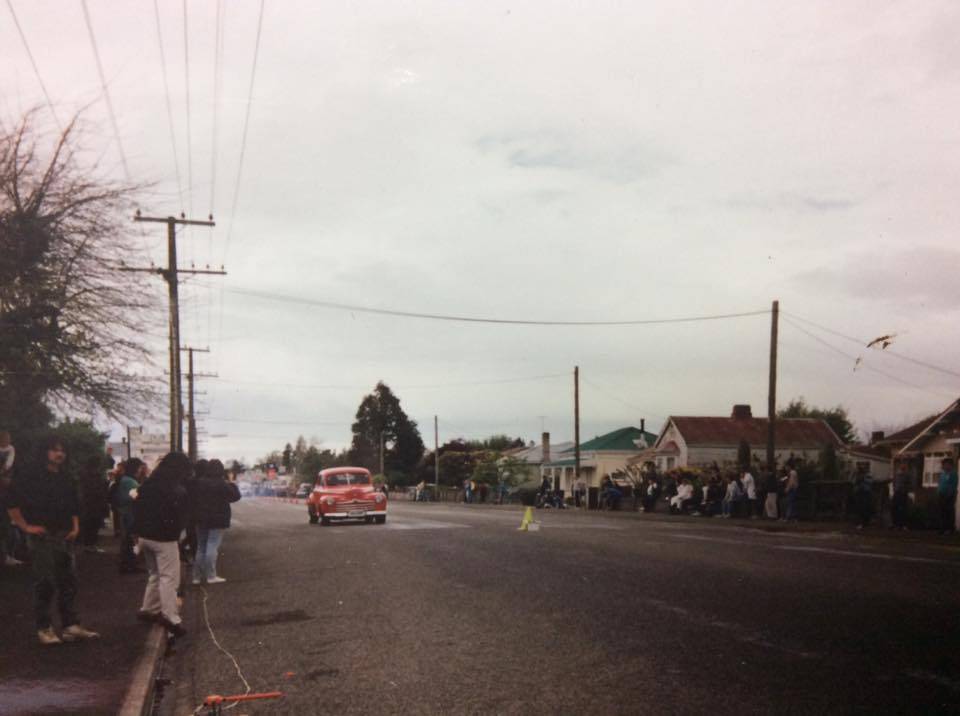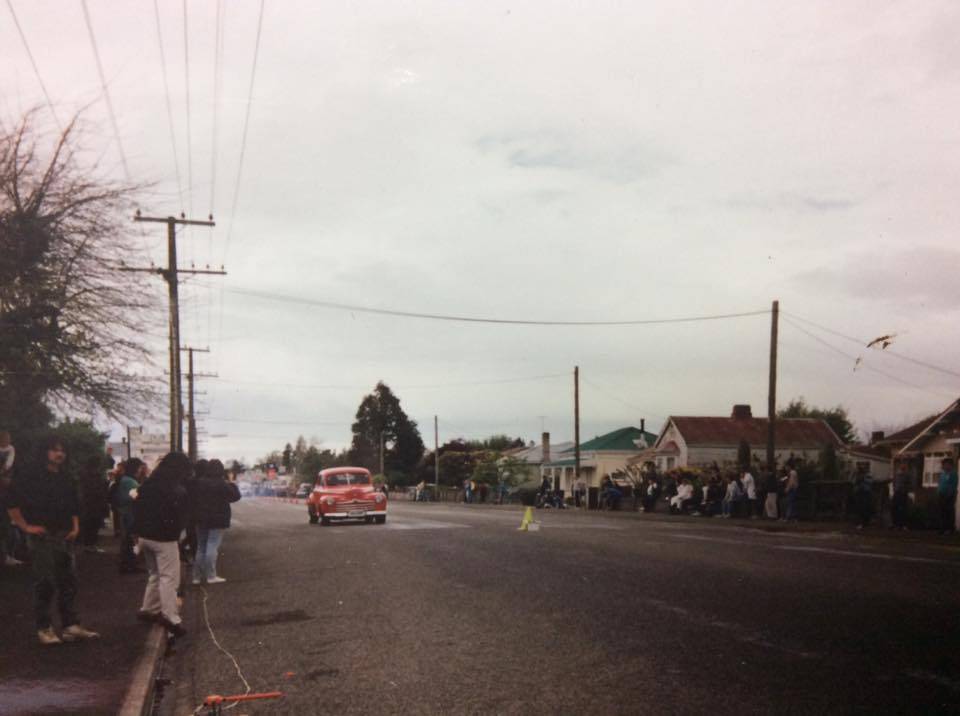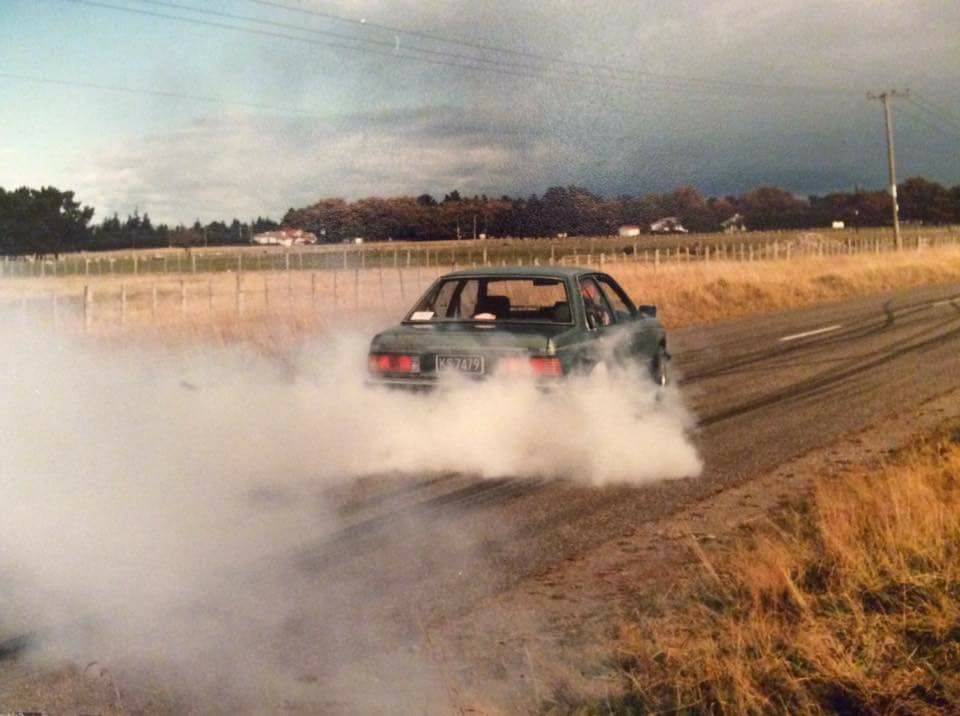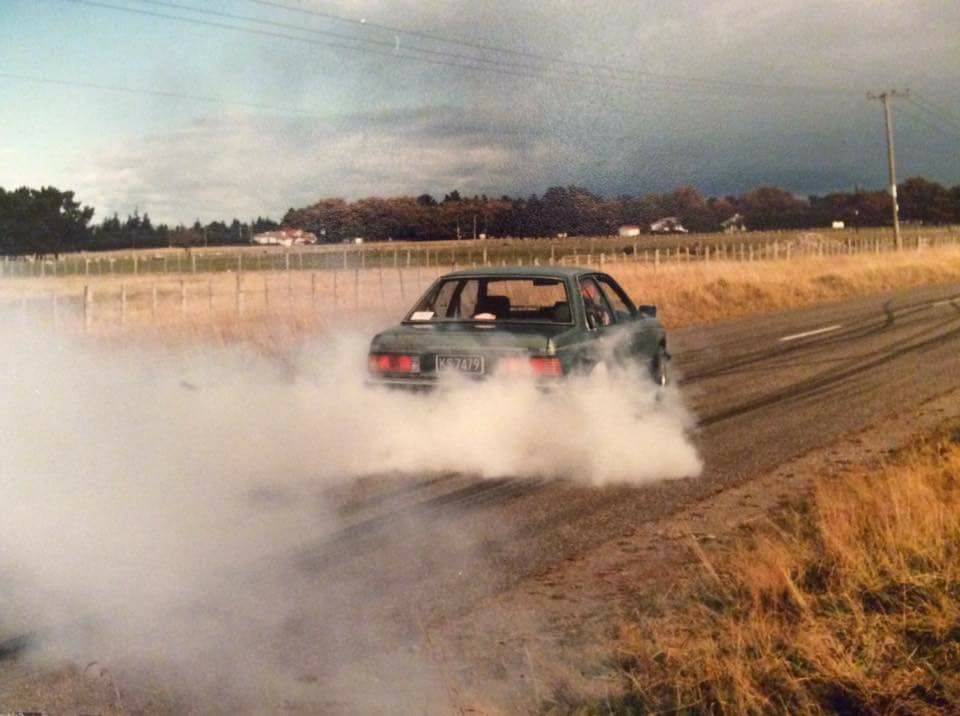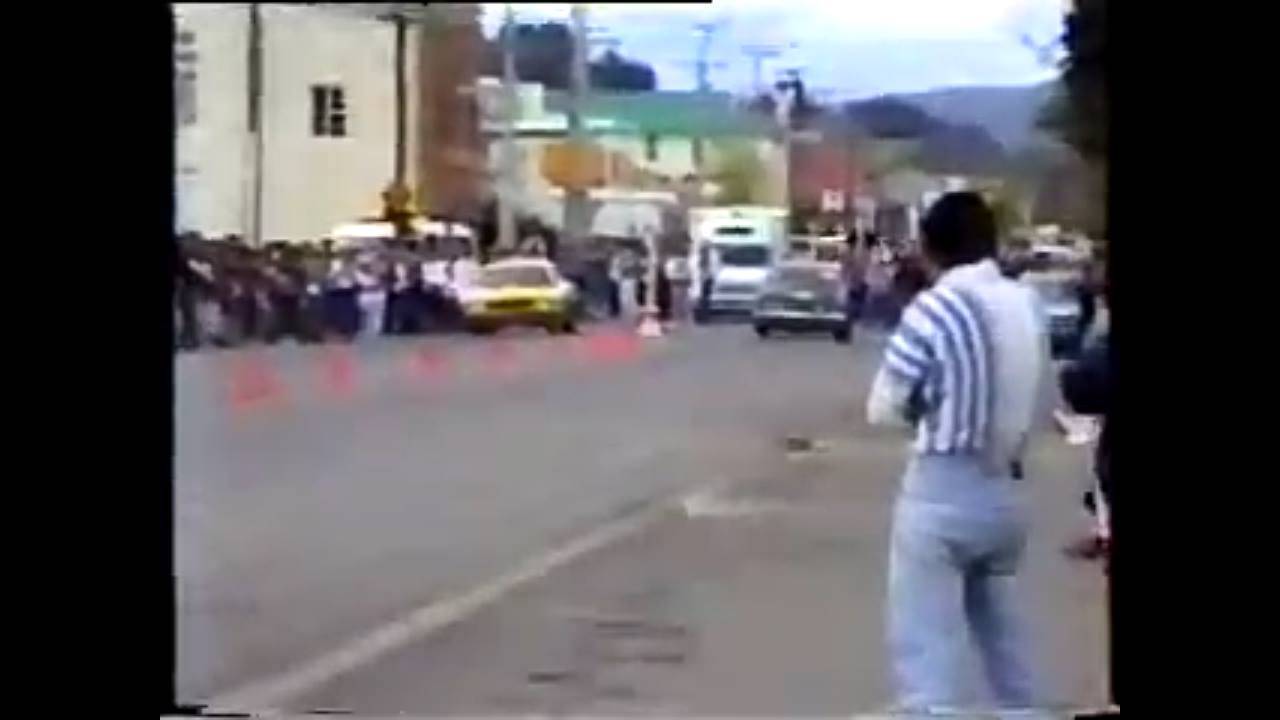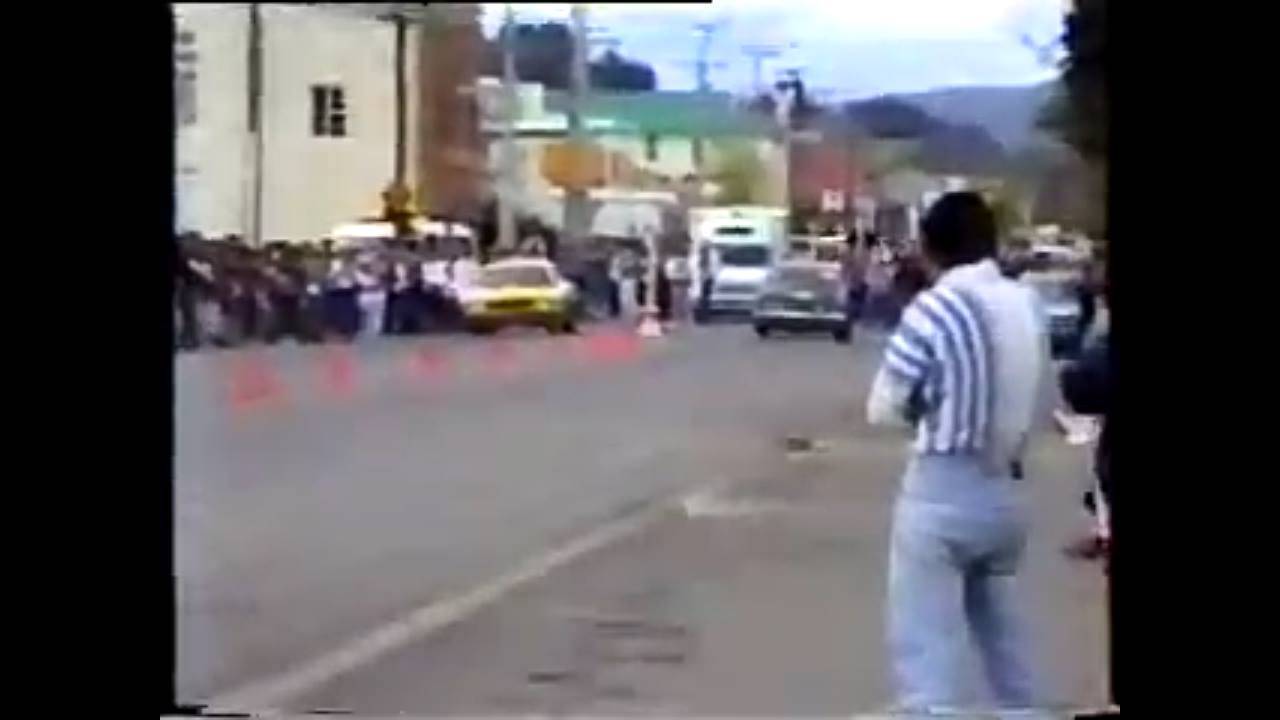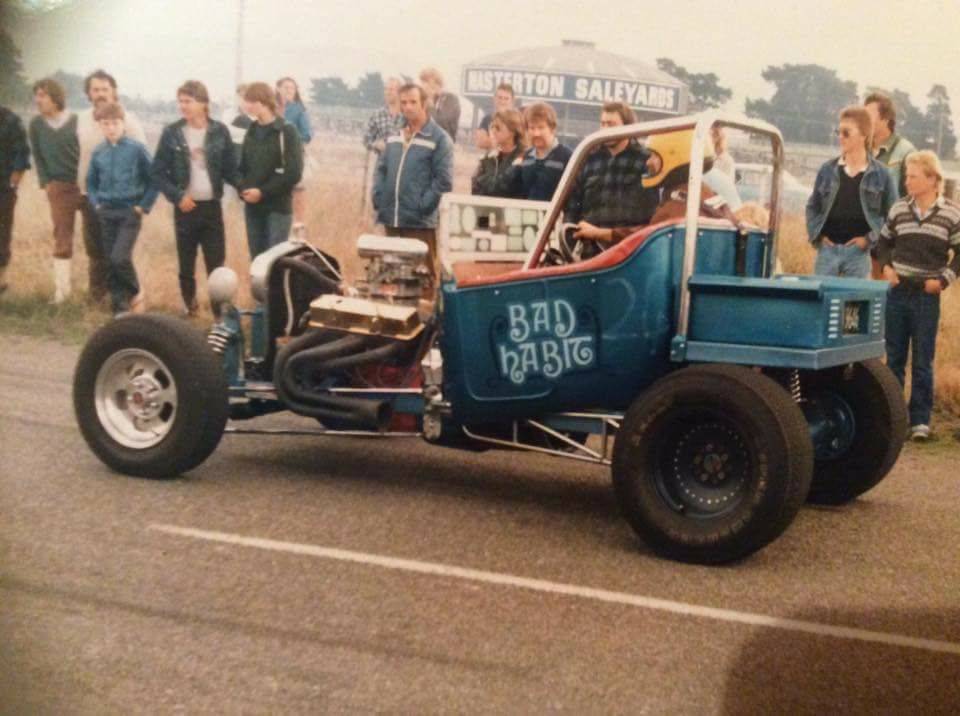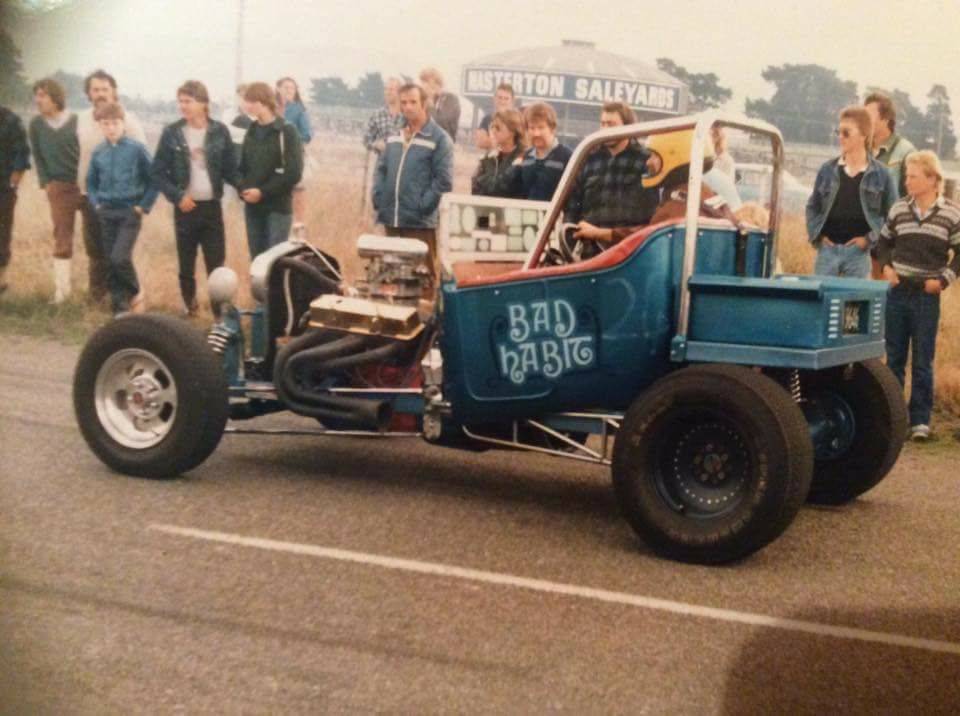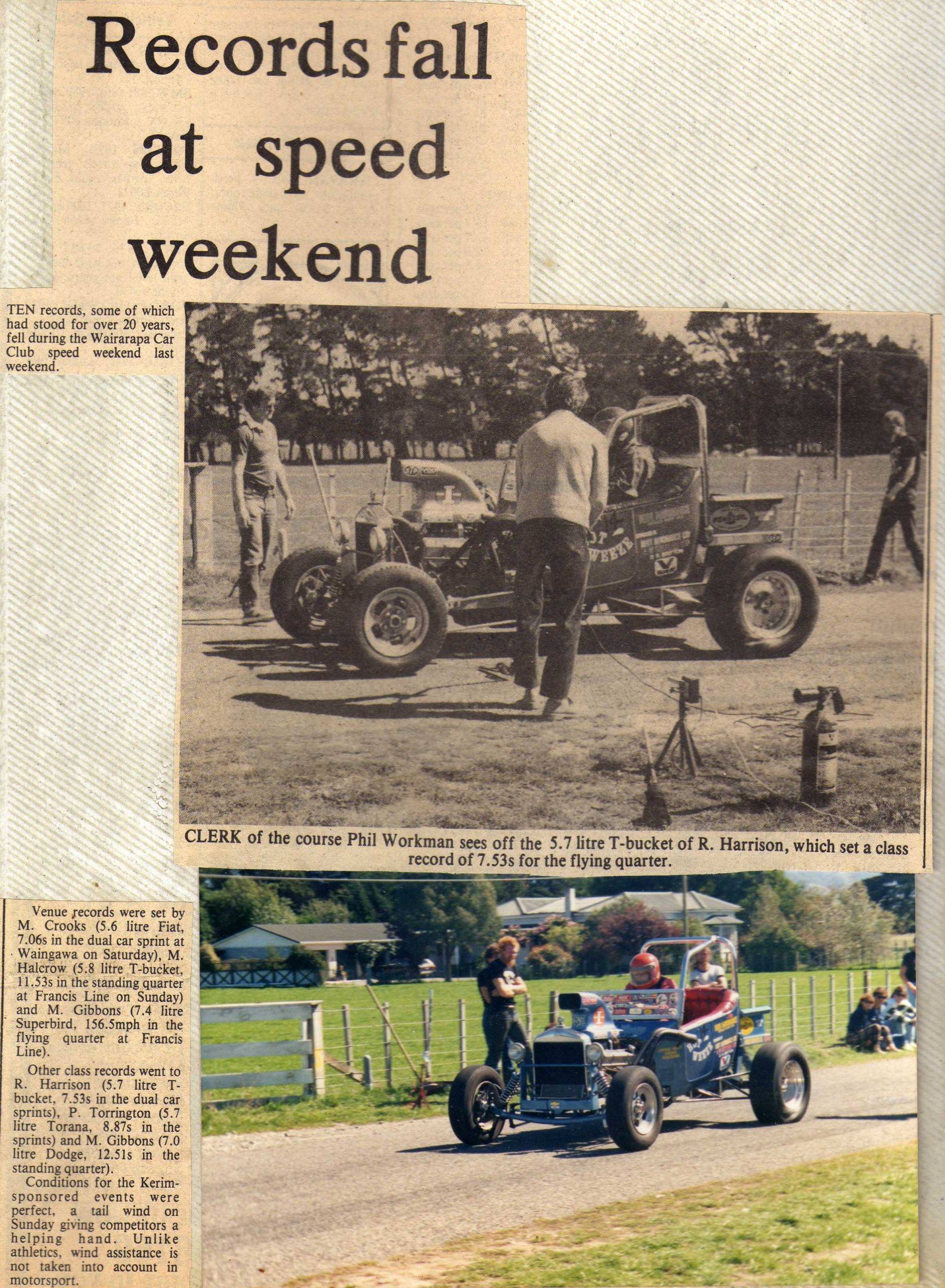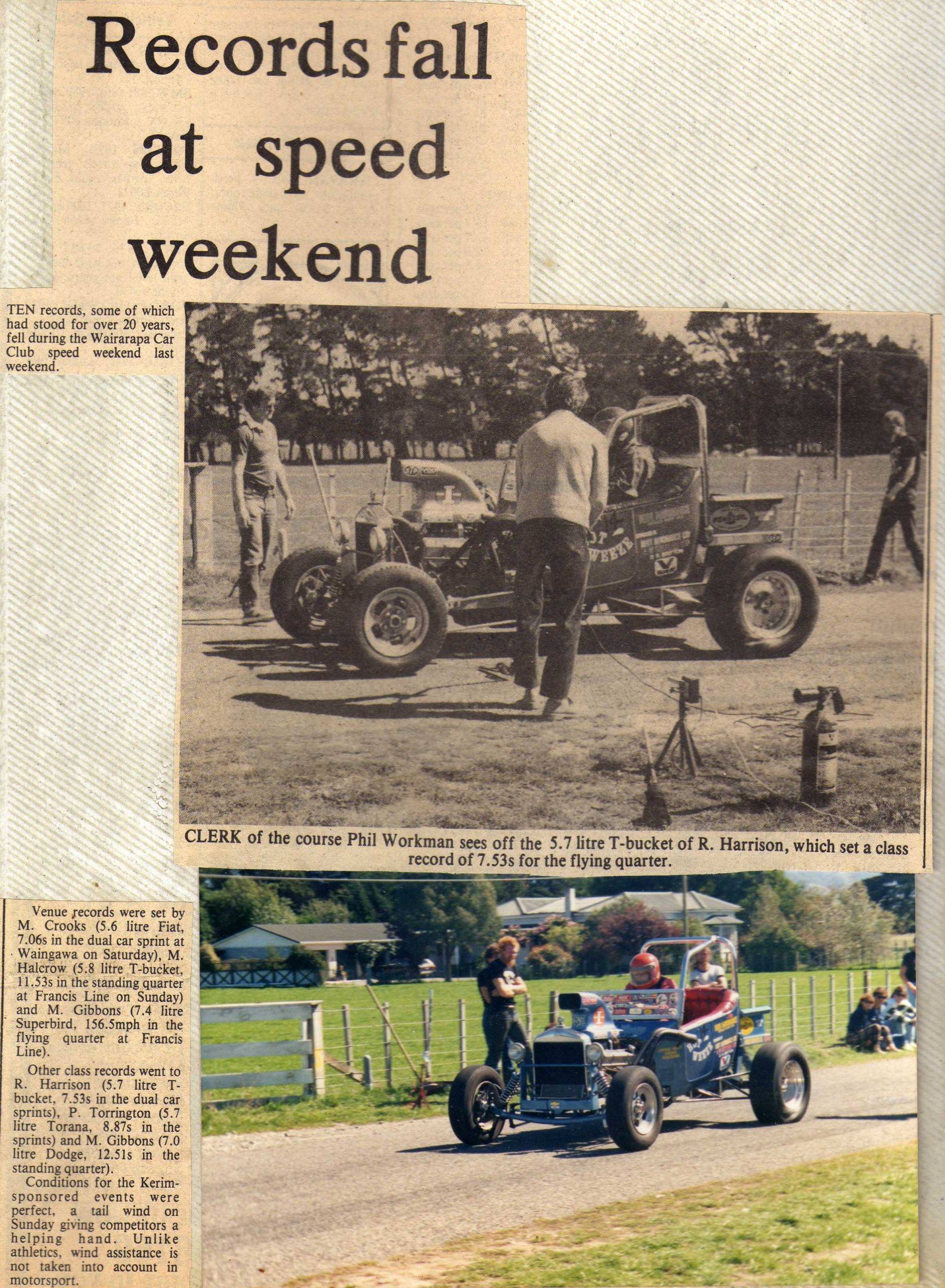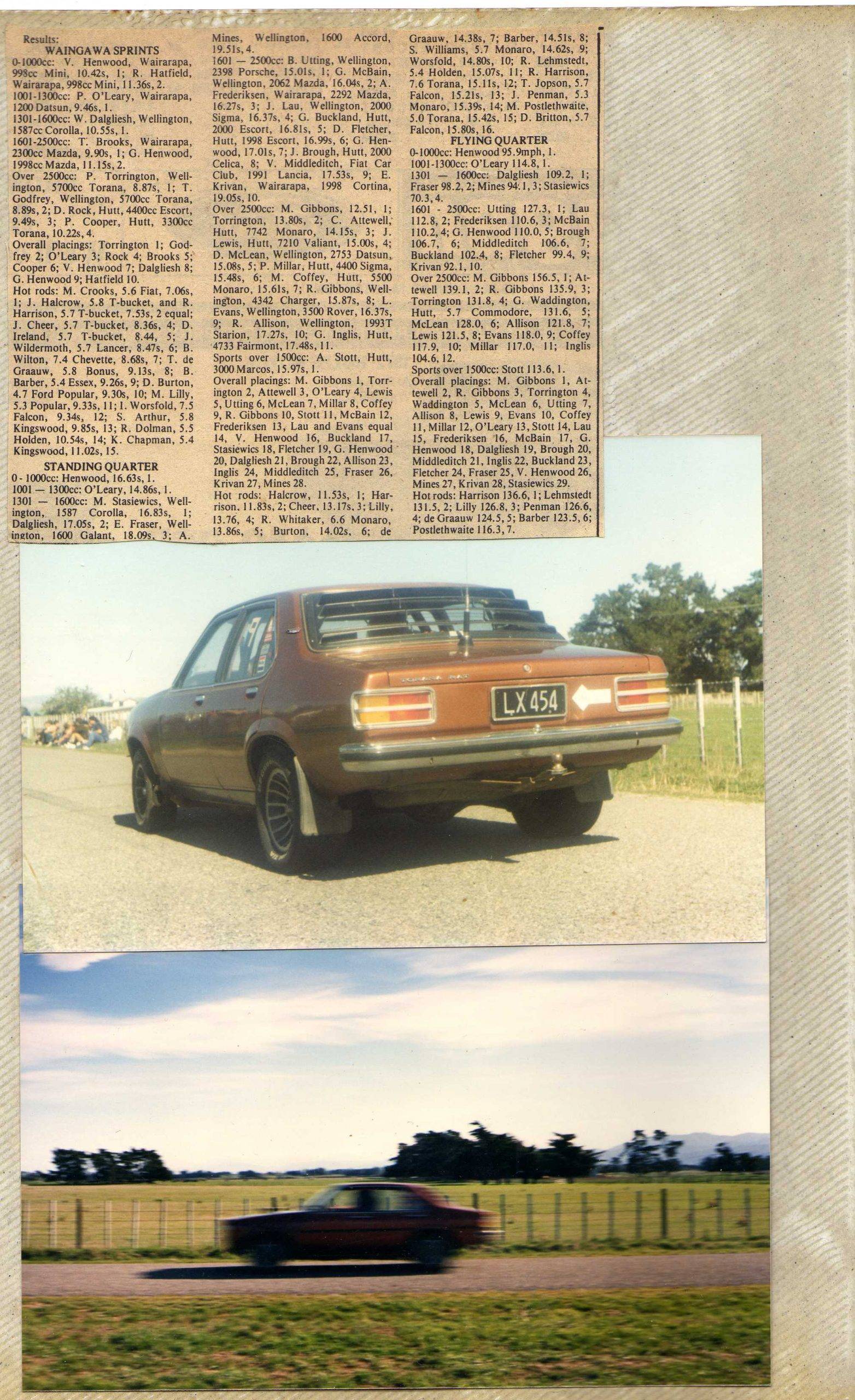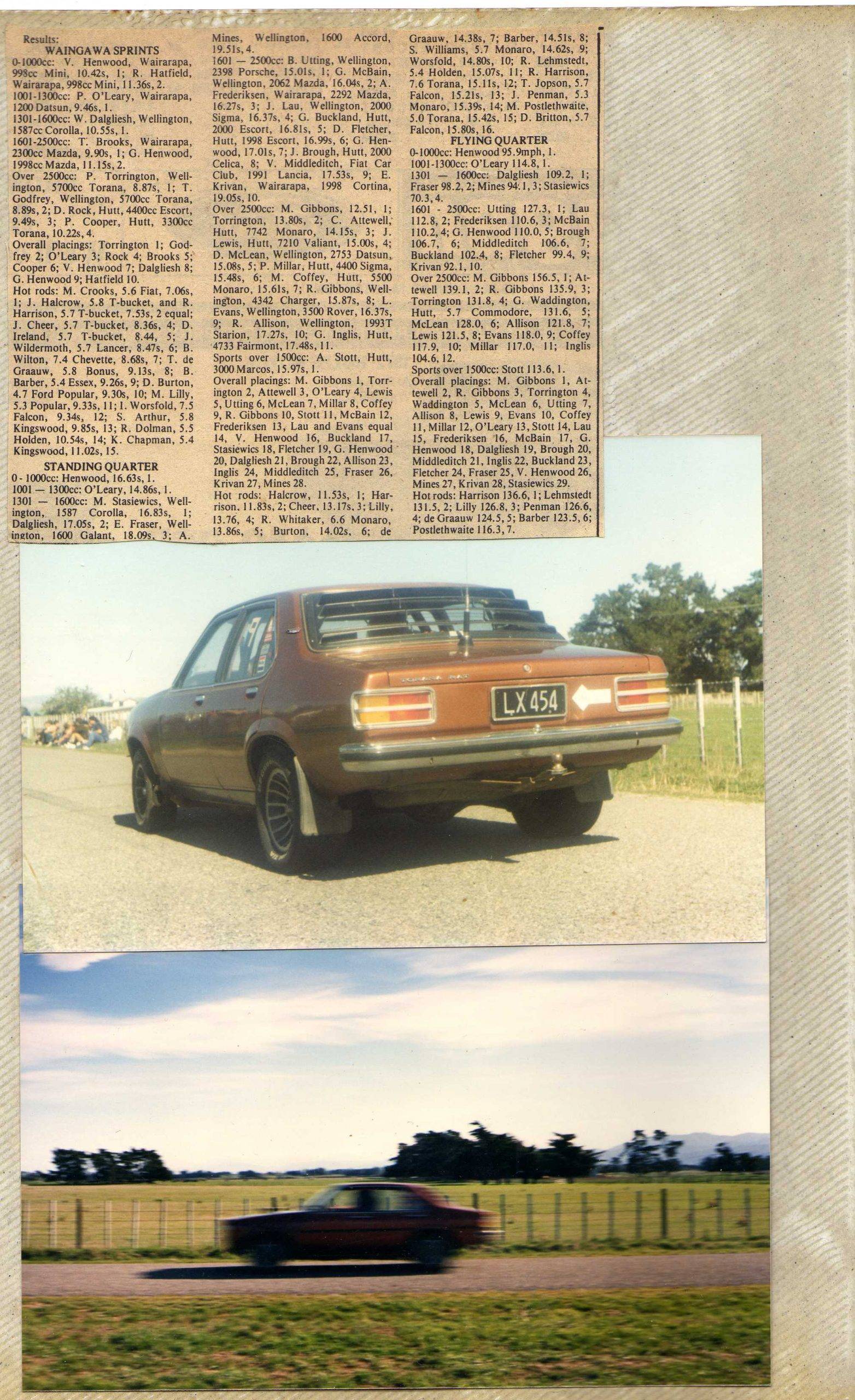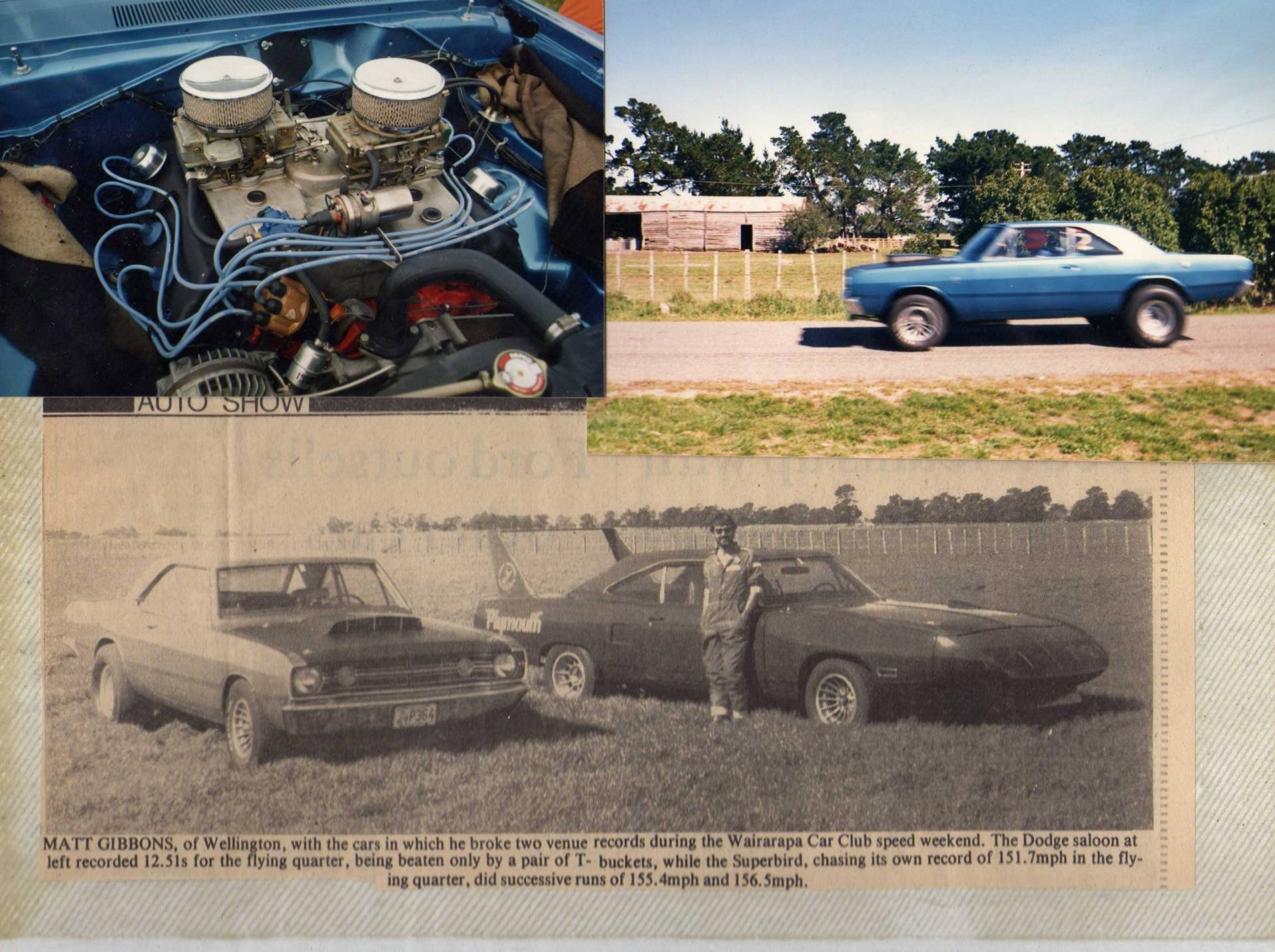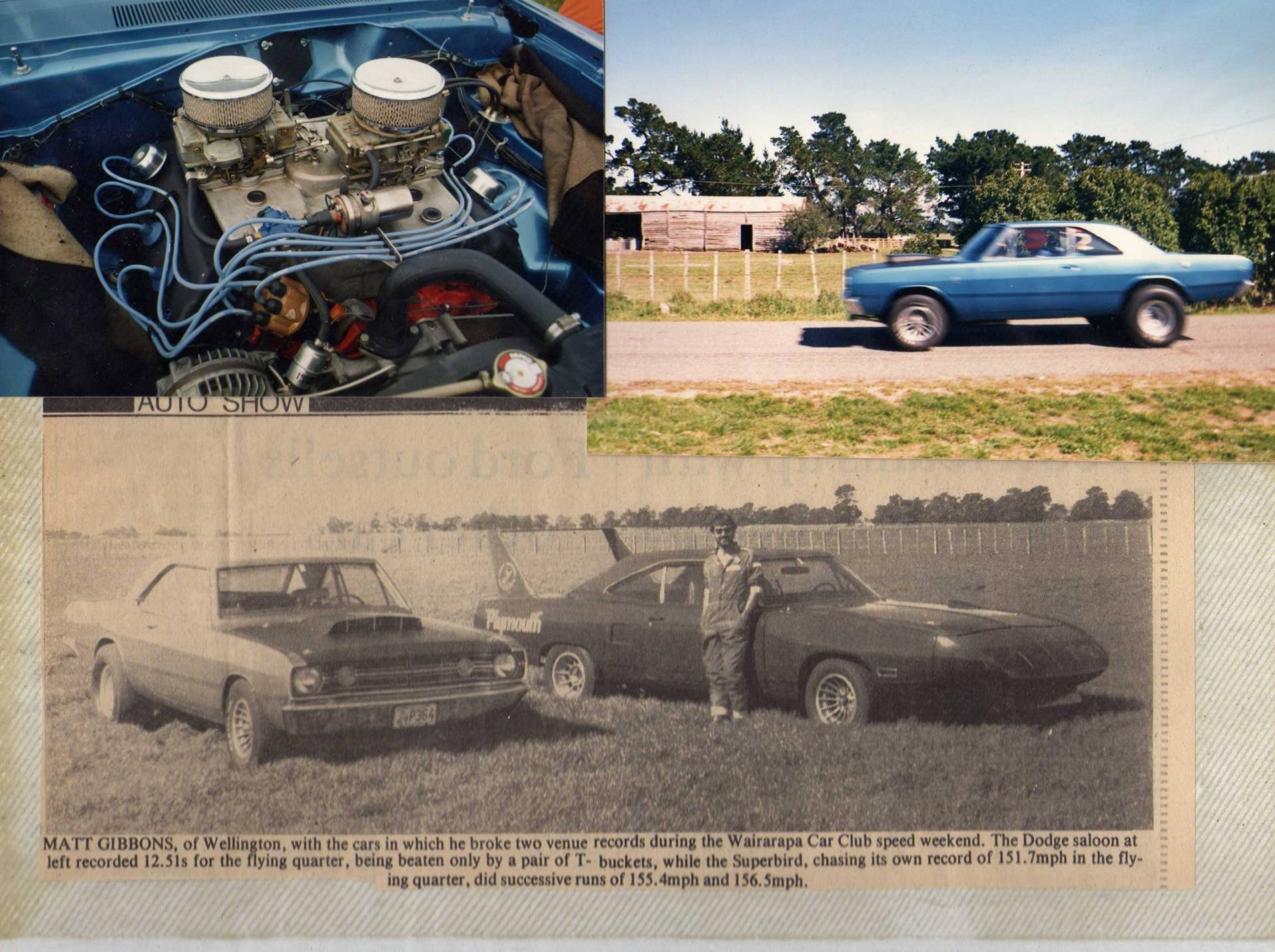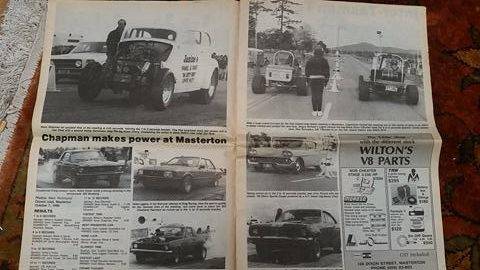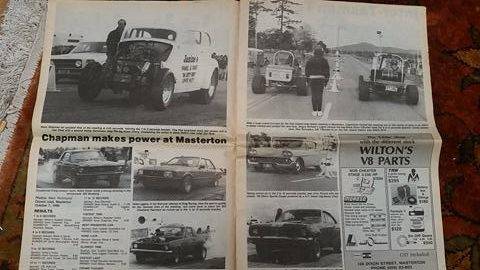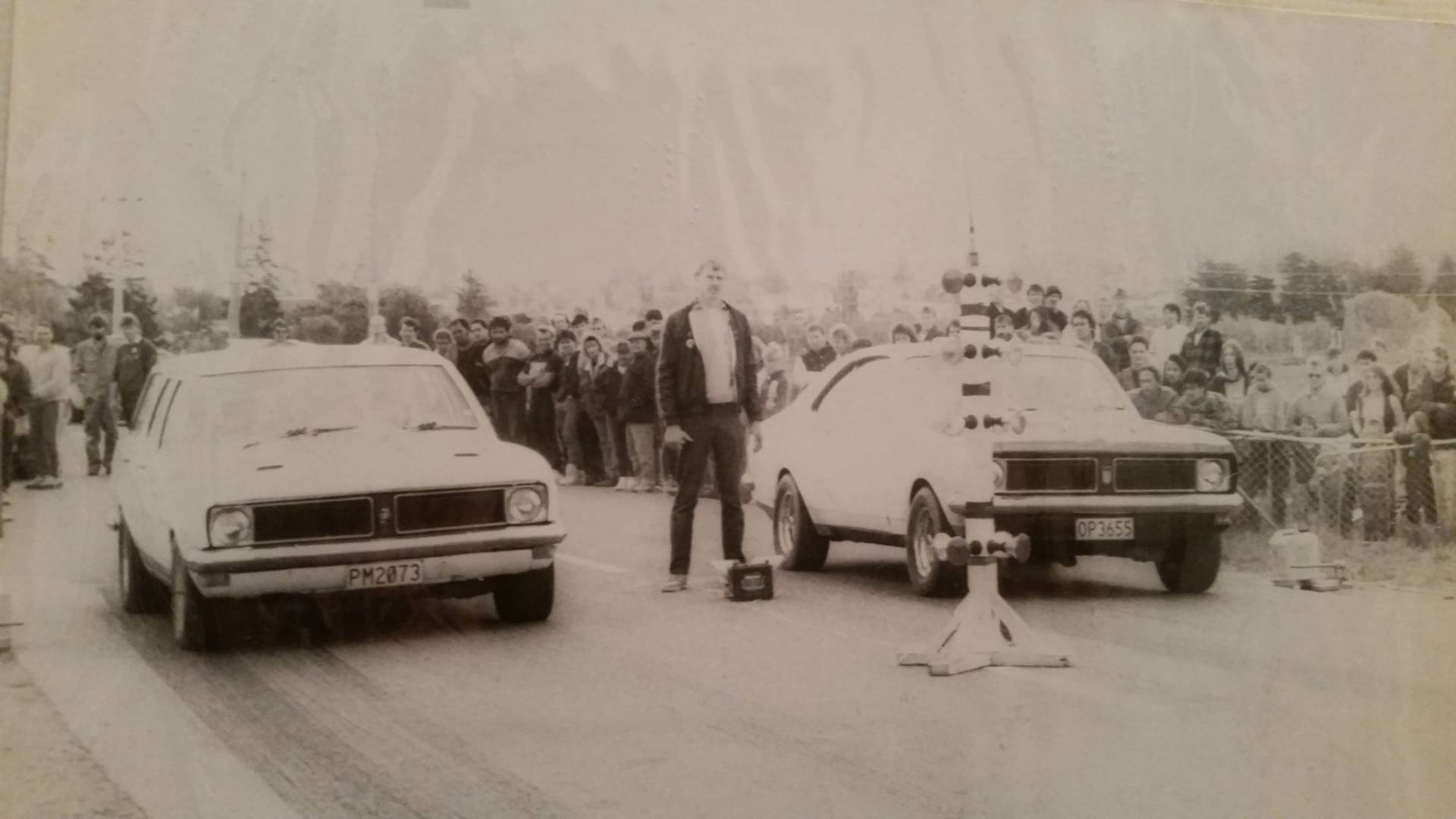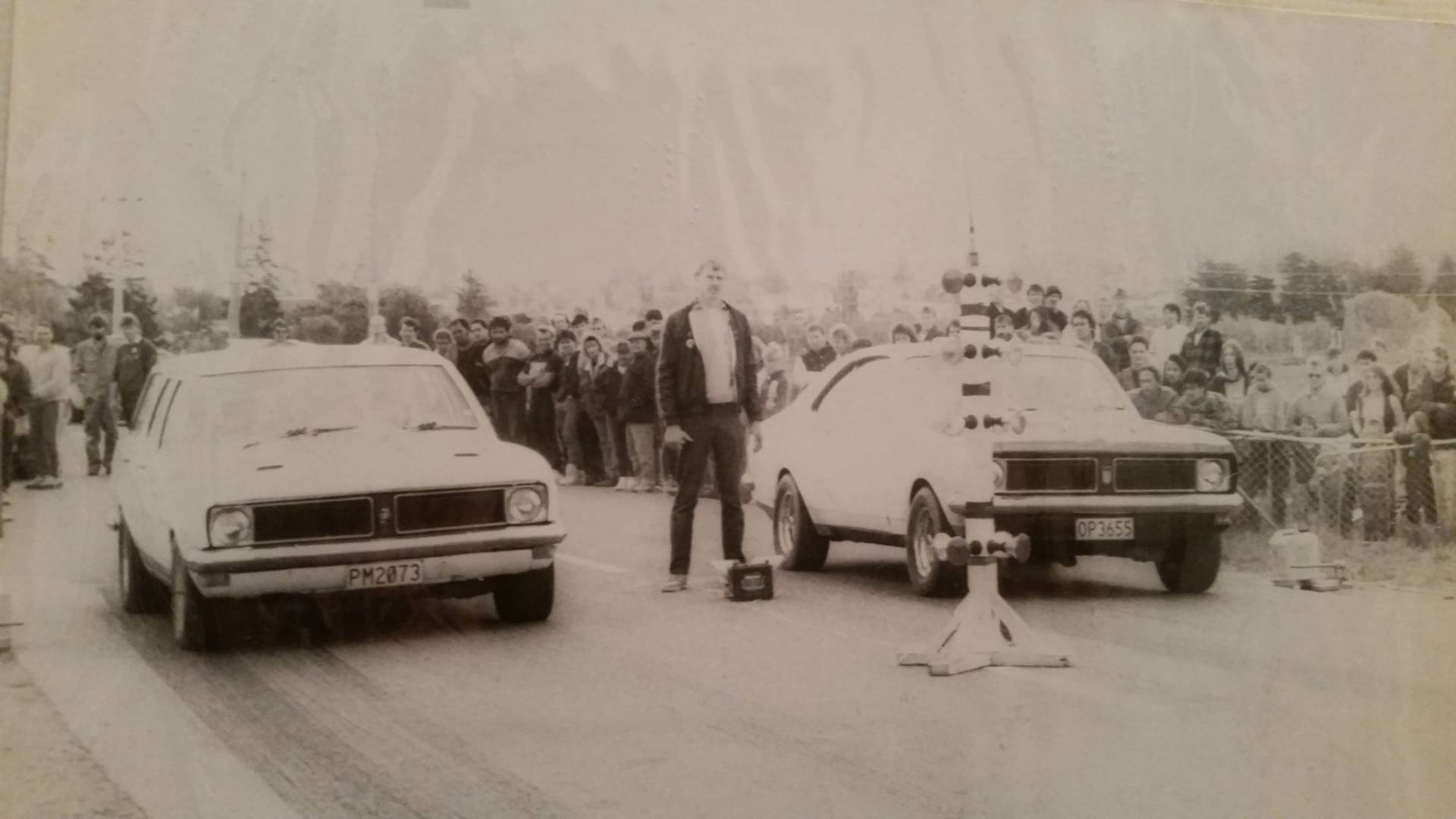 18301321_10208480311985427_7528741506970003299_n
18301541_10208480311265409_9004226373845822057_n
18342472_10208480311665419_7791273991711202392_n
18403220_10208480311745421_202393495853774470_n
21766355_1081806465283664_2613103834656247787_n
21994300_532076060463631_5368611753029439840_o
22007638_1081804255283885_6571373439058685387_n
22046472_1081806488616995_4147238810079064860_n
17757859_1276866109124239_1356551867_n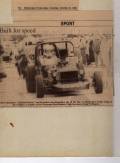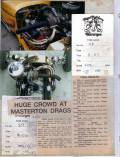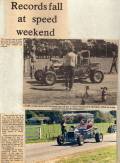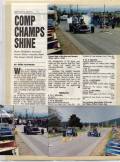 PART 2: MASTERTON MOTORPLEX – THE HOOD AERODROME YEARS
In 1997, after Thunder Park (near Hastings) permanently closed, the national NZDRA organised a meeting of lower North Island drag racers at the Lower Hutt Motor Lodge. At this meeting, racers were asked if they wanted full quarter mile drags to continue, and if co, volunteers were called for to organise and run events. Some of the Ramrodders club members who had been heavily involved in the organisation of the street drags teamed up with a number of keen drag racers who volunteered from across the Wairarapa and Wellington regions, and after some careful negotiations, they eventually obtained agreement from the Airport Authority to use the air strip for drag racing purposes. This more permanent location with a full quarter-mile track and another half-mile of run-off (otherwise known as braking area), was a huge improvement. The runway surface, although not perfect due to the painted air-craft landing markings (which airport authorities wouldn't allow to be removed), was a high quality asphalt surface that could be rubberised (a process of applying a thin layer of rubber to the track surface to improve traction) and then prepared with a special traction- compound, which provides drag tires with much better grip. This allowed more radical vehicles with much larger and more powerful engines to get all of that power down to the track. As fortune would have it, at around that time, the Wellington waterfront 'Nissan Mobil 500' street race had come to an end [RIP], and the large number of concrete 'armco' barriers, along with a container (which was the original 'Whitakers' spectator bridge which spanned across the Wellington street race track), became available to the track organisers at a price that couldn't be refused. The concrete barriers were perfect as they were designed to be loaded by forklift. At the start and end of every meeting, the crew of workers became experts at steering up and dismantling the track in record time. From it's inception, Masterton Motorplex and it's team of dedicated people behind the scenes progressed and improved the running of it's meetings, fine-tuned and upgraded their equipment as funds allowed, until they had it's operations down-pat, with full-on two-day meetings pulling large crowds, and catering for New Zealand's top cars and bikes. The Hood Aerodrome venue served it's purpose well, but with the ongoing traction difficulties due to the the painted markings, and an increase in use of the air strip by planes, coupled with the massive task of setting up and dismantling the track for each meeting, there was always a desire for a permanent, turn-key drag strip.
Masterton Motorplex Incorporated became registered as an Incorporated Society on 14th November 1997.
Founding members of Masterton Motorplex Incorporated: Rhys Harrison, Paul Cathro, Raymond Whitham, Ian Lane, Michelle Davison, Christine McLaughlan, Michael Reeves, Jeanne Lamb, Glenn Larsen, Mike Watson, Kevin Chapman, Rosanna Cathro, Paul Davison, Bob Wilton.
The images below show various scenes from the opening meeting, the Masters of Horsepower Tour, and the 40th NZ Drag Racing Nationals. Thanks to Mike Ashton (Dragpixs) and Justin Hansen (Barracuda Photography). If you have any photographs you'd like added, please contact us.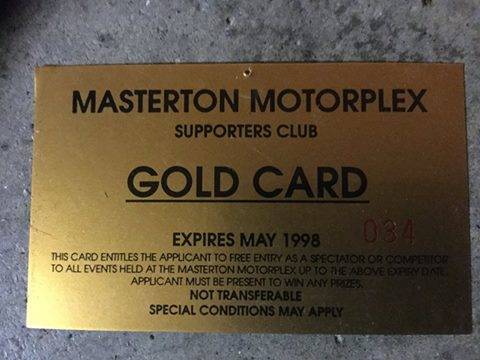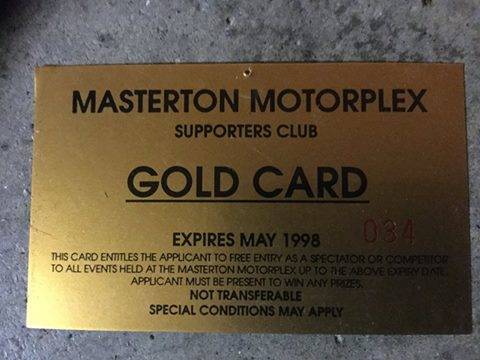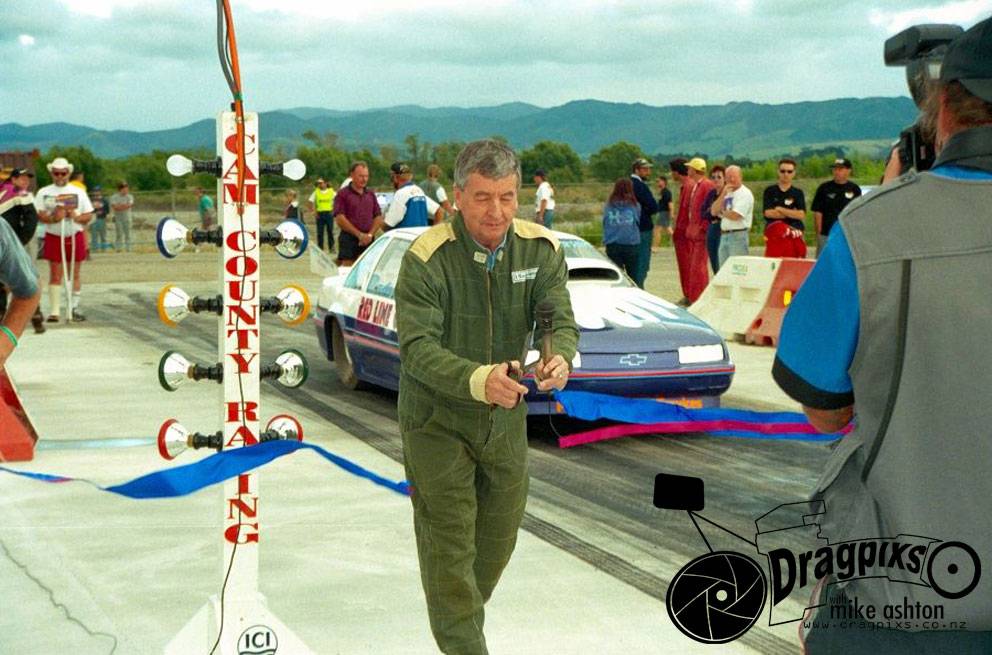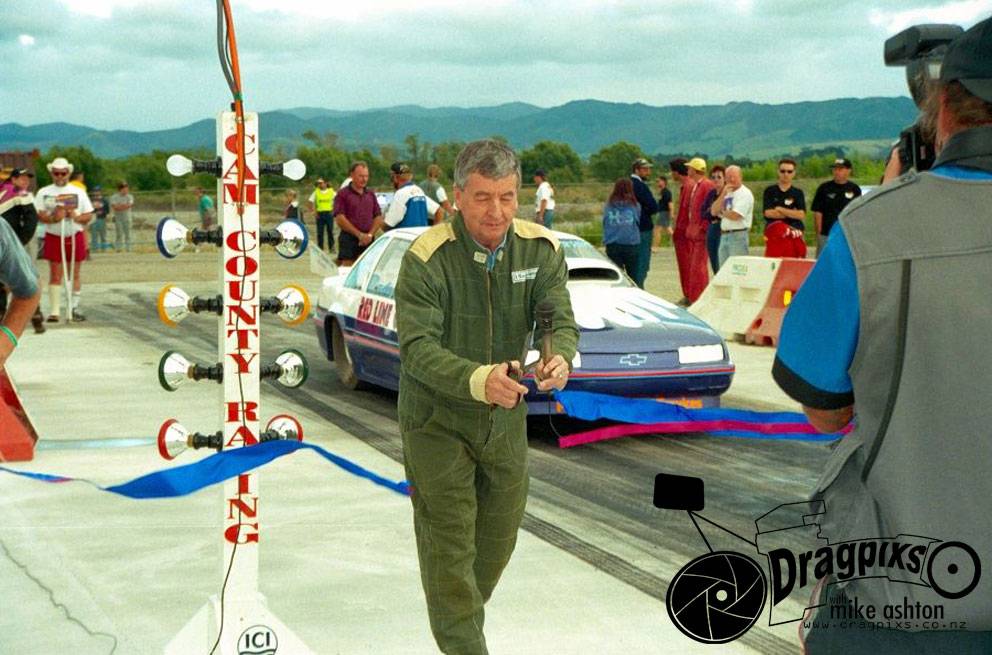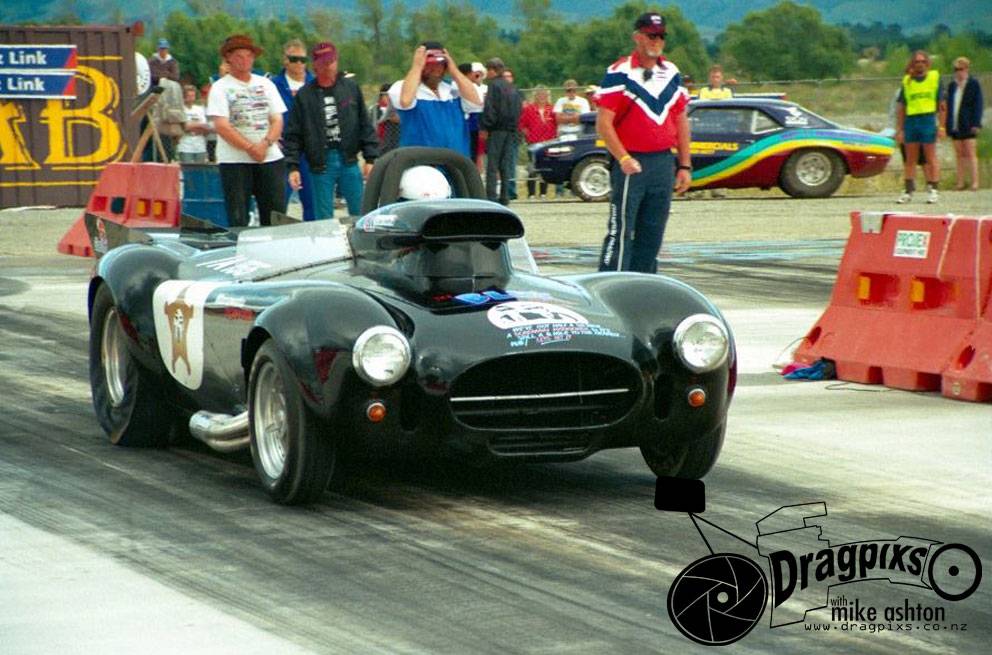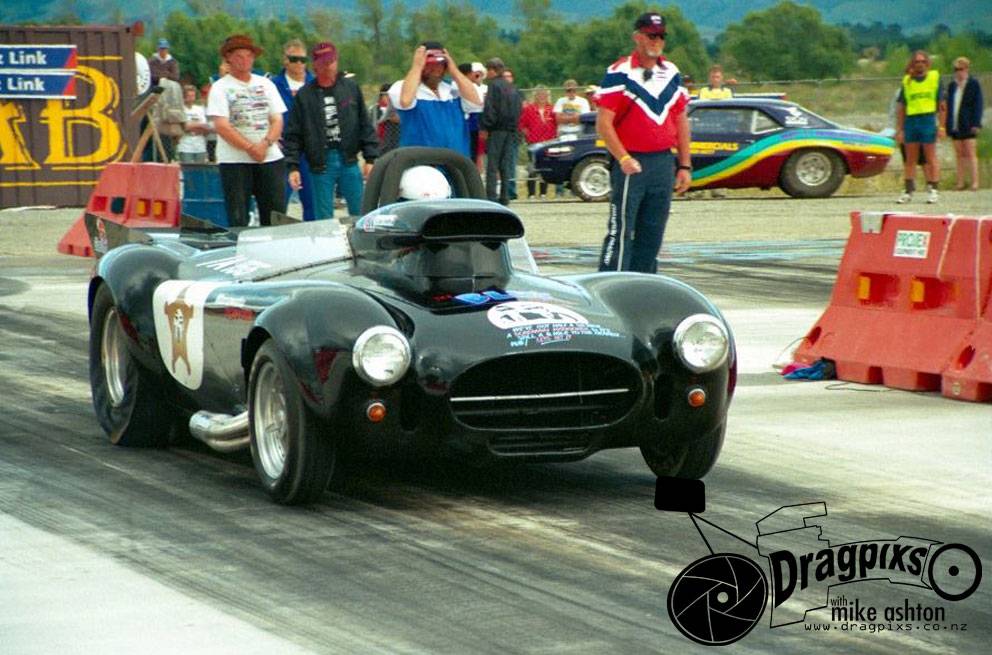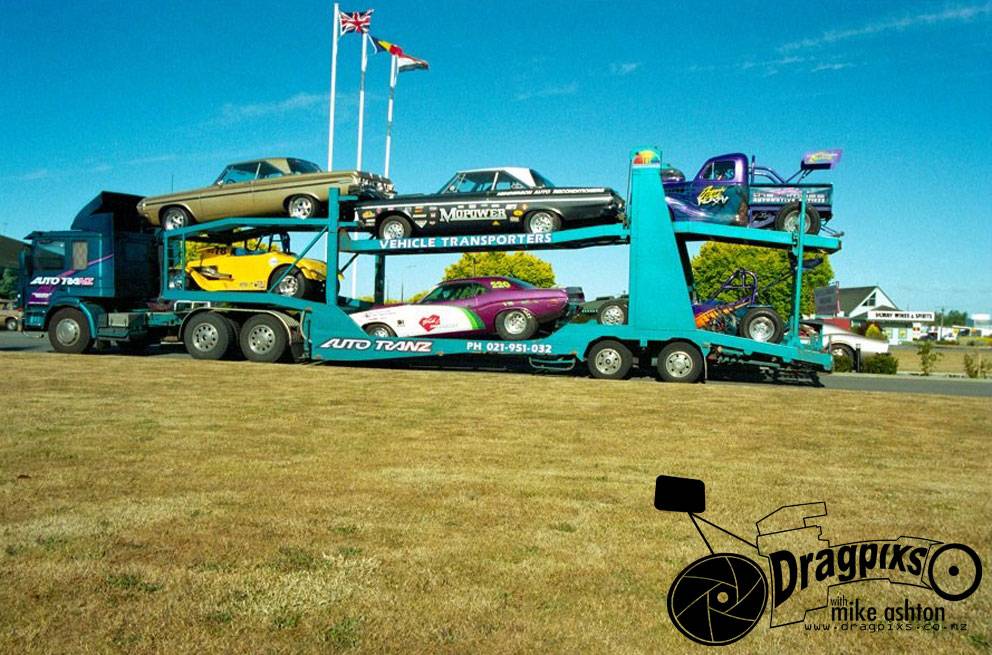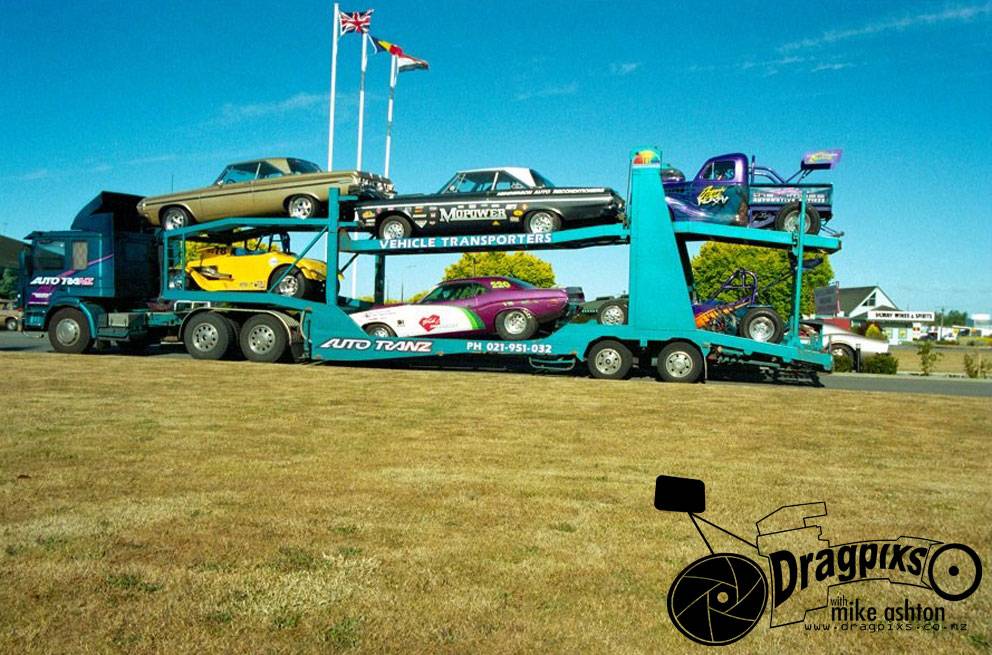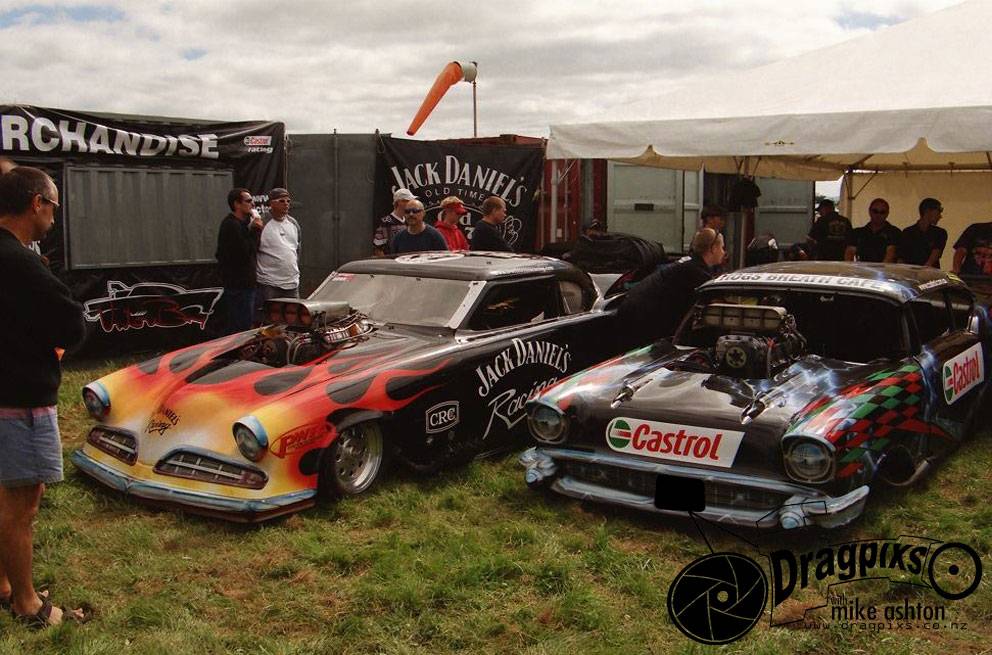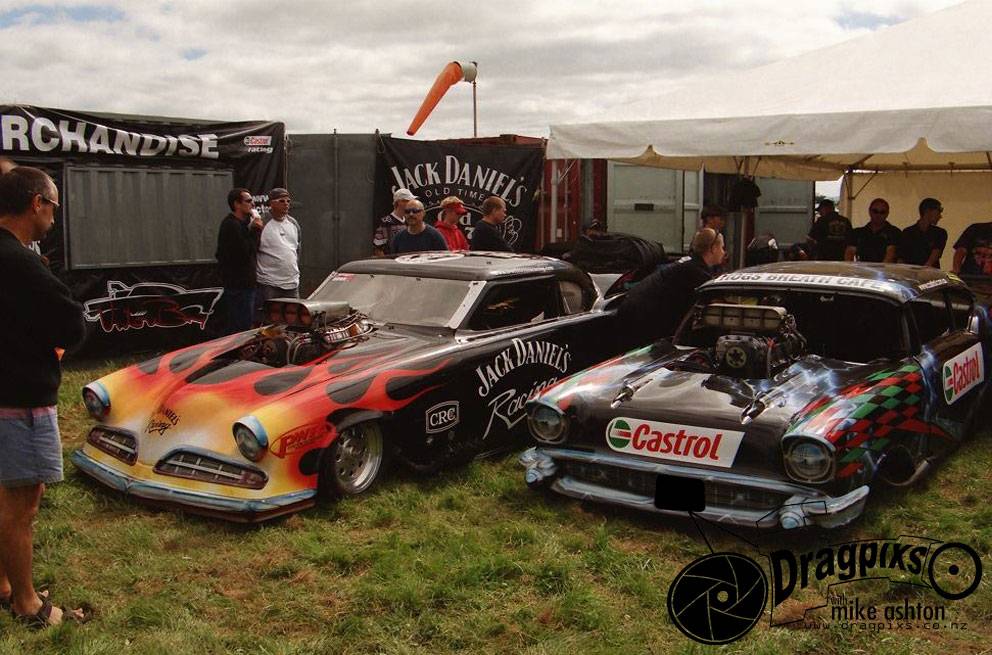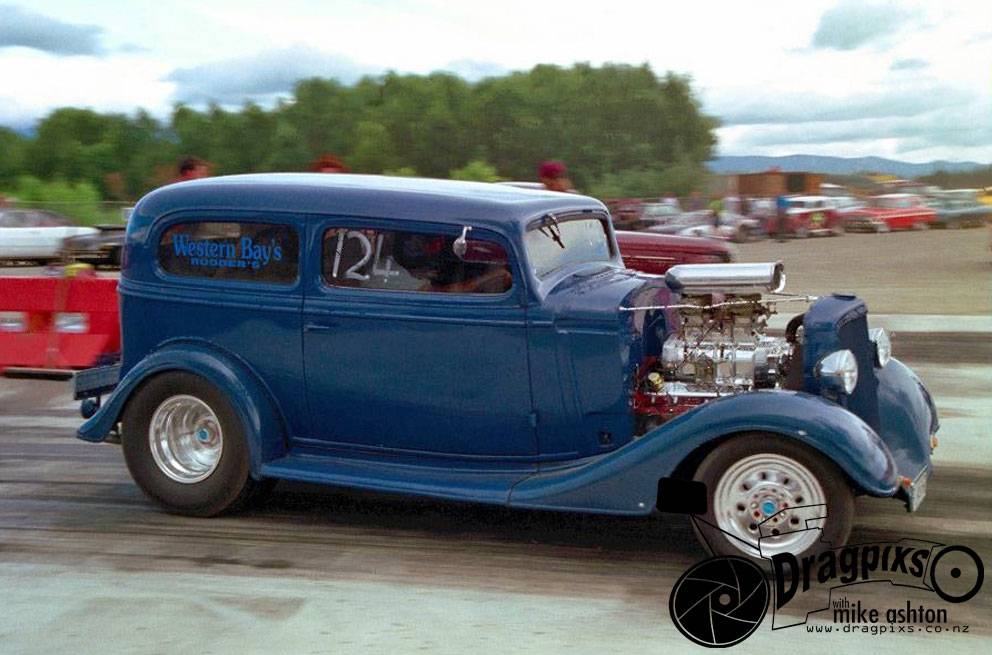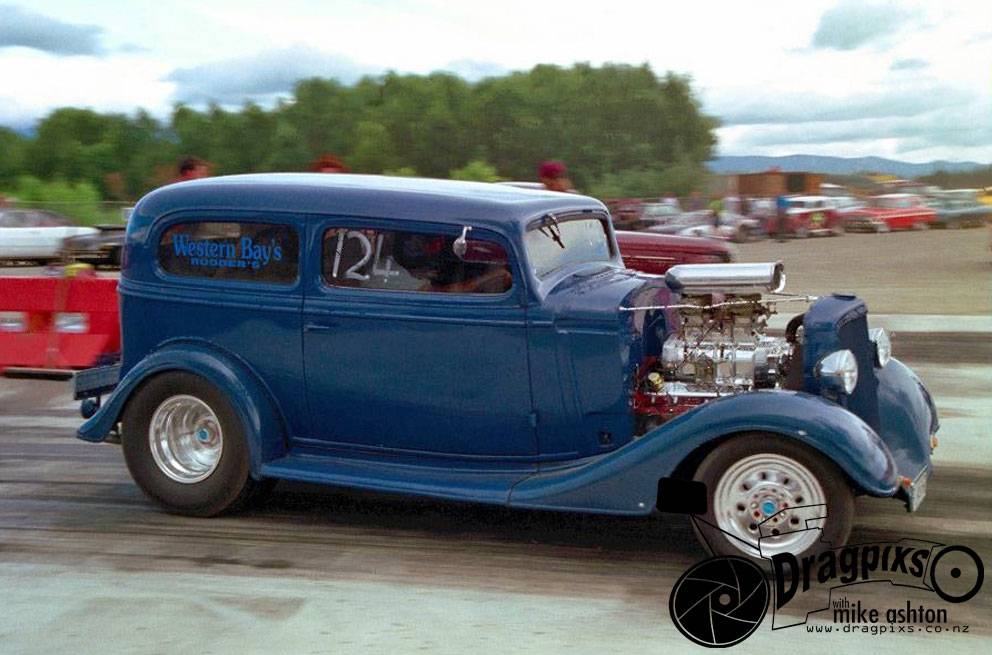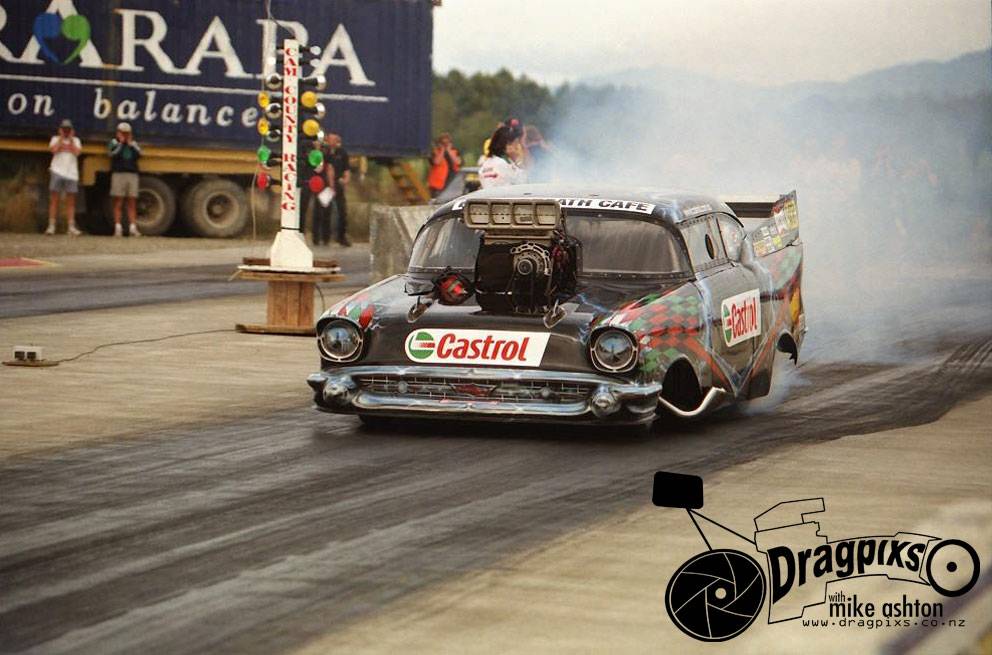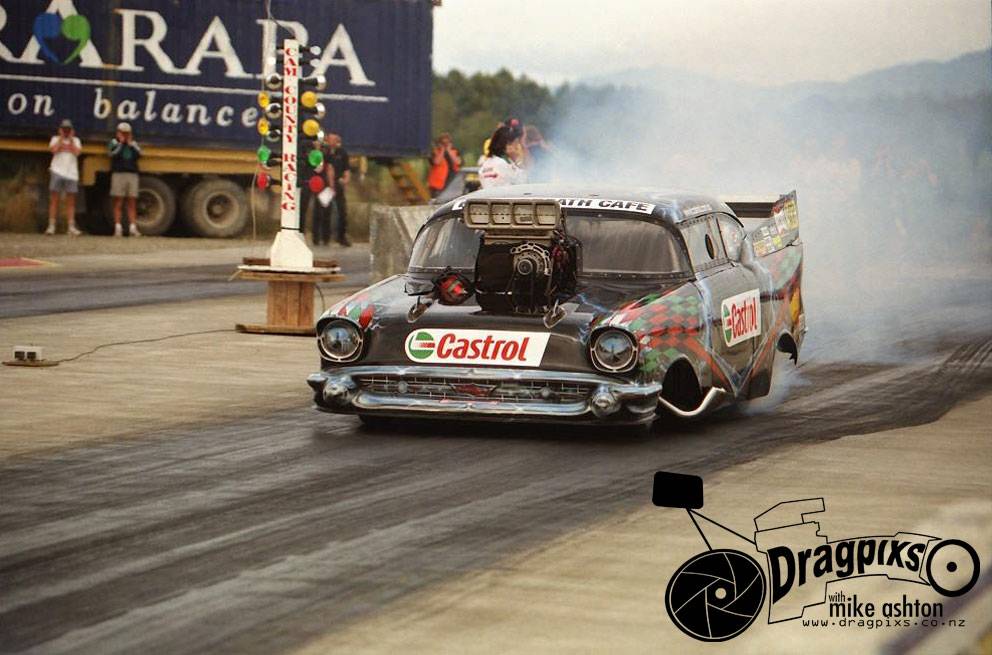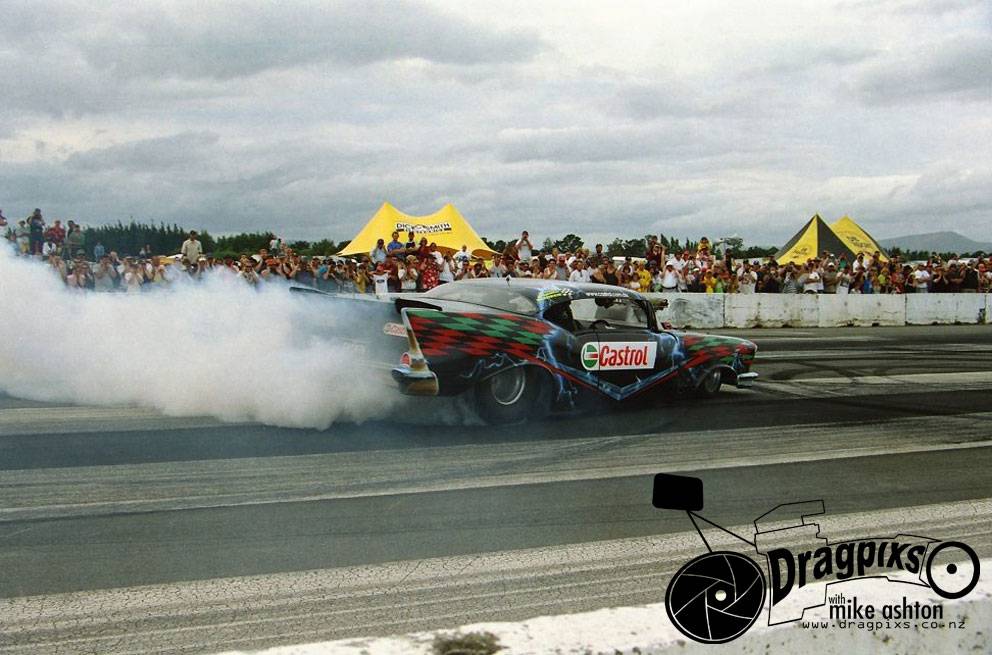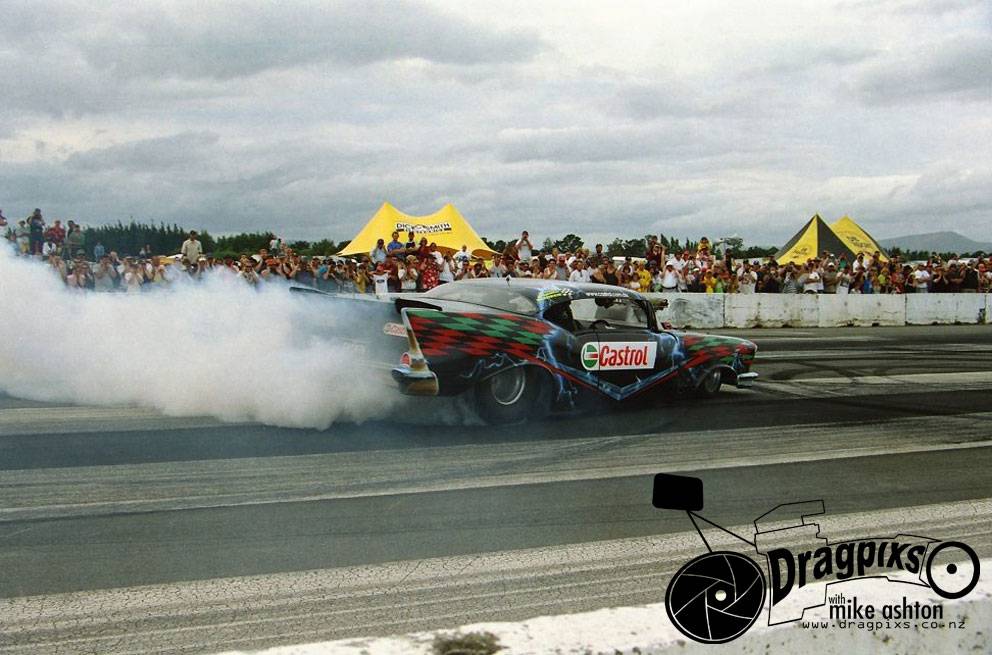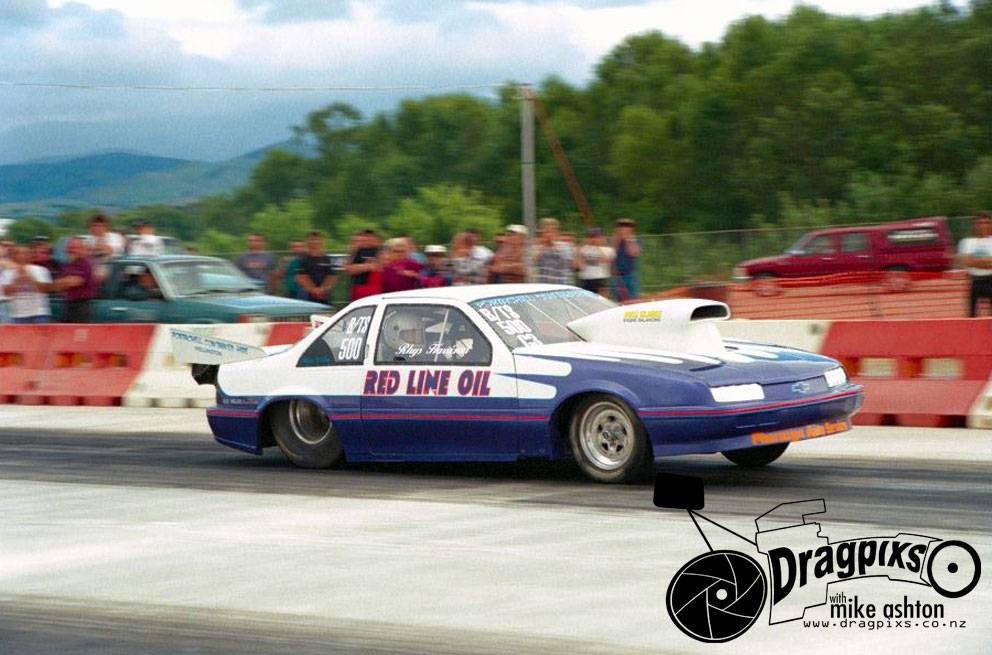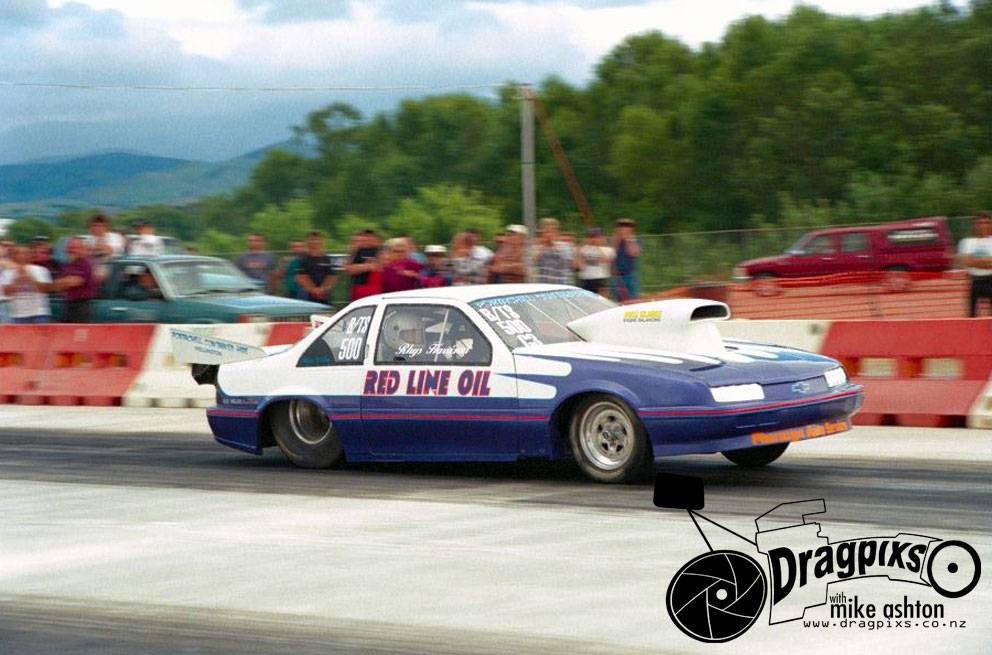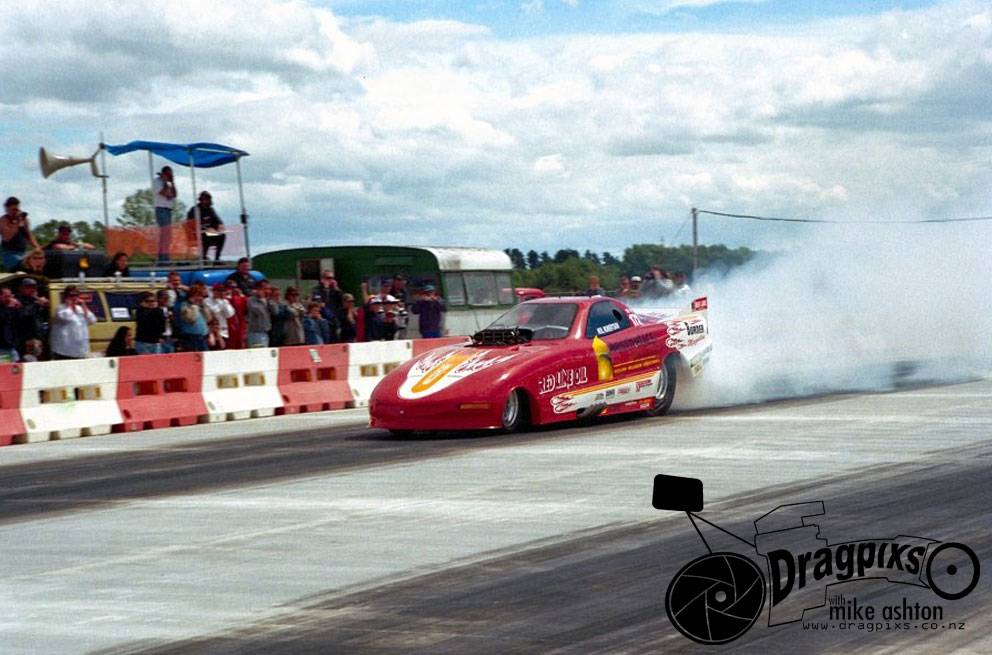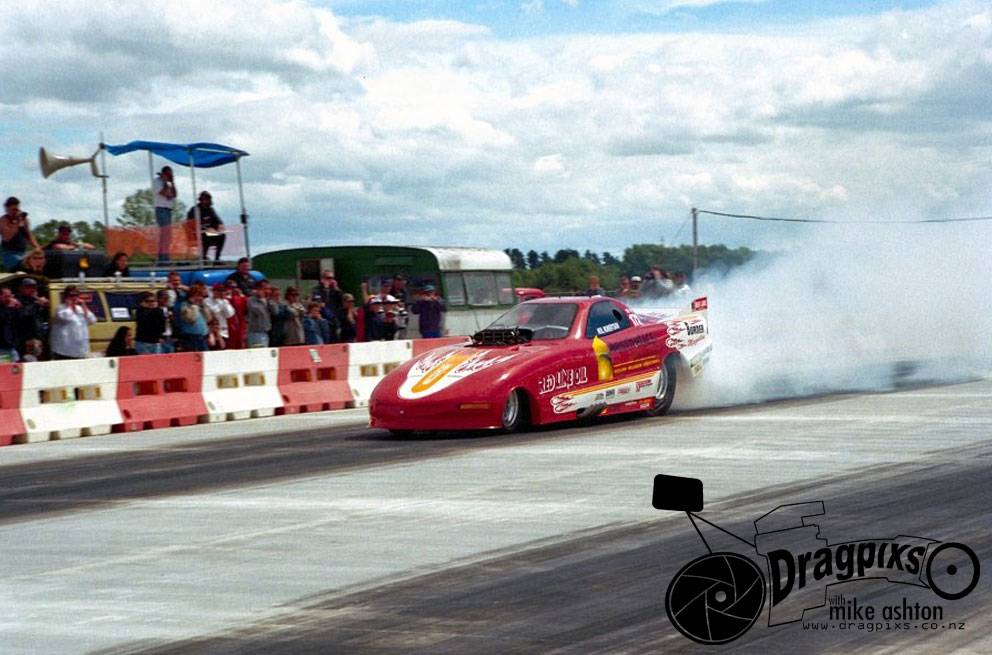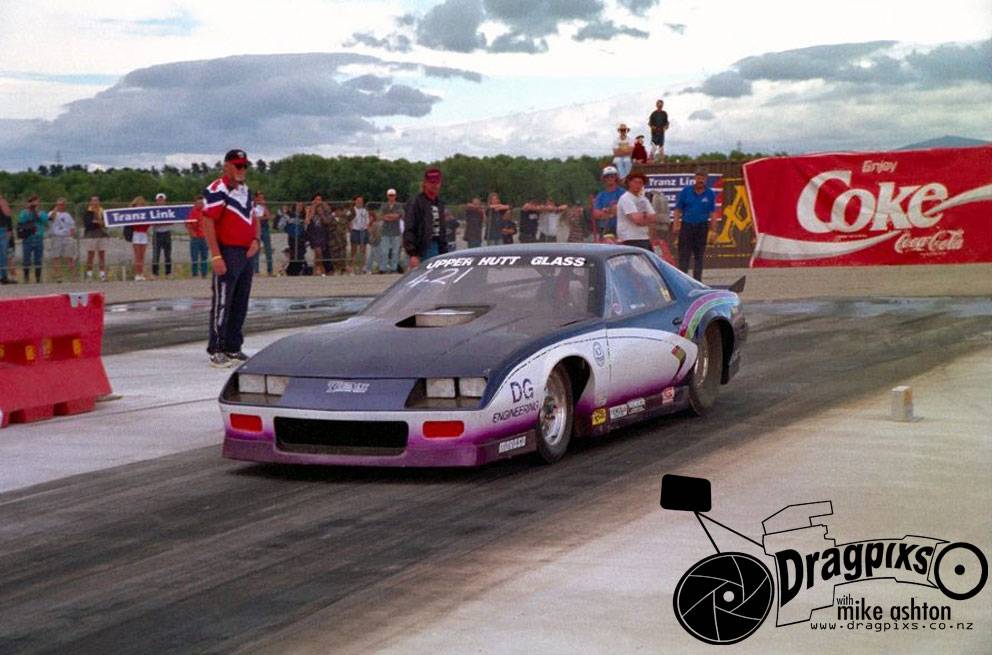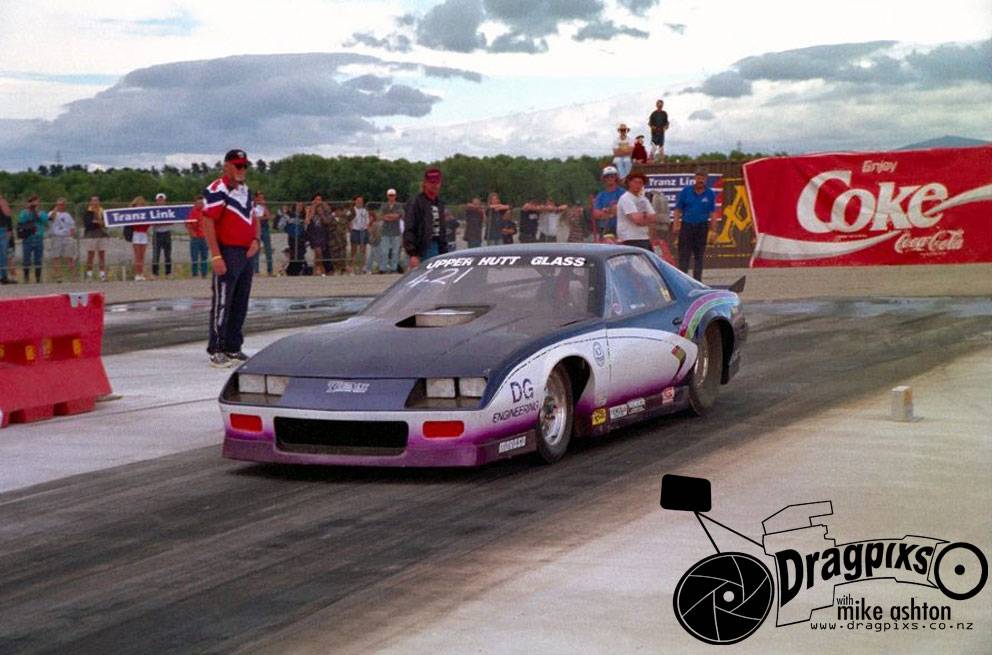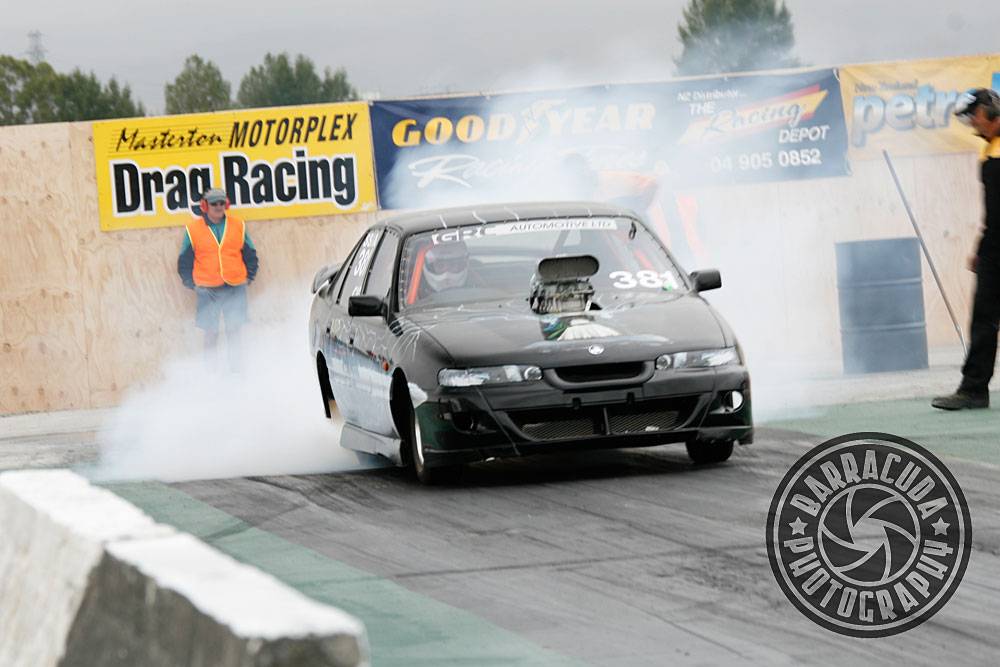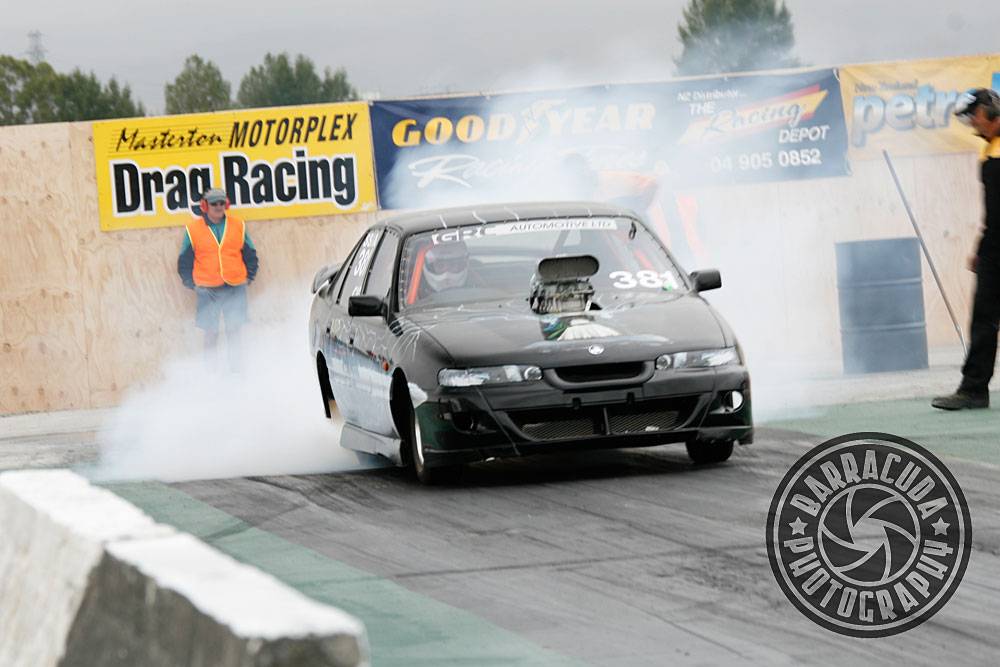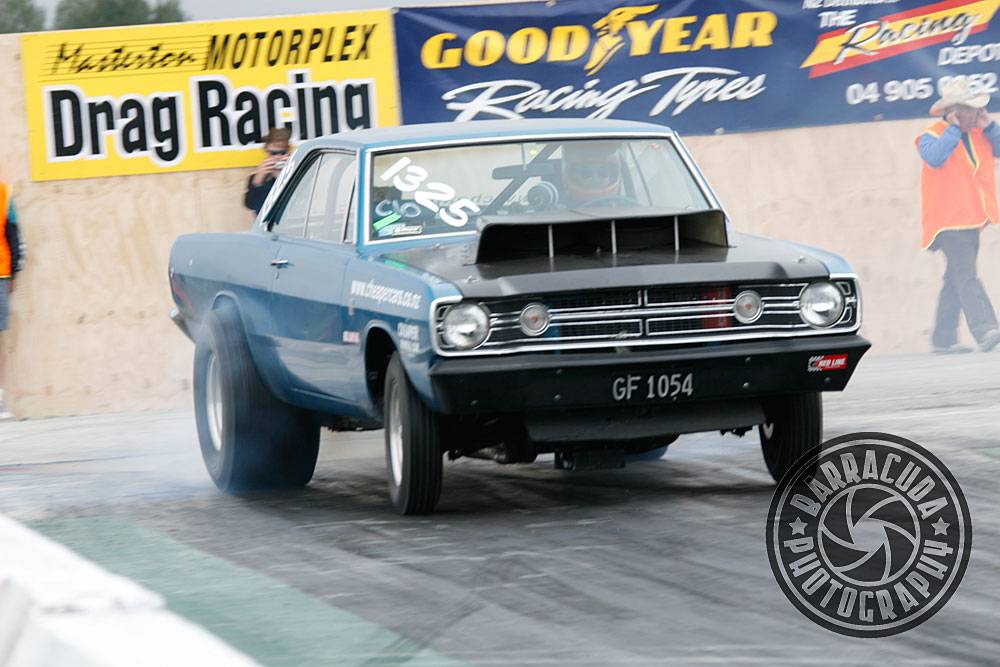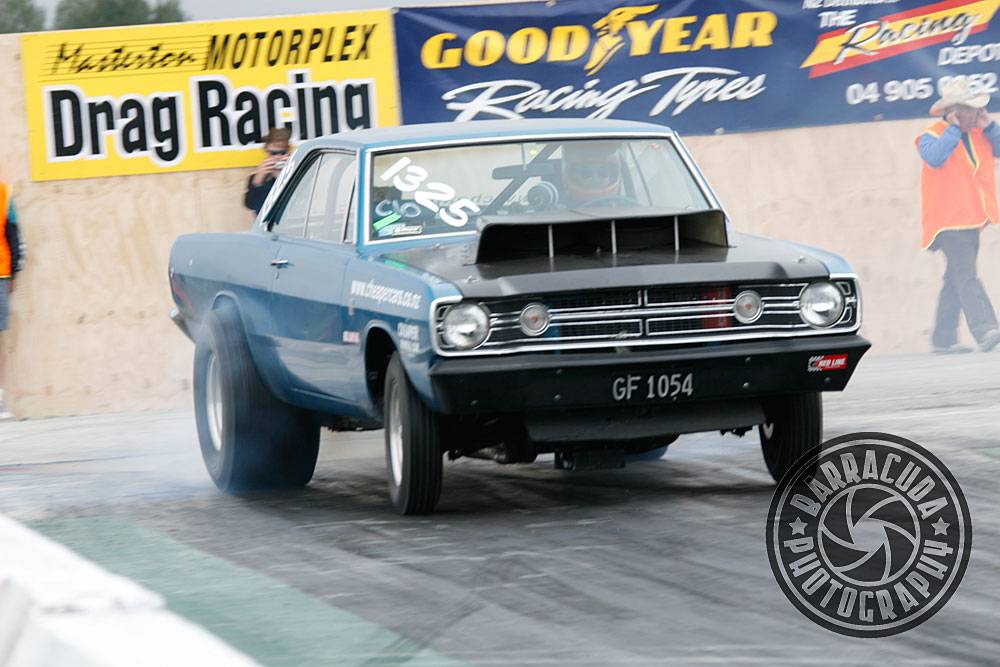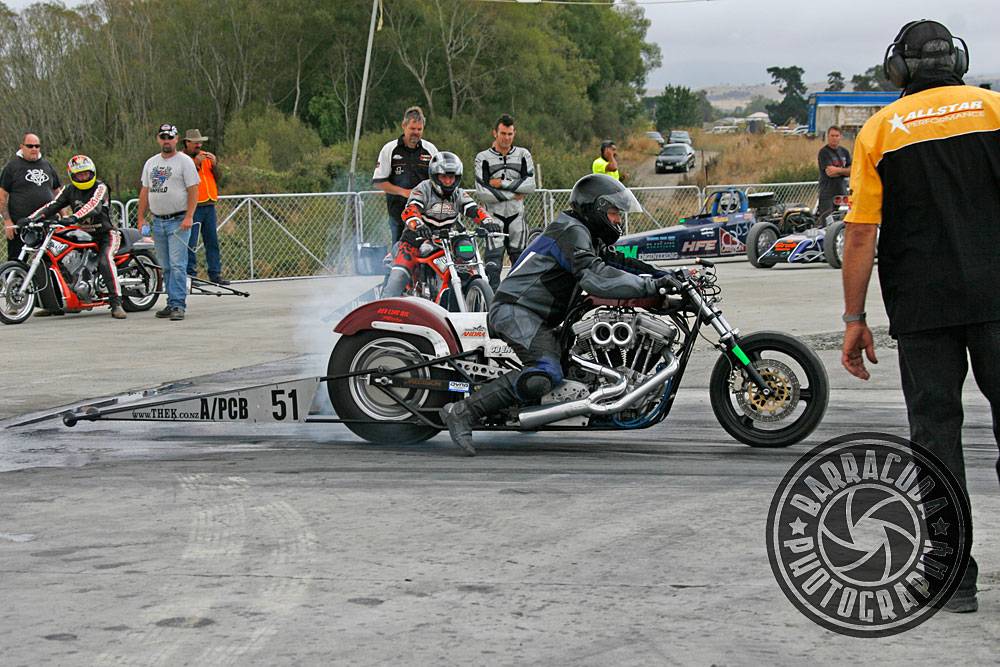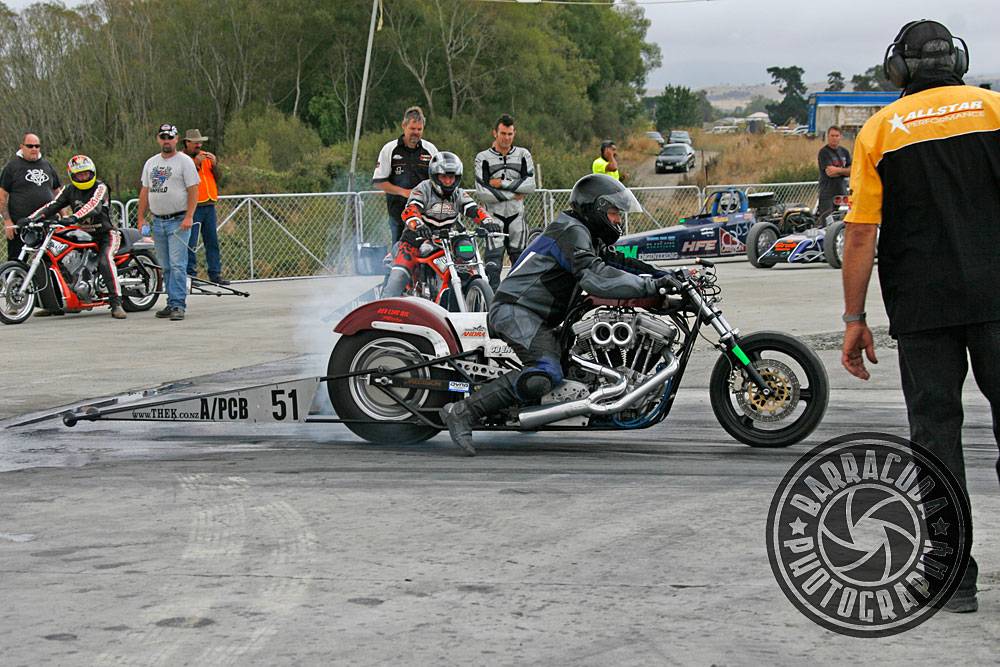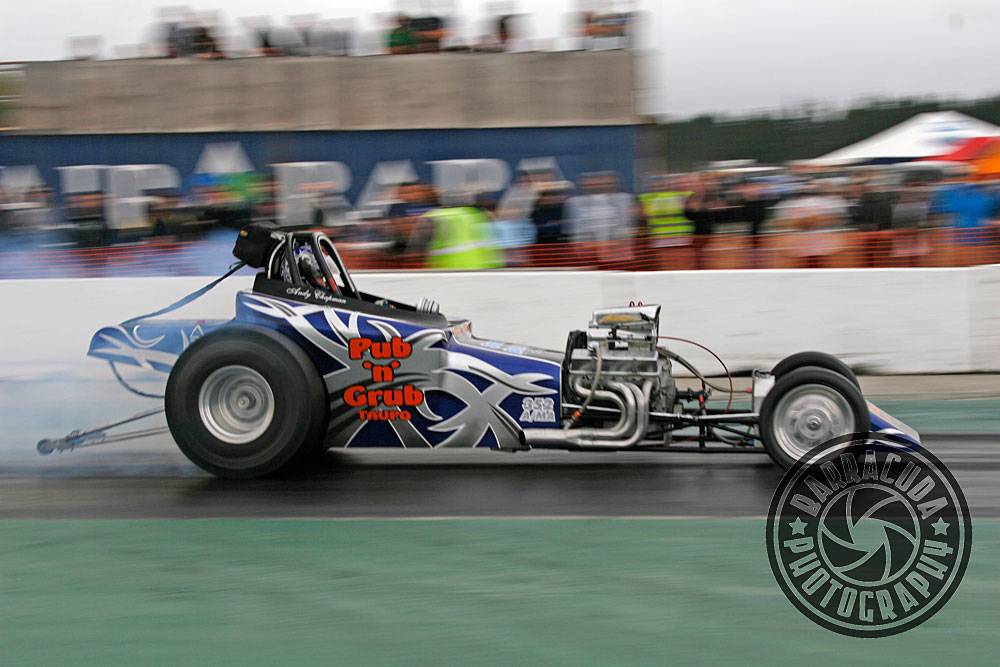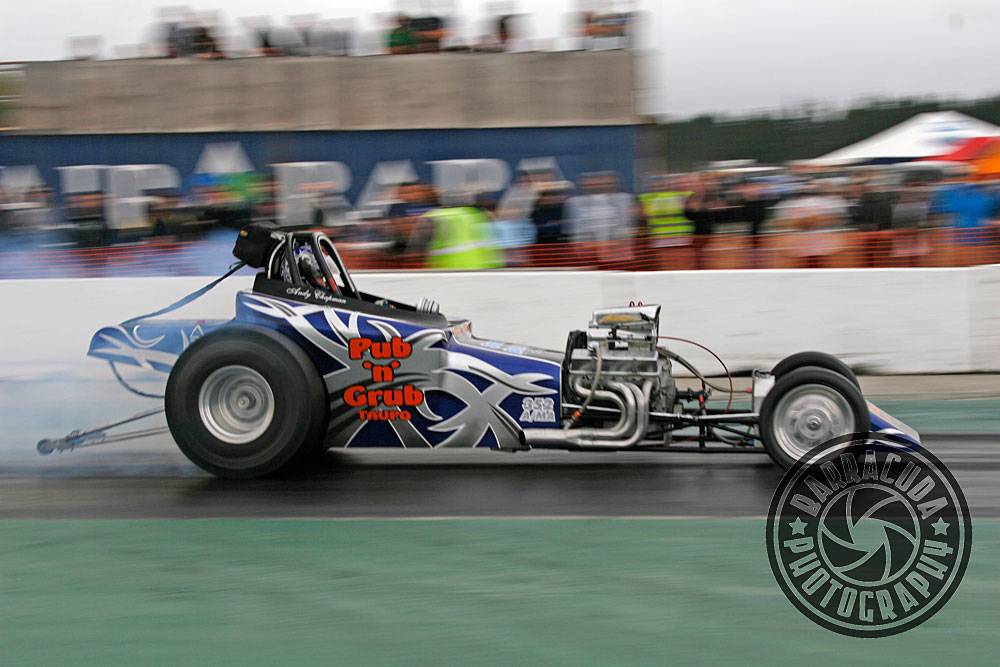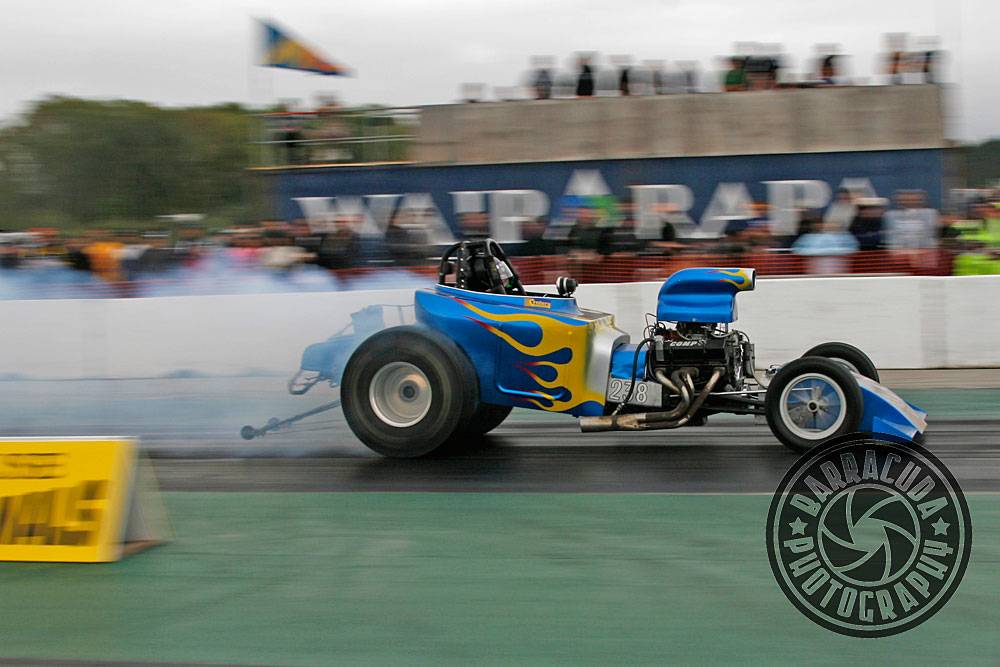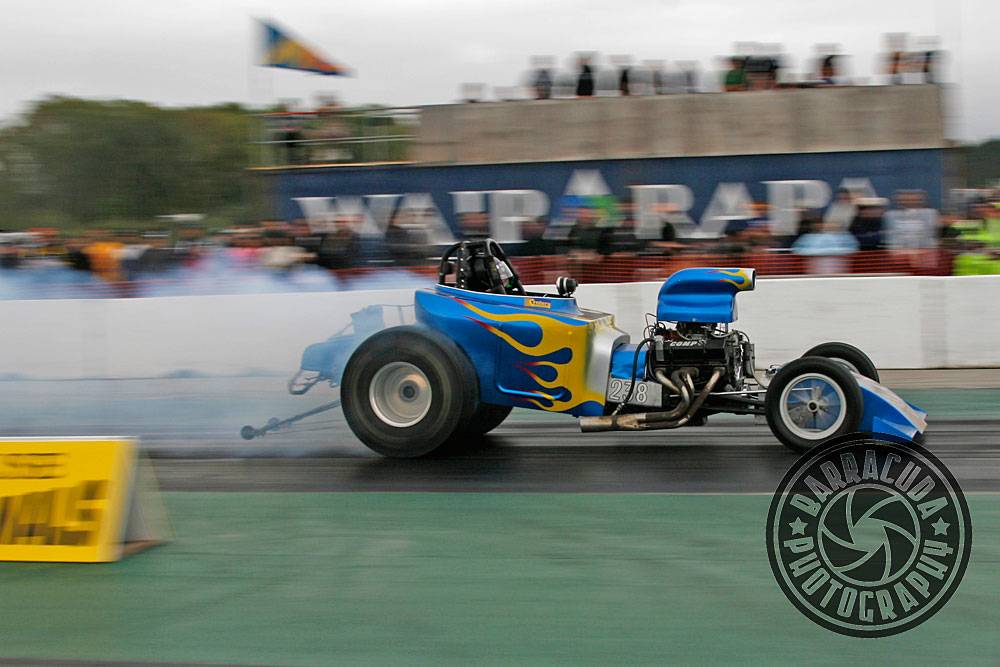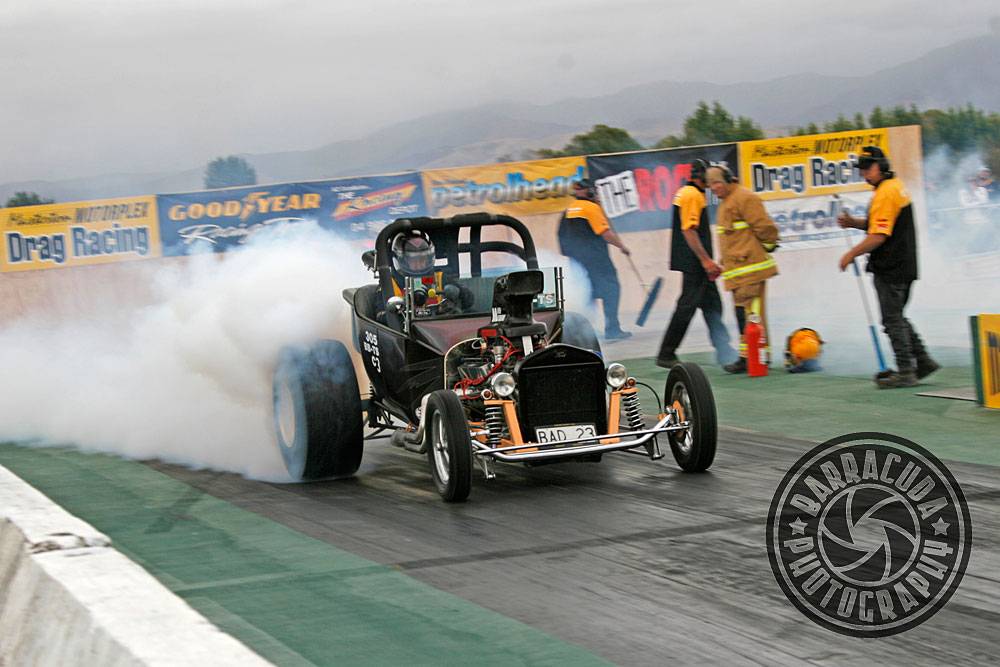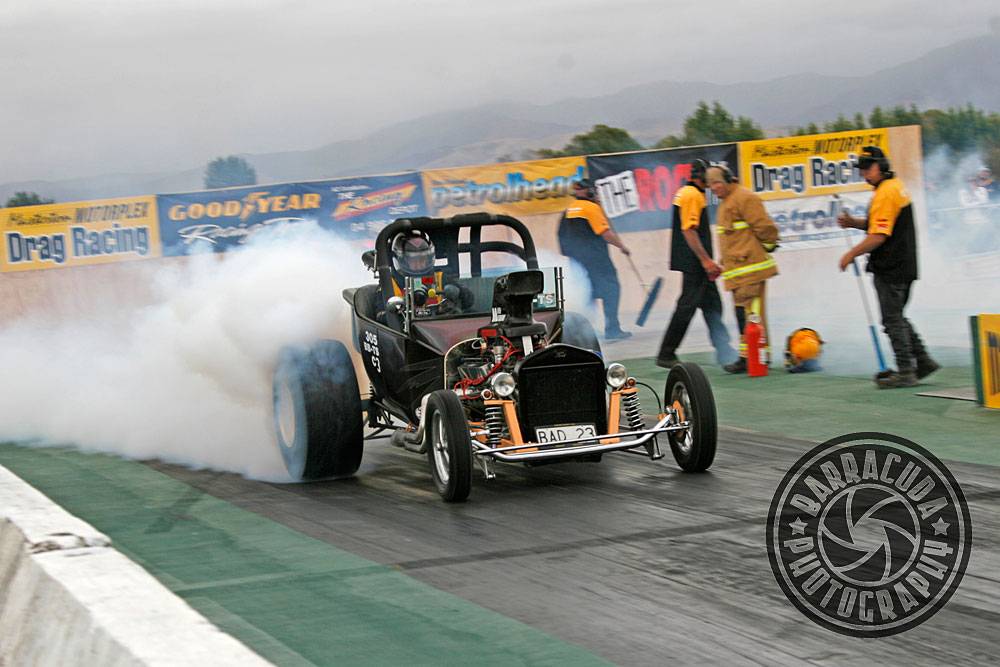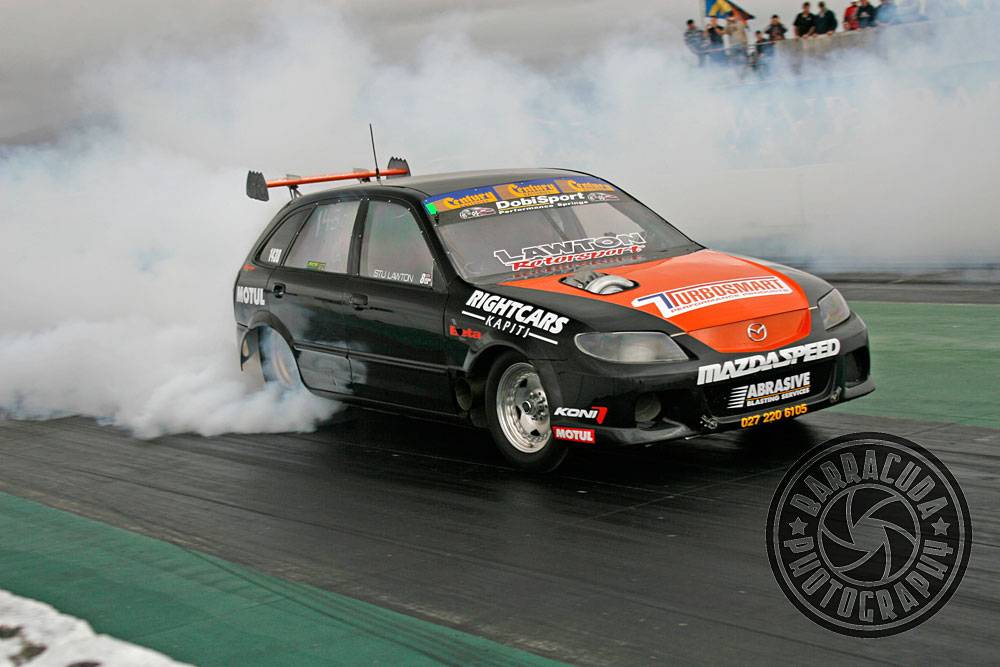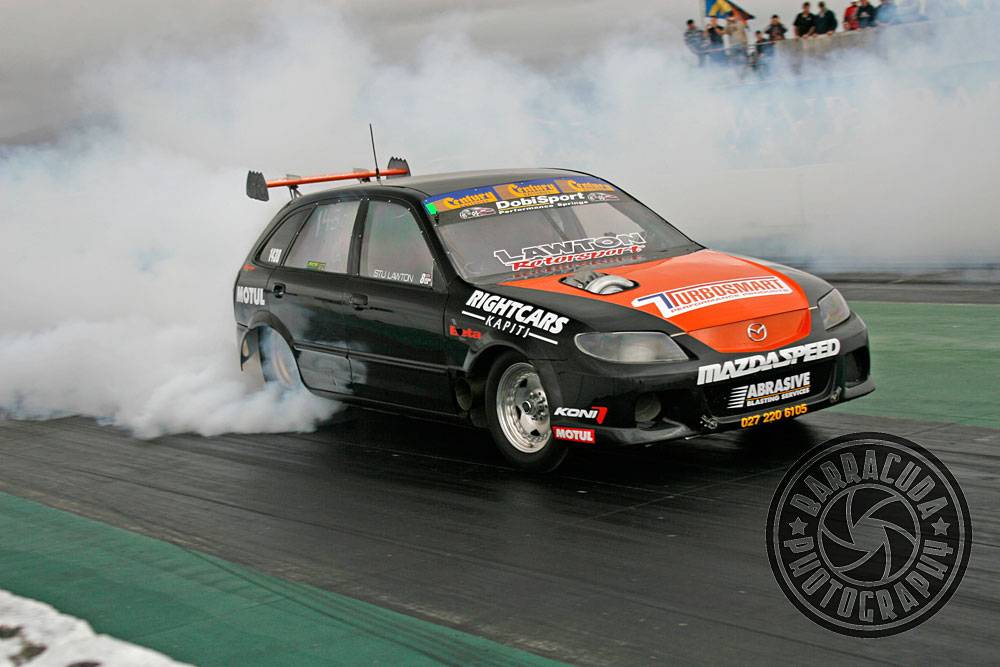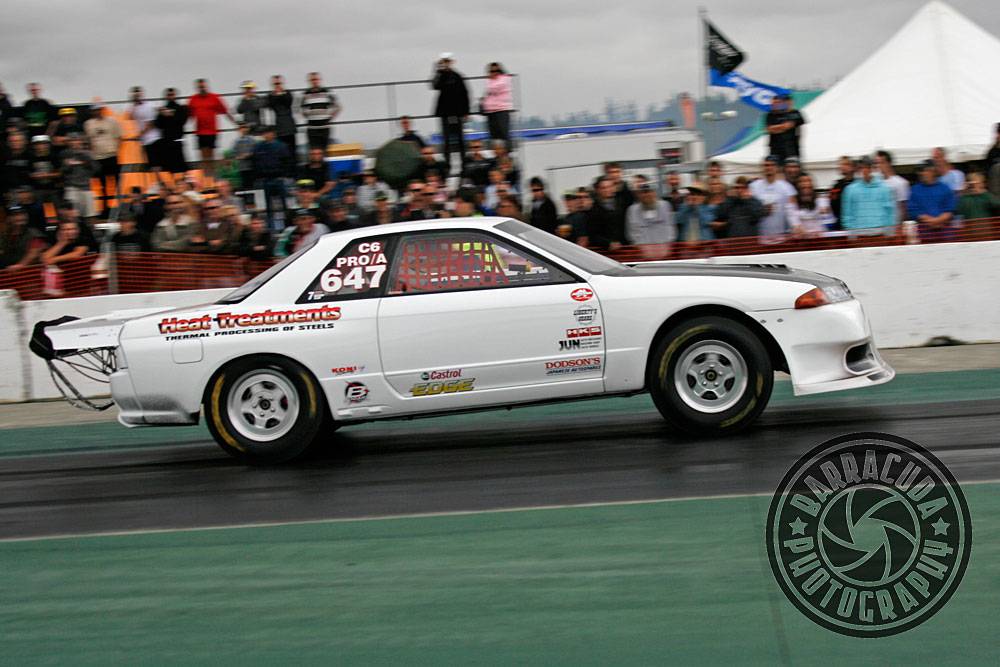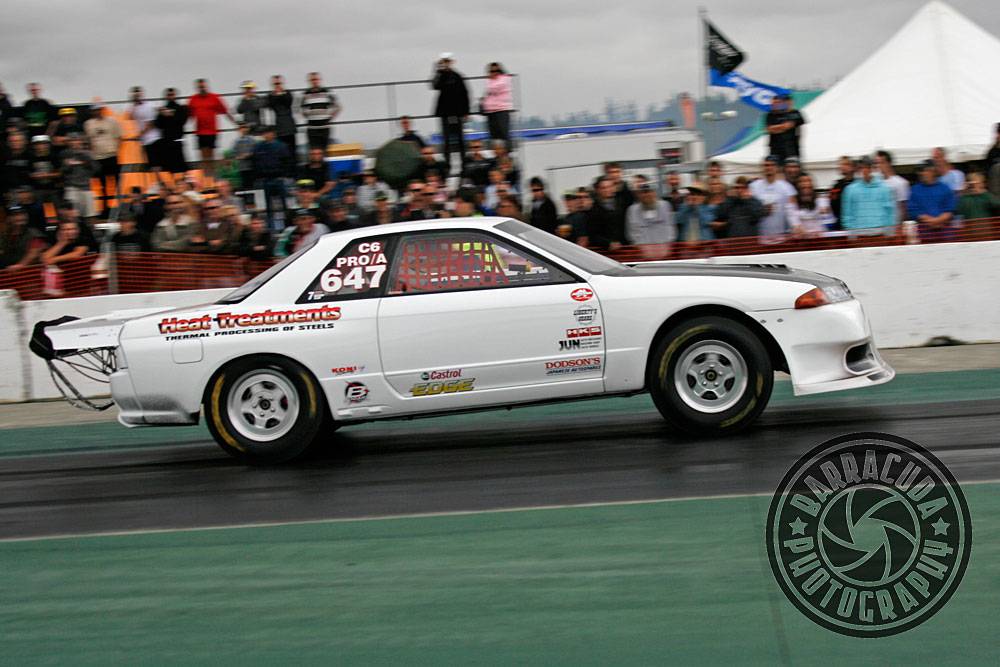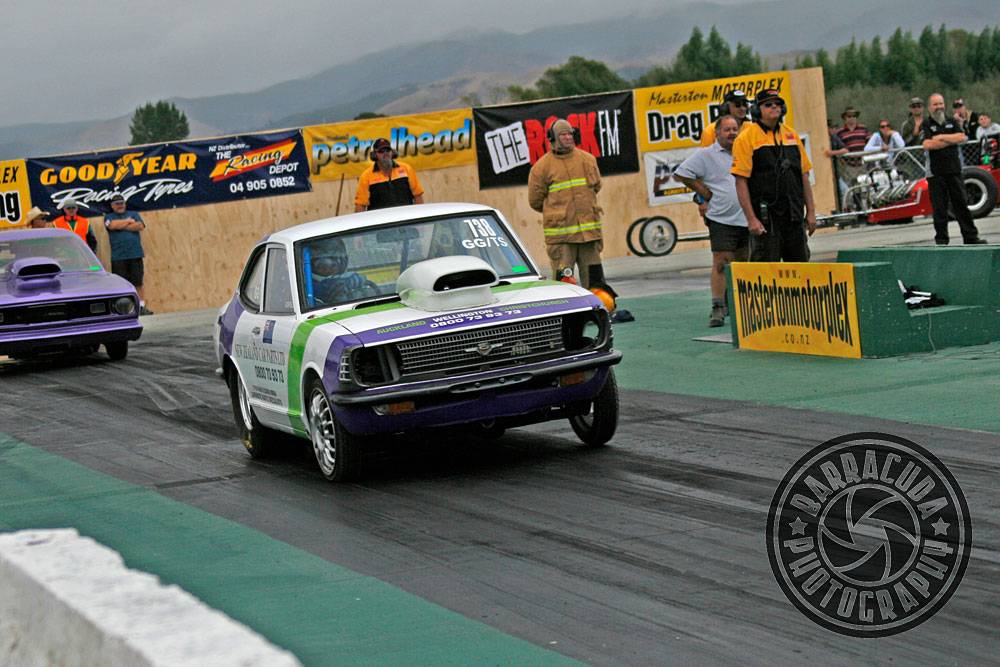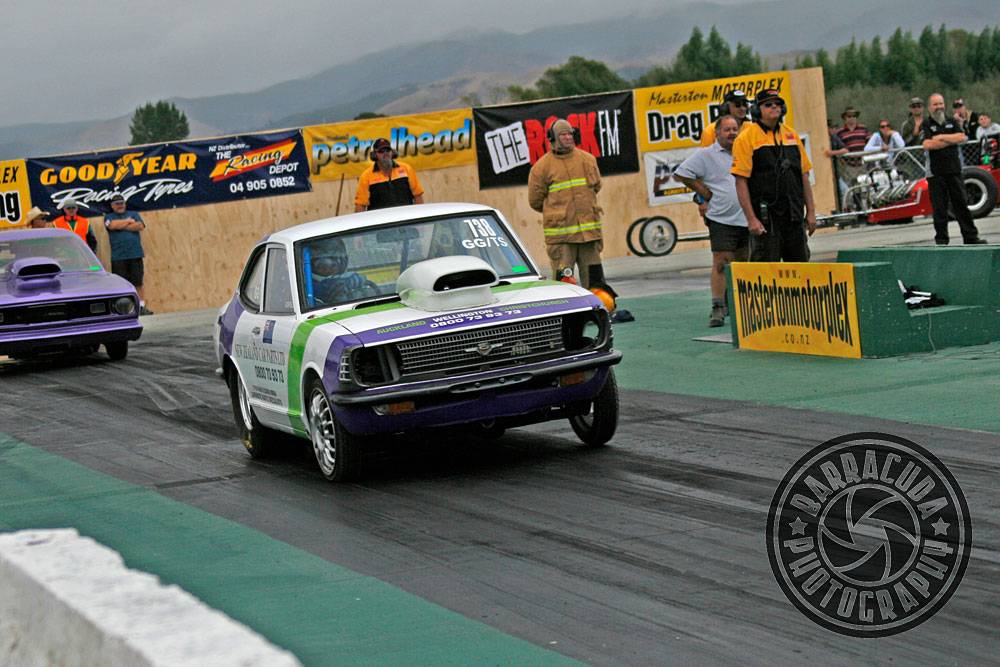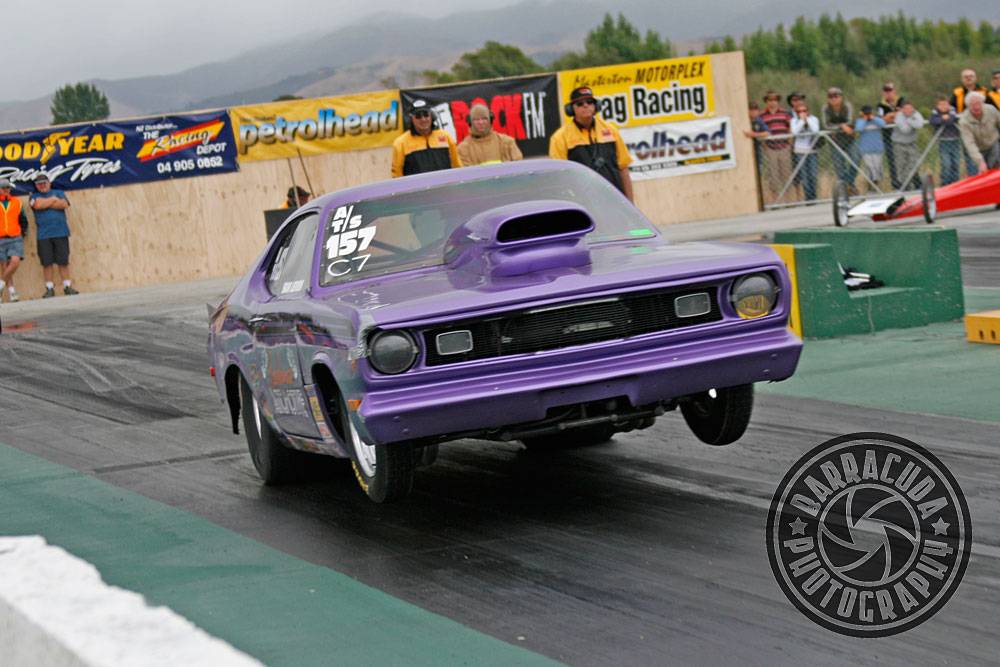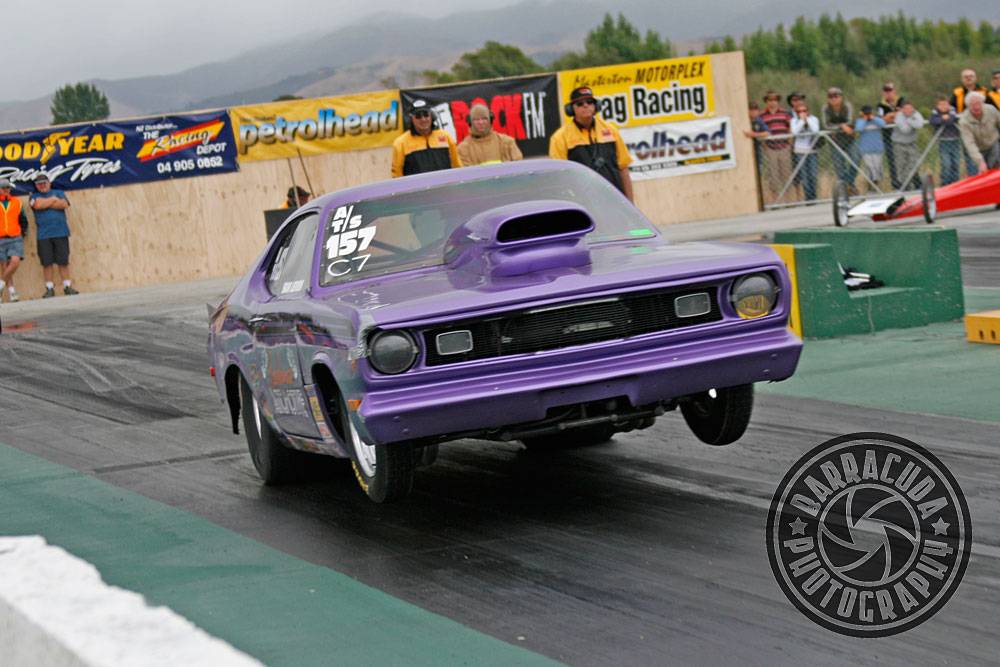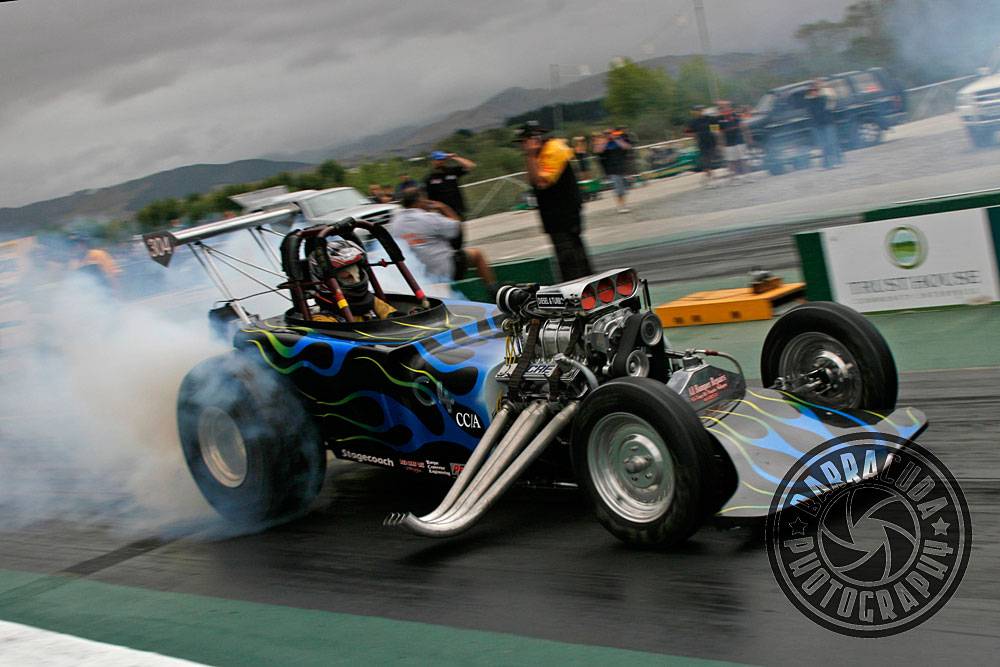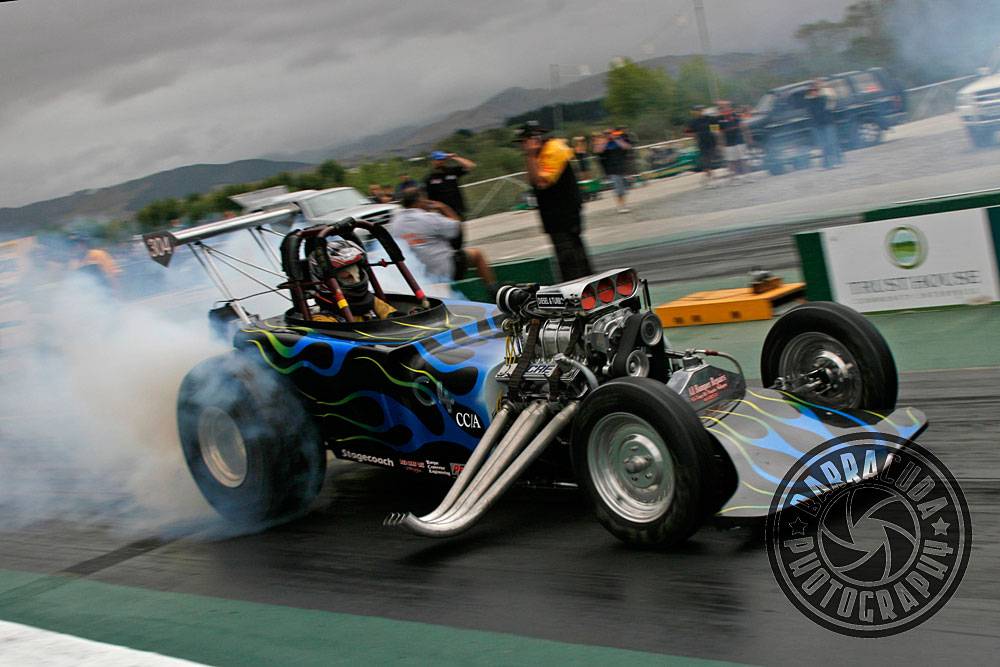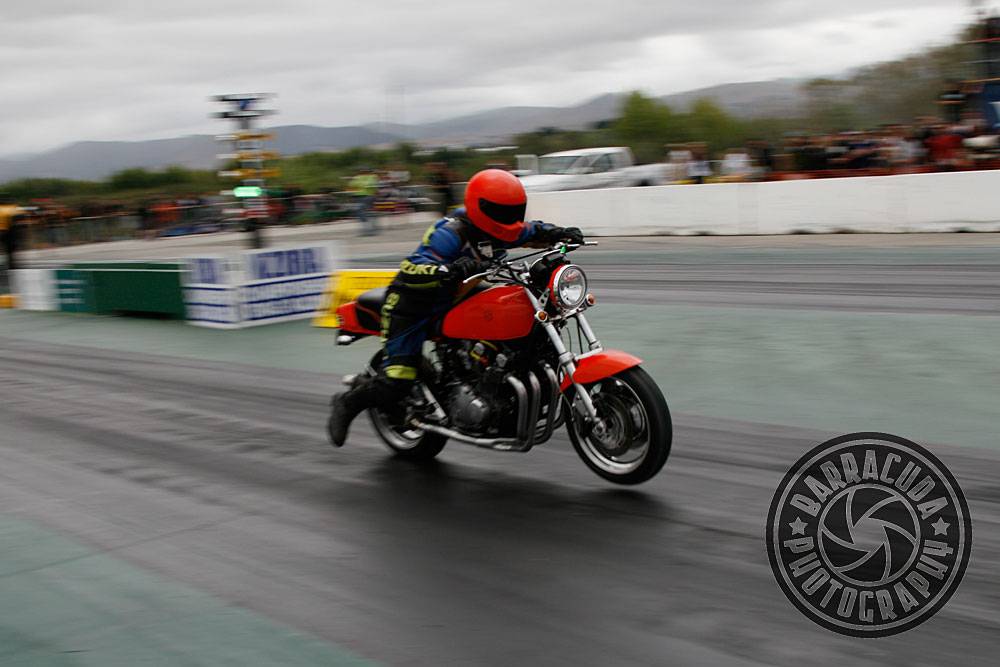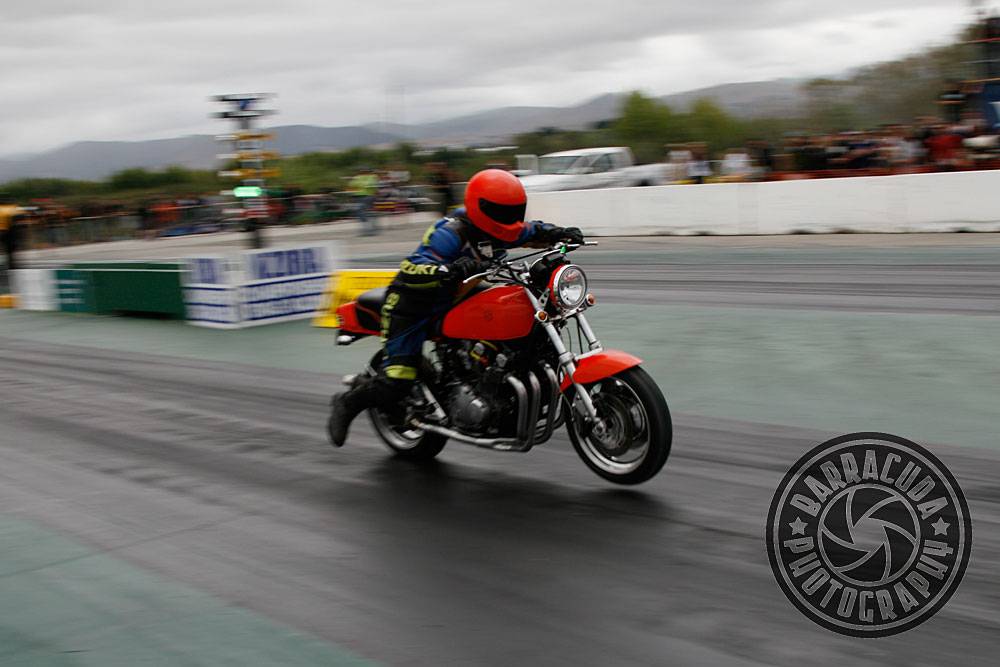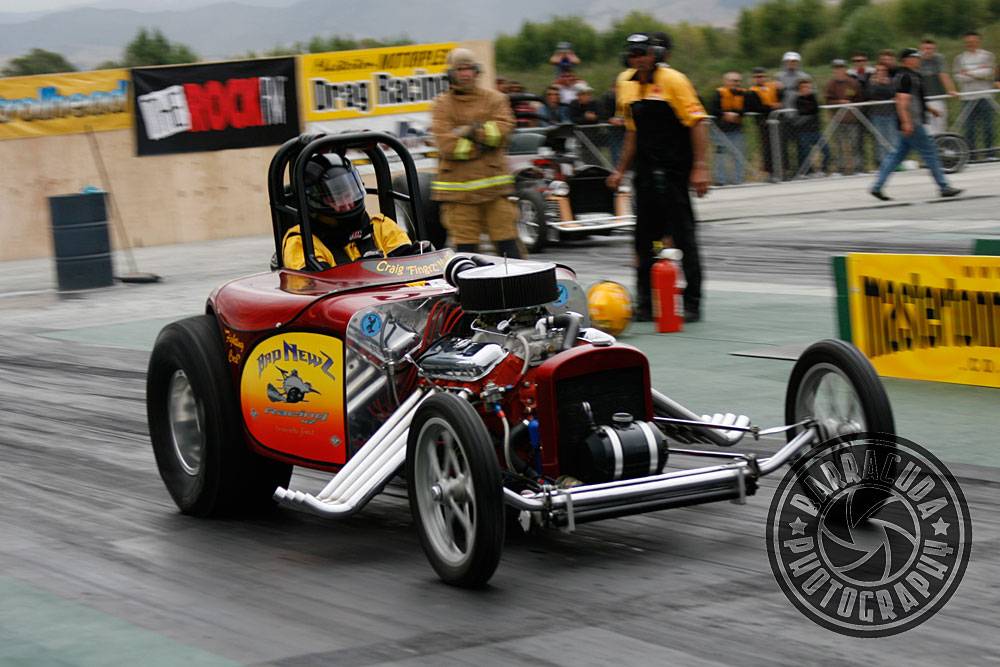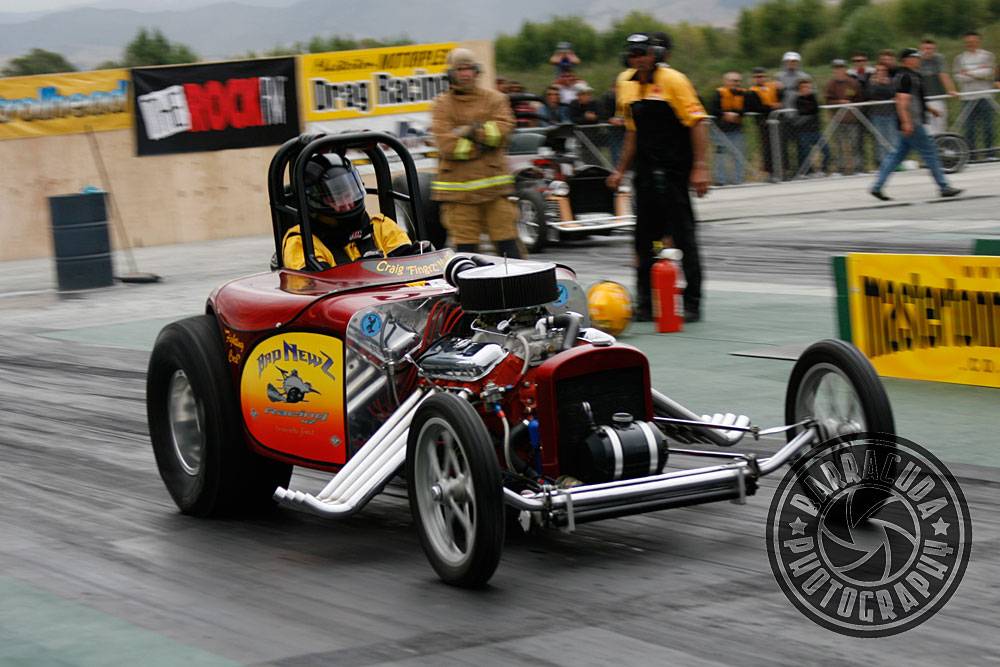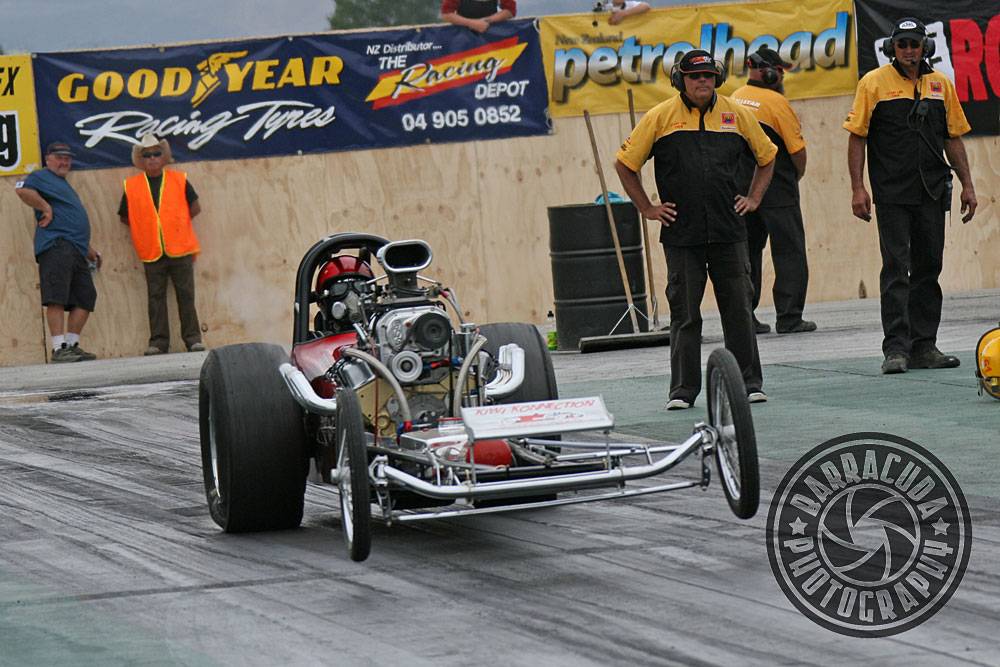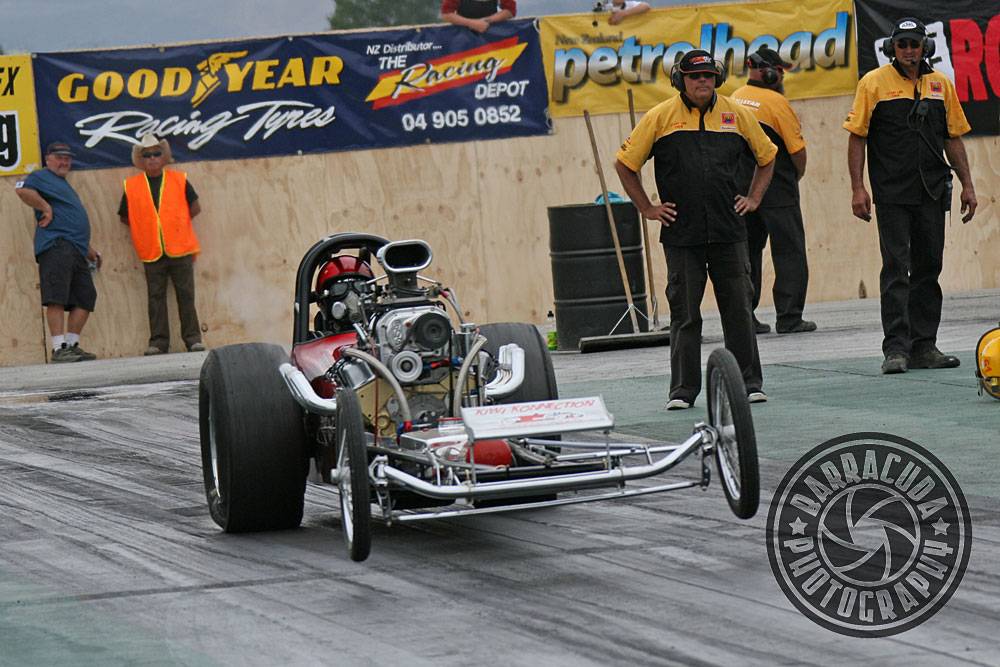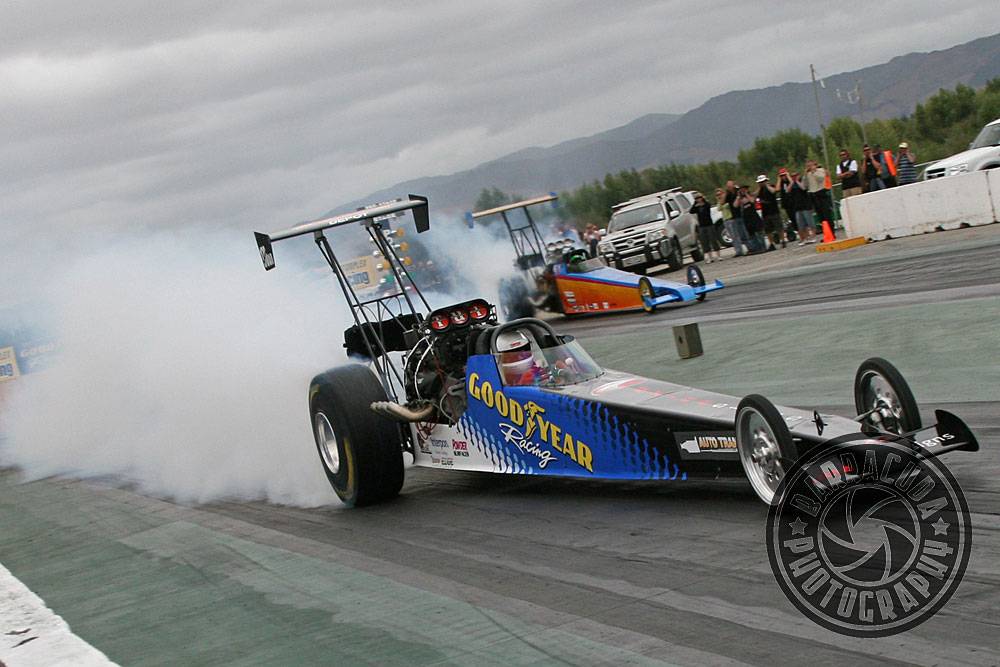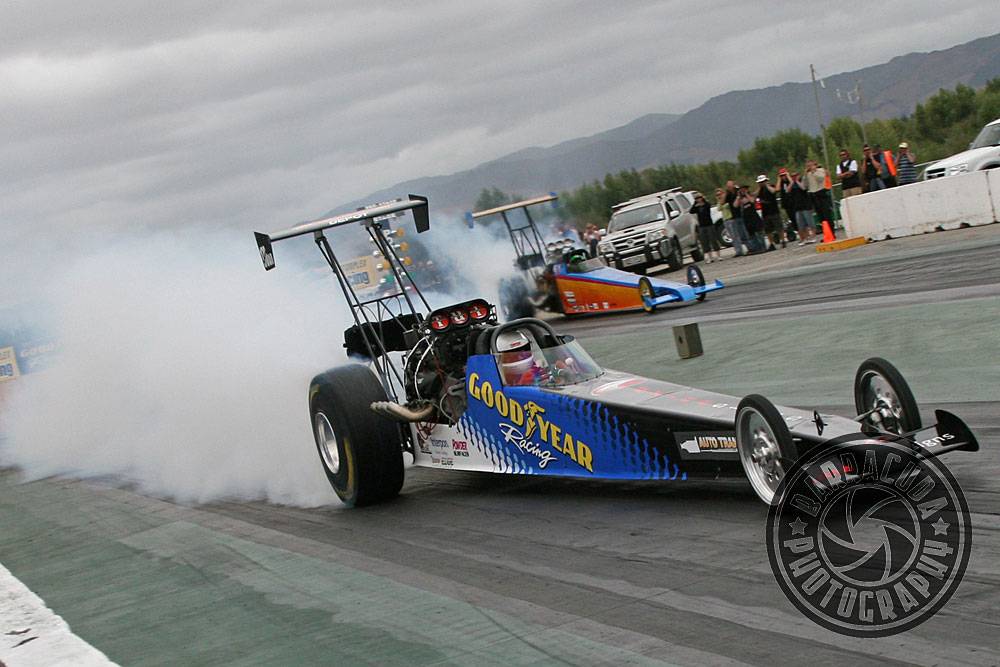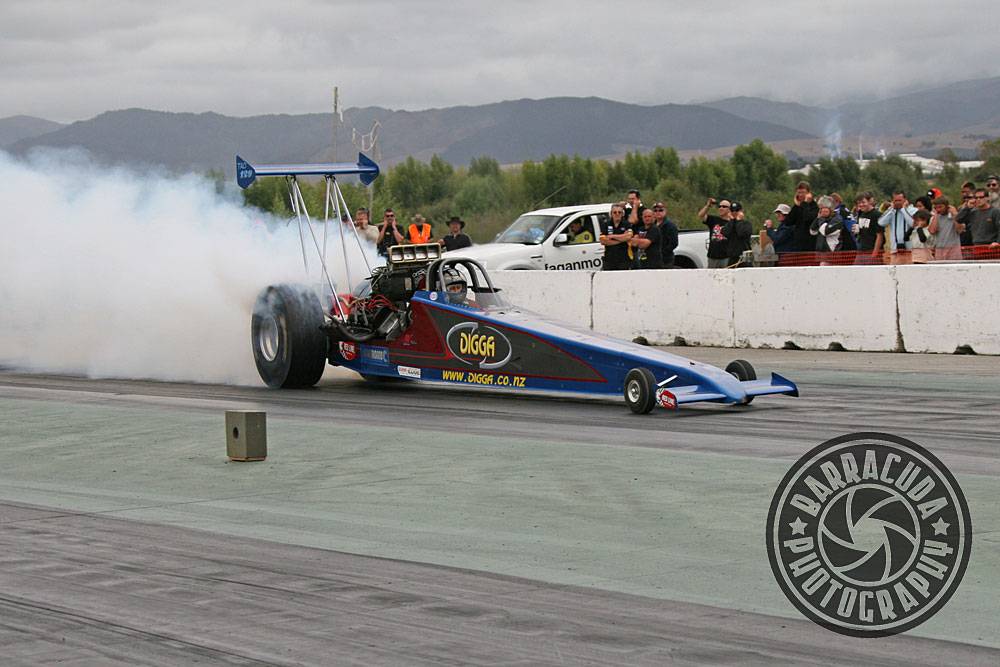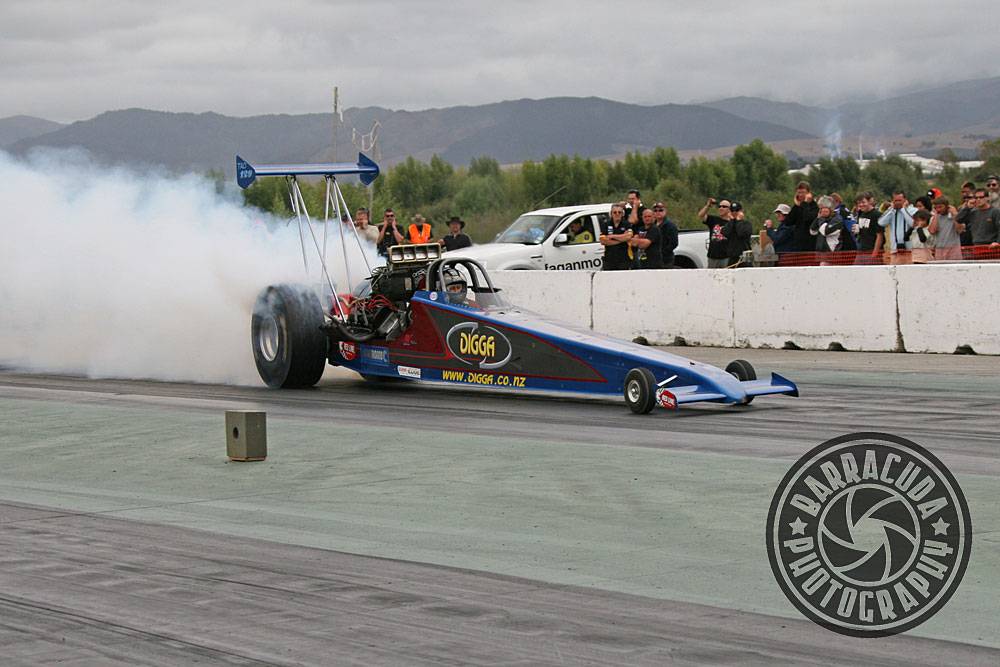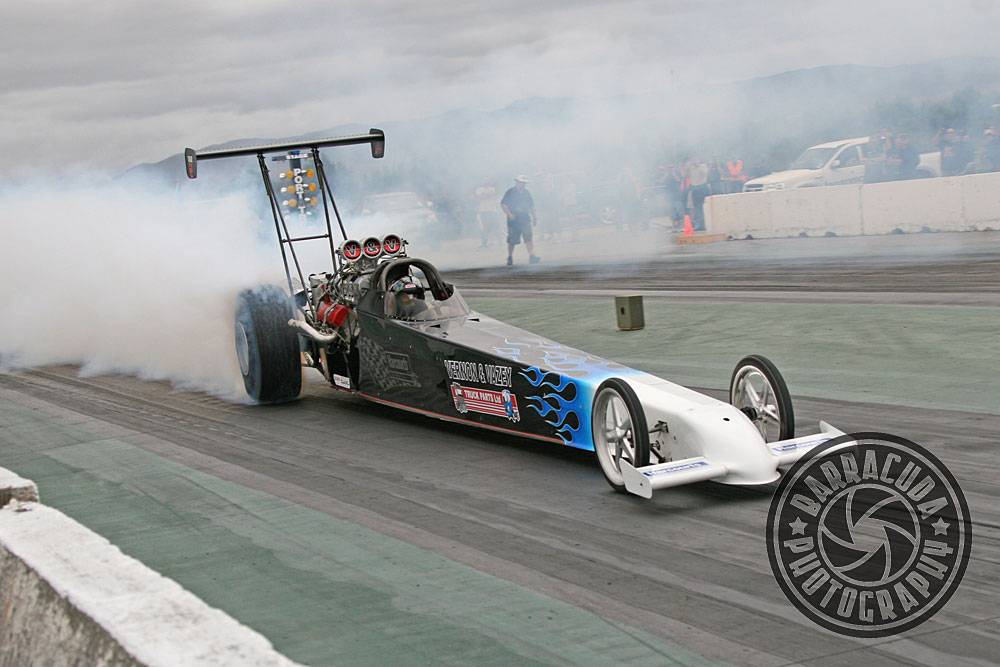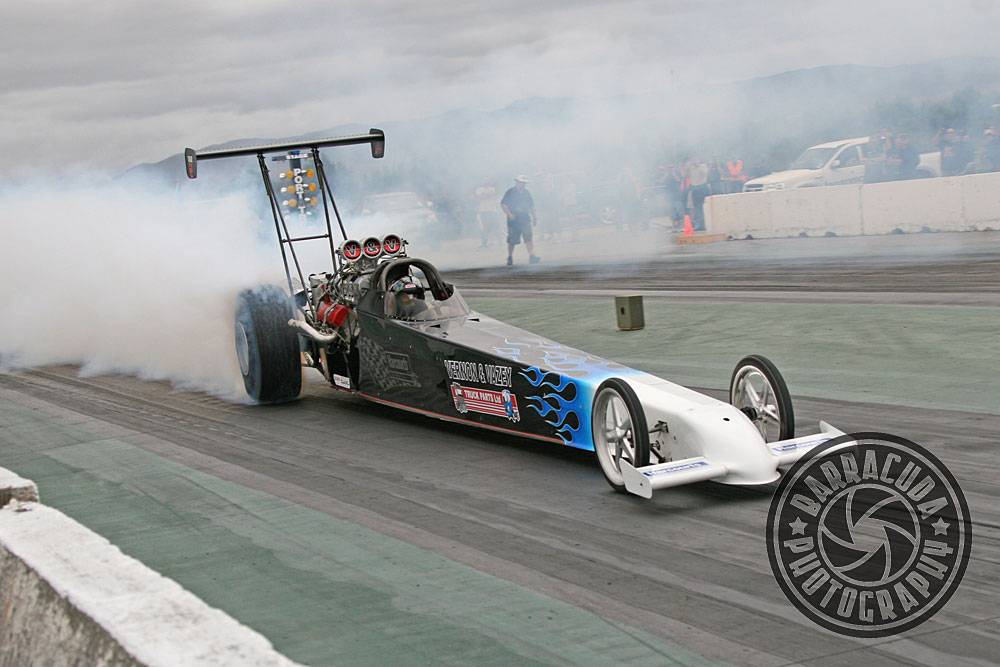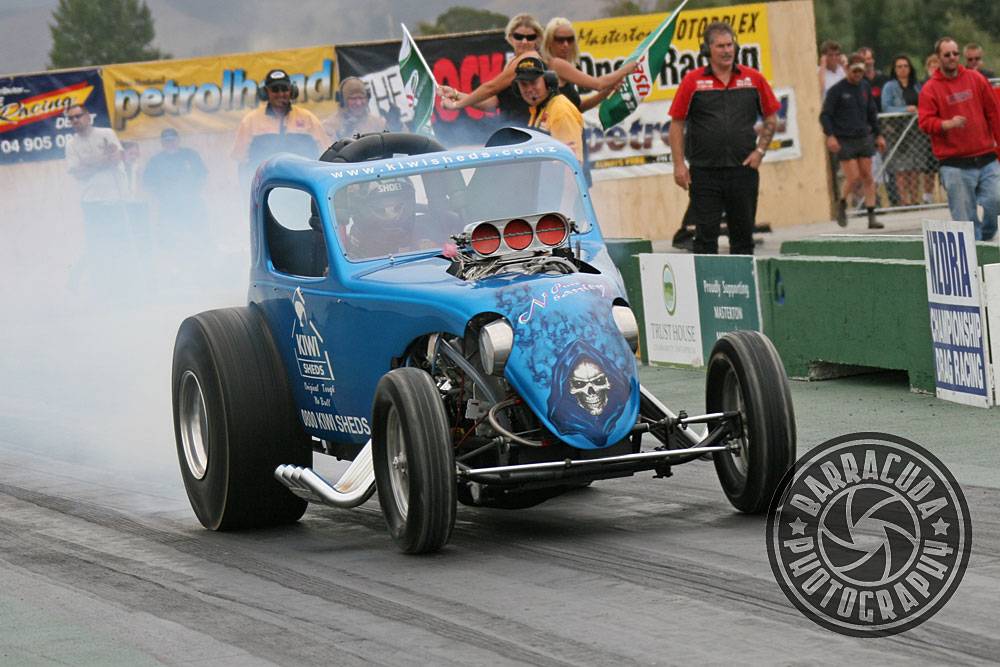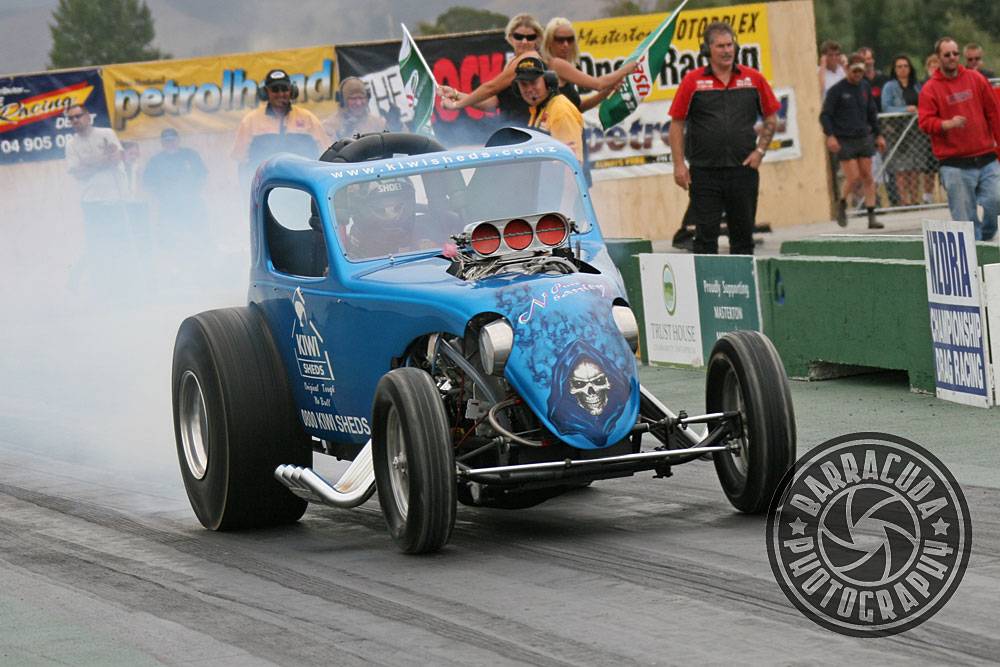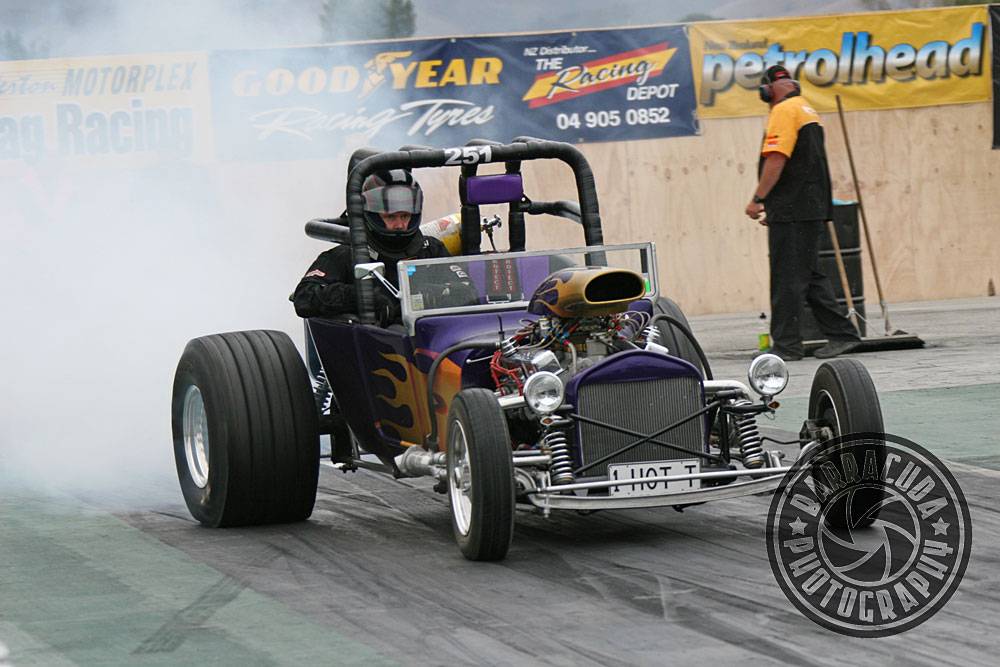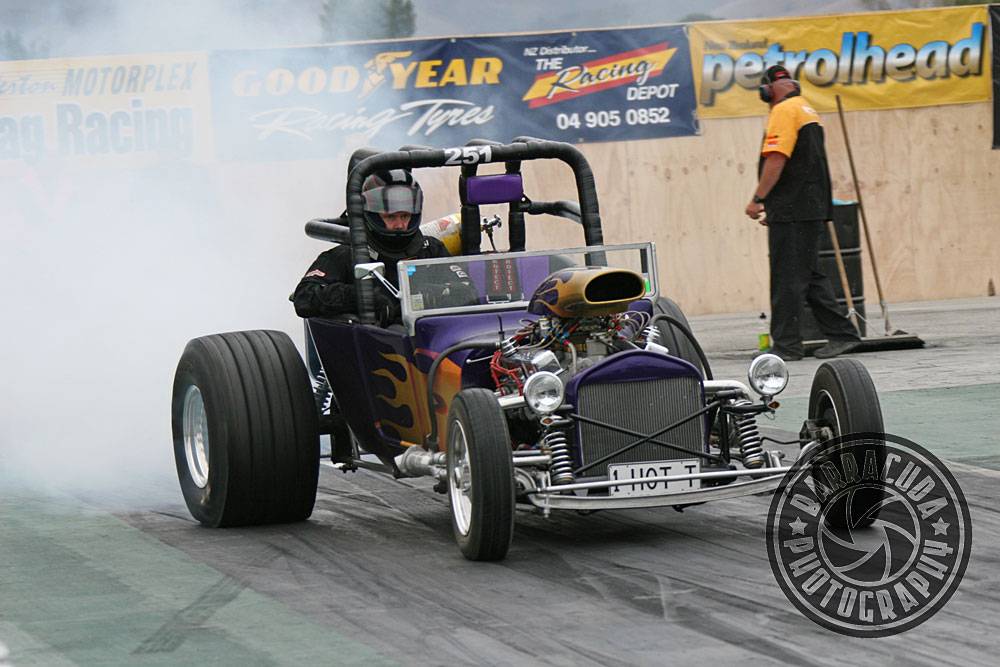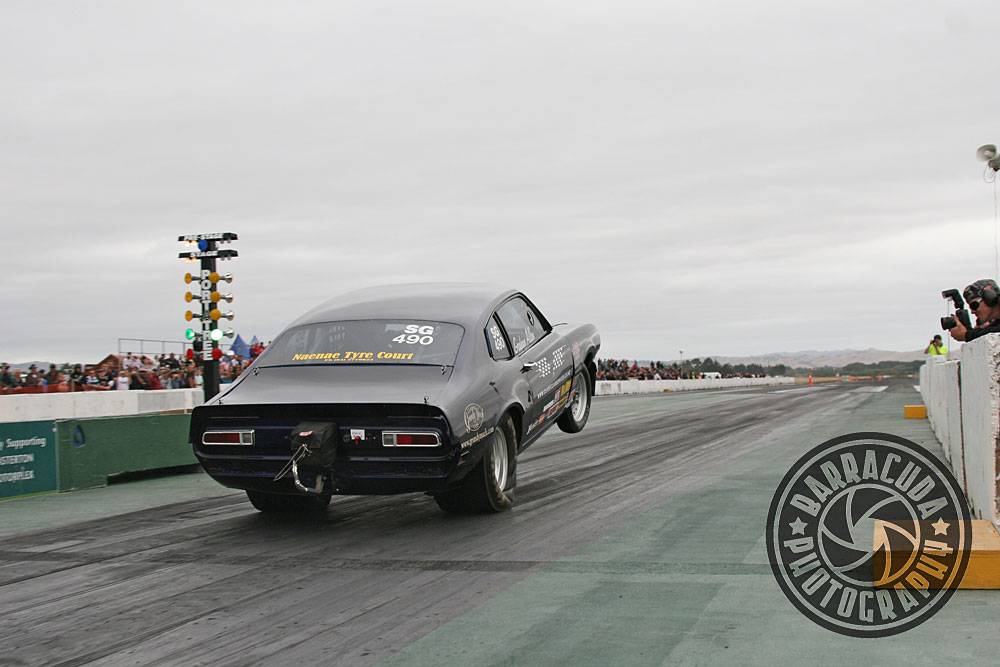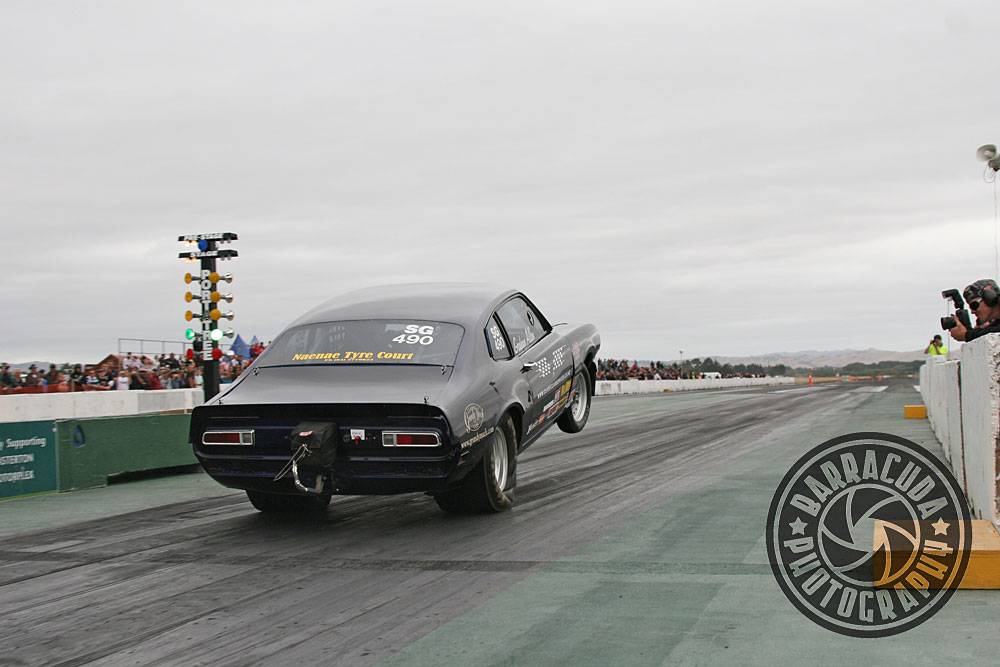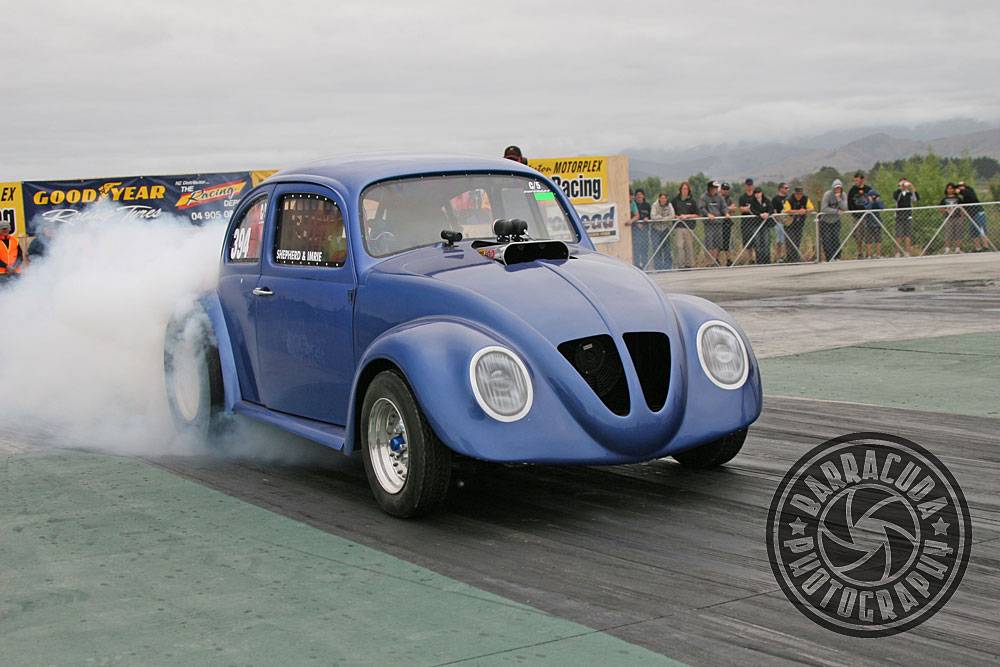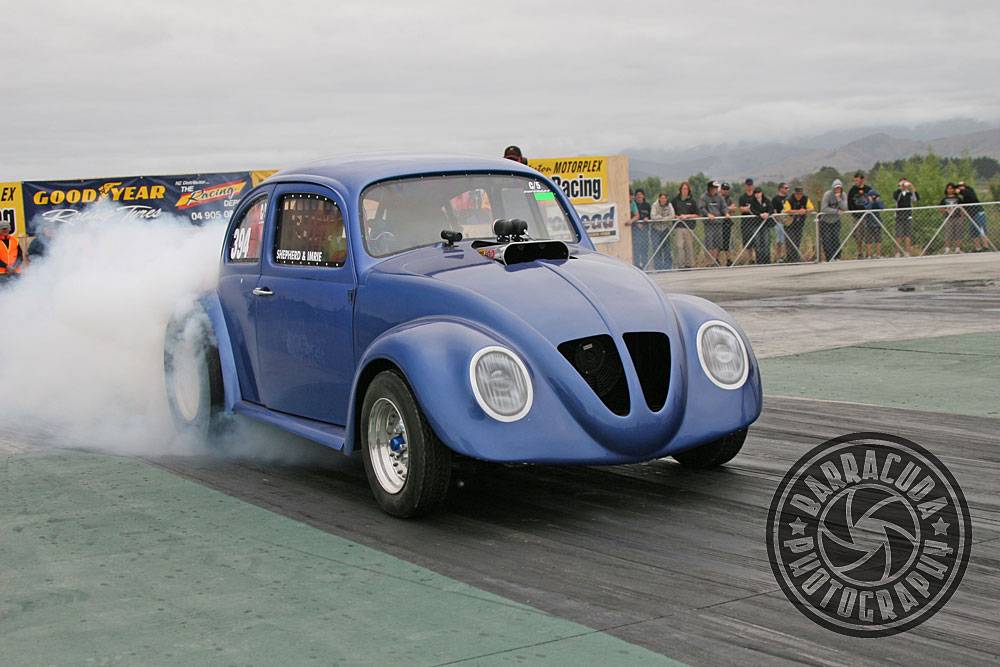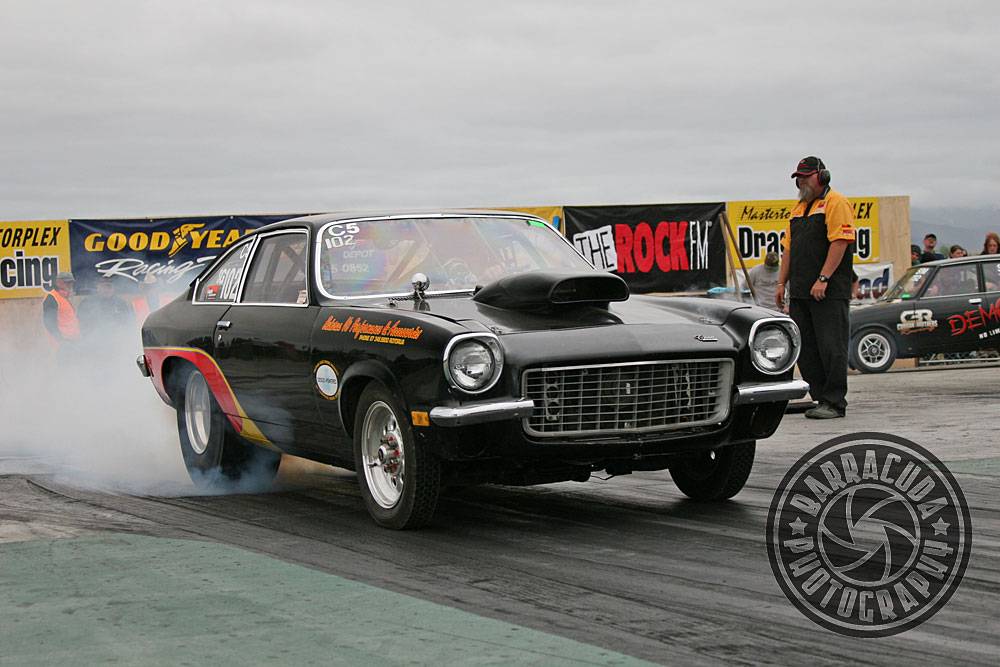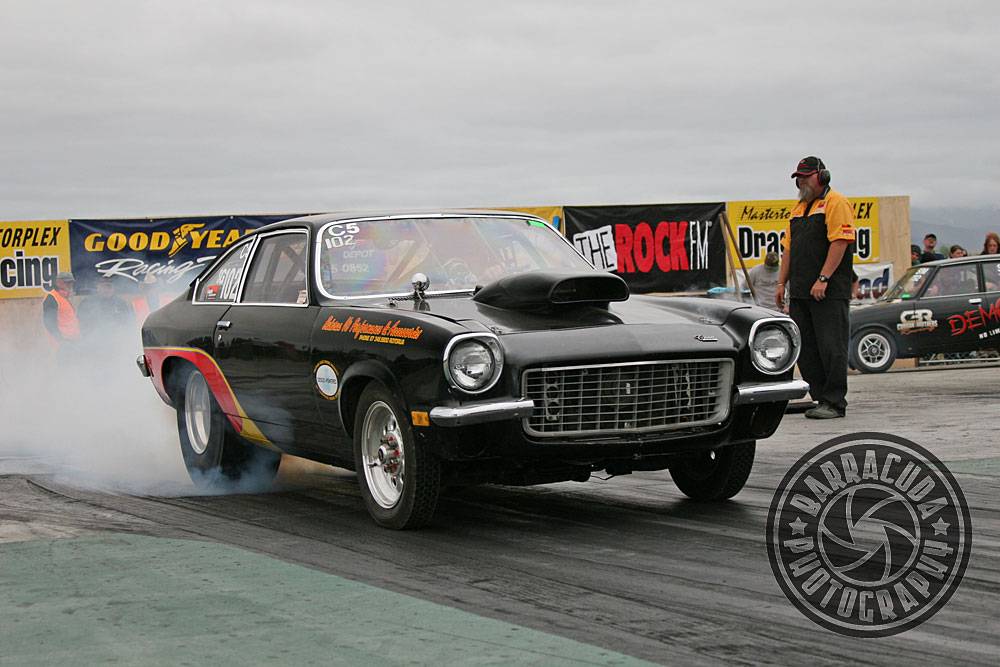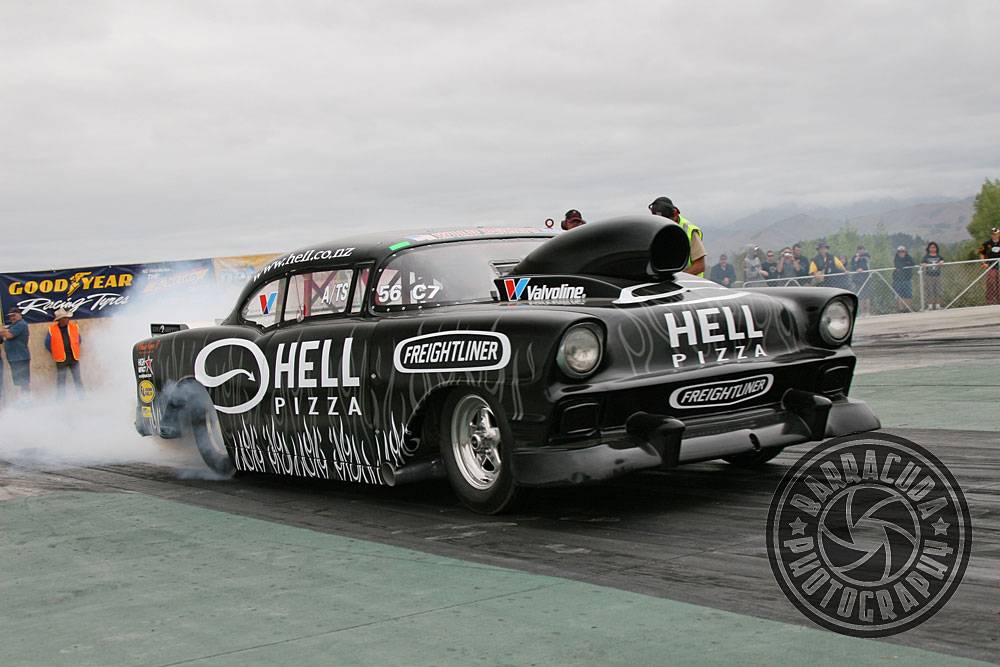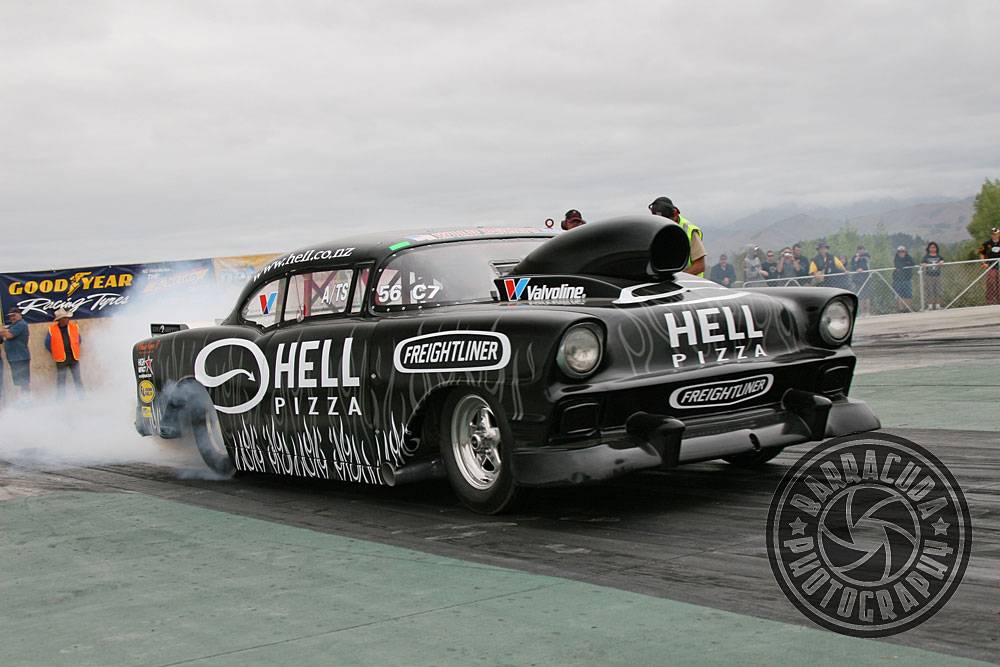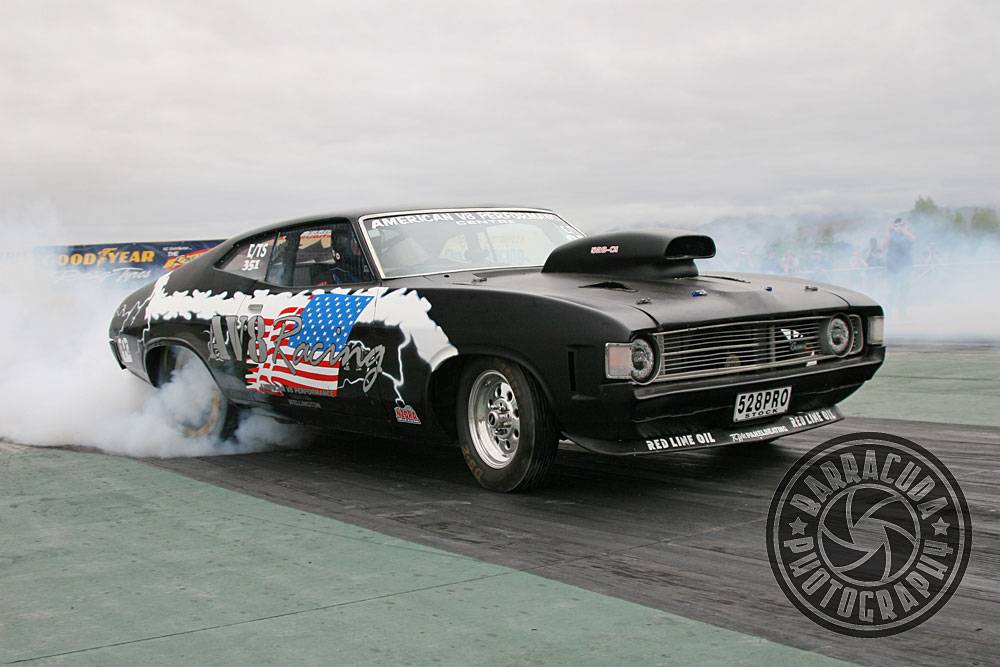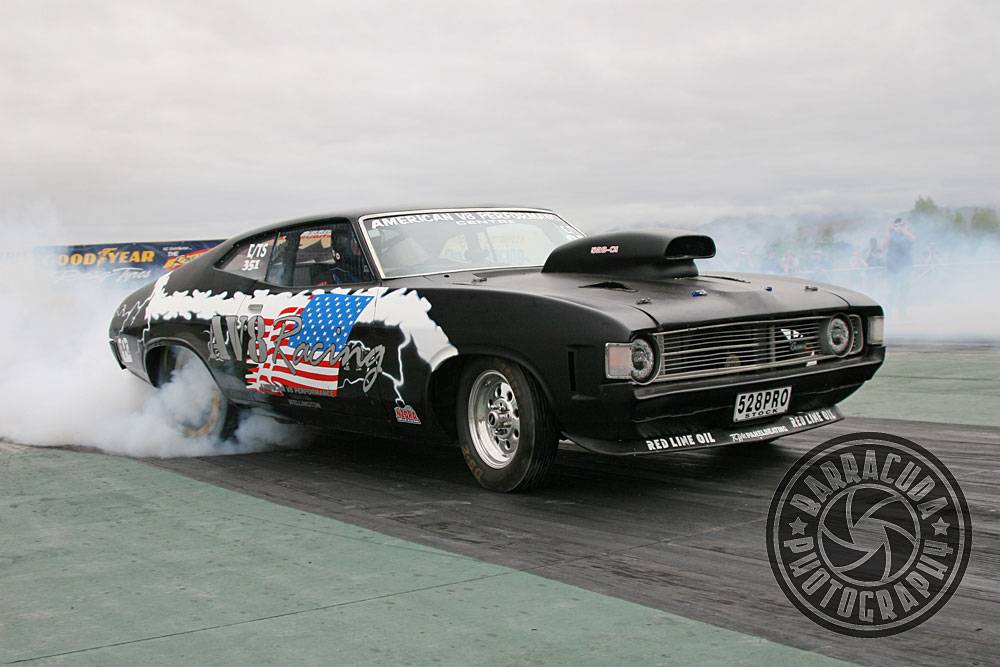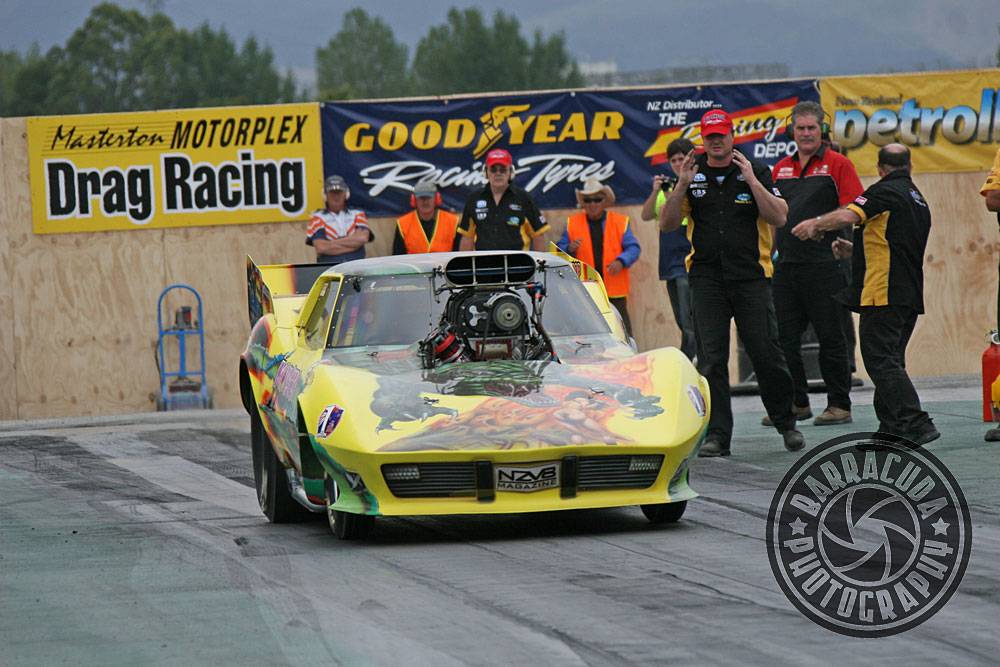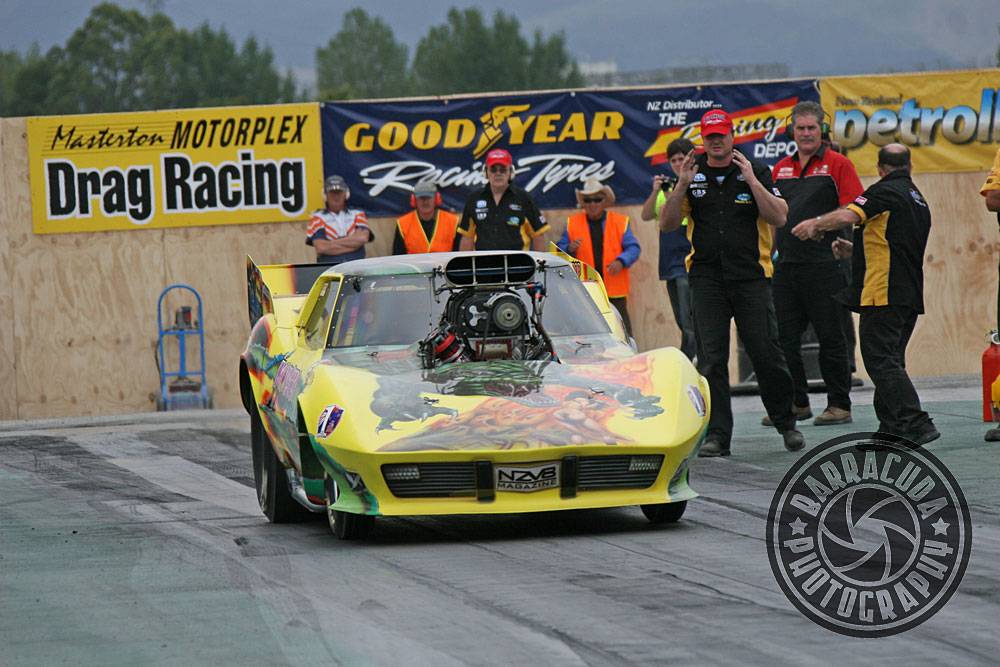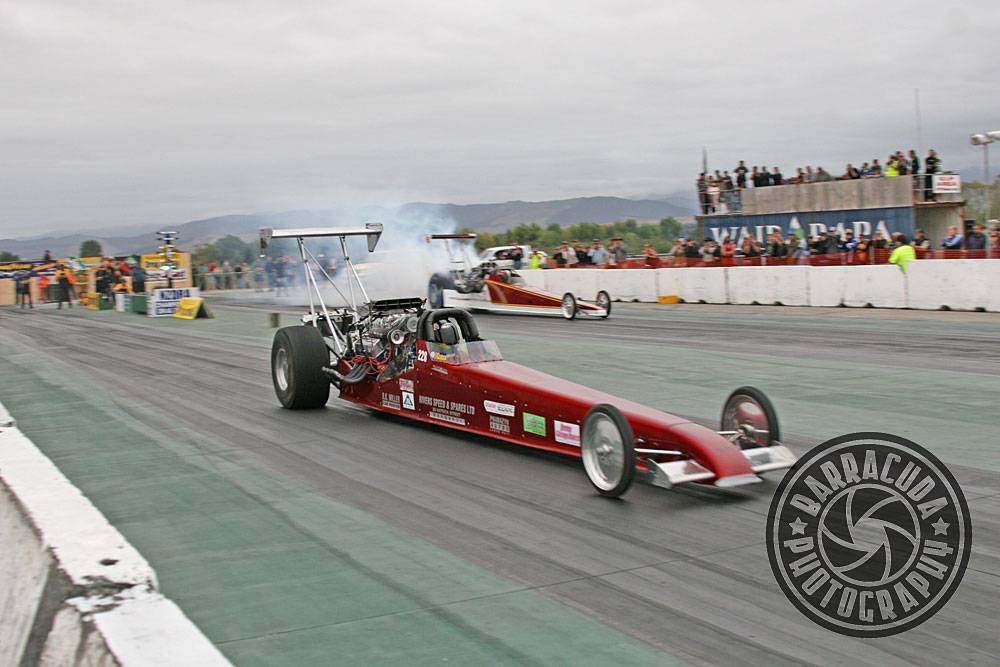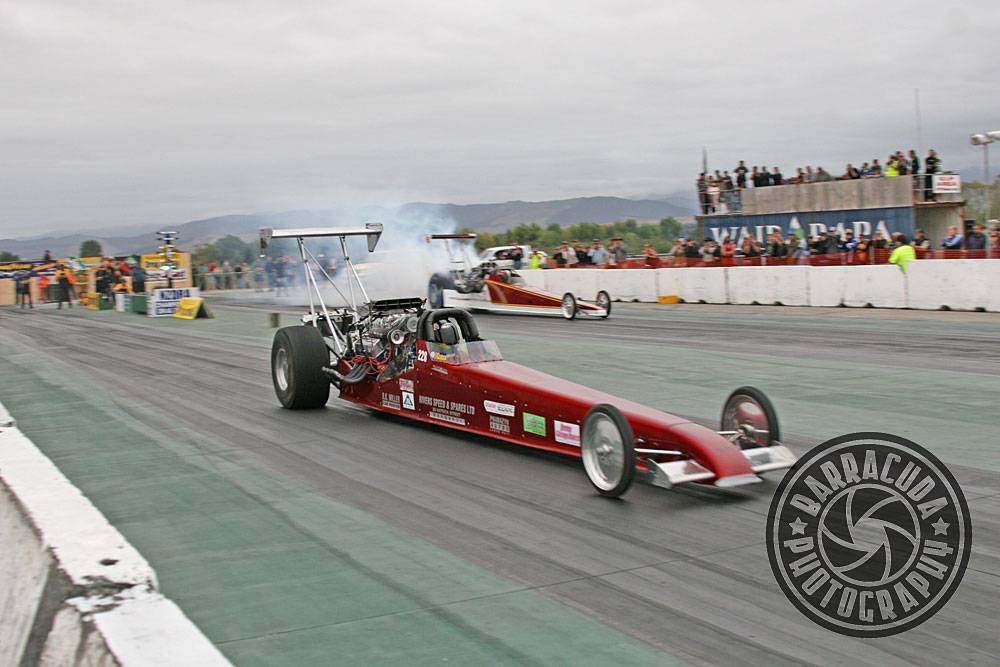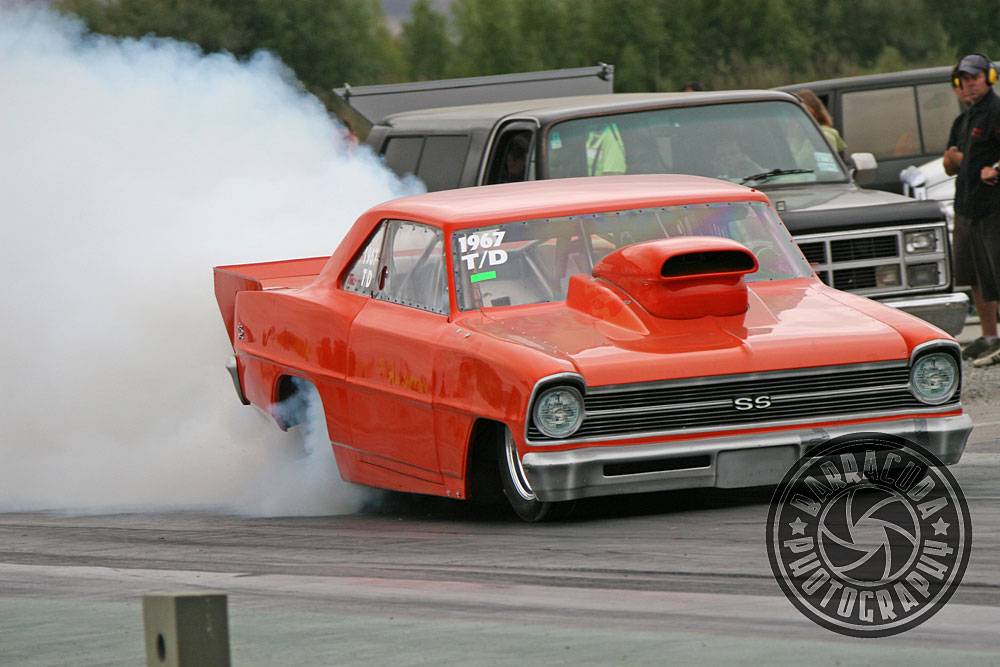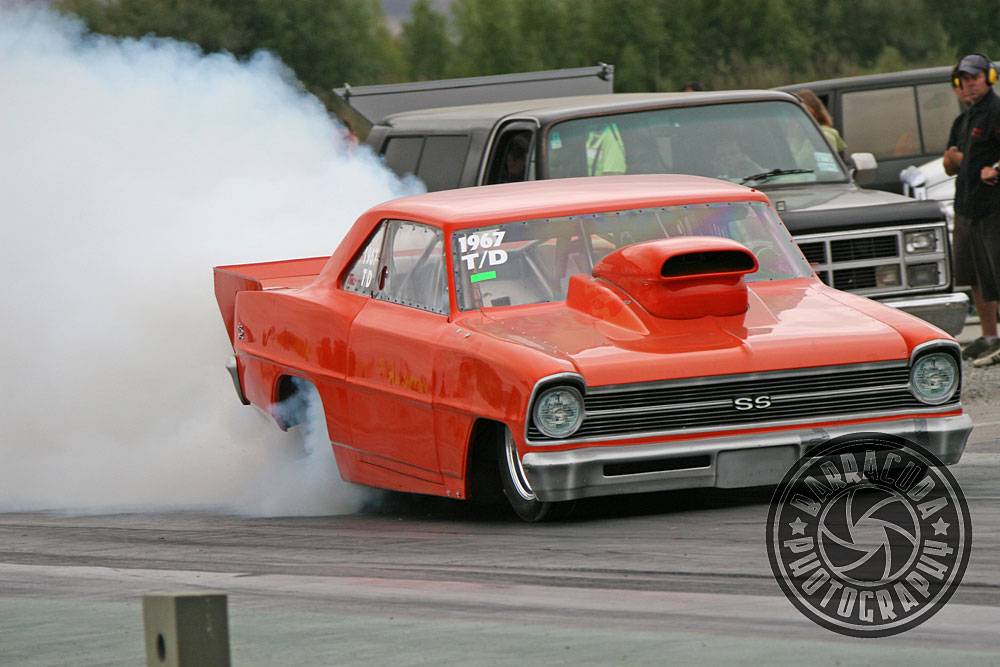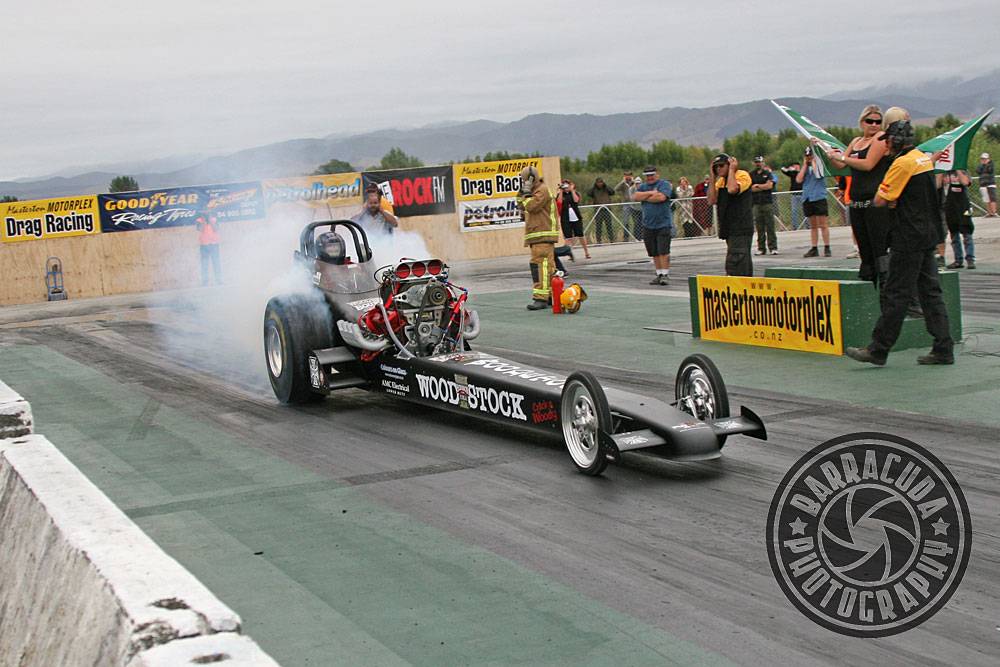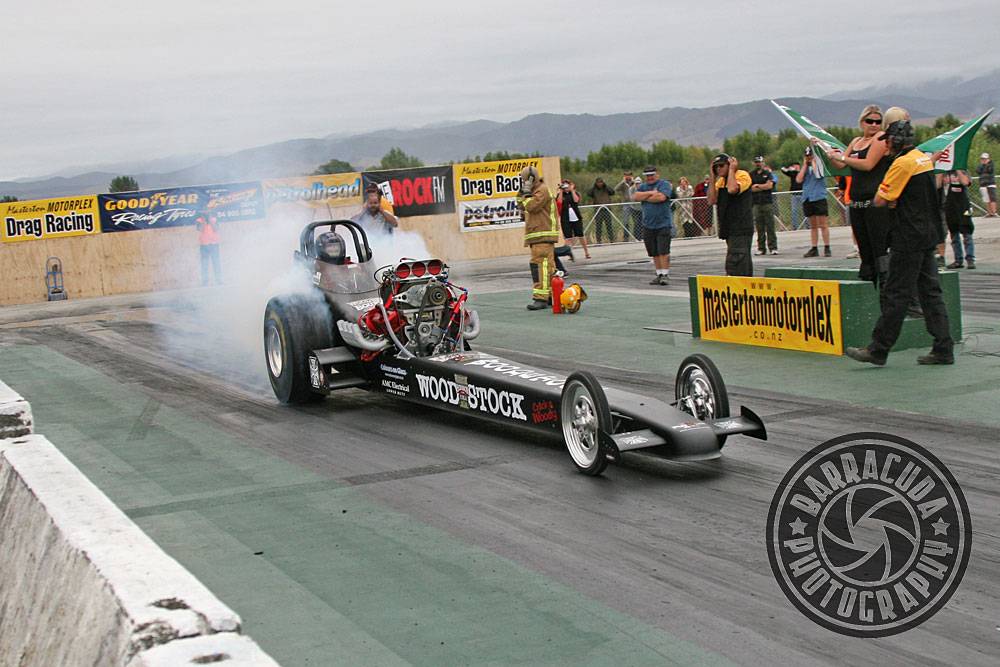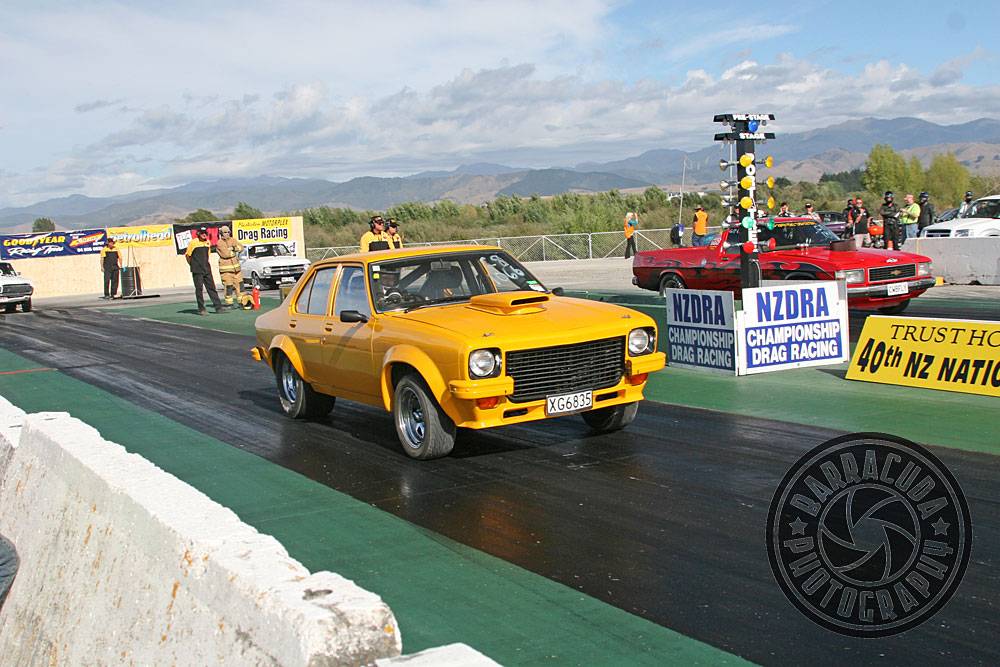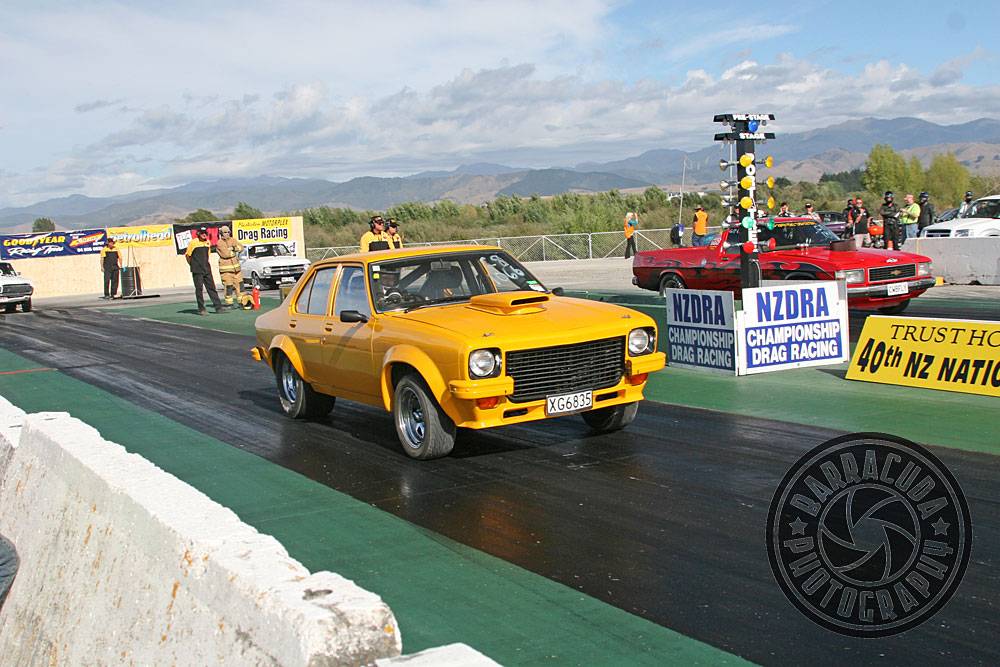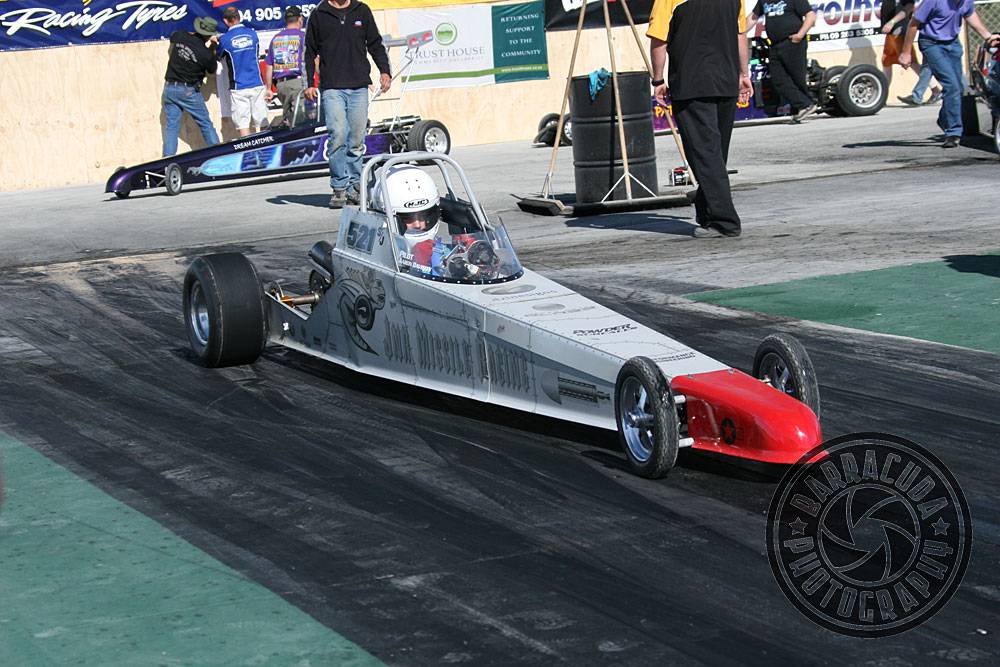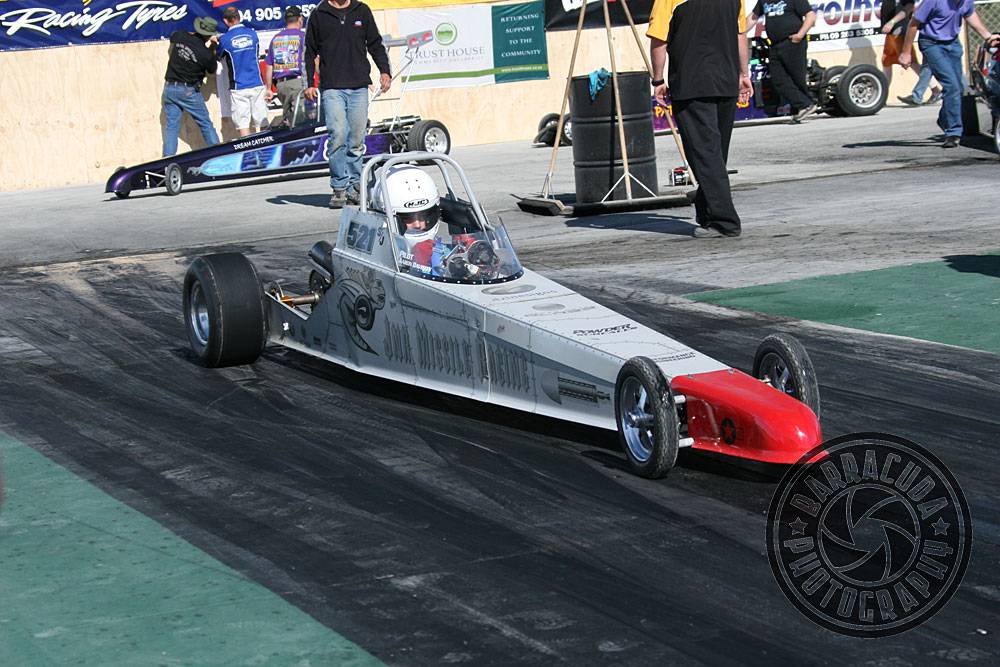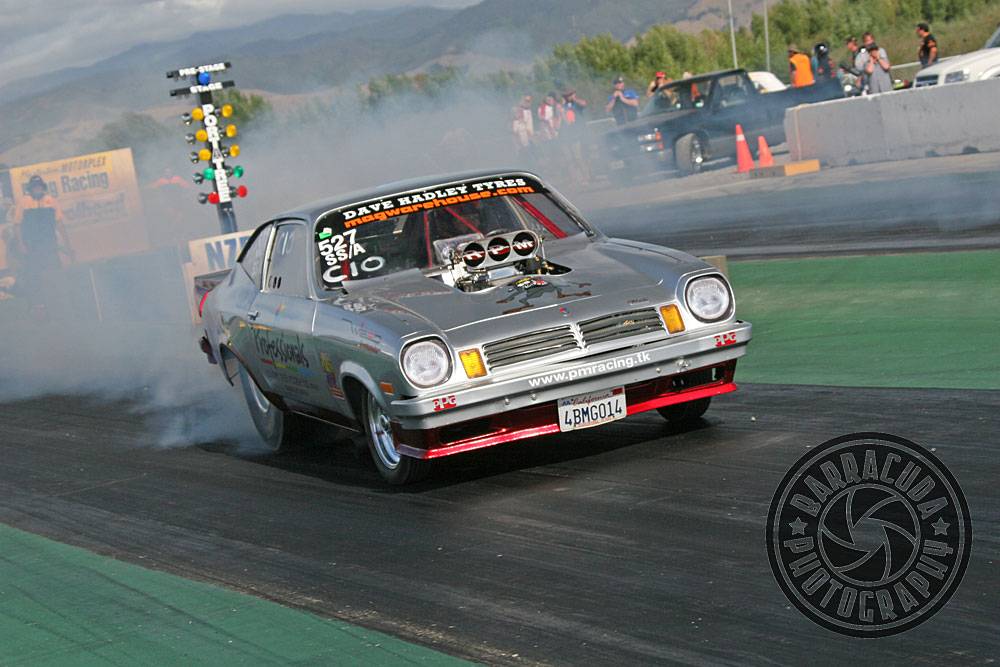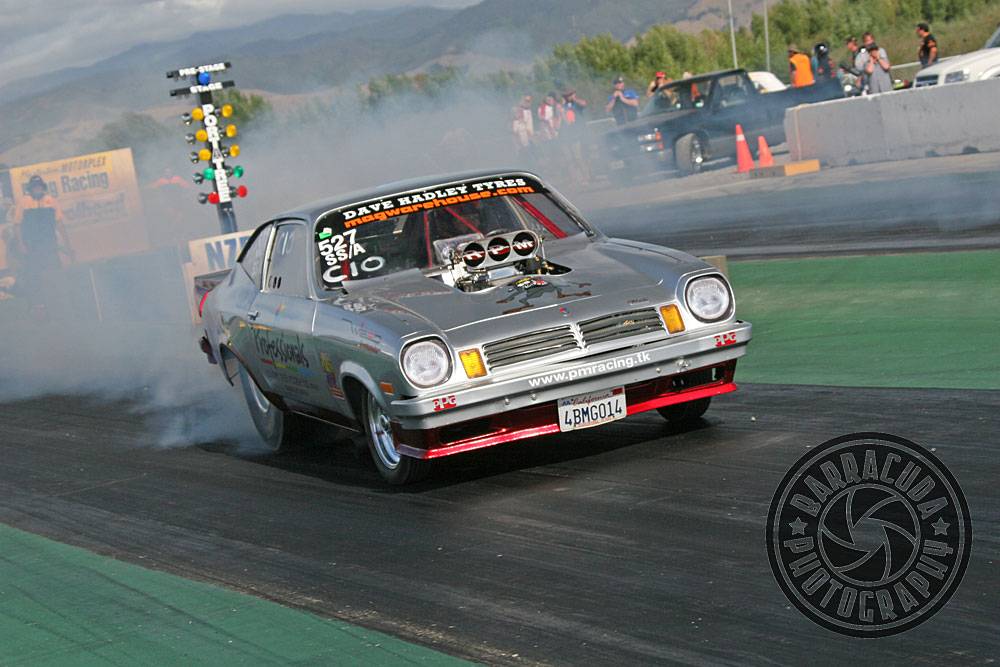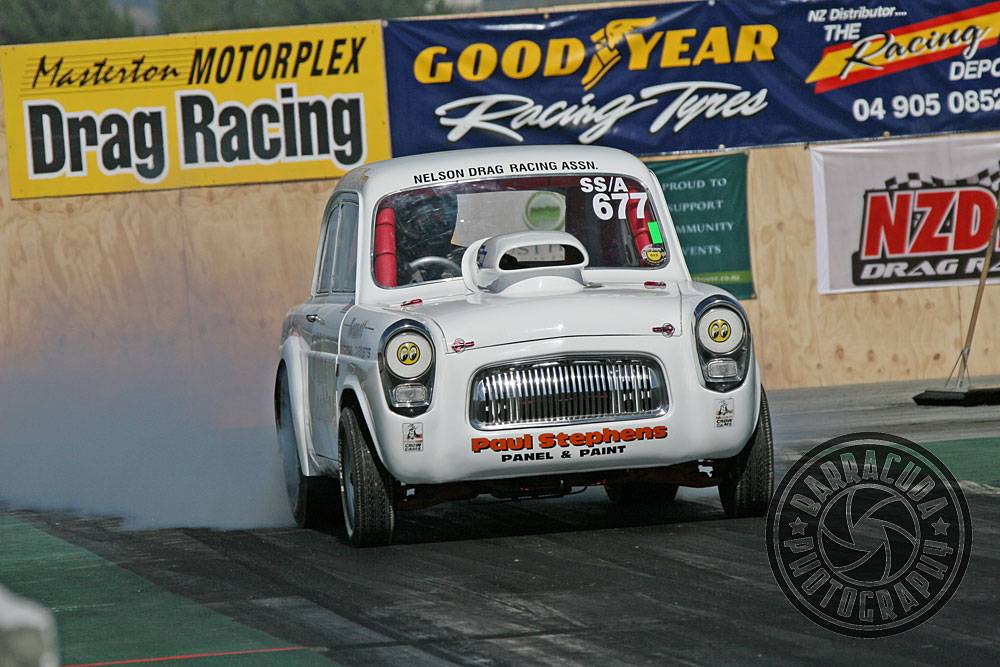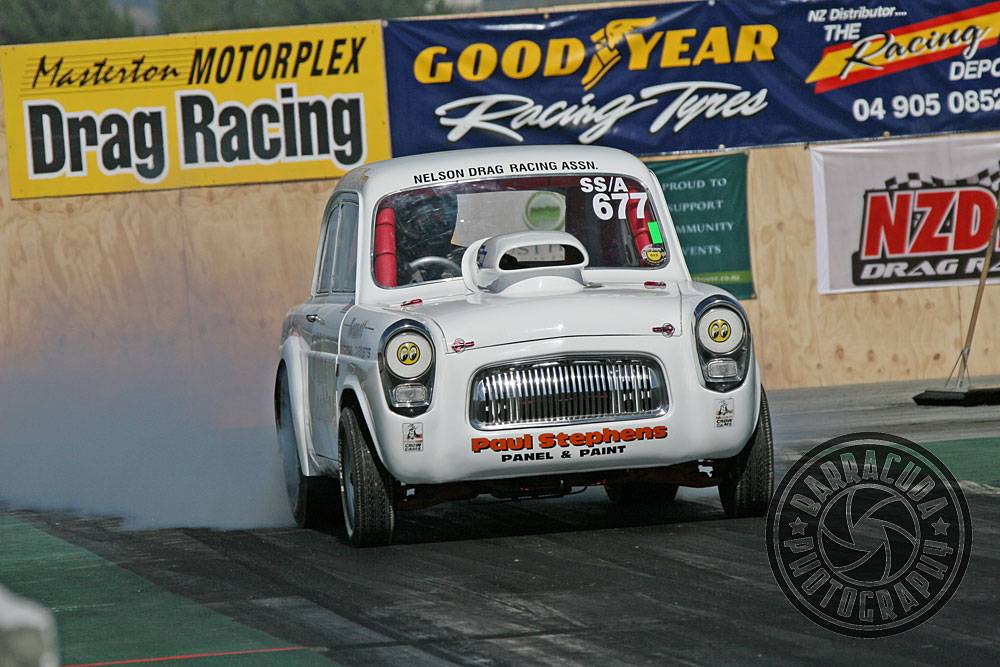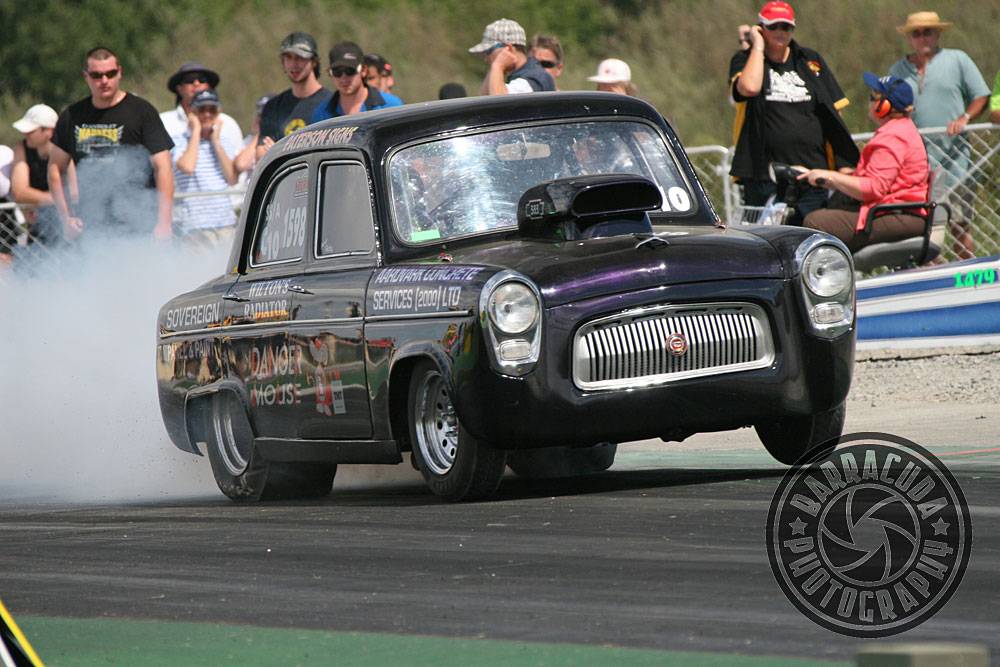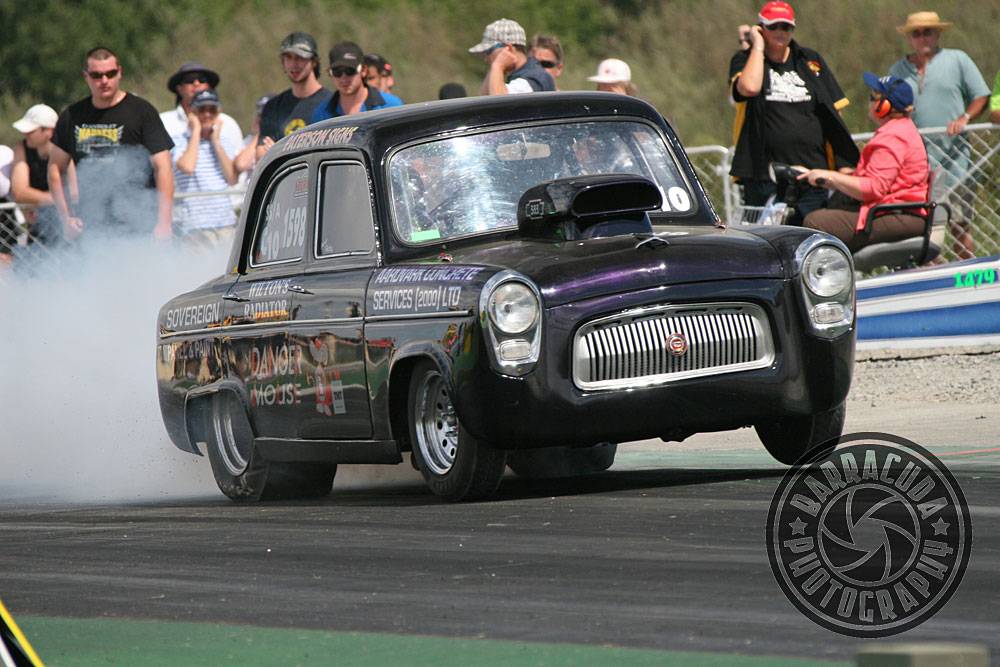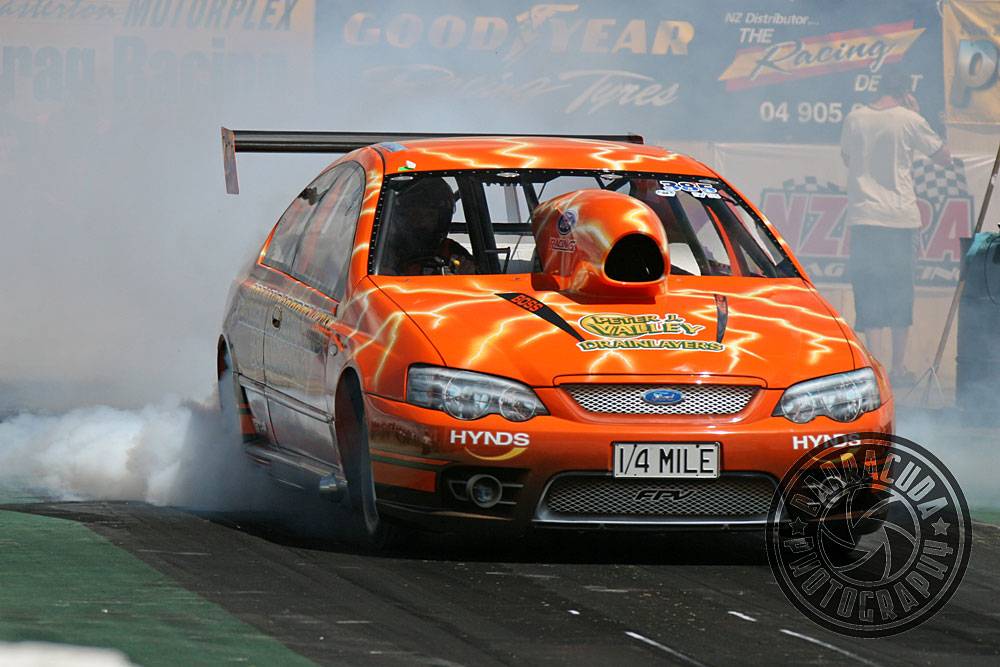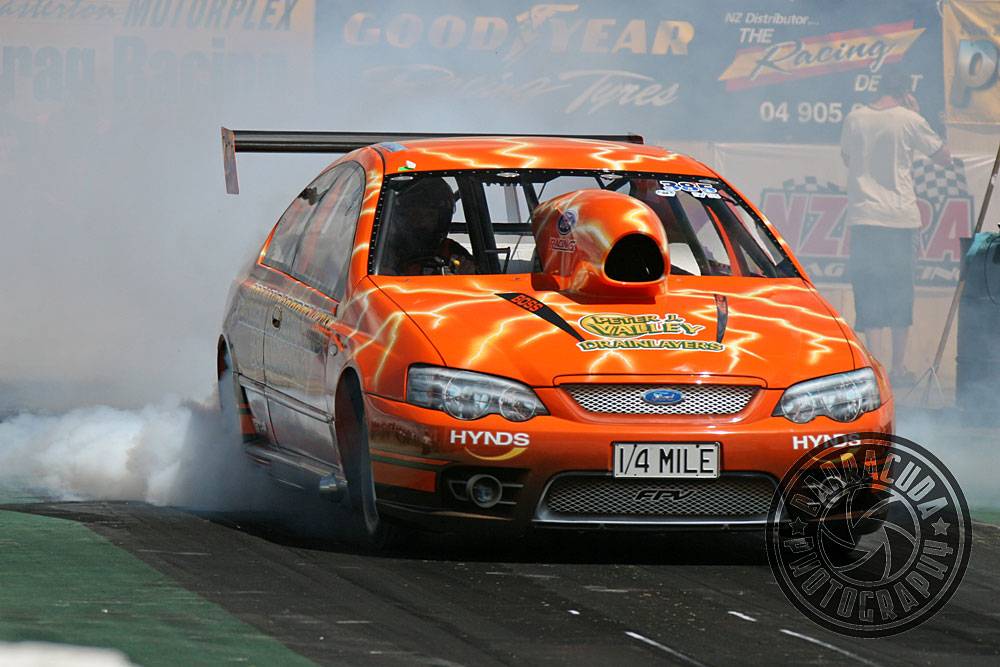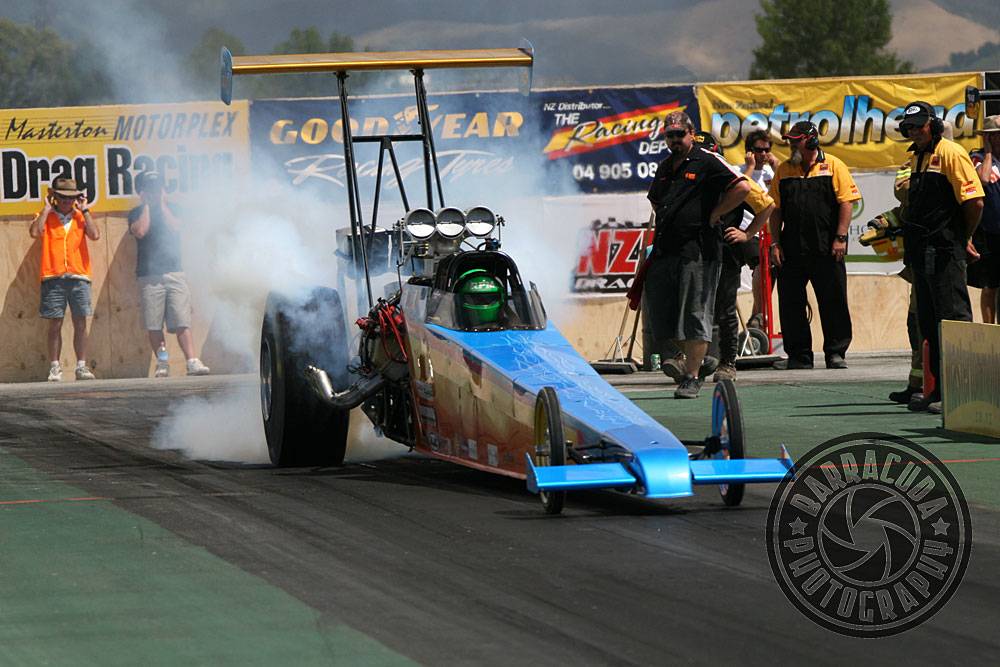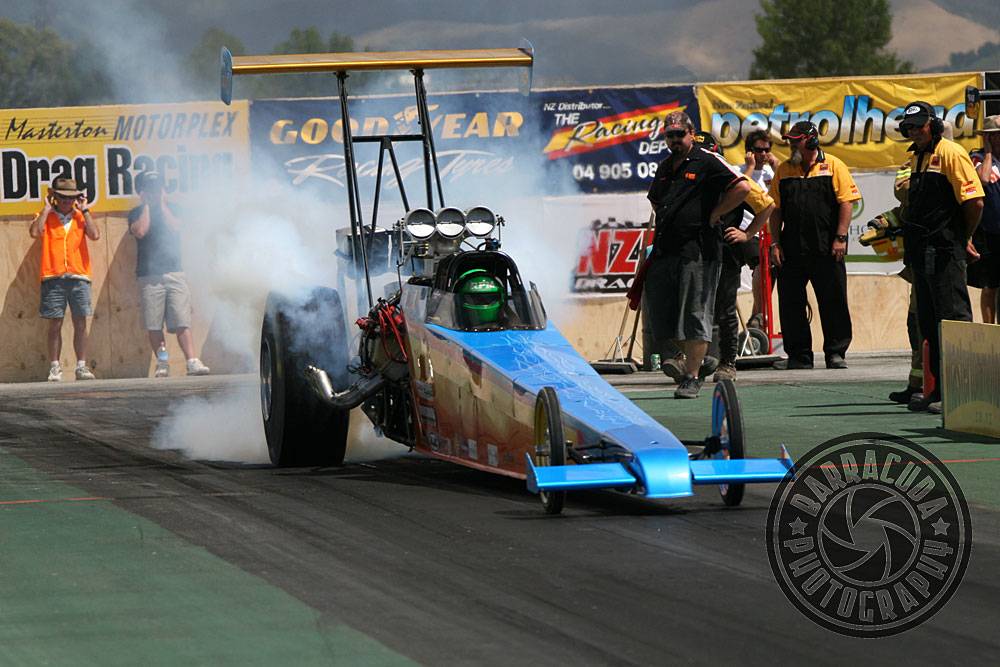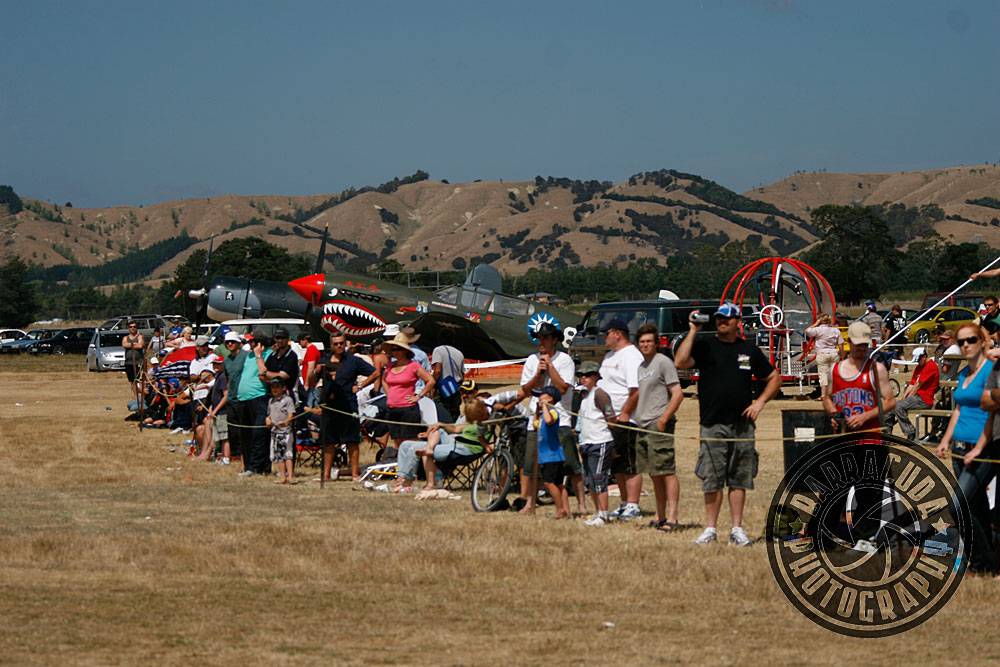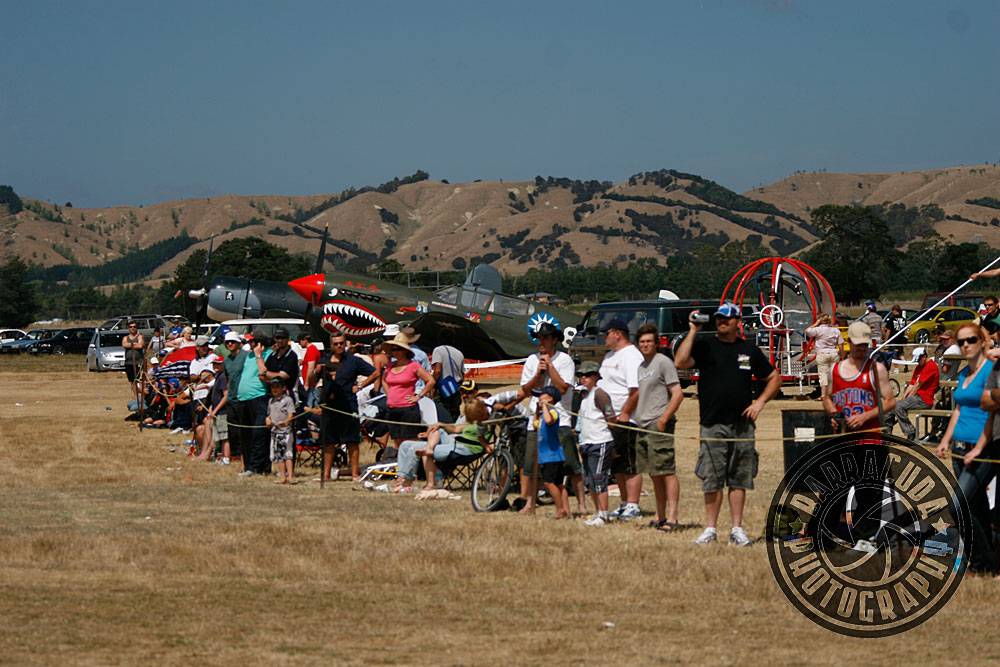 chris-lysaght-masterton-motorplex-gold-card
dragpixs-Brett-Stevens-burnout
dragpixs-Stevens-Bray-pits
dragpixs-Victor-Bray-burnout
barracuda-photography-MG_3052
barracuda-photography-MG_3089
barracuda-photography-MG_3138
barracuda-photography-MG_3152
barracuda-photography-MG_3161
barracuda-photography-MG_3183
barracuda-photography-MG_3260
barracuda-photography-MG_3266
barracuda-photography-MG_3316
barracuda-photography-MG_3322
barracuda-photography-MG_3340
barracuda-photography-MG_3485
barracuda-photography-MG_3490
barracuda-photography-MG_3634
barracuda-photography-MG_3736
barracuda-photography-MG_3750
barracuda-photography-MG_3754
barracuda-photography-MG_3770
barracuda-photography-MG_3774
barracuda-photography-MG_3782
barracuda-photography-MG_3792
barracuda-photography-MG_3826
barracuda-photography-MG_3835
barracuda-photography-MG_3842
barracuda-photography-MG_3867
barracuda-photography-MG_3888
barracuda-photography-MG_3933
barracuda-photography-MG_3934
barracuda-photography-MG_3953
barracuda-photography-MG_3966
barracuda-photography-MG_4003
barracuda-photography-MG_4060
barracuda-photography-MG_4116
barracuda-photography-MG_4118
barracuda-photography-MG_4153
barracuda-photography-MG_4159
barracuda-photography-MG_4160
barracuda-photography-MG_4191
barracuda-photography-MG_4219
barracuda-photography-MG_4274
barracuda-photography-MG_4349
barracuda-photography-MG_4454
barracuda-photography-MG_4531
barracuda-photography-MG_4744















































Part 3: MASTERTON MOTORPLEX NEW TRACK – THE GRAND PLAN REALISED

From 2005 Bob Wilton, backed by his board, slowly but surely pushed towards securing a piece of council-owned land adjacent to the Aerodrome, which was for many years the home to a large motocross track. This location had many advantages, however one of the biggest draw-cards for the prospect of a new home for a drag strip was that the site was already zoned for motorsport activities, as part of the airport precinct, which meant that no additional resource consents were required. (For those of you reading this from outside New Zealand, the red-tape and number of 'hoops' to be jumped through to get planning permission for such a venue would quickly put an end to almost all attempts at getting something like this off the ground, unless there were significant financial backers and probably a legal team to go into battle with any would-be objectors, who somehow seem able to derail so many worthy projects just because the 'squeaky wheel' inevitably gets the oil). Even without the hurdles of a resource consent to deal with, the it wasn't all plain-sailing, and despite the many road-blocks that did crop up along the way, Bob and his team kept their focus on achieving the final outcome – creating a world-class turn-key drag strip. Eventually after plenty of battles, on the 18th of January 2014 the dream became a reality, and a test & tune meeting was held for the first time on the new dragstrip.   After the successful shakedown meeting in January, on the 16th of February 2014 the drag strip was officially opened by the Chair of the Trusthouse Community Trust XX (RIP)  and the immediate past Mayor of Masterton Bob Francis, both have been long term supporters of Masterton Motorplex. As has been the case from the start, Masterton Motorplex is an ever-improving and ever-evolving organisation, living within their means. That means that whilst the infrastructure may be viewed by some as being far from complete, it's functional, fit-for-purpose, and in time, the venue will continue to get better and better.
A huge number of individuals, companies and community organisations provided donations of money, time, equipment, and materials to get the facility up and running. Masterton Motorplex wish to thank each and every one of you.
The images below show various scenes from the opening meeting. Thanks to Justin Hansen (Barracuda Photography). If you have any photographs you'd like added, please contact us.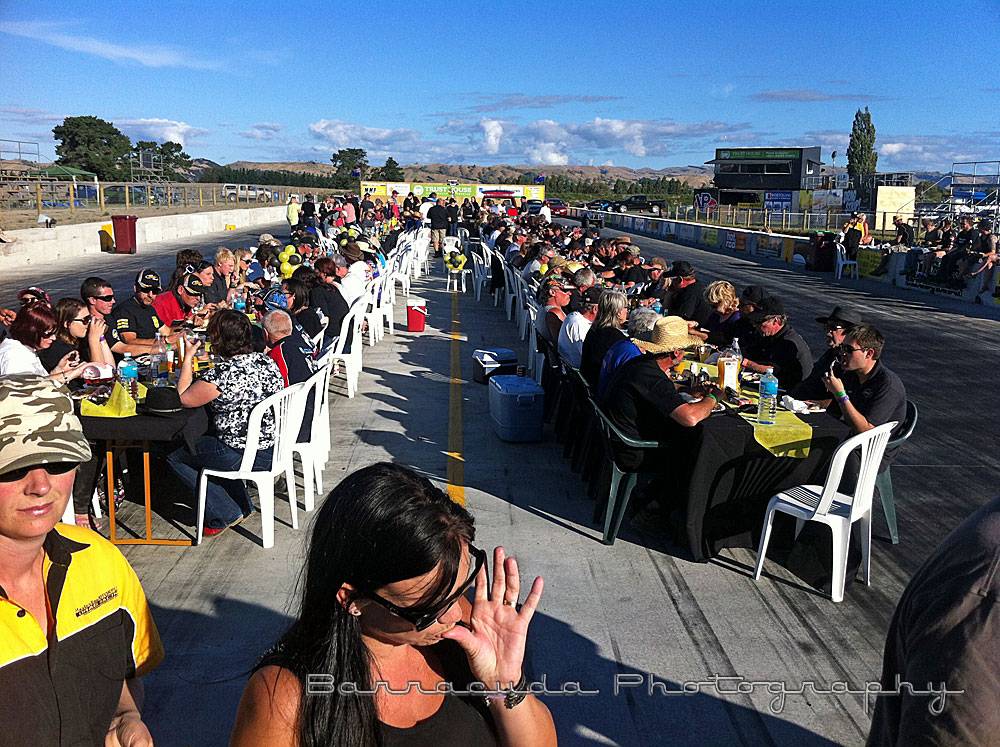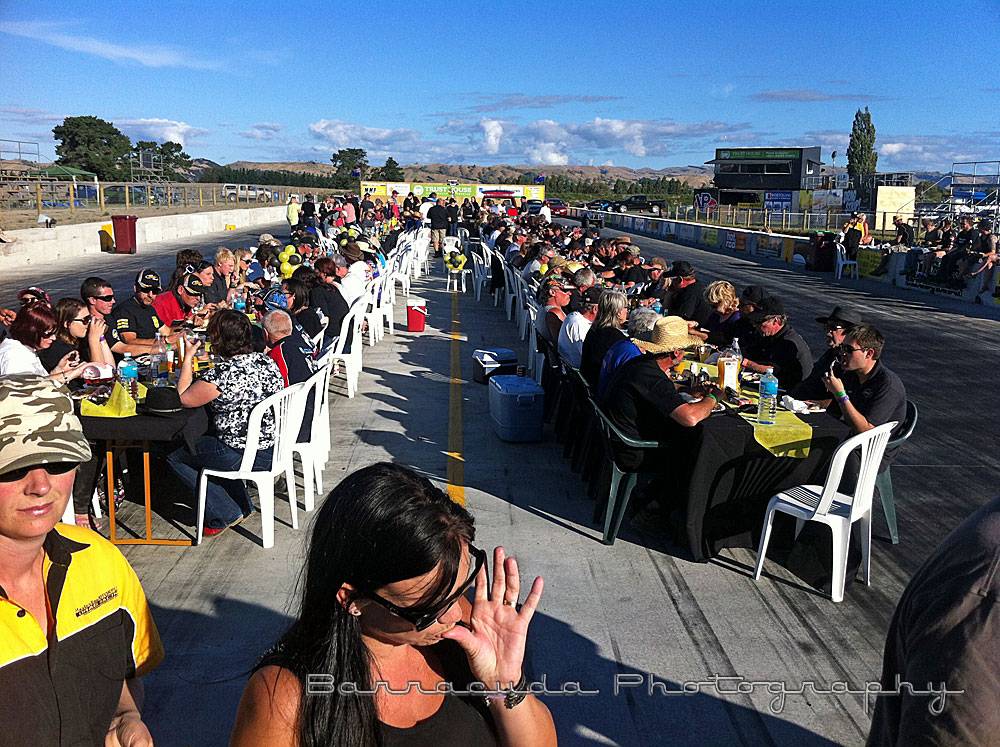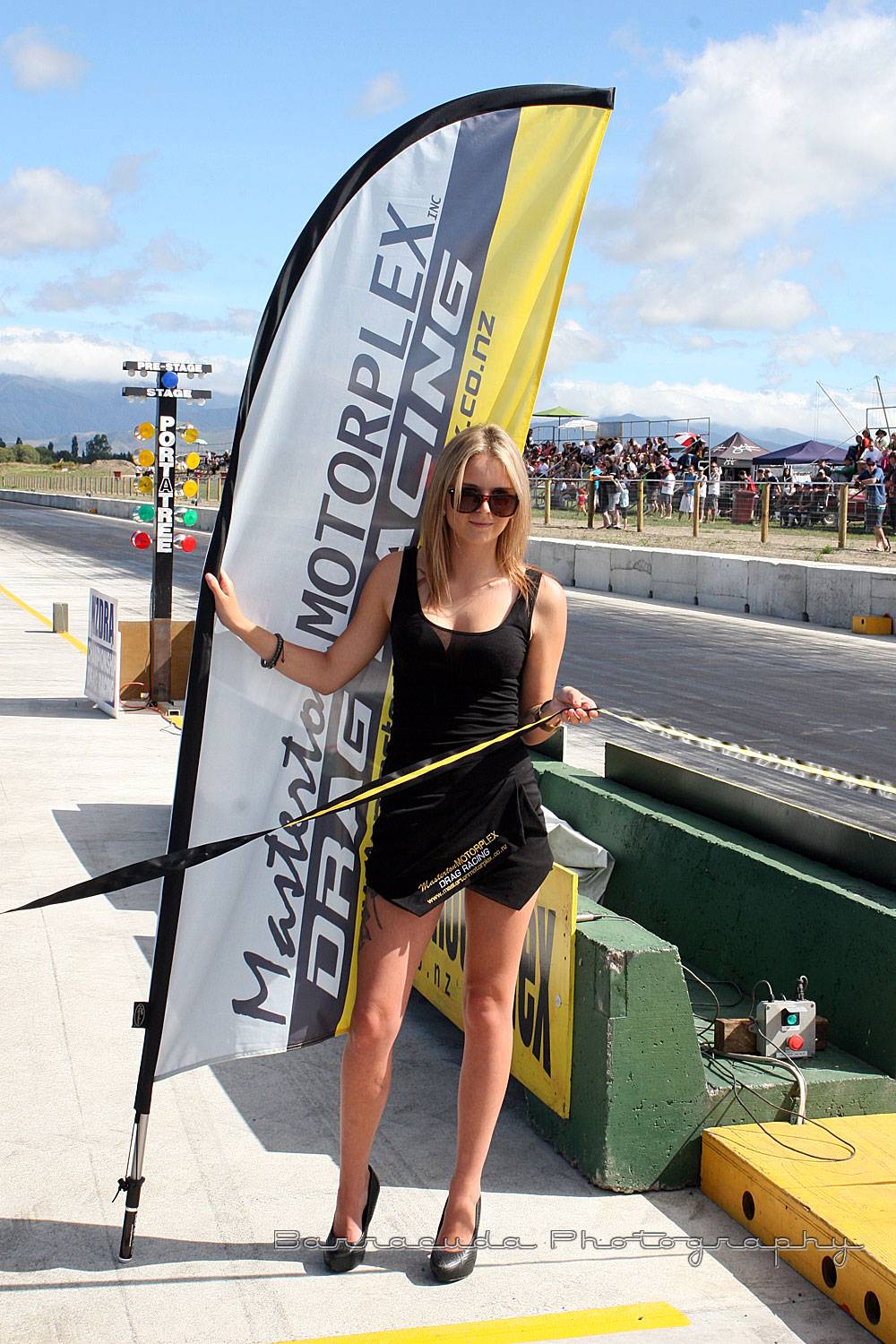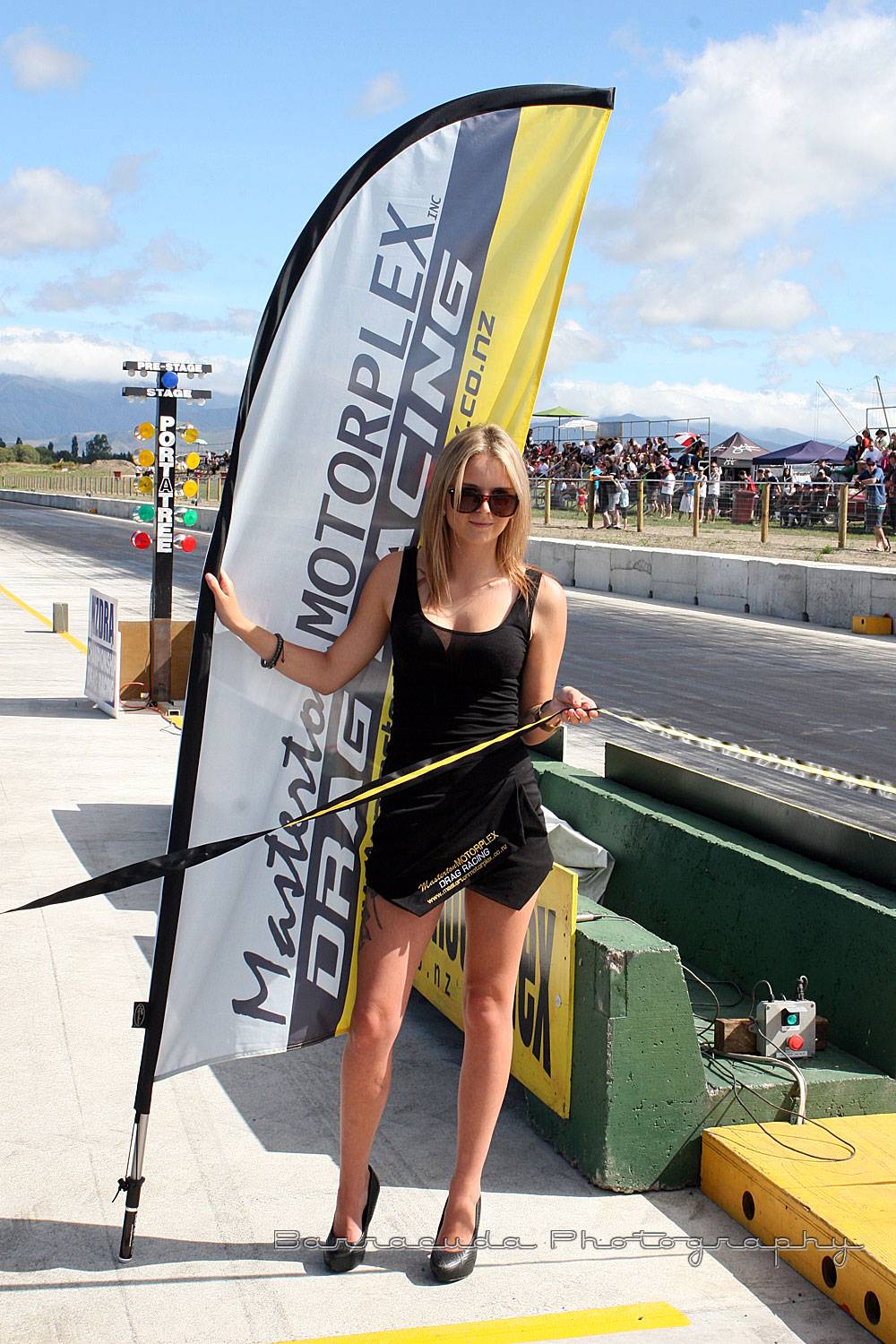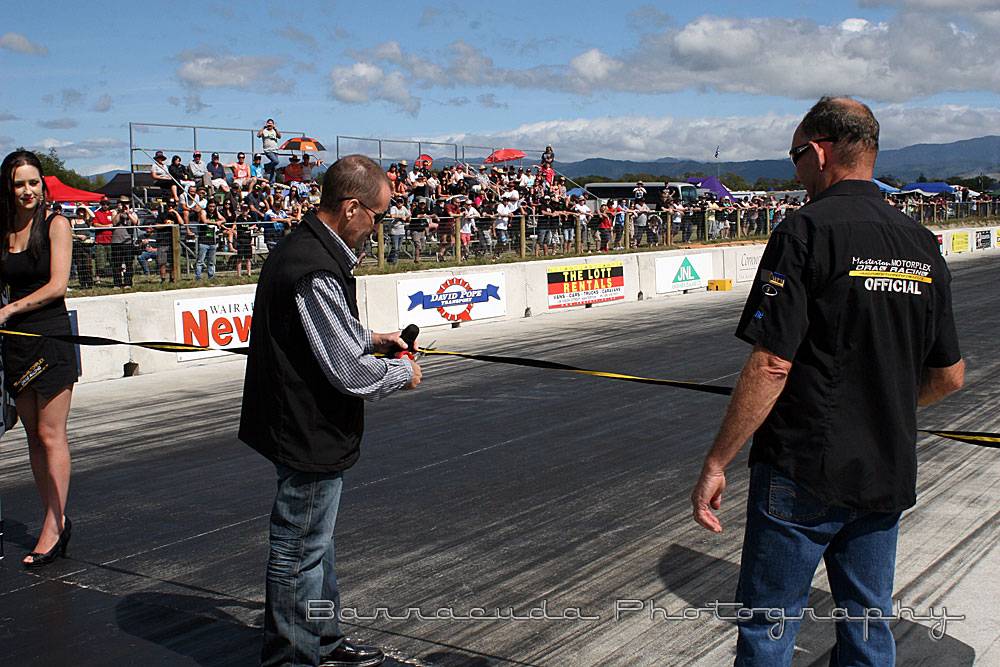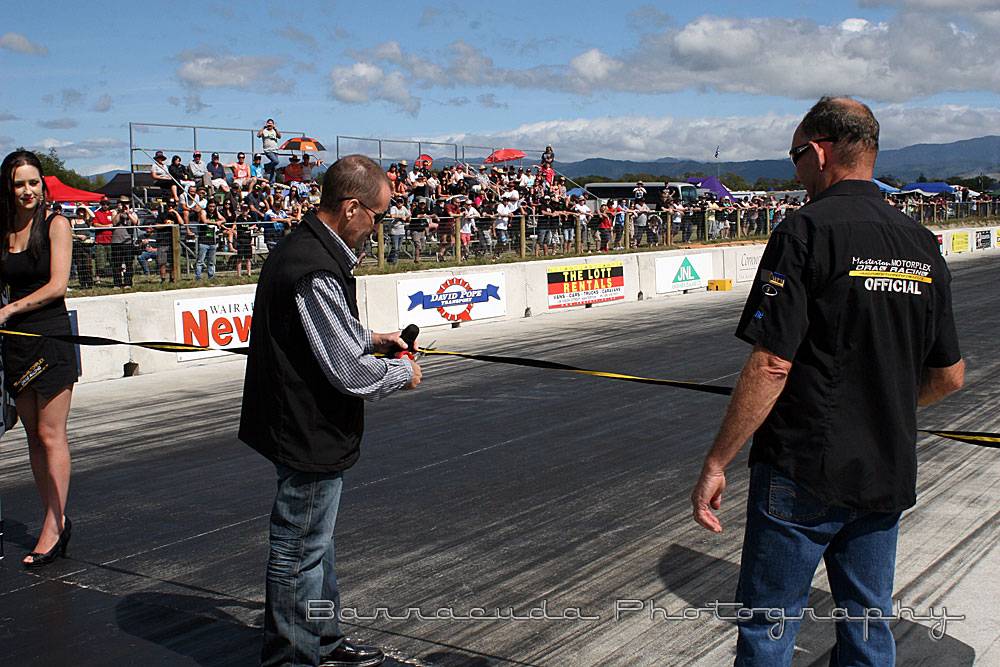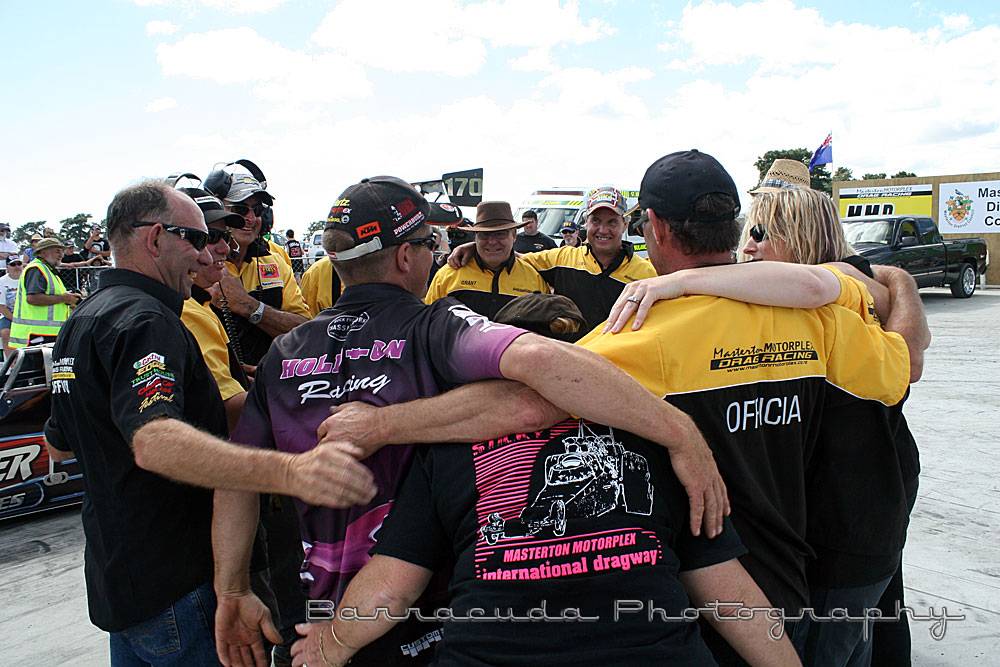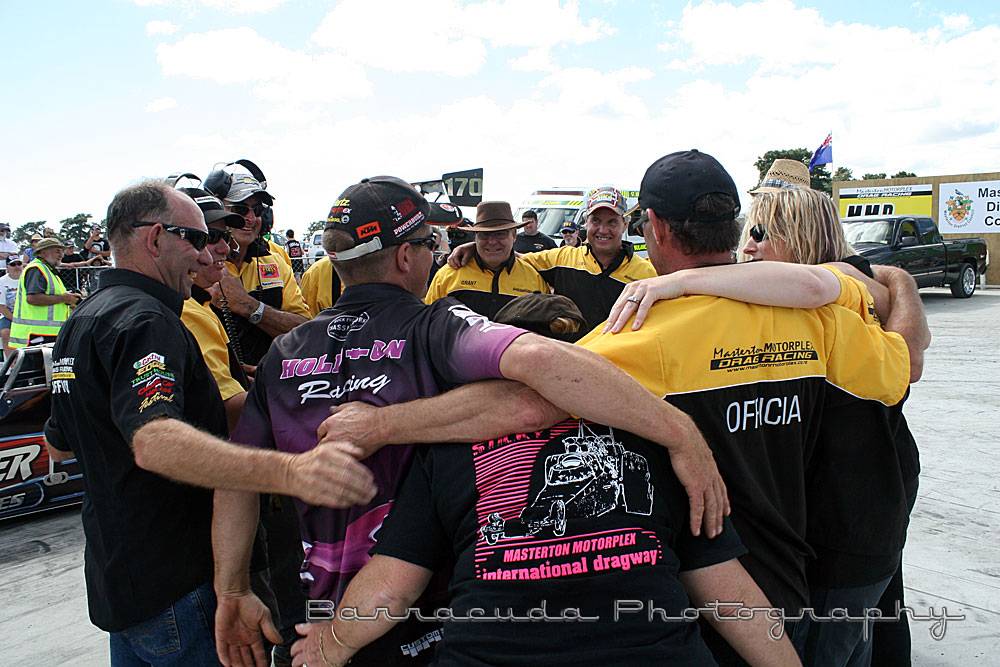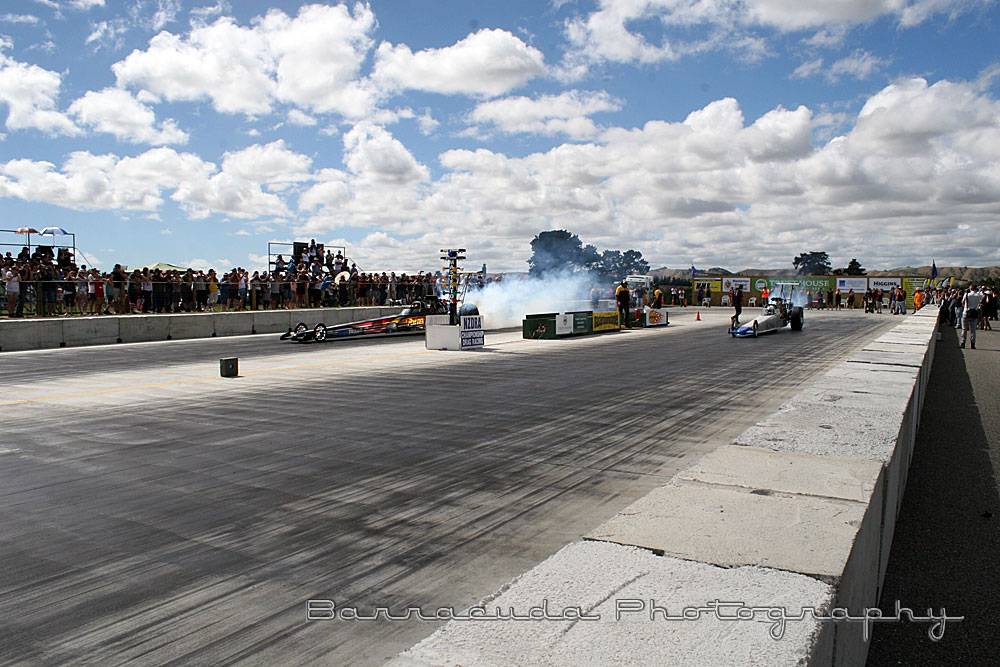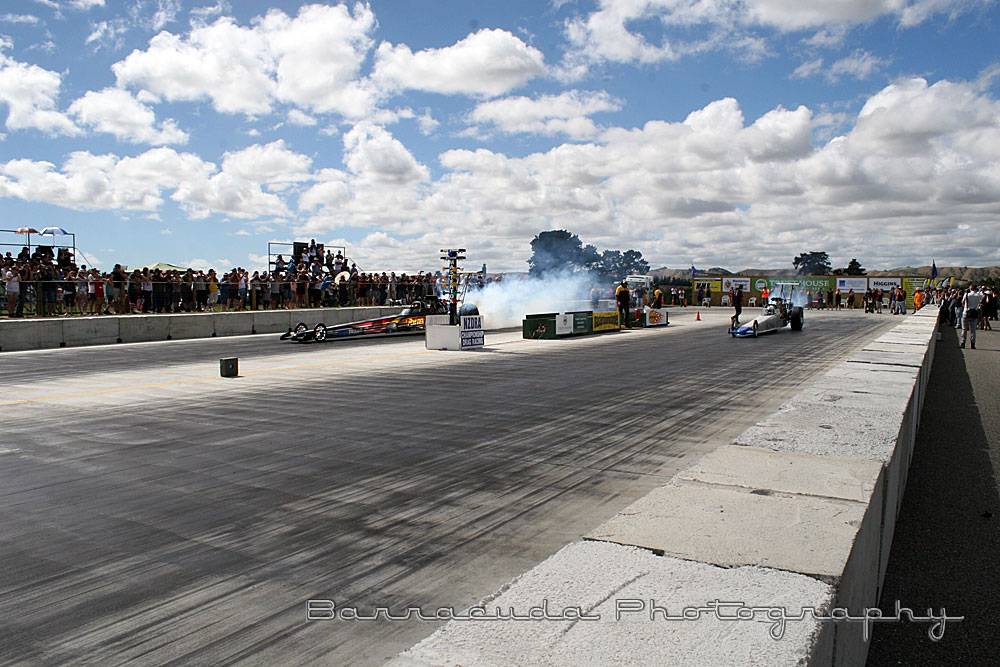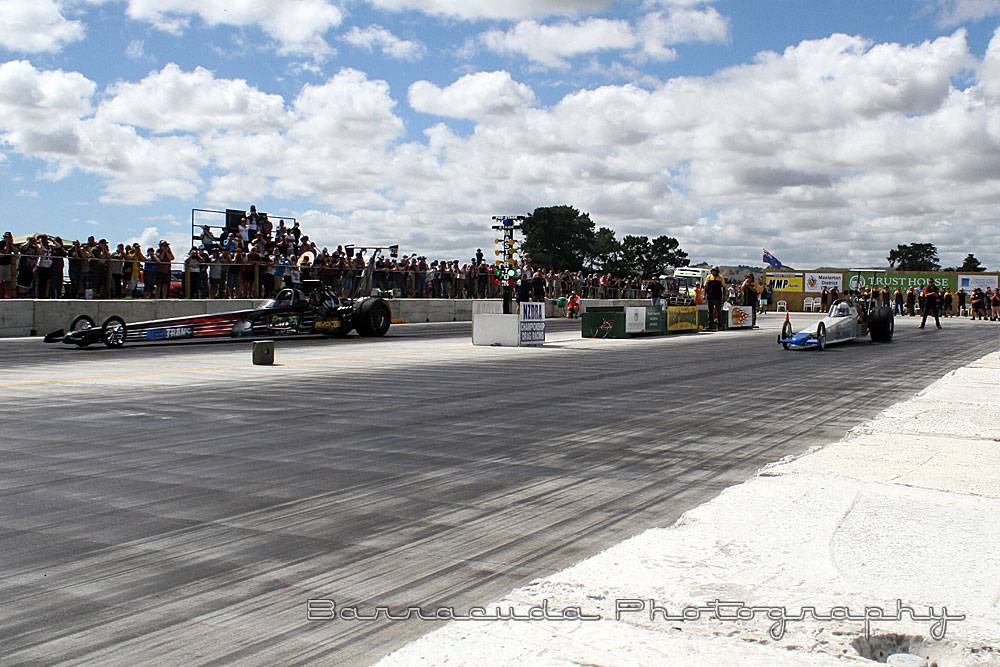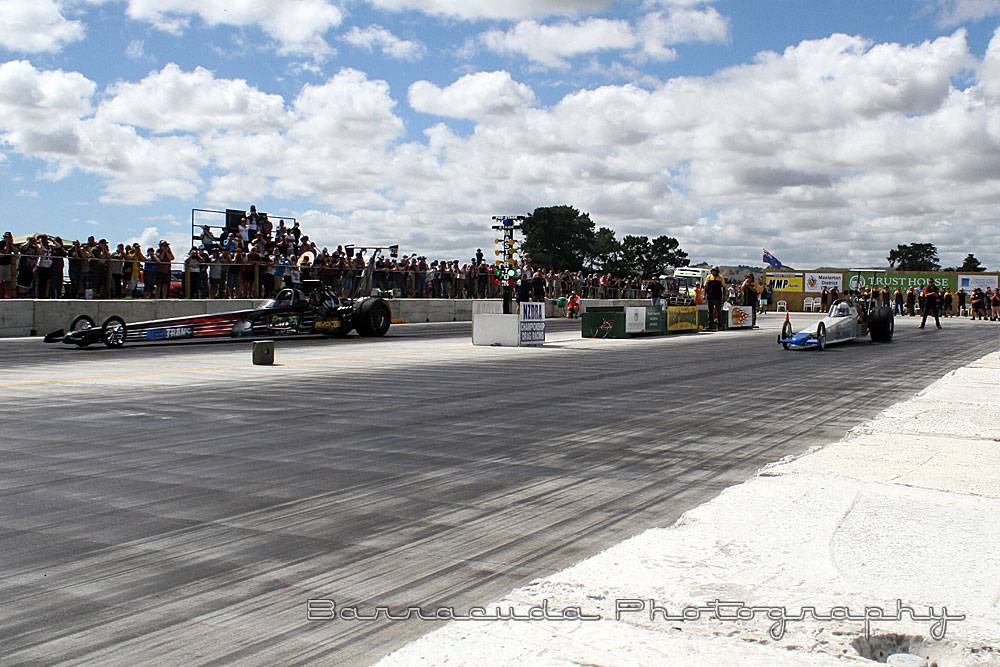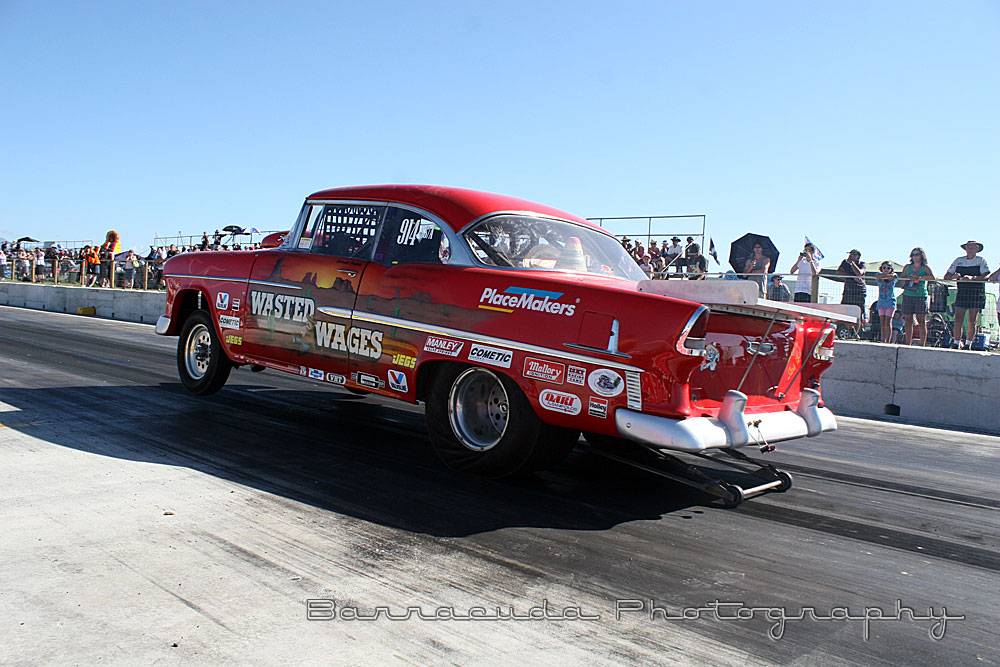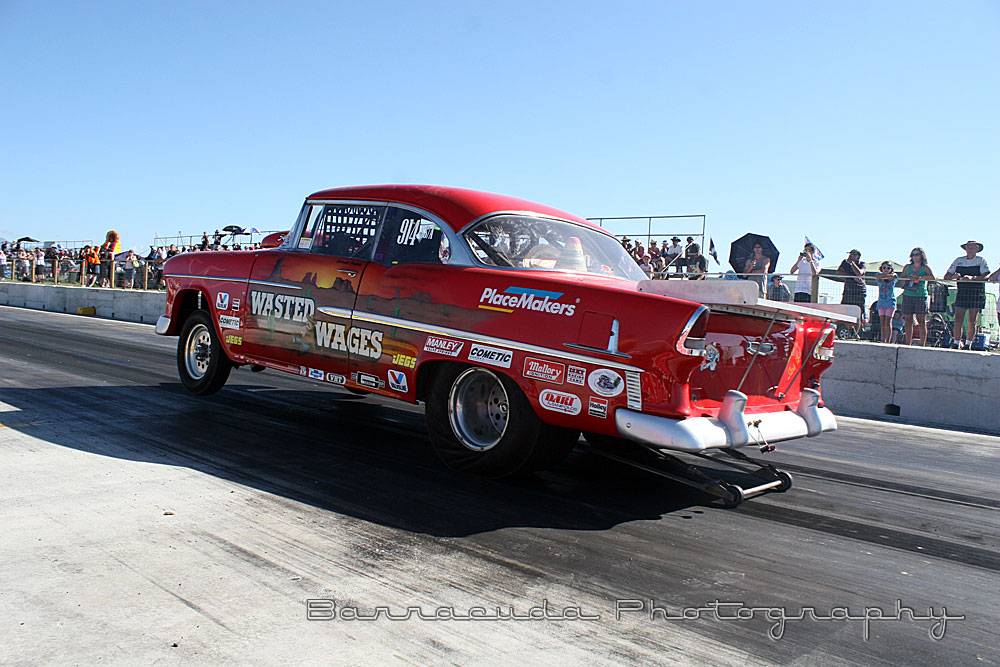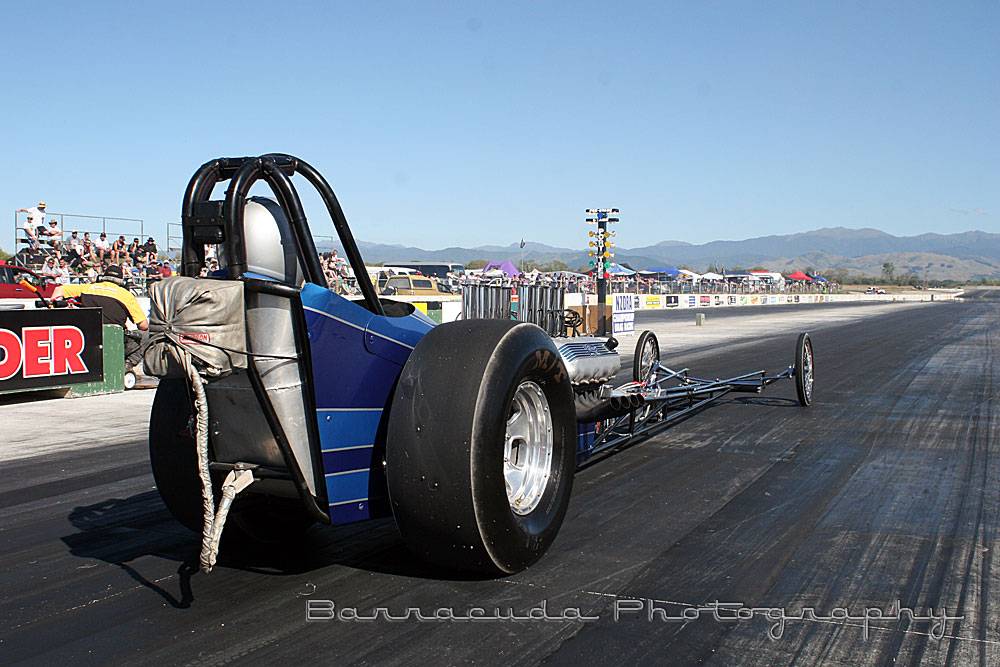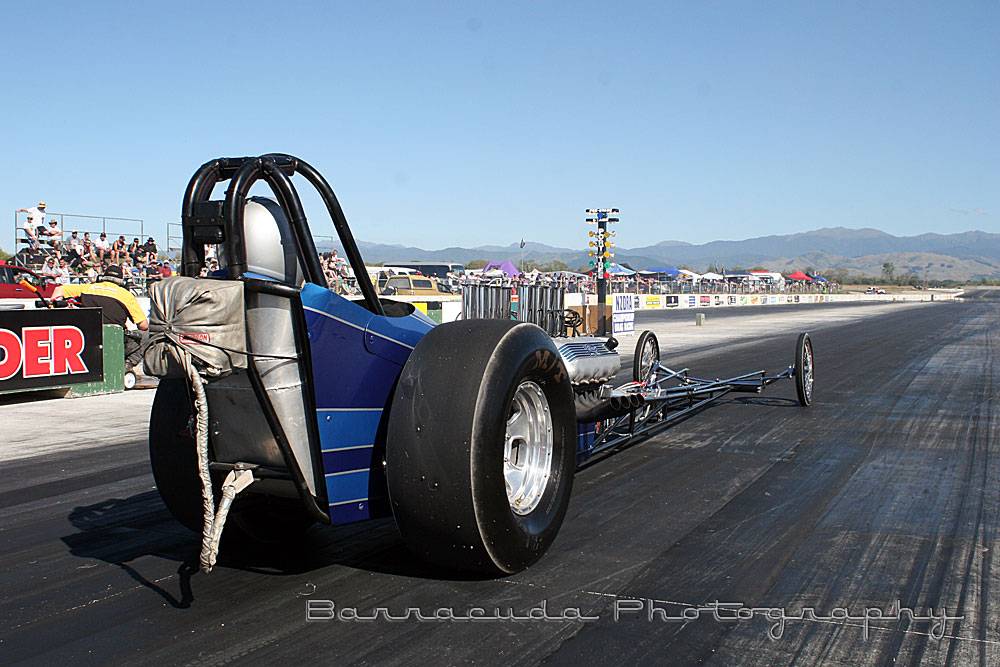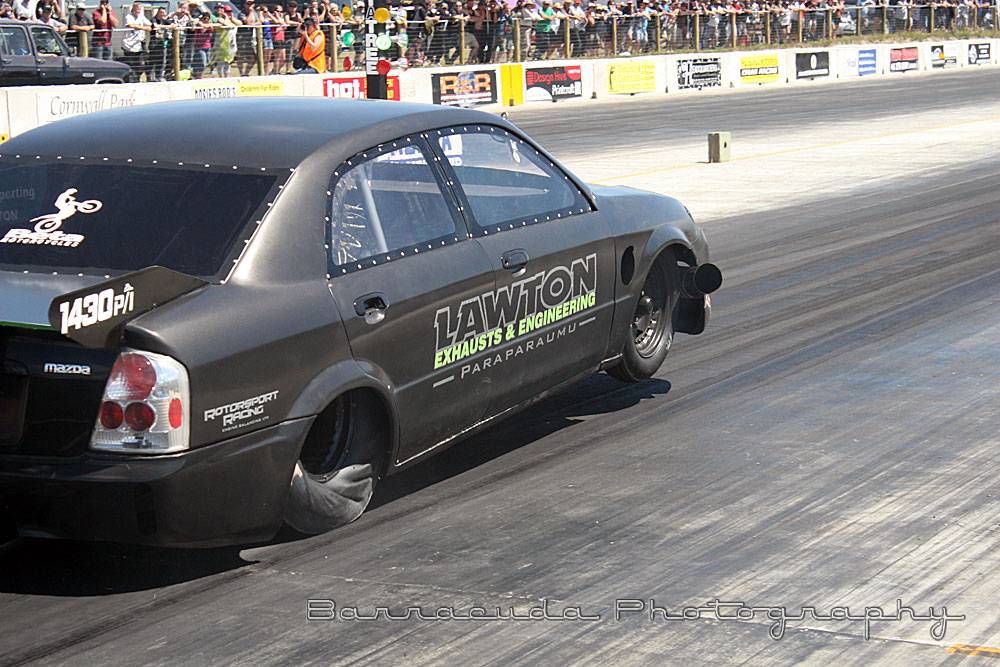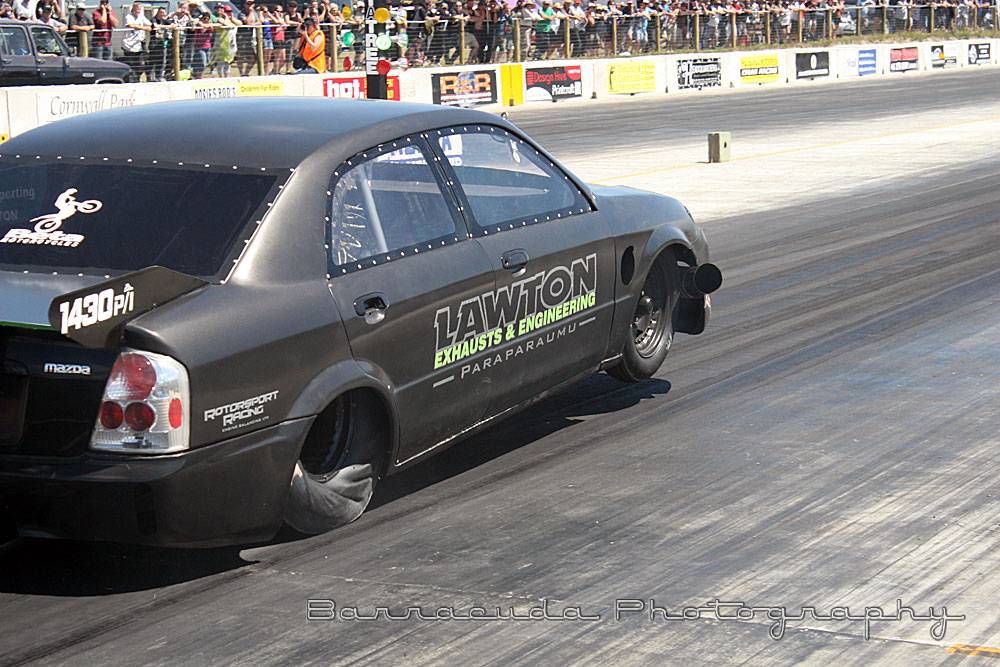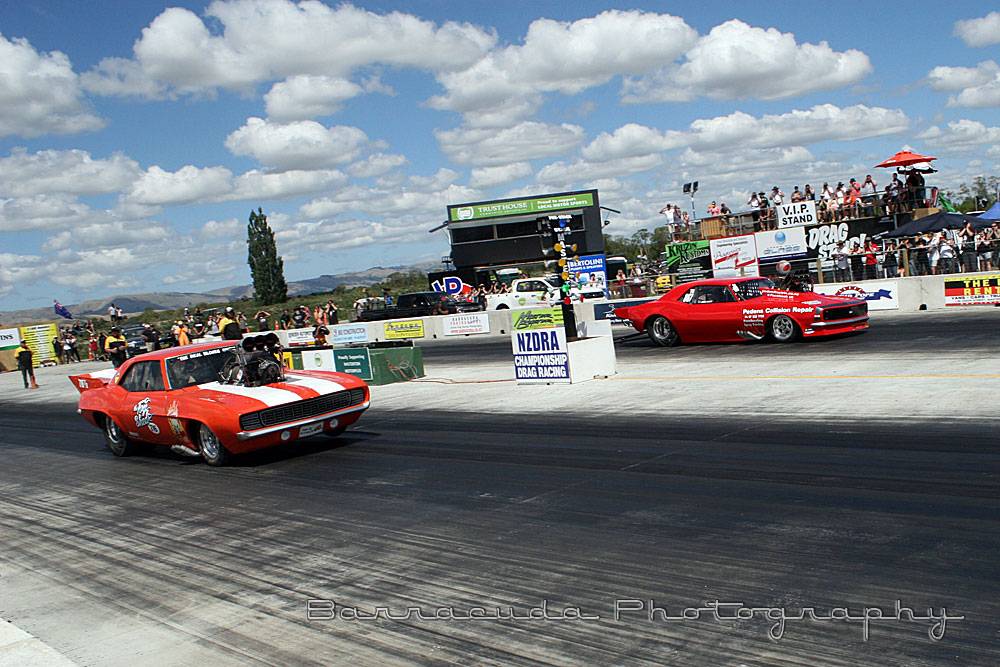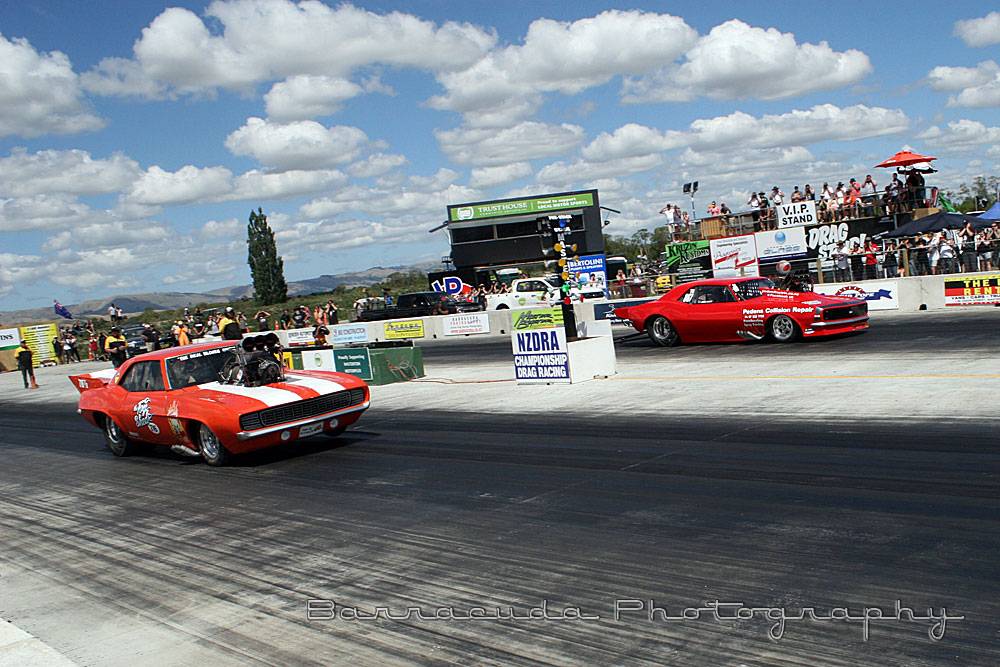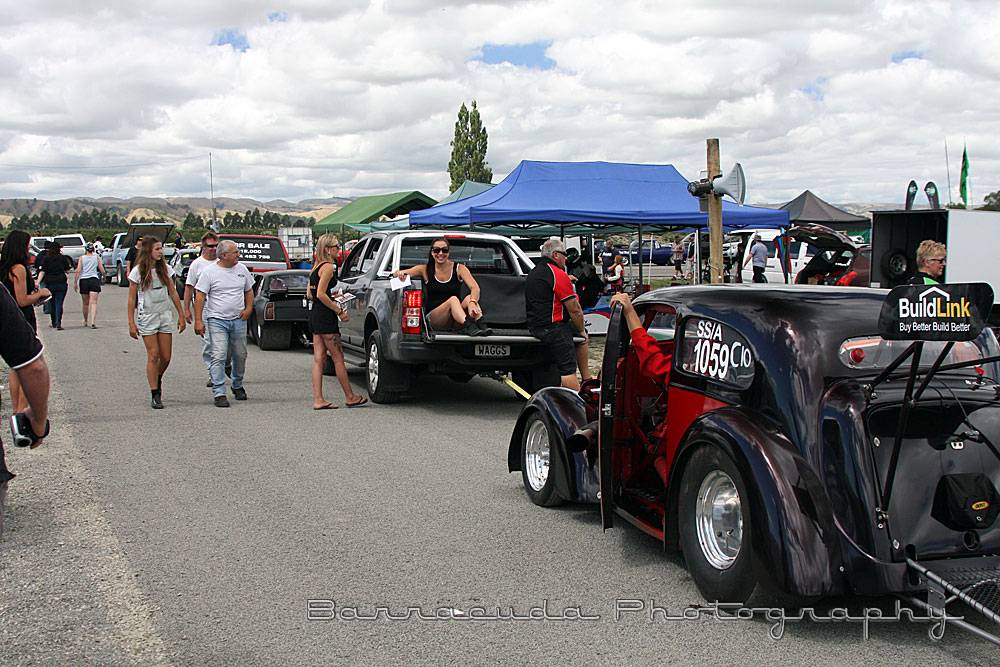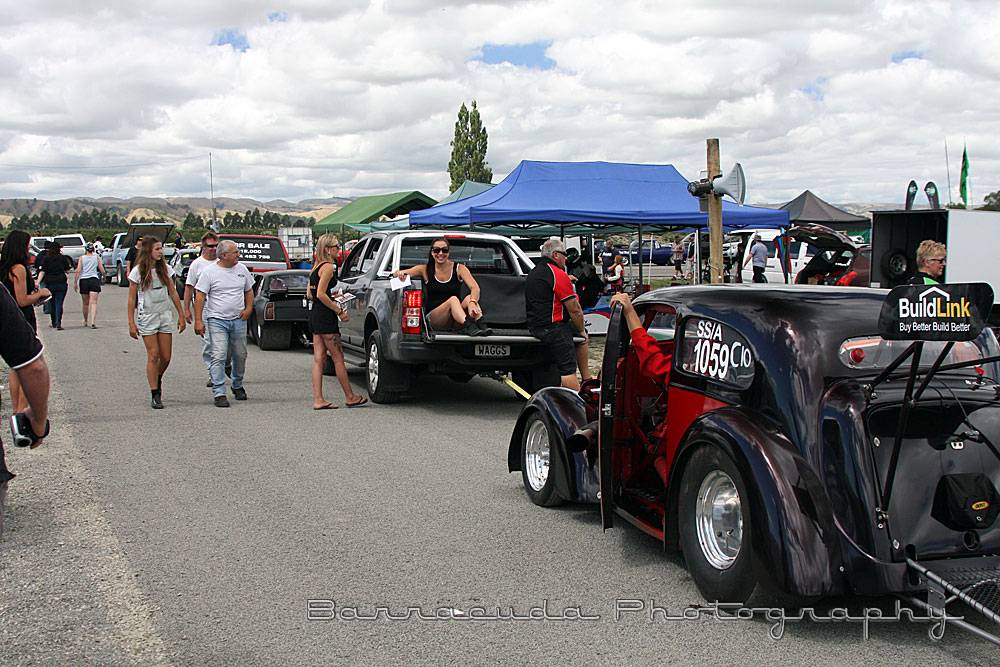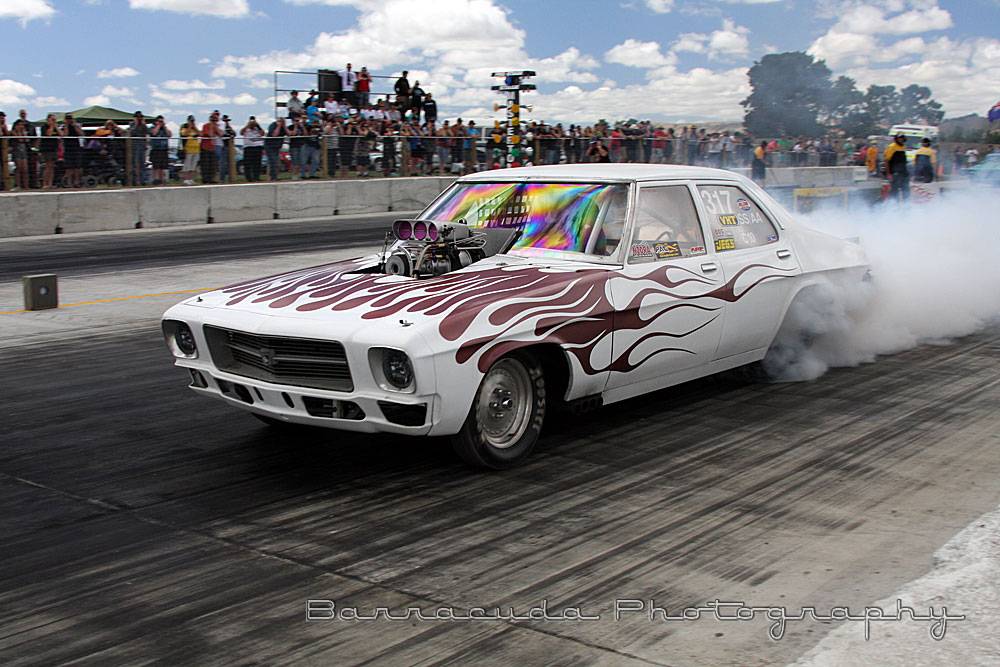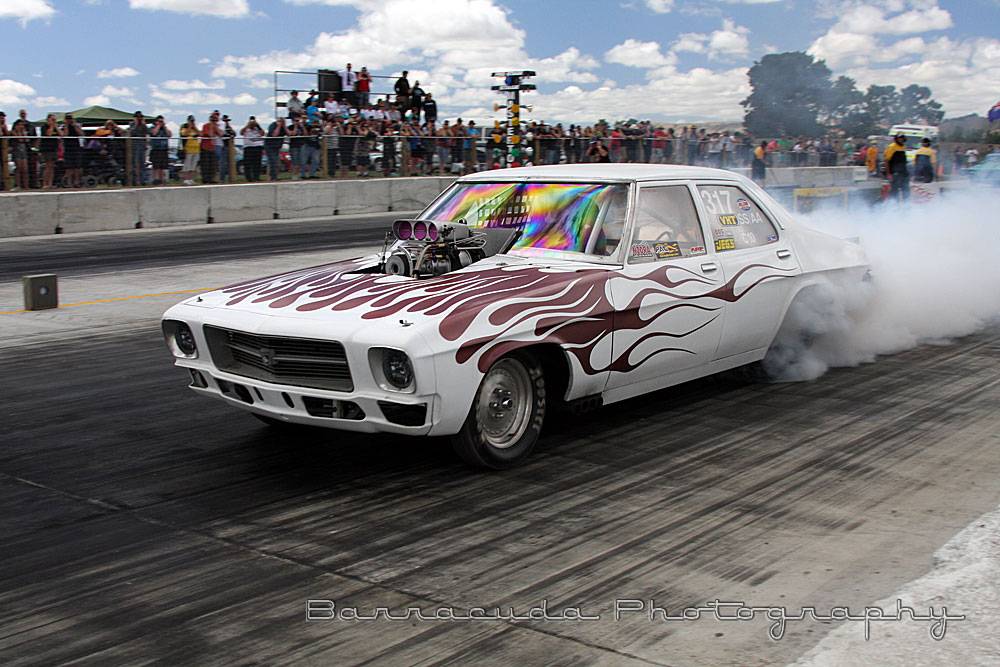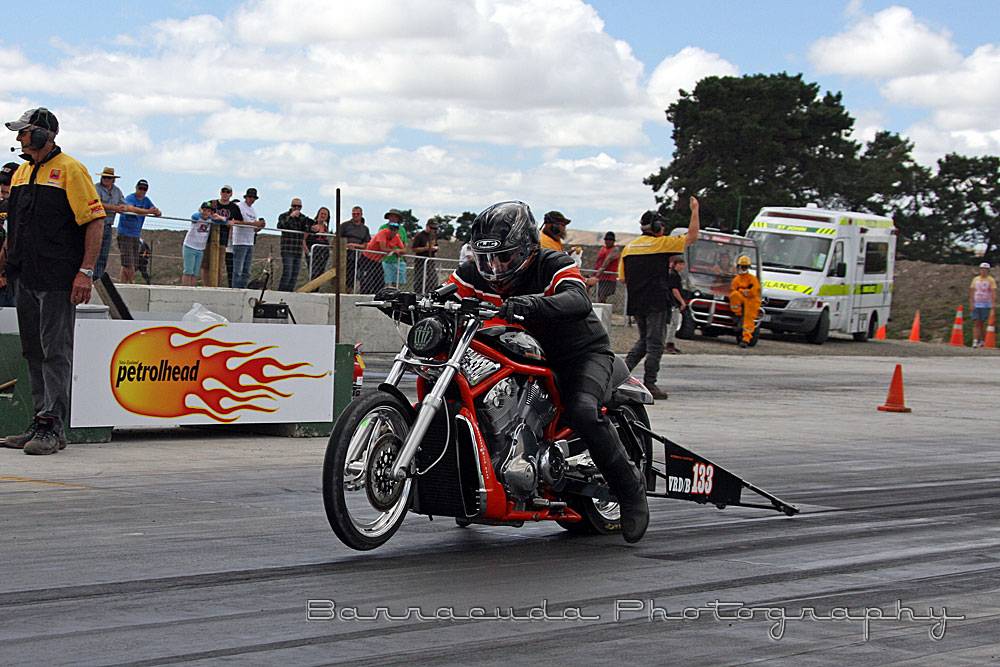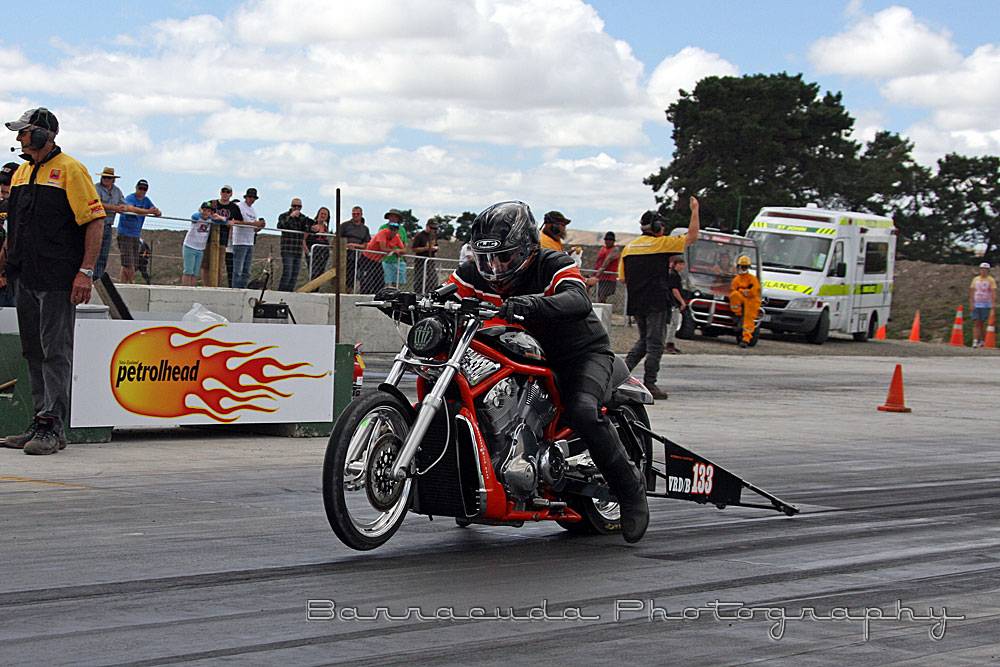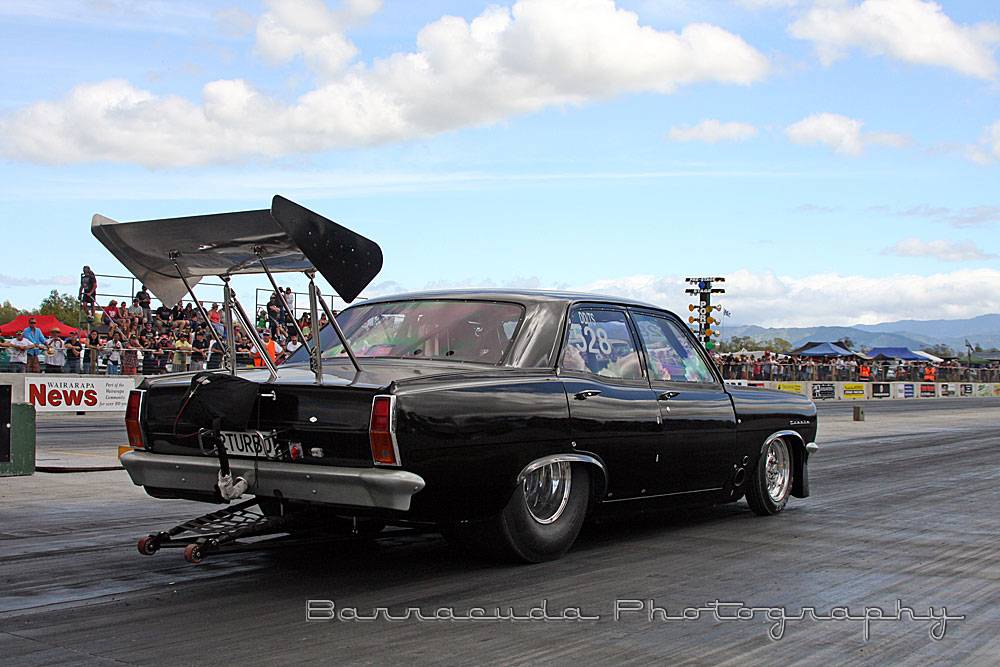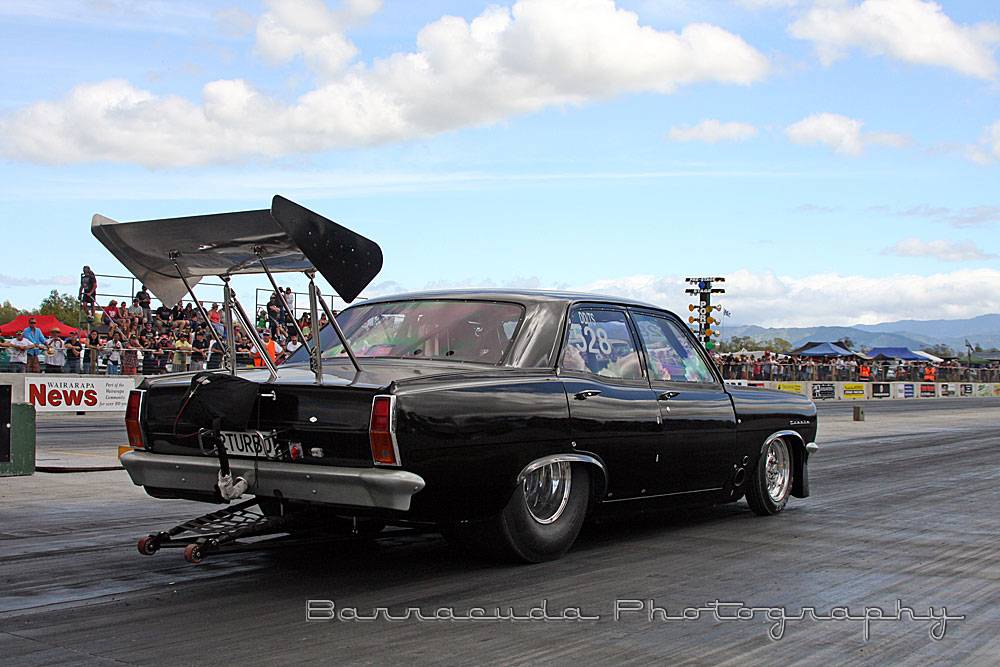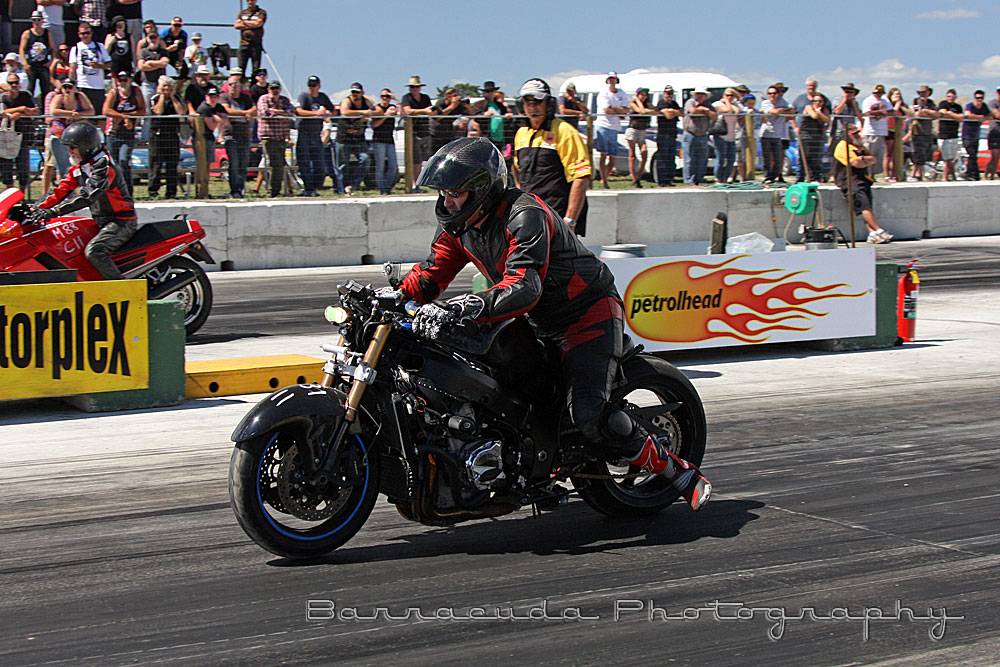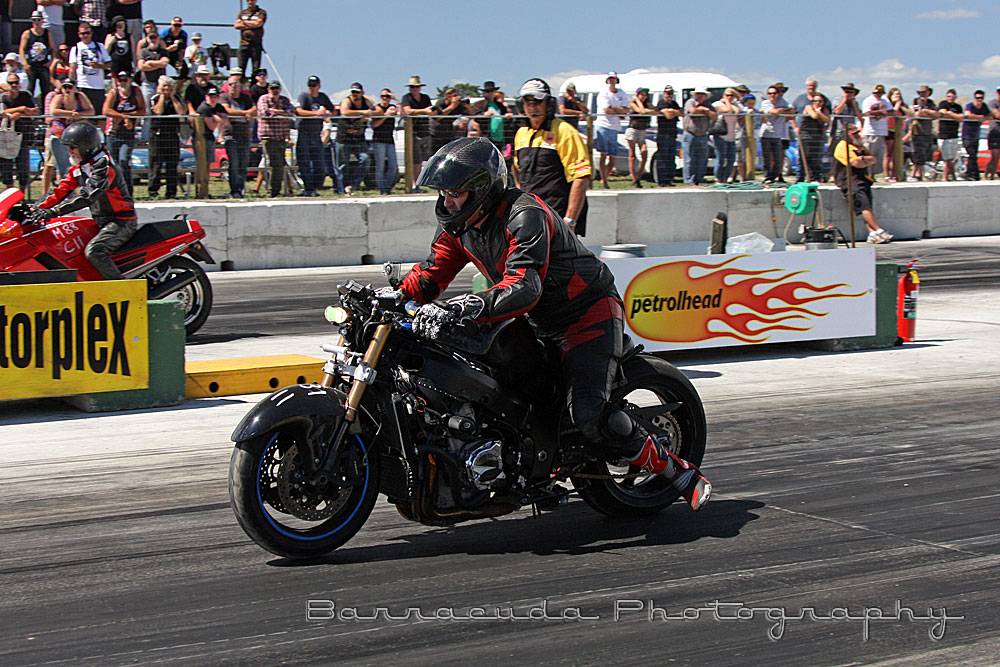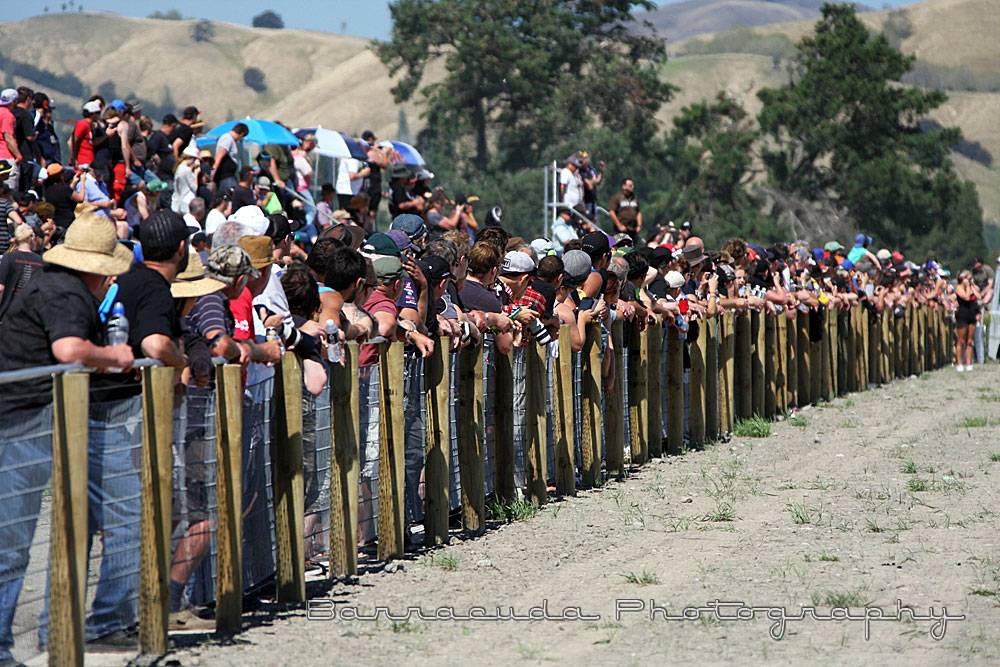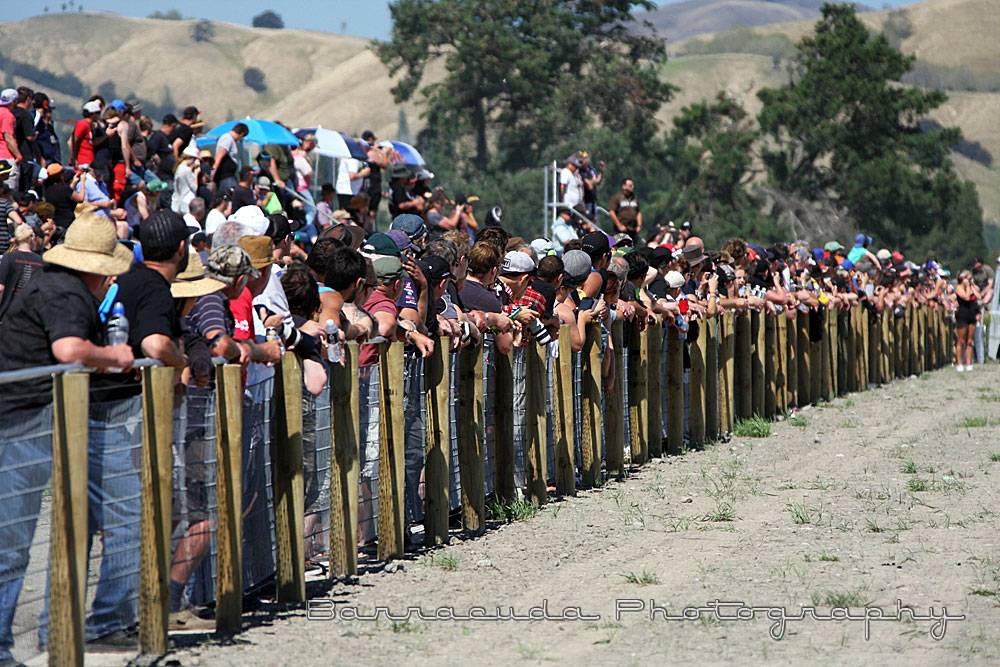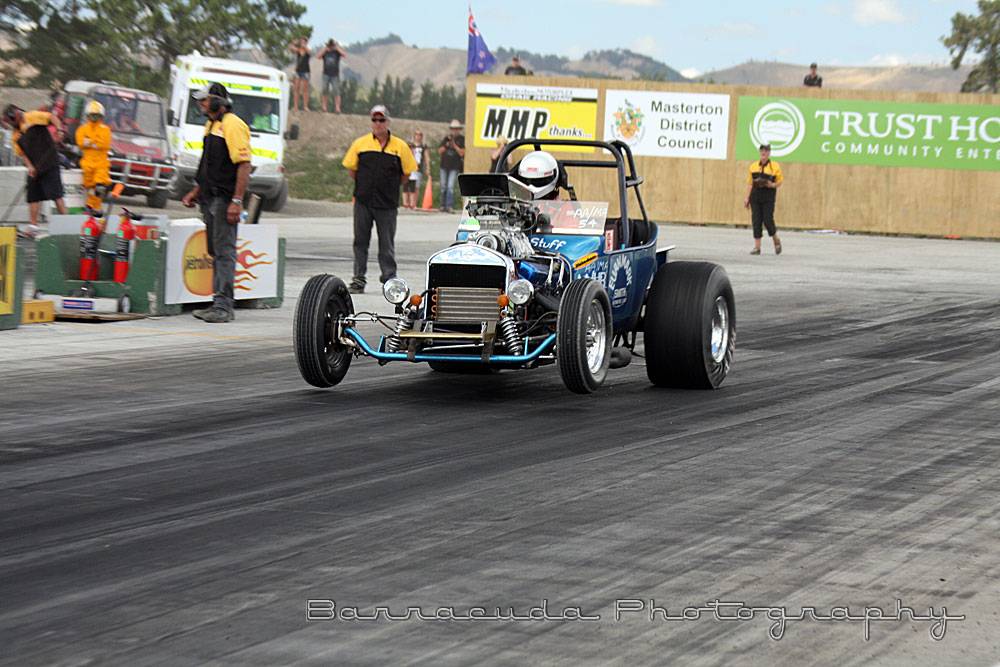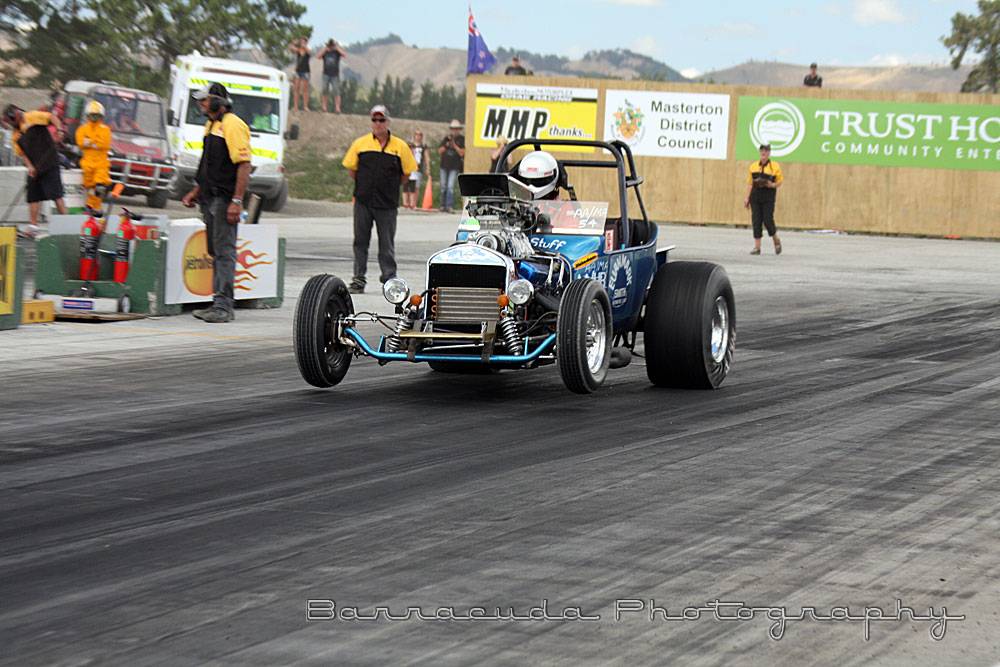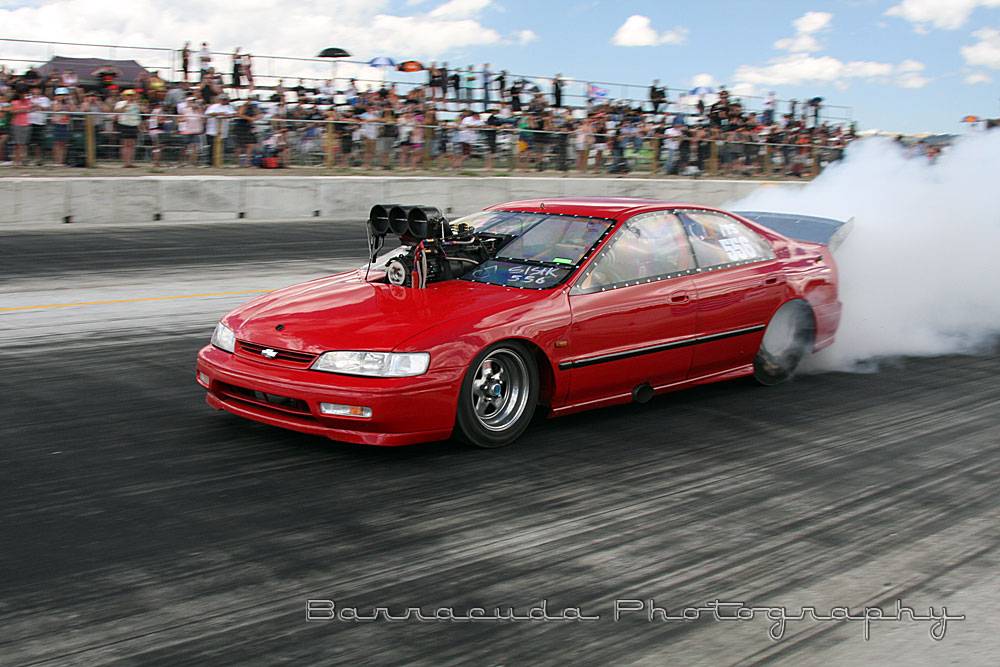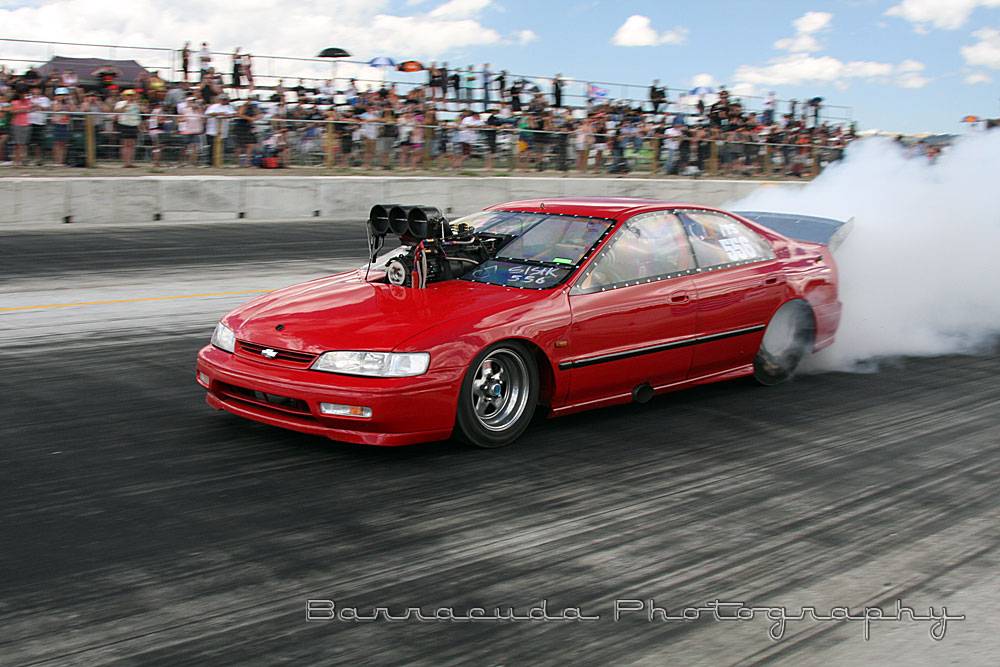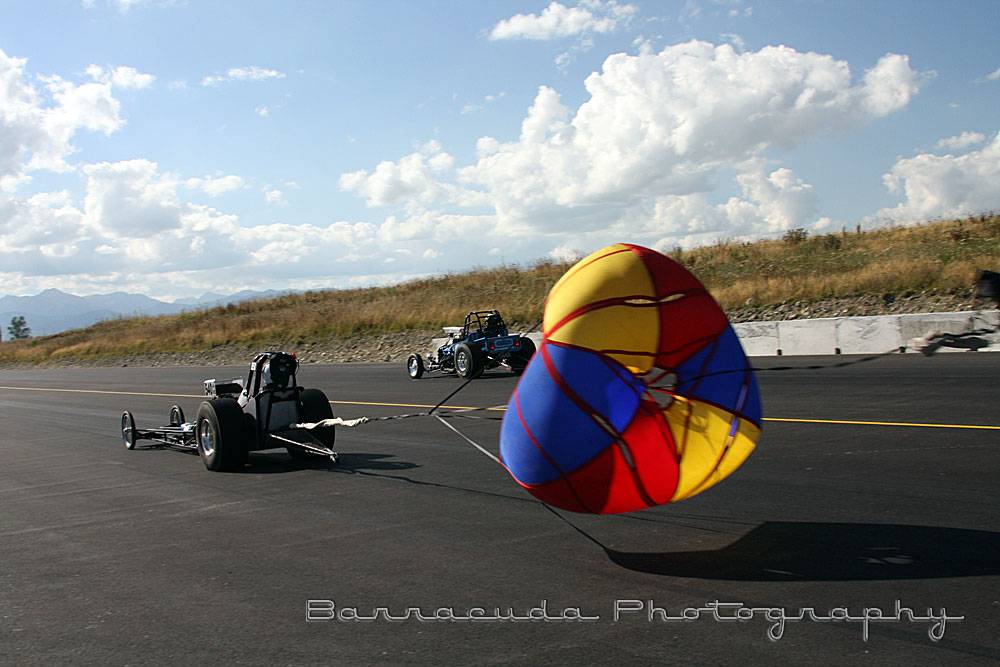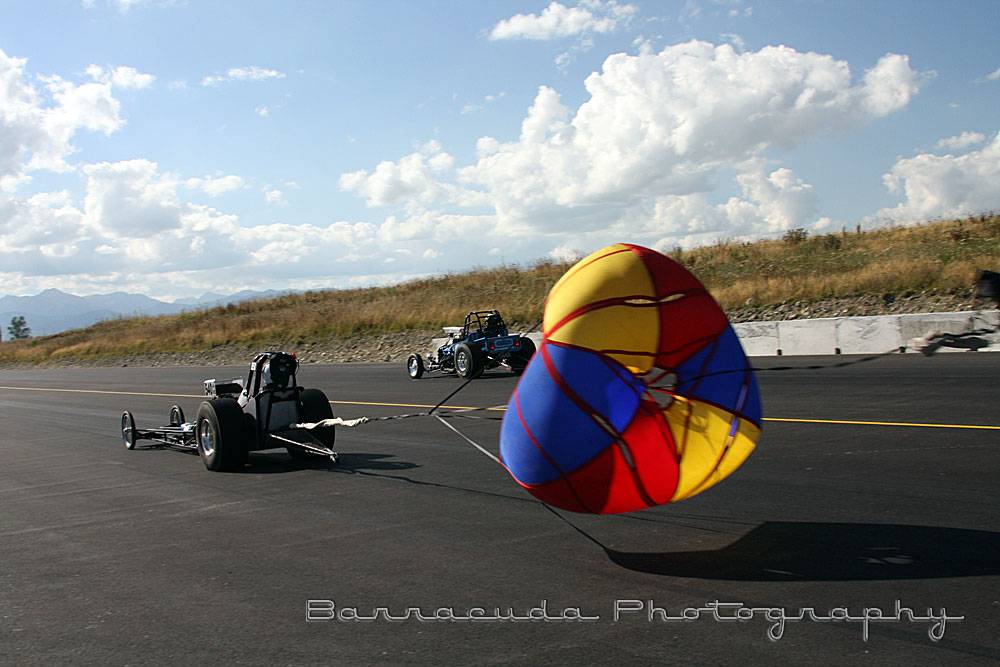 barracuda-photography-2014-02-15-18.18.54
barracuda-photography-IMG_0415
barracuda-photography-IMG_0417
barracuda-photography-IMG_0477
barracuda-photography-IMG_0497
barracuda-photography-IMG_0505
barracuda-photography-IMG_0510-1
barracuda-photography-IMG_0711
barracuda-photography-IMG_0776
barracuda-photography-IMG_0841
barracuda-photography-IMG_0916
barracuda-photography-IMG_1051-1
barracuda-photography-IMG_1332
barracuda-photography-IMG_1355
barracuda-photography-IMG_1401
barracuda-photography-IMG_1501-1
barracuda-photography-IMG_4296
barracuda-photography-IMG_4485
barracuda-photography-IMG_4549-1
barracuda-photography-IMG_4677-1
barracuda-photography-IMG_5062-1
barracuda-photography-IMG_5114
barracuda-photography-IMG_5226
barracuda-photography-IMG_5555
barracuda-photography-IMG_5572
barracuda-photography-IMG_5999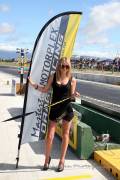 BOB WILTON – THE DRIVING FORCE
More to come!

POSTER ART-WORK

Over the years a large number of posters have been created to help promote various events. These posters have featured a huge range of vehicles that have competed at Masterton Motorplex, and so they also help form a pictorial history of the track. A selection of these are compiled here for viewing and downloading.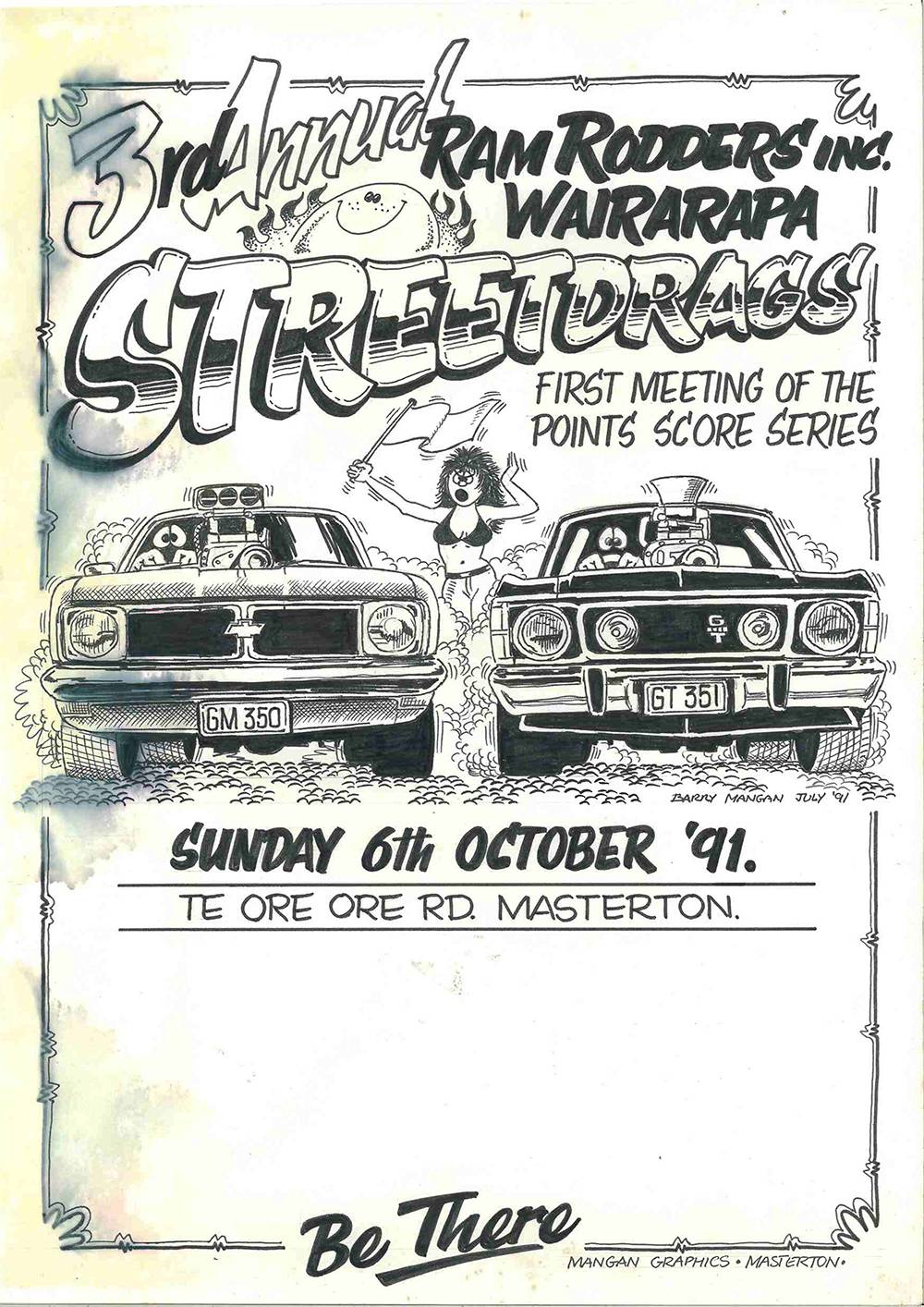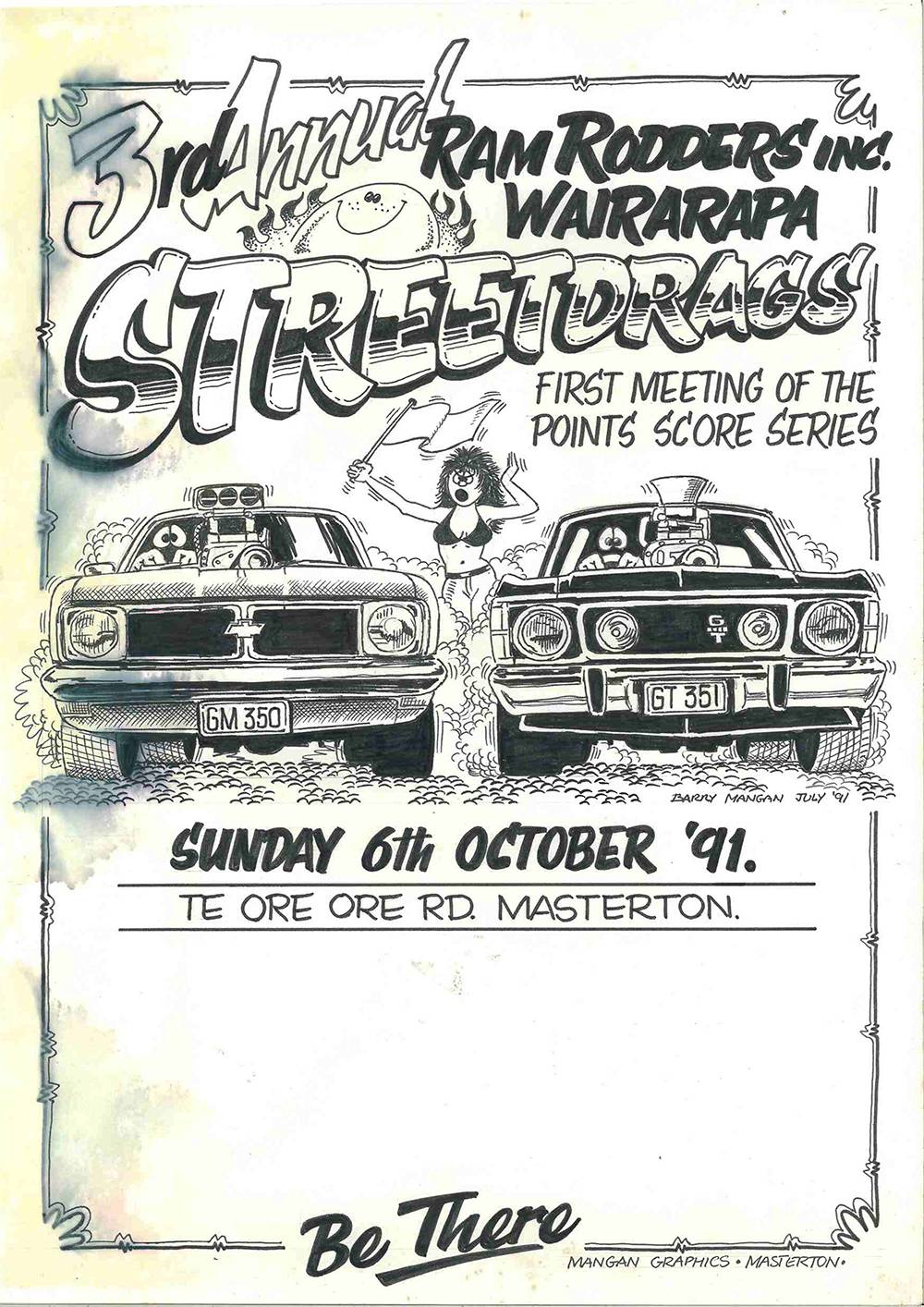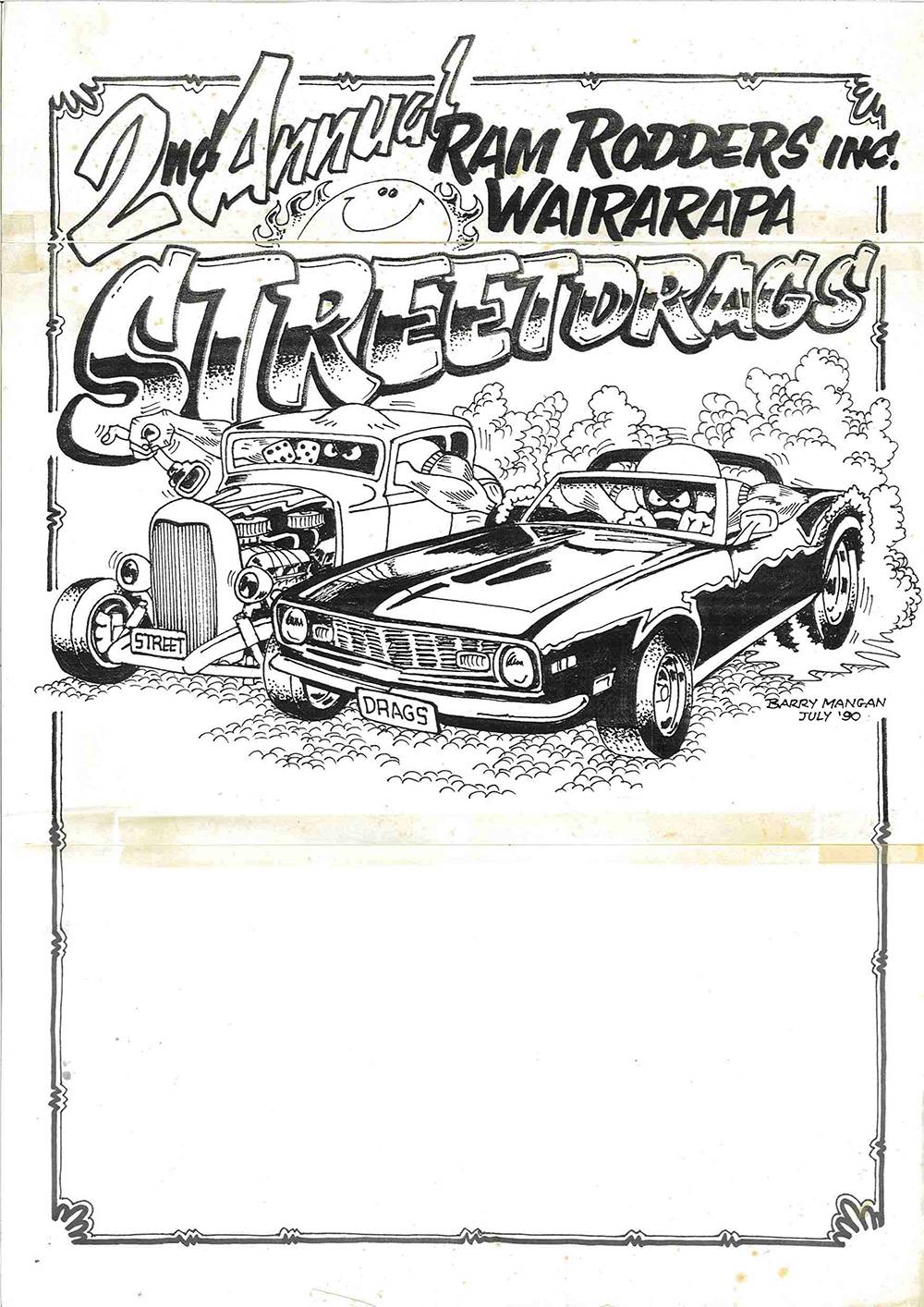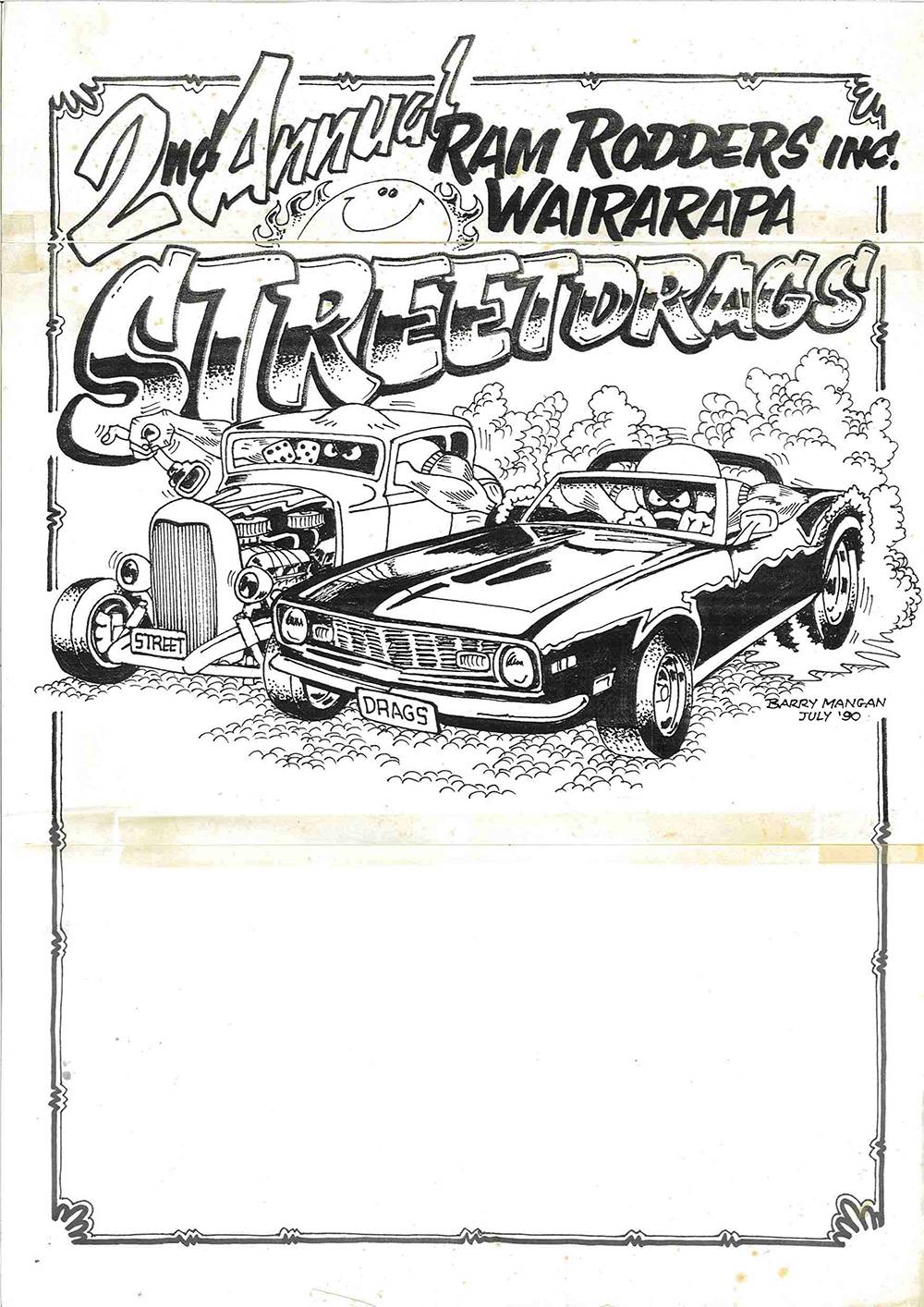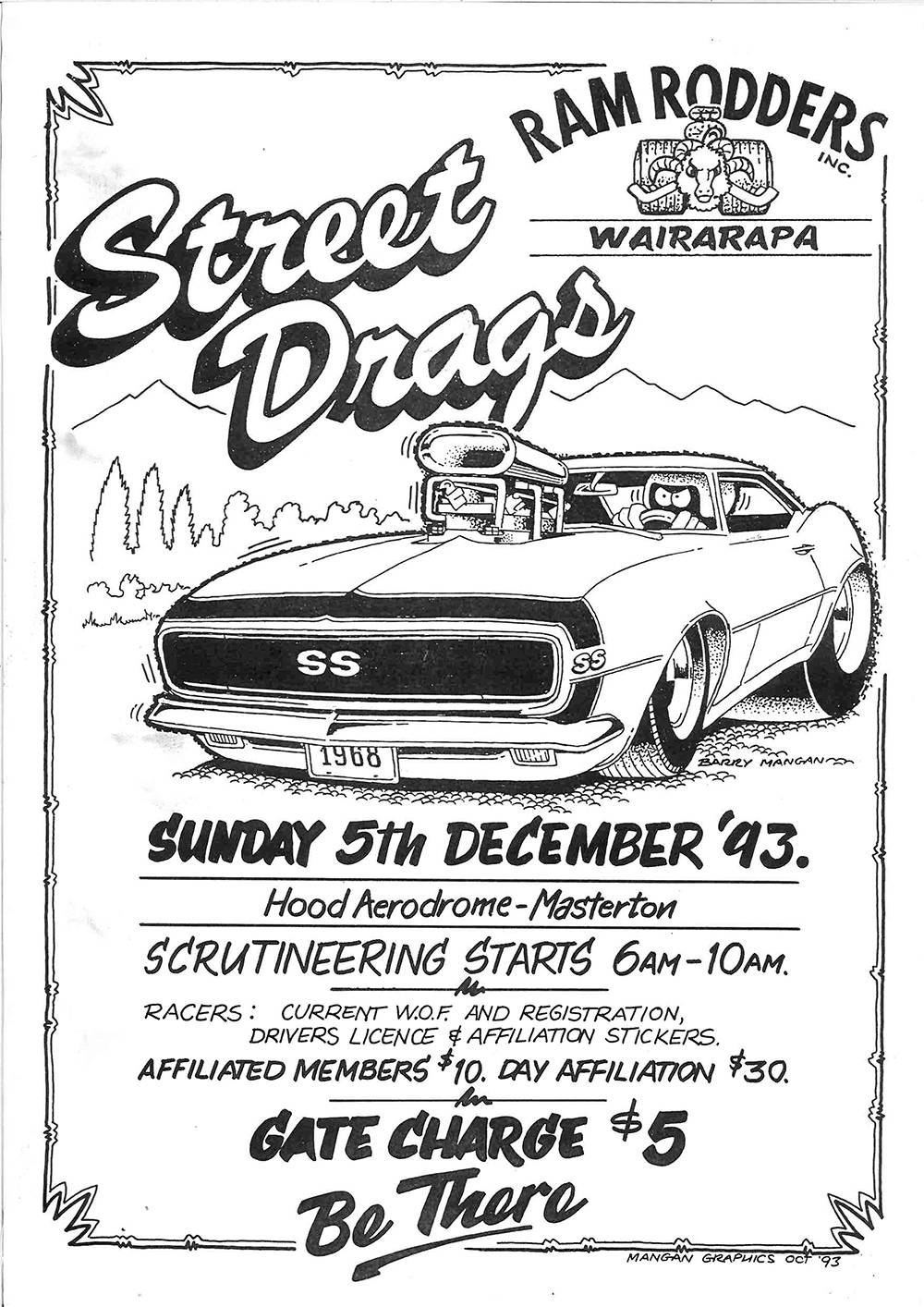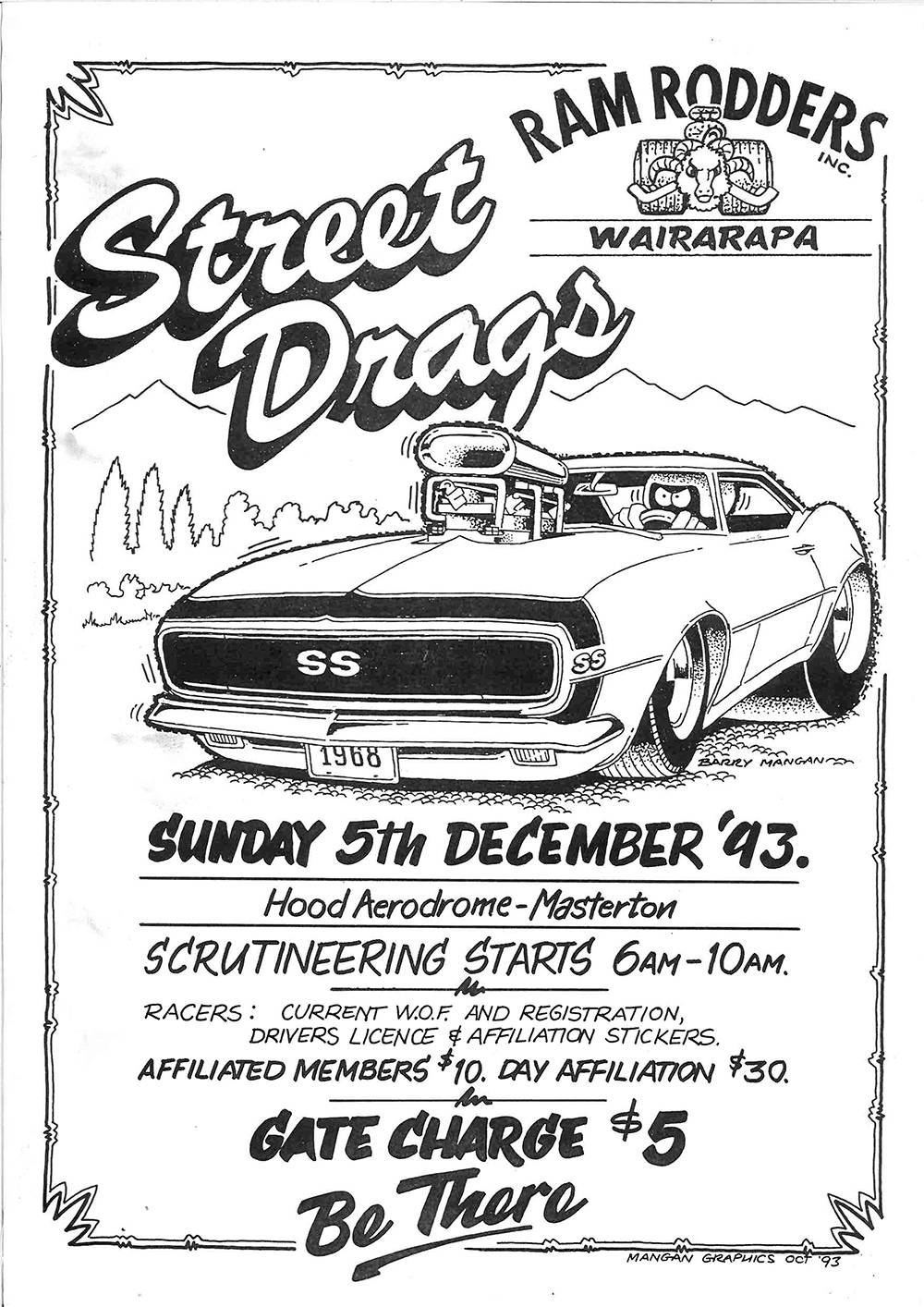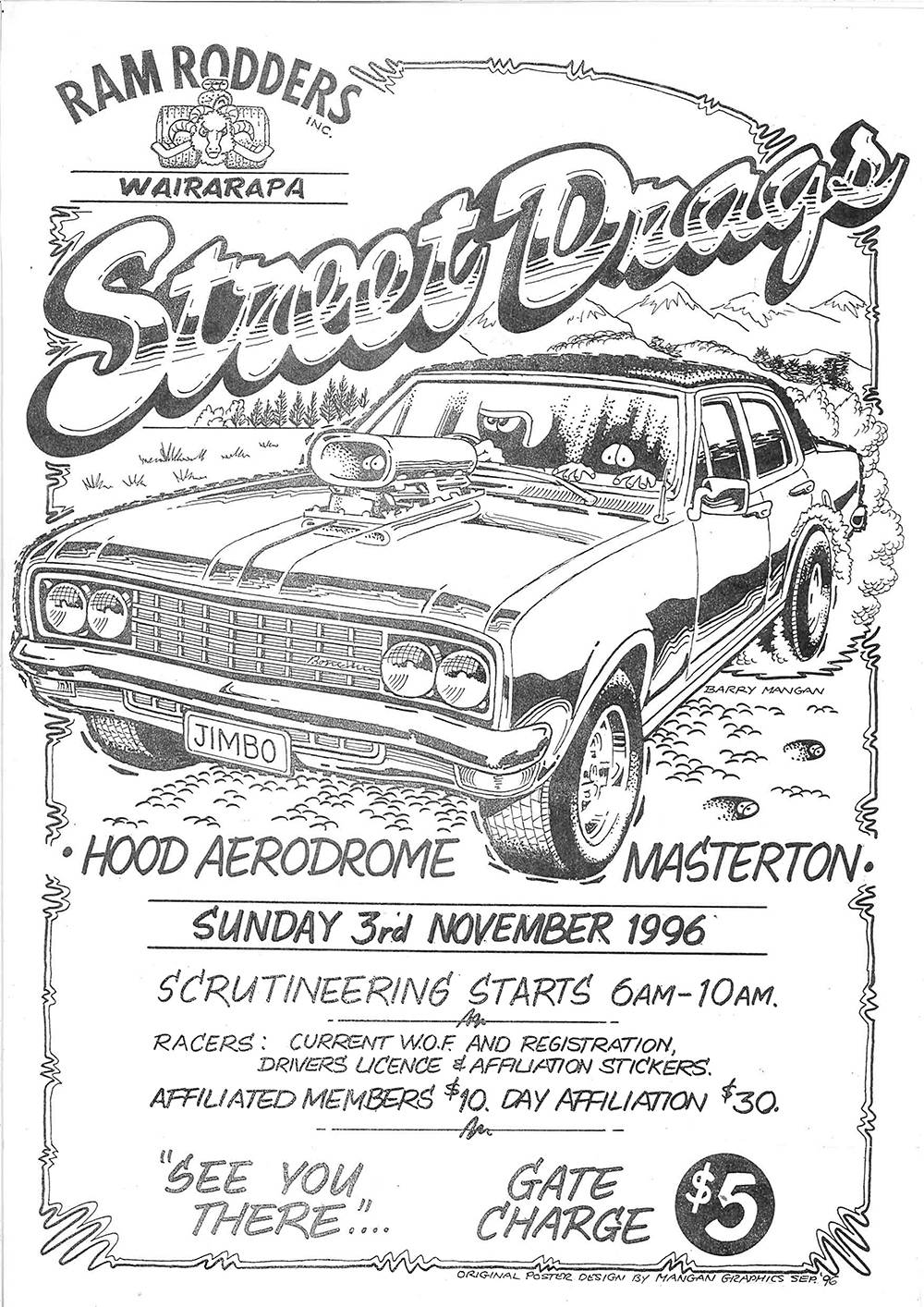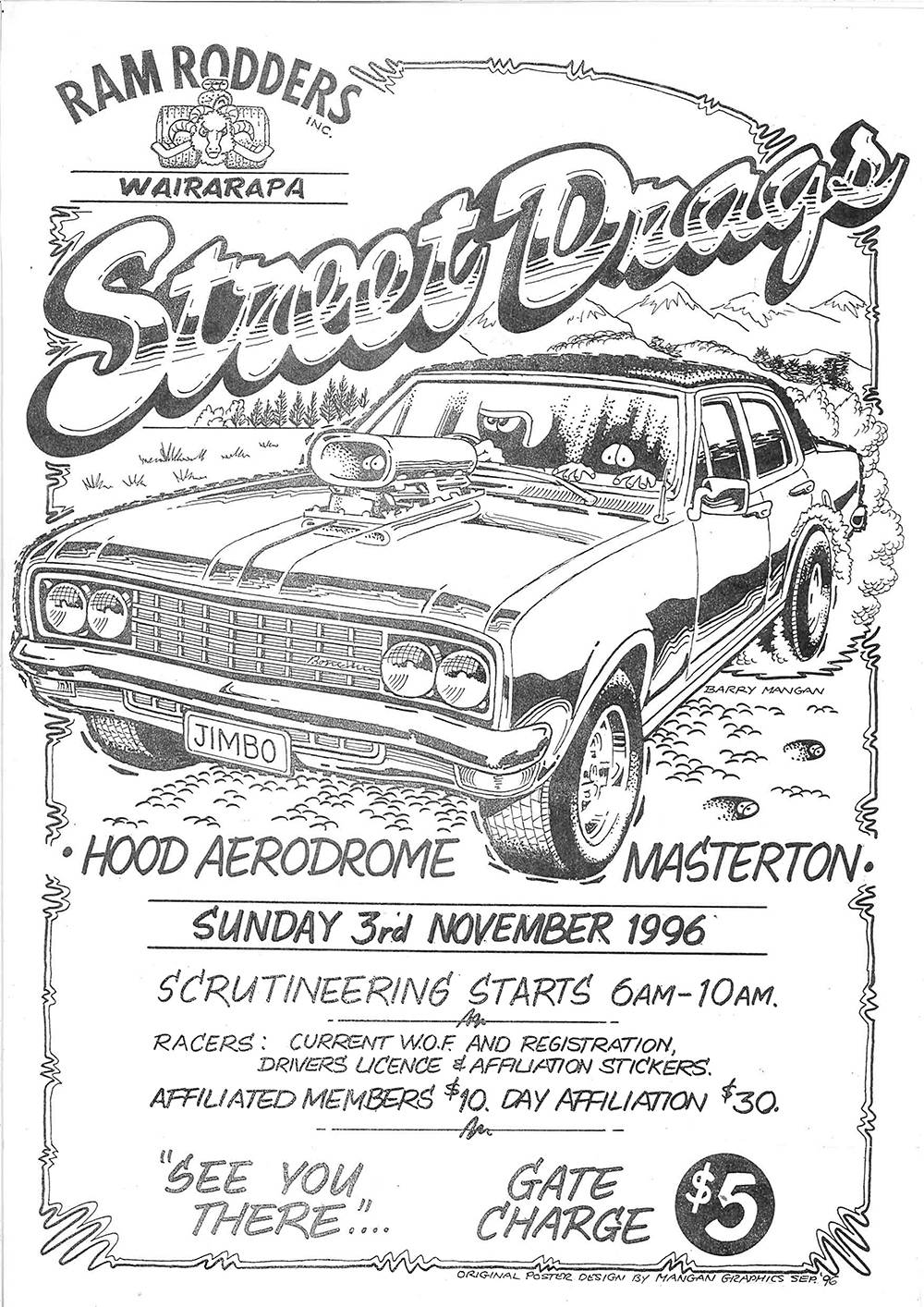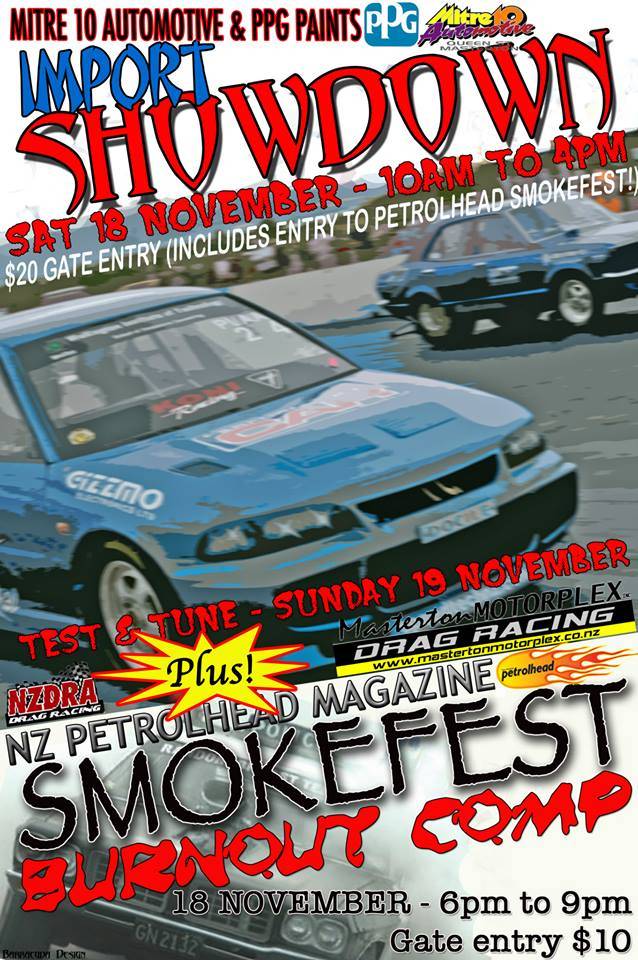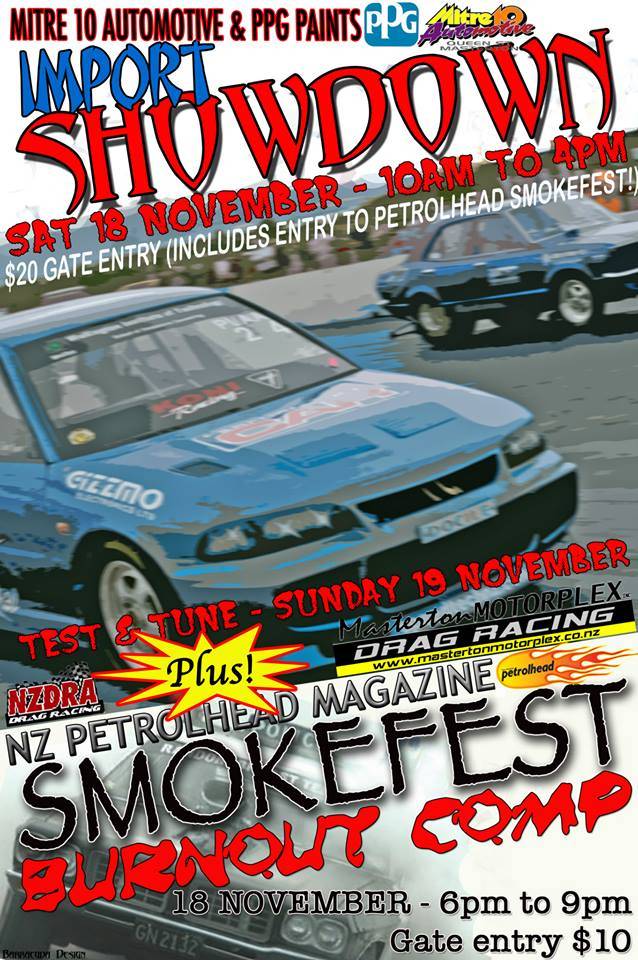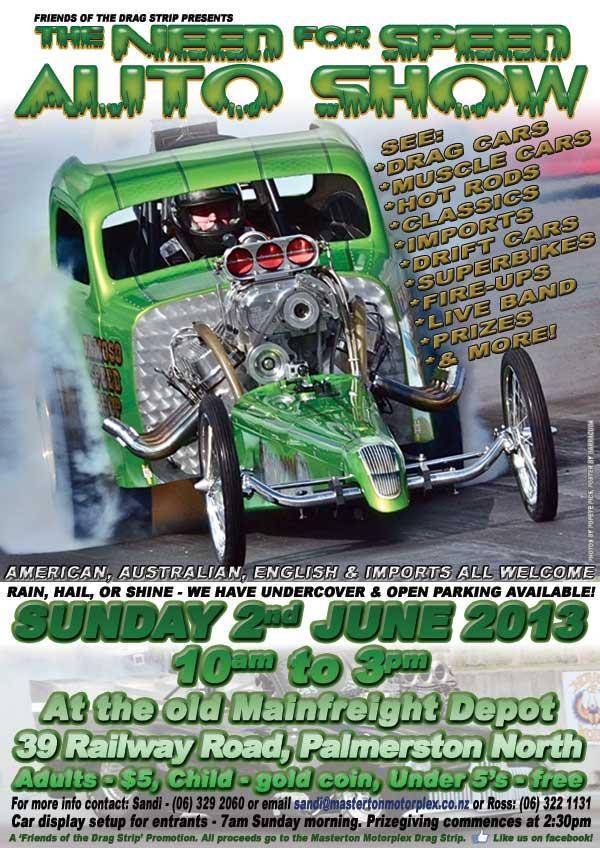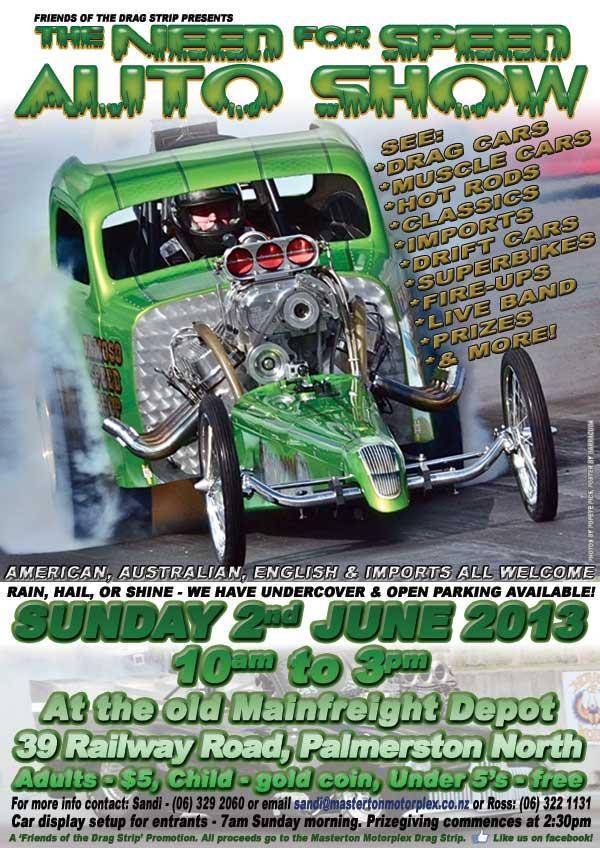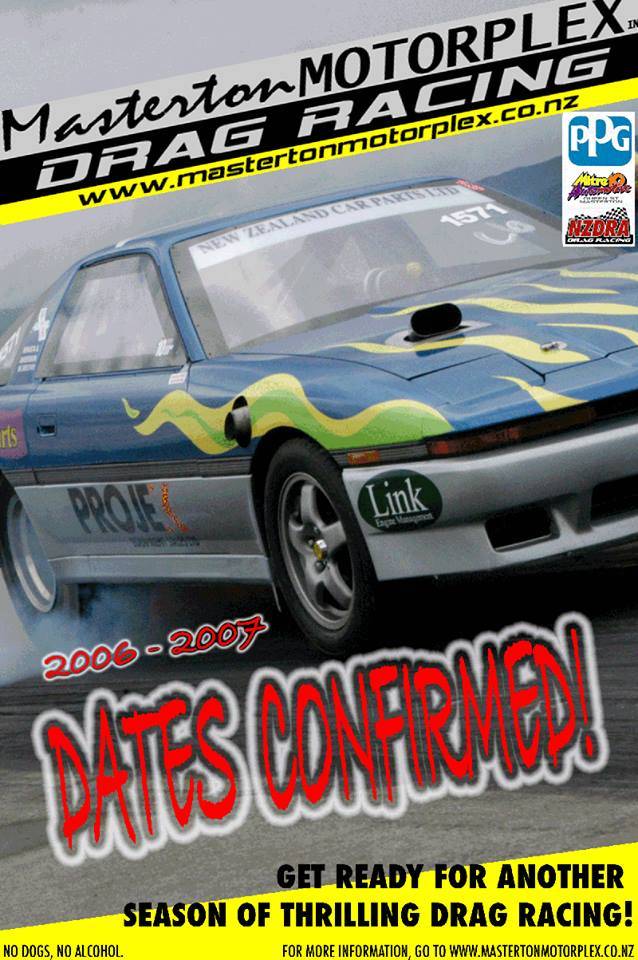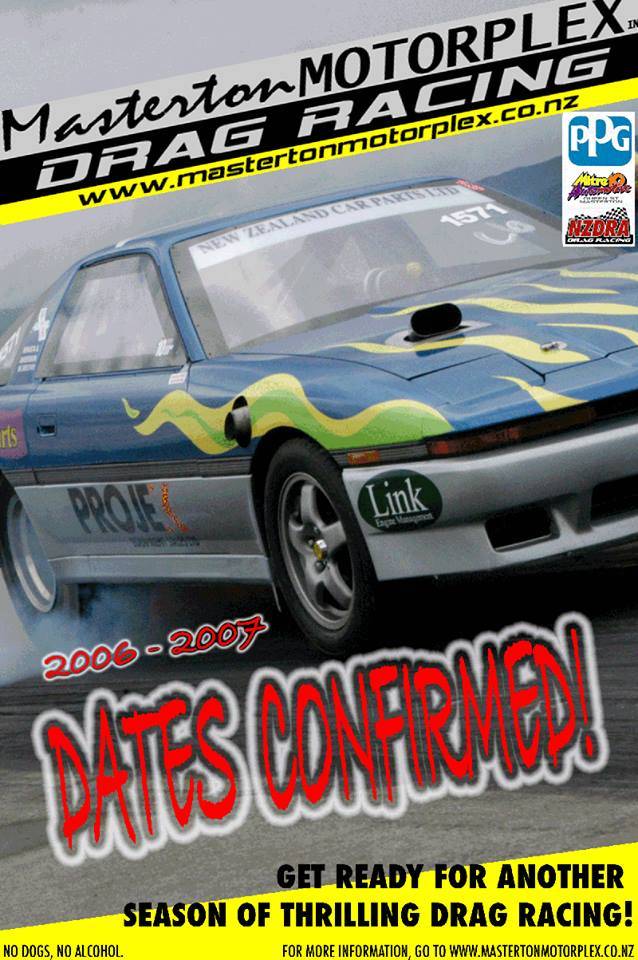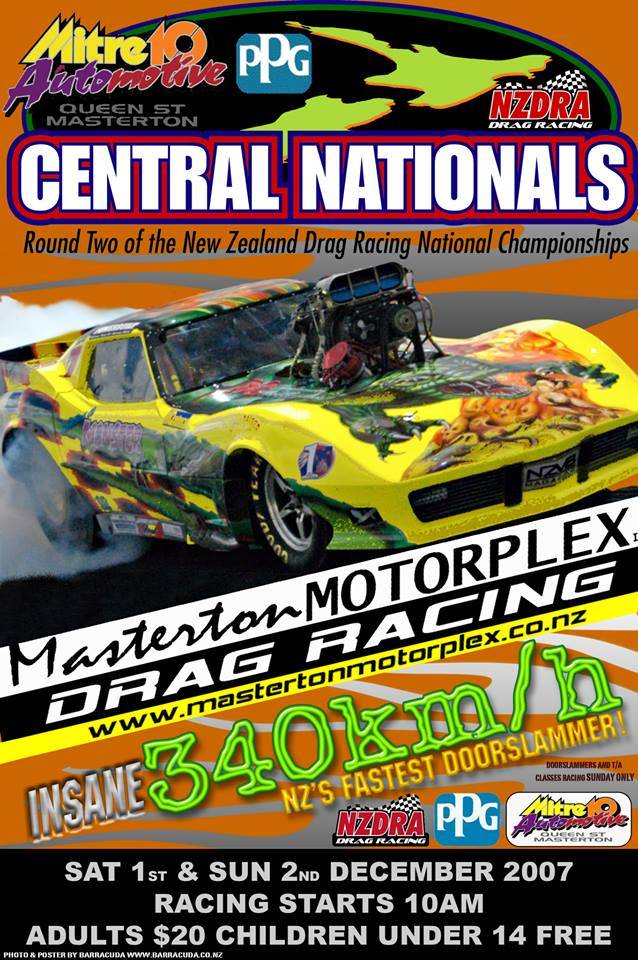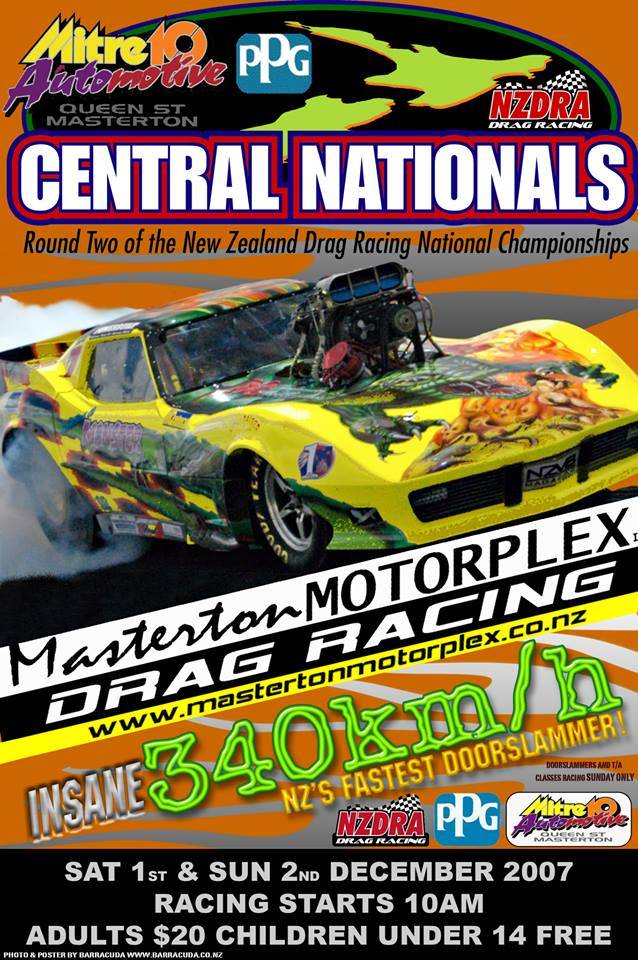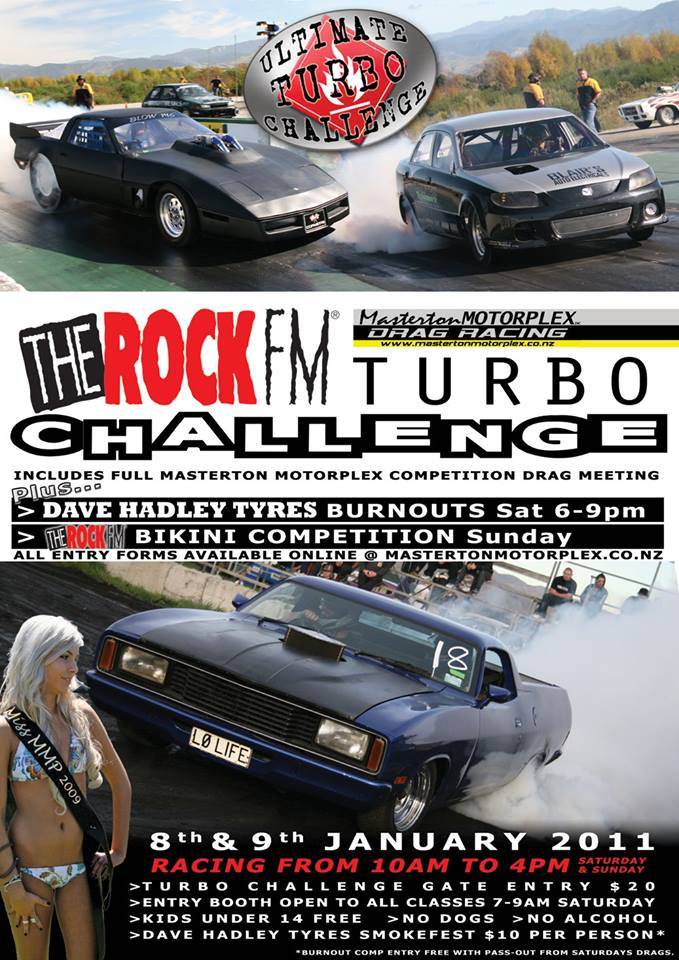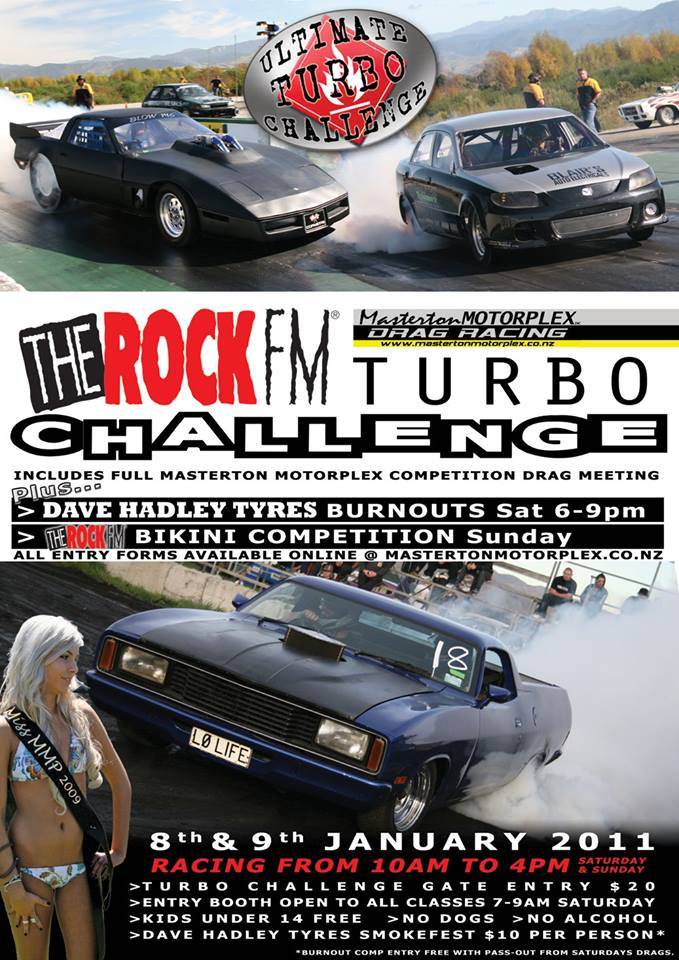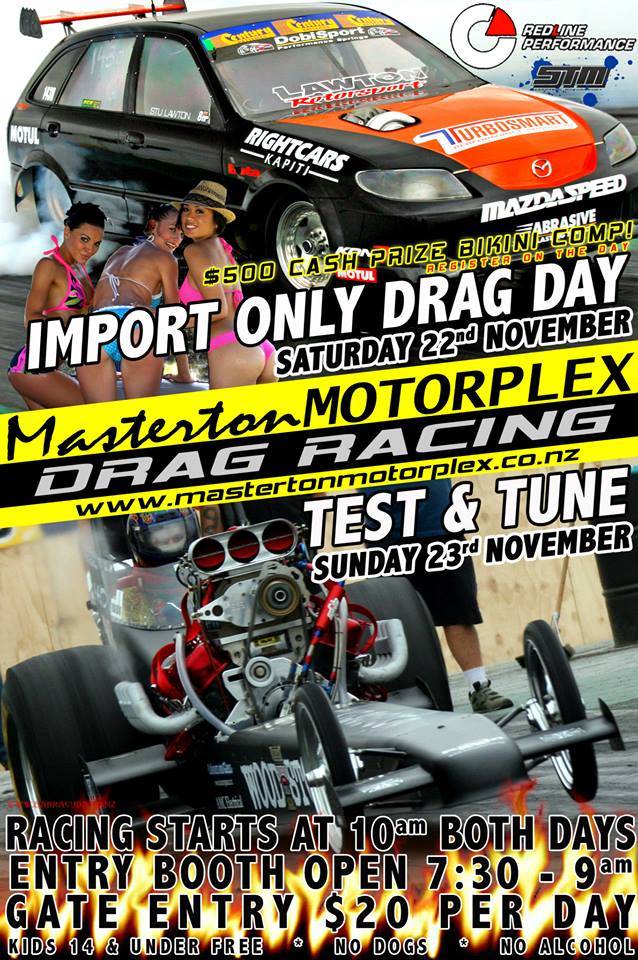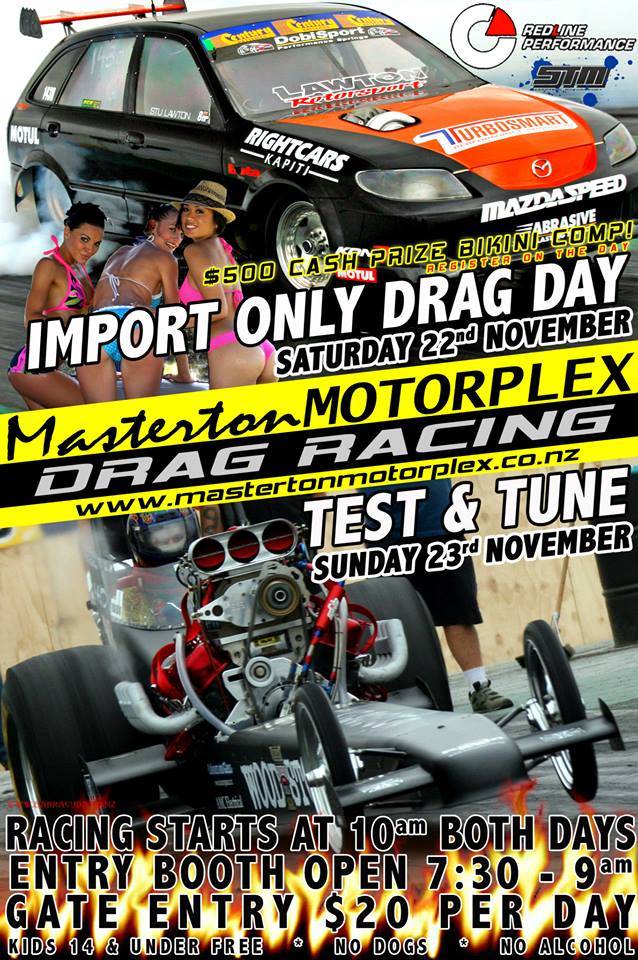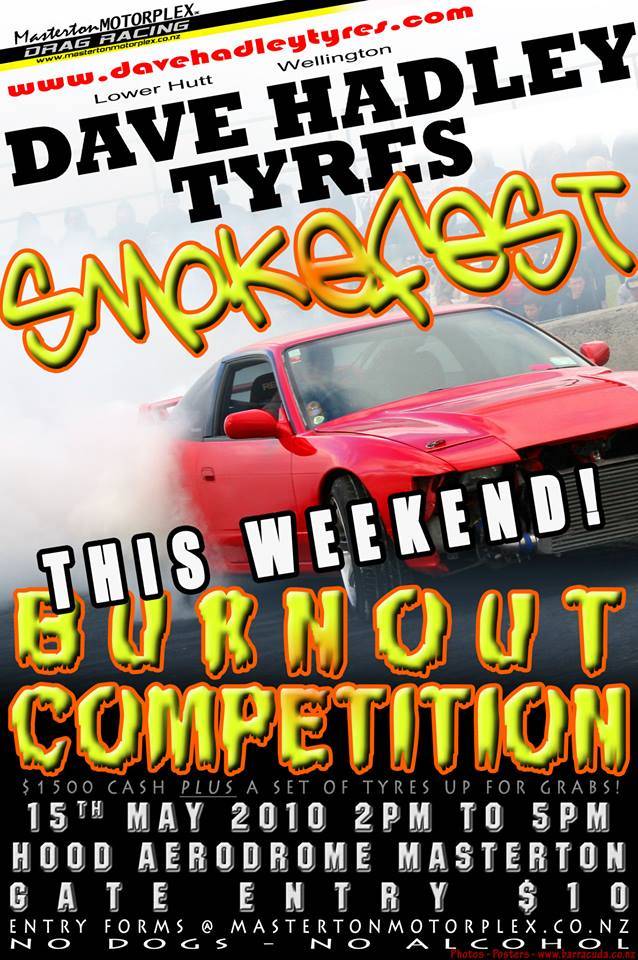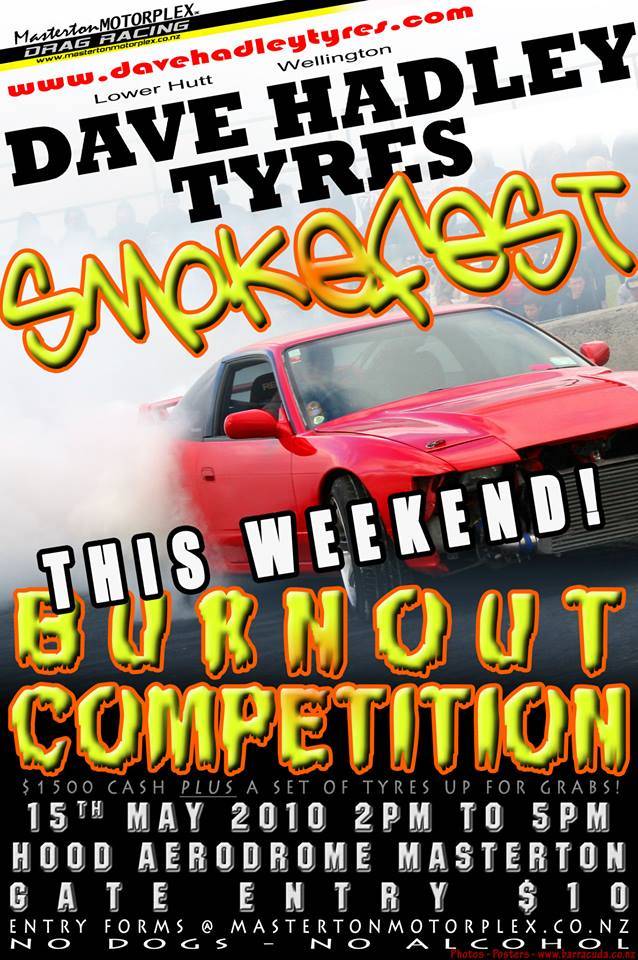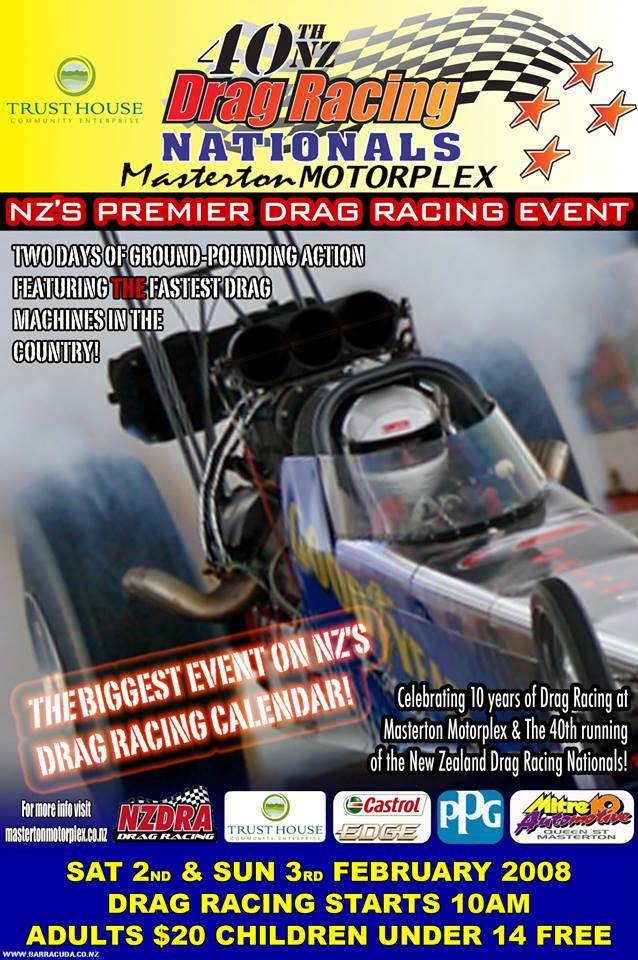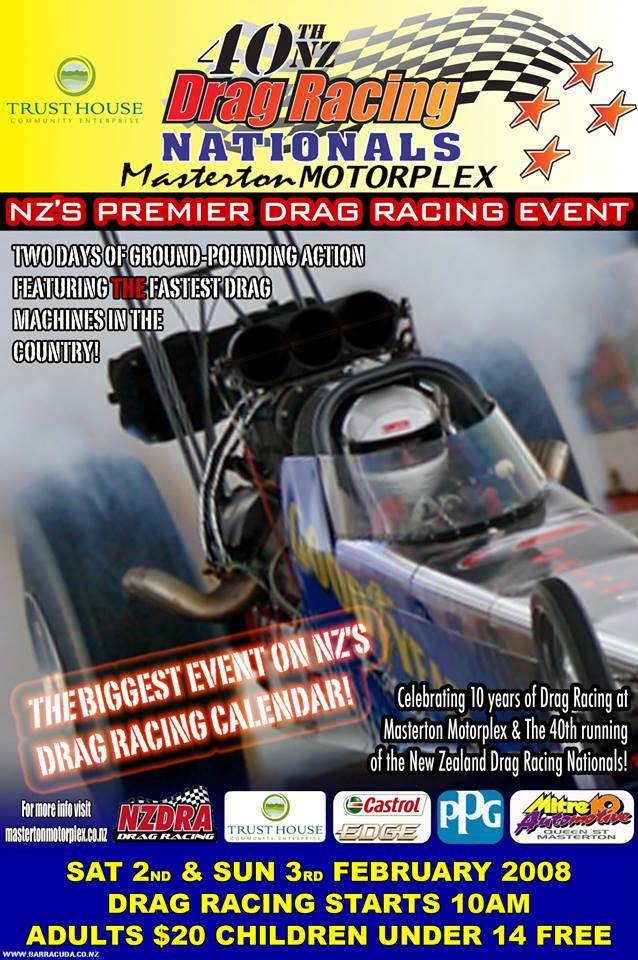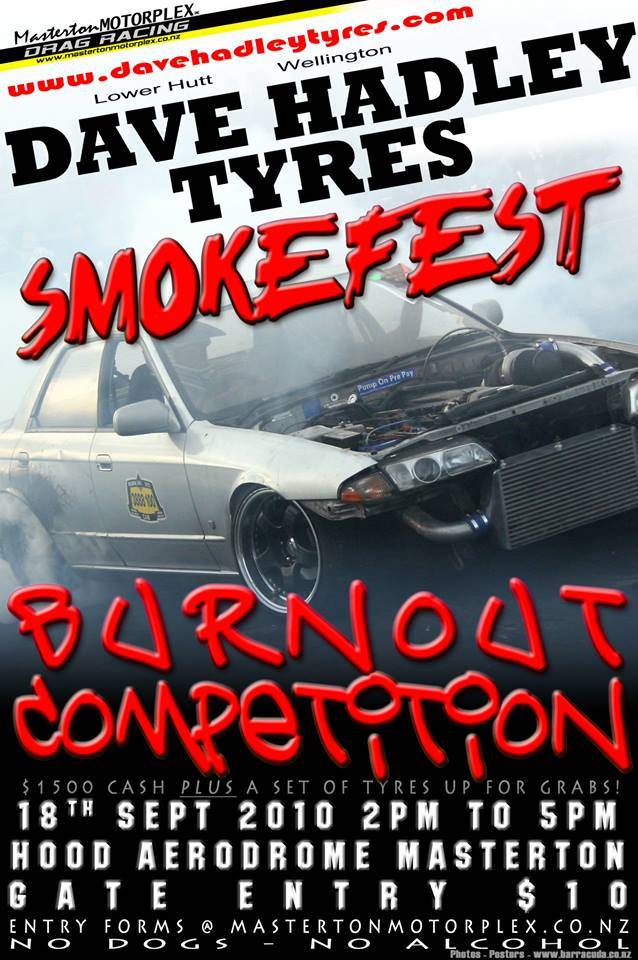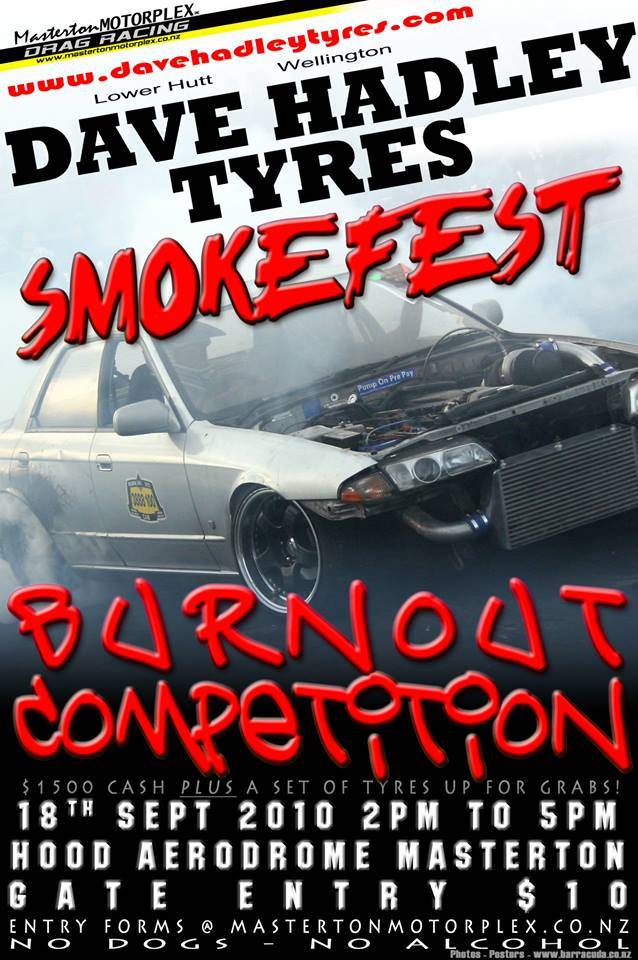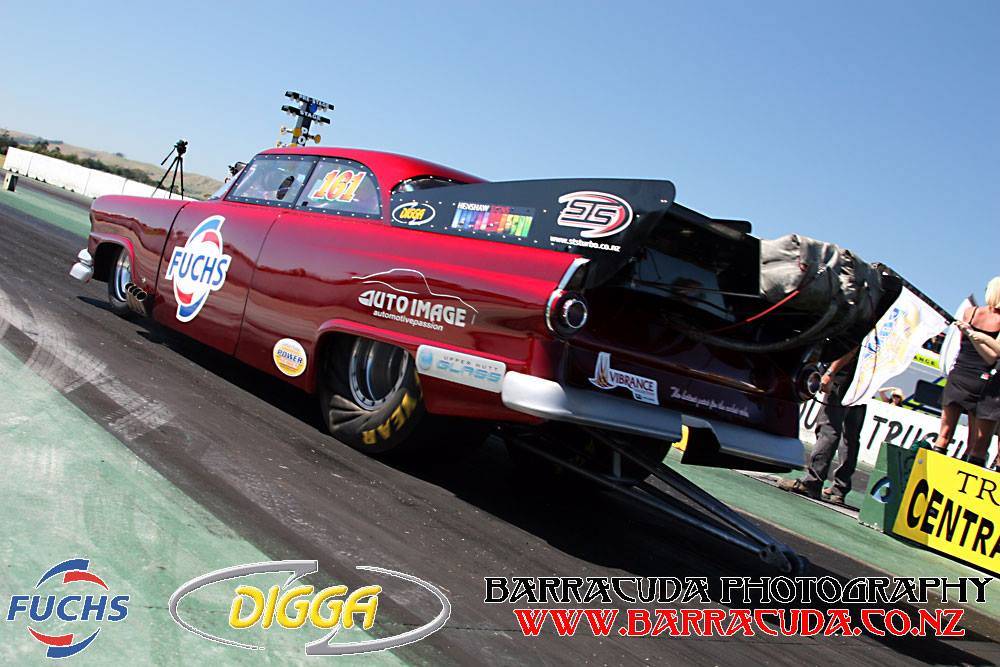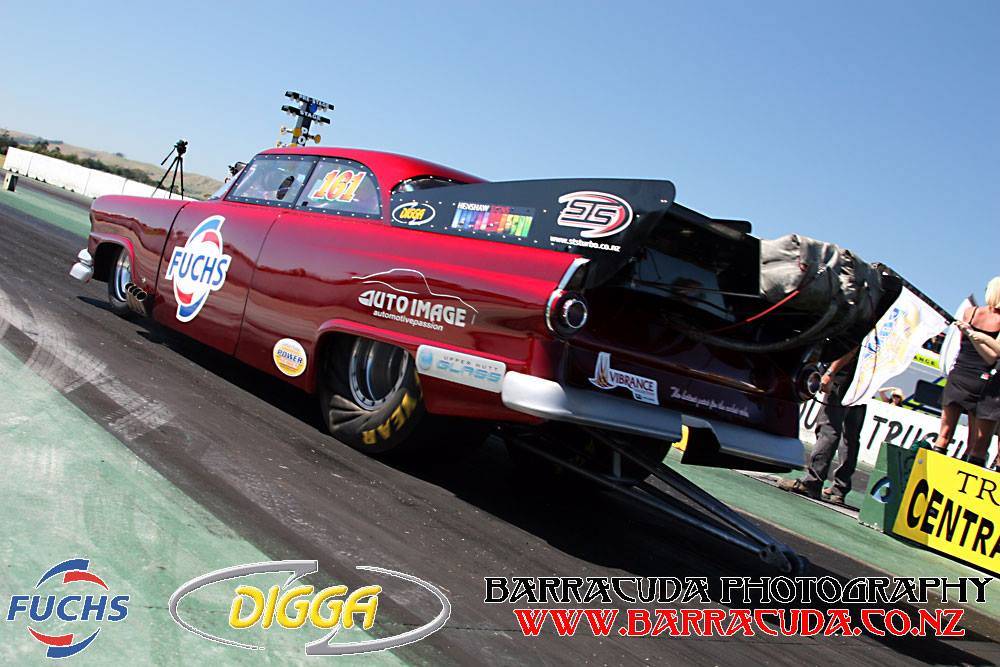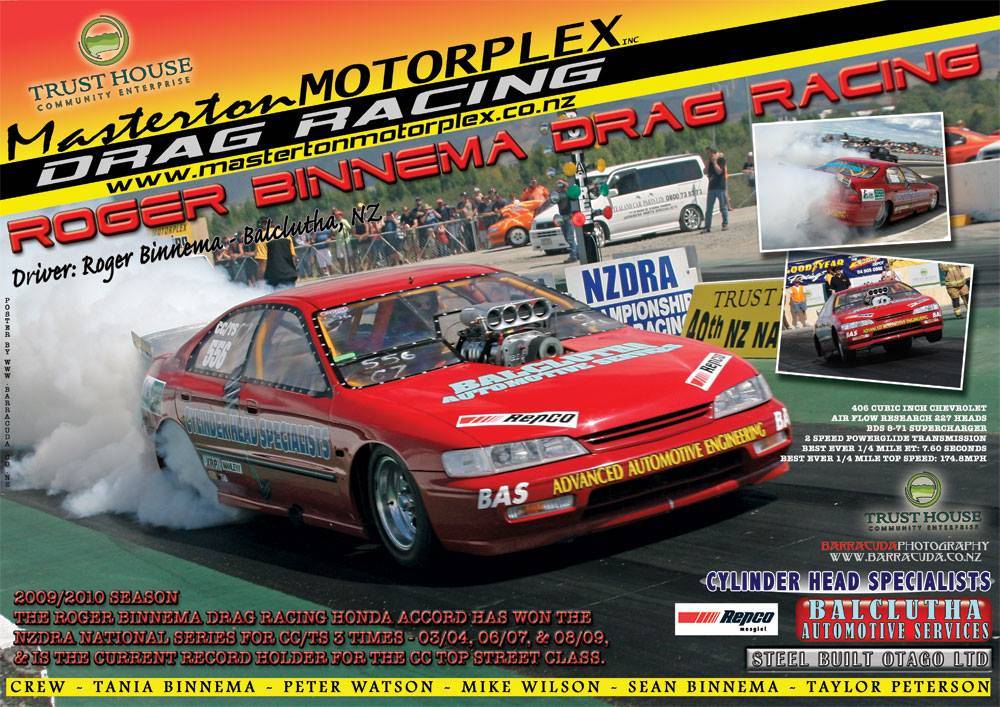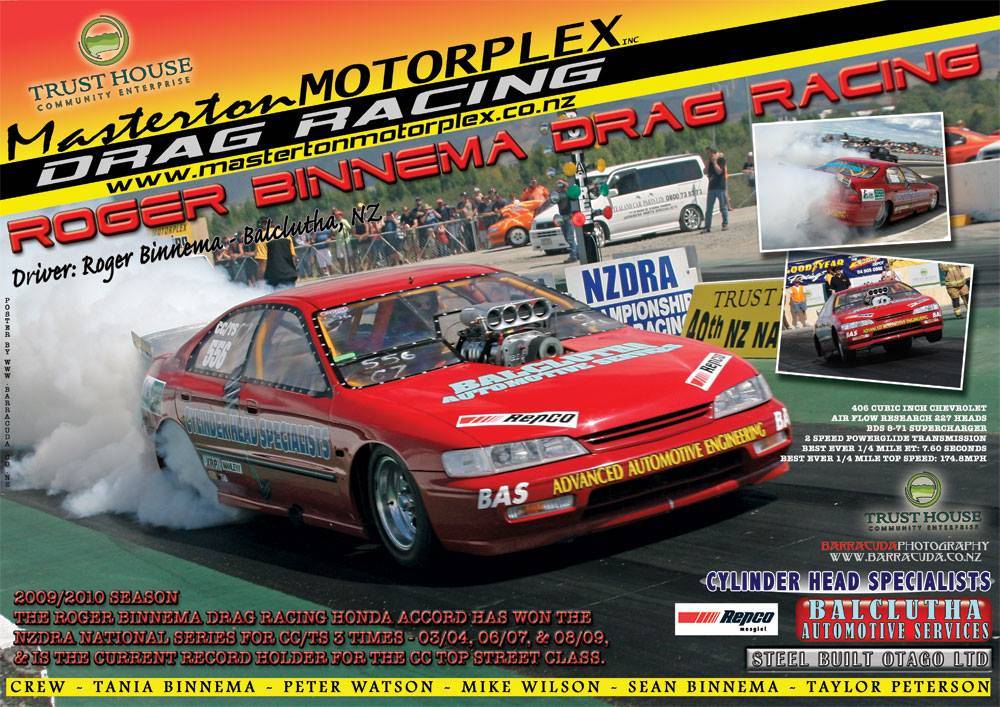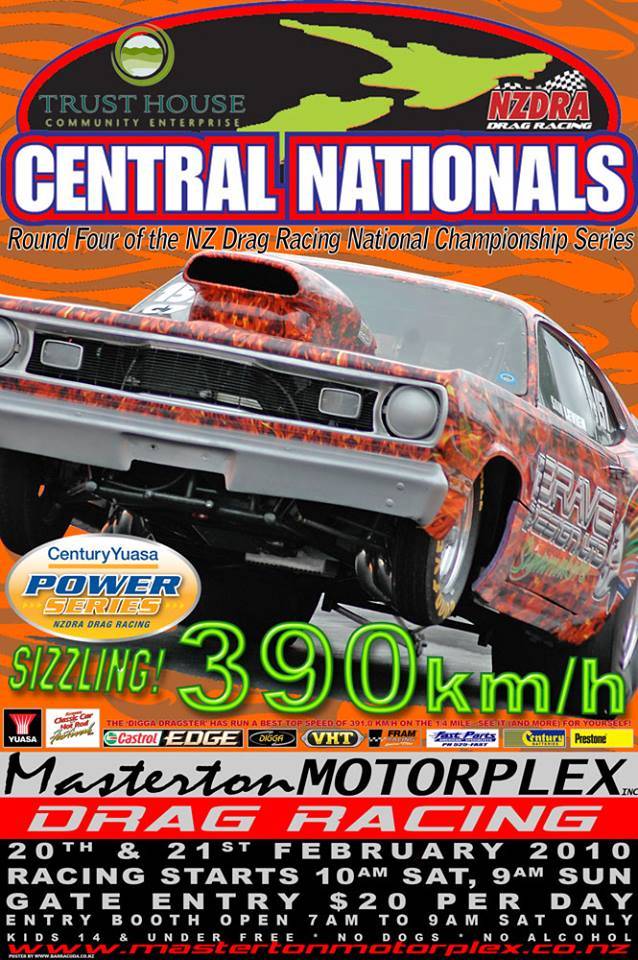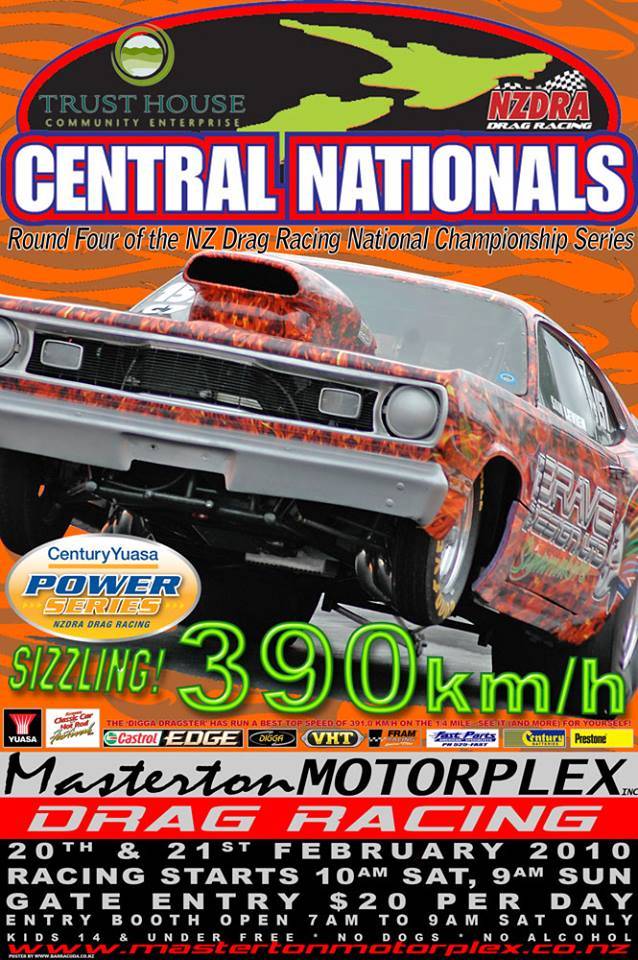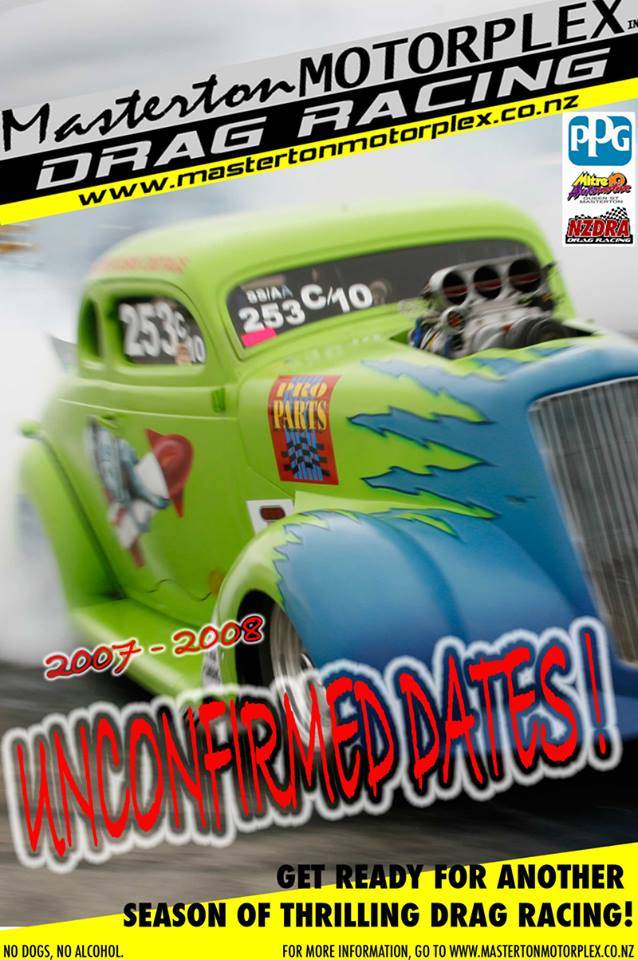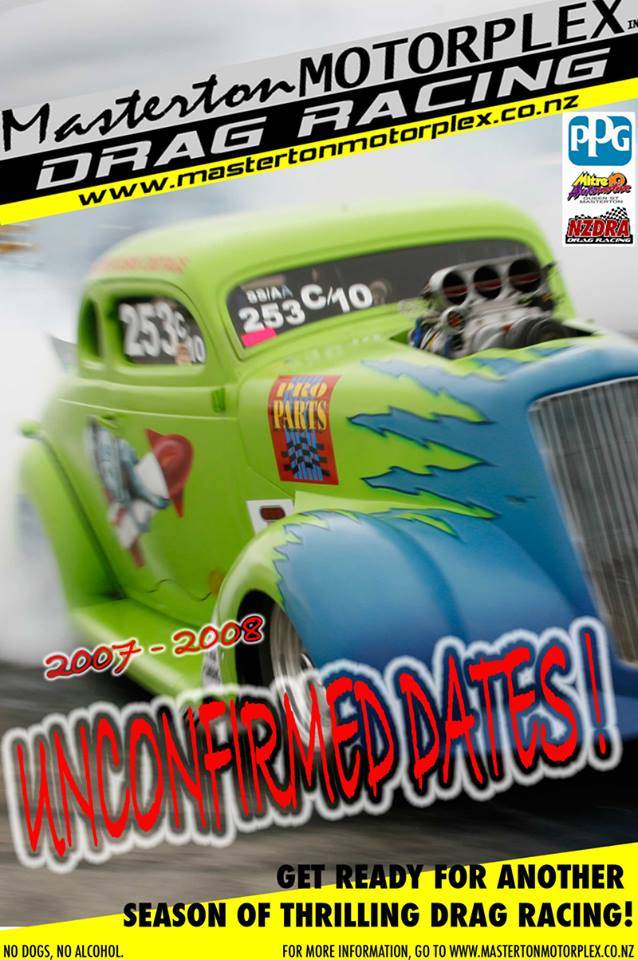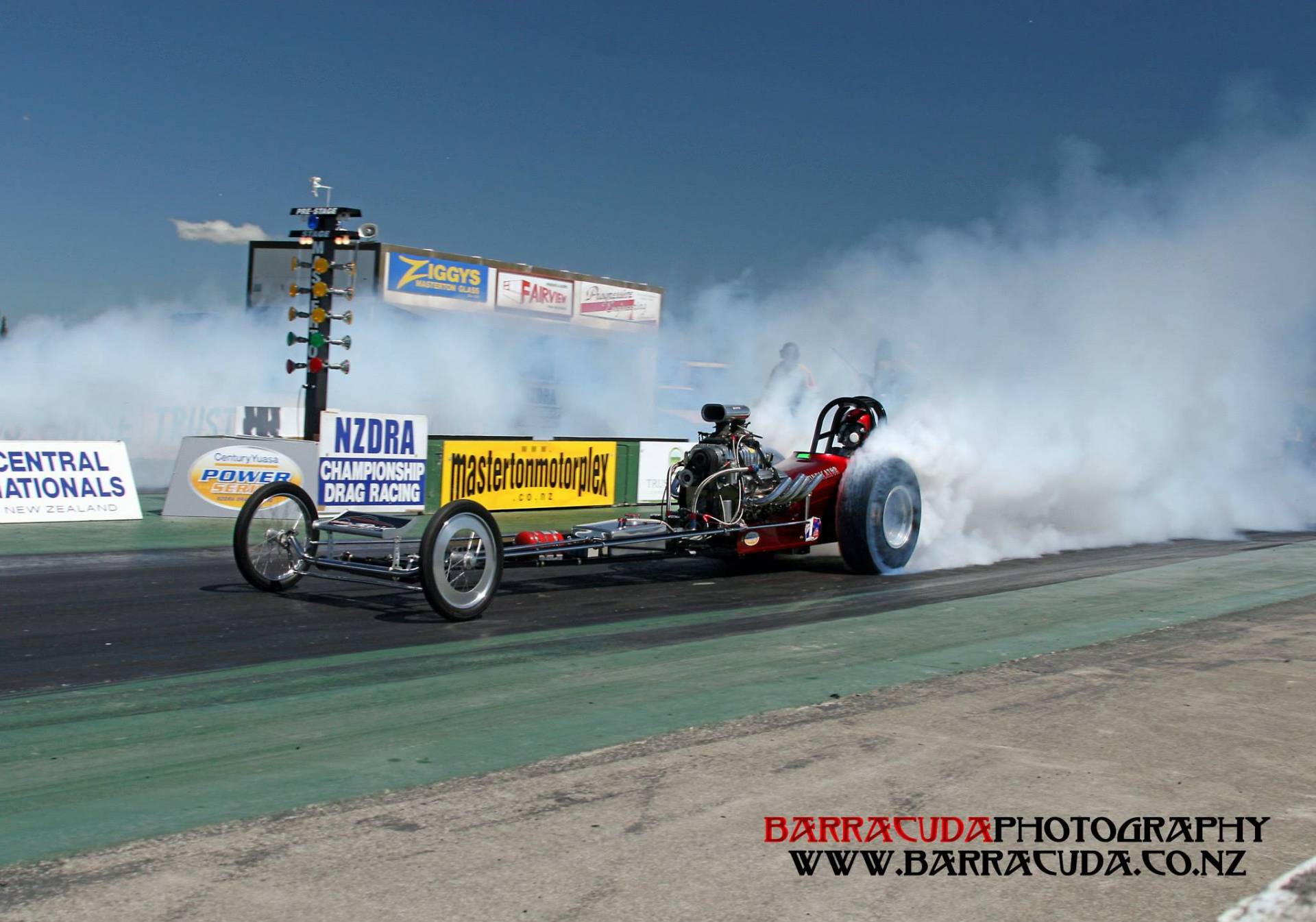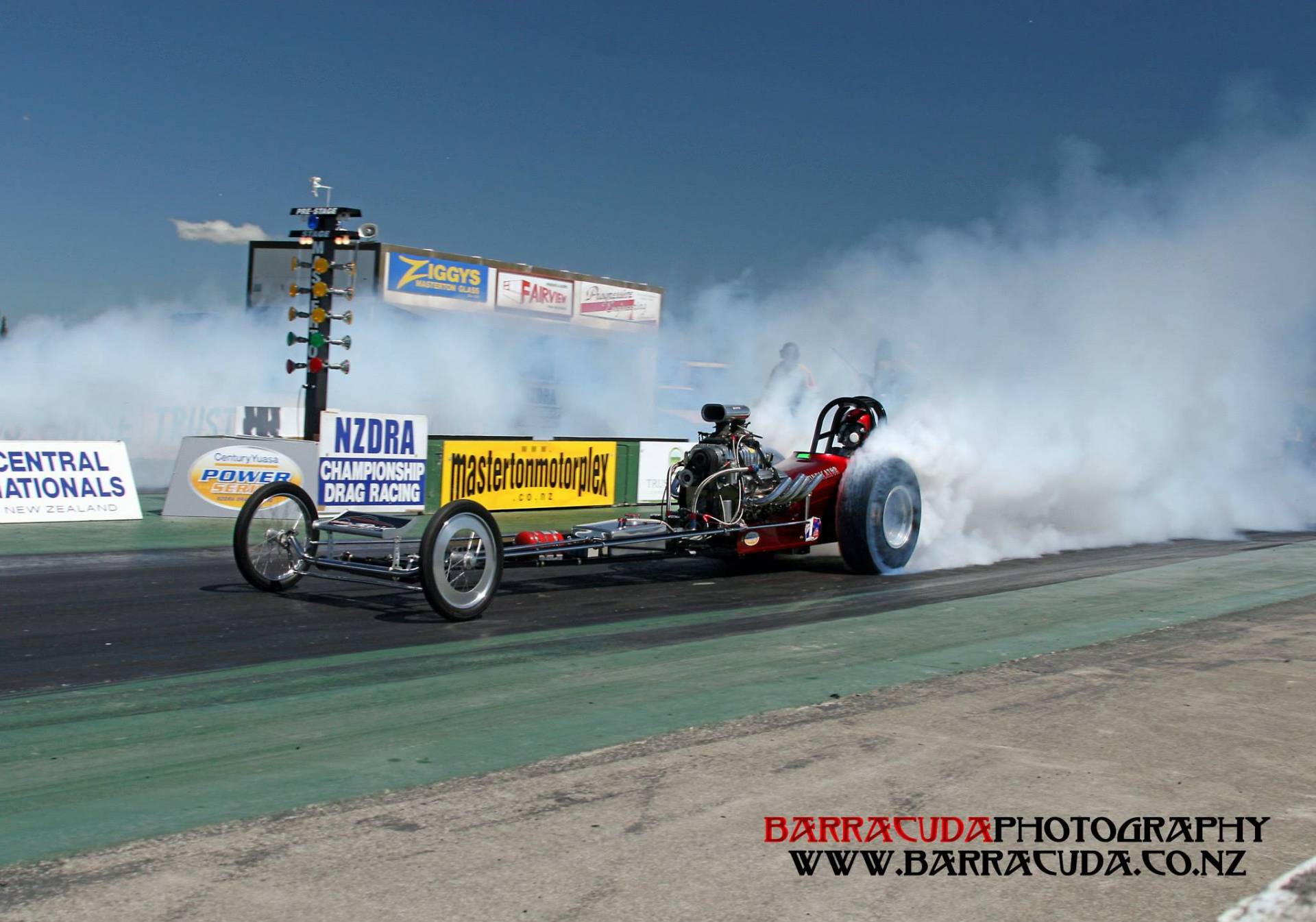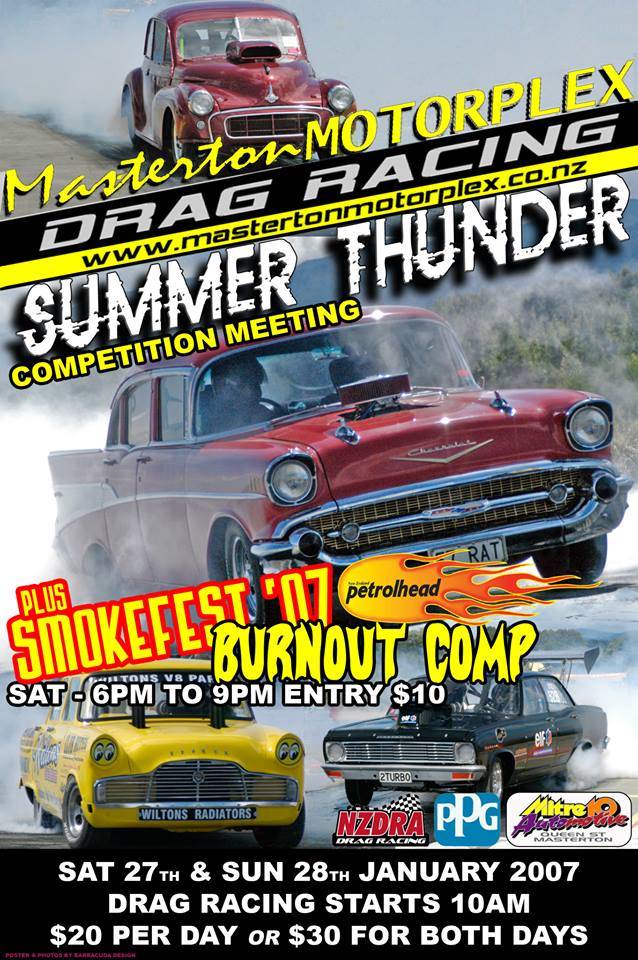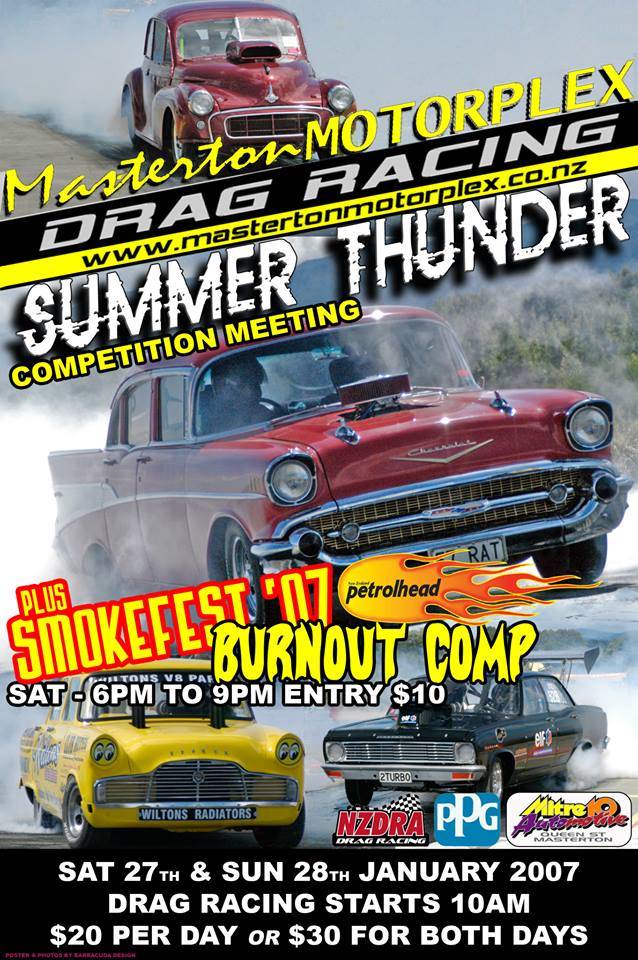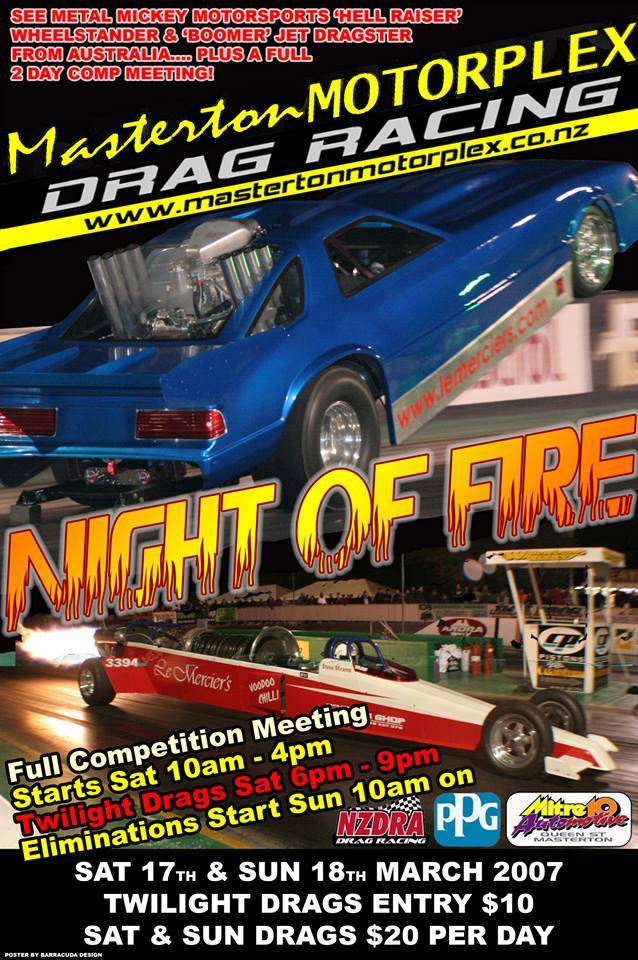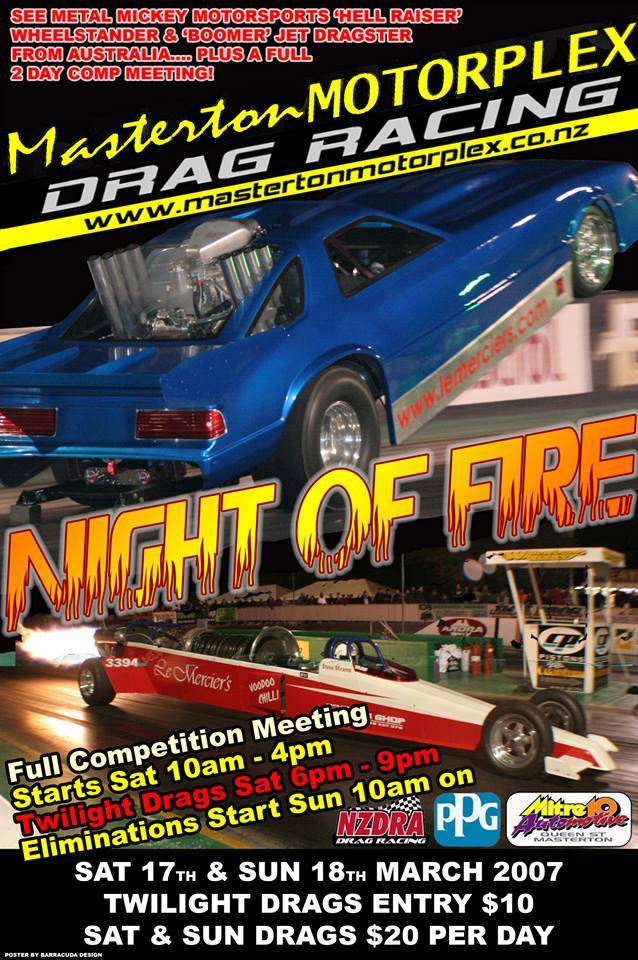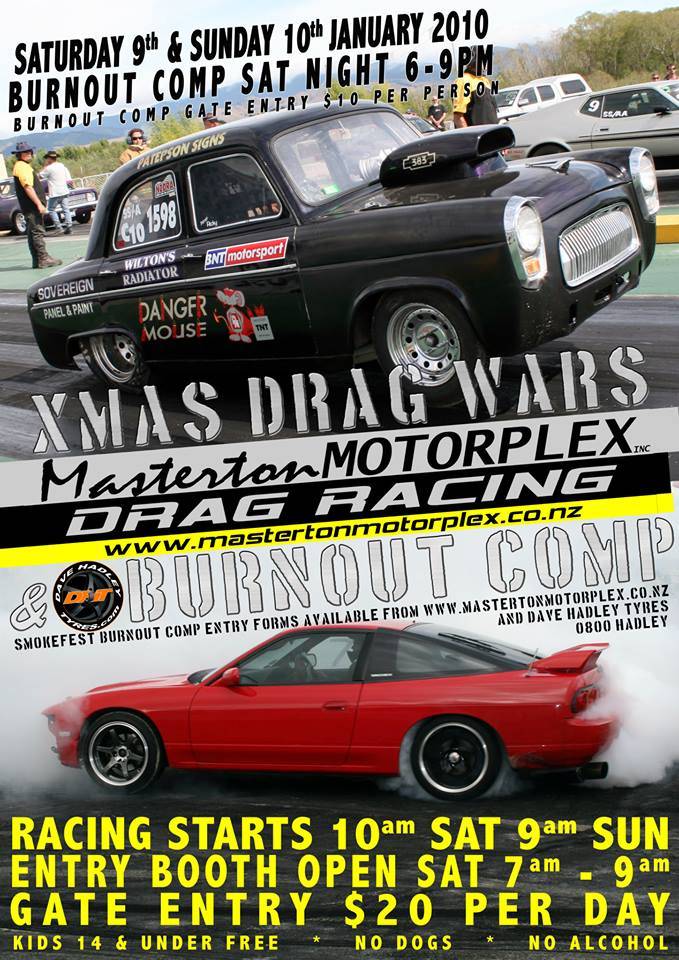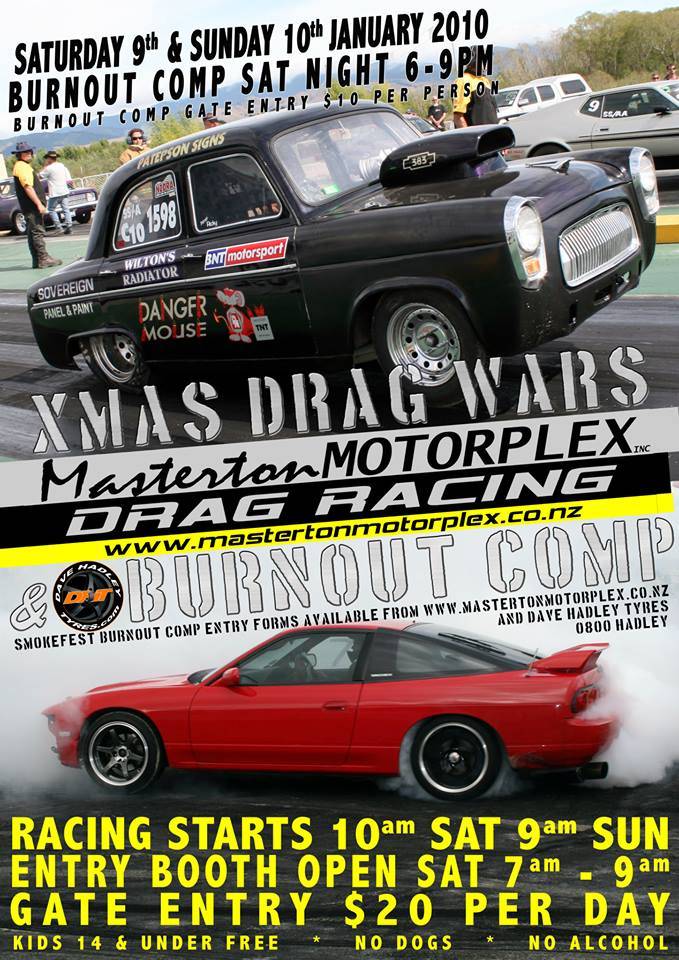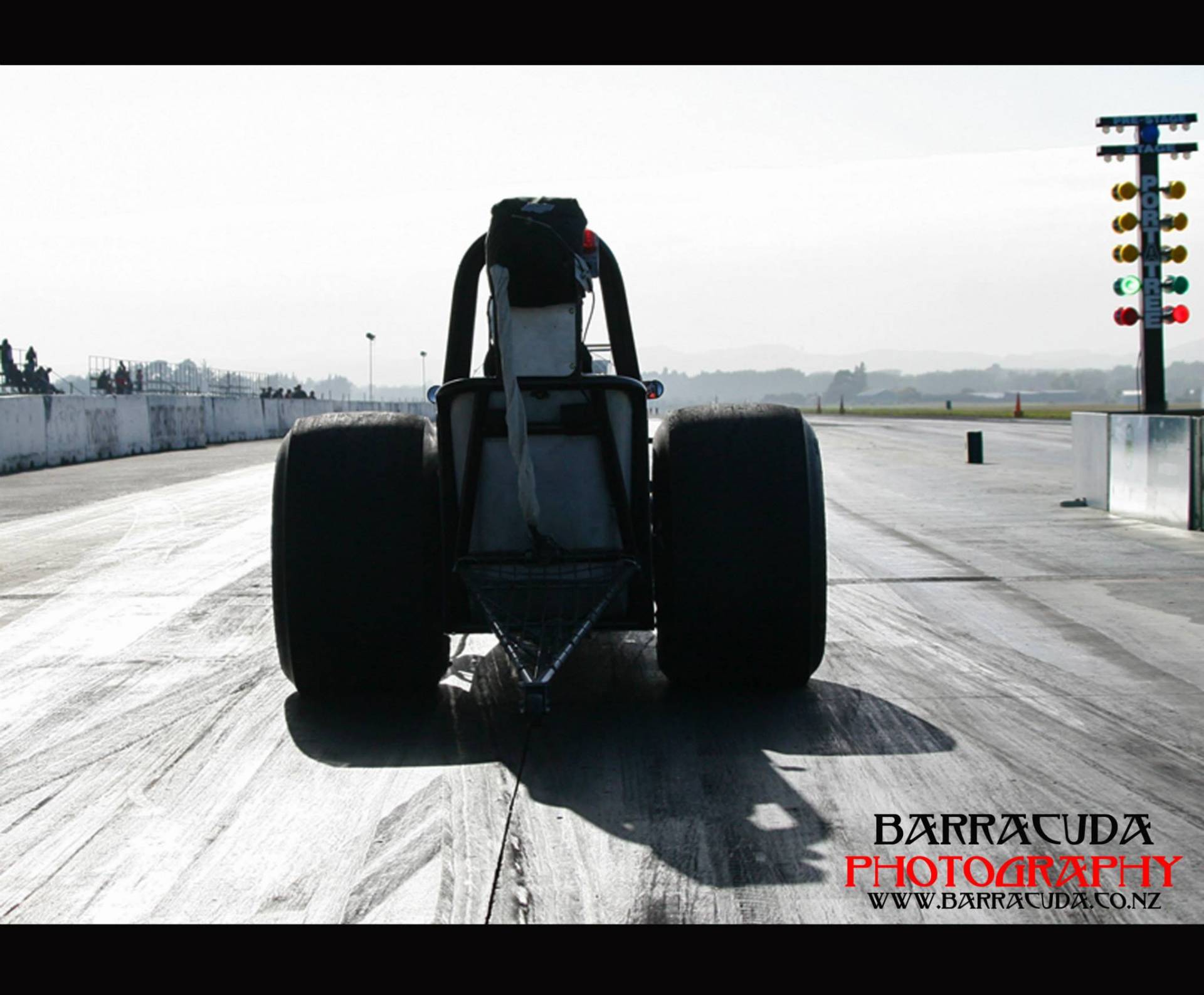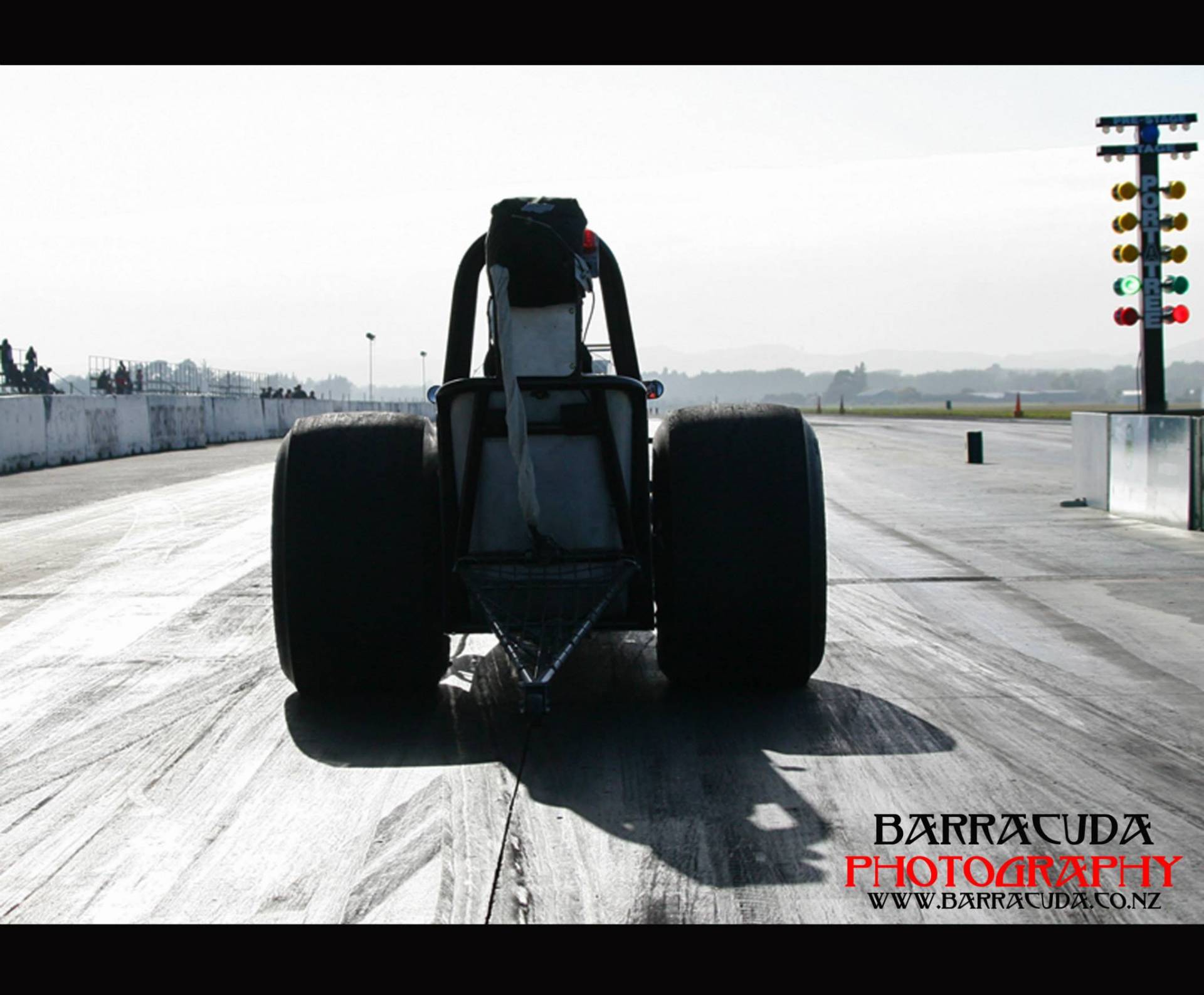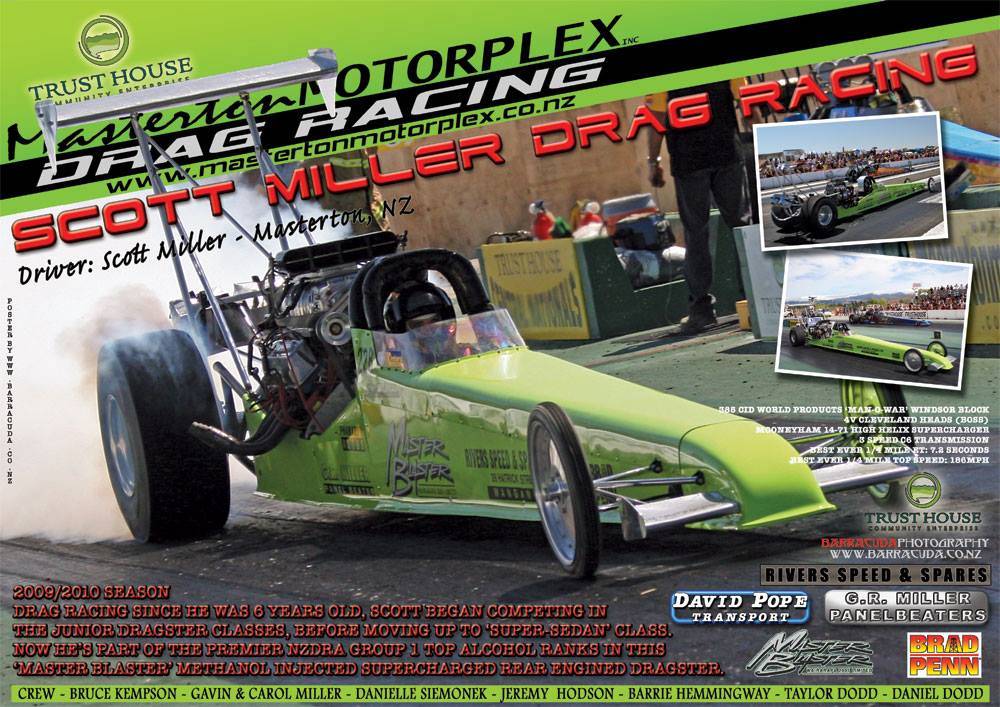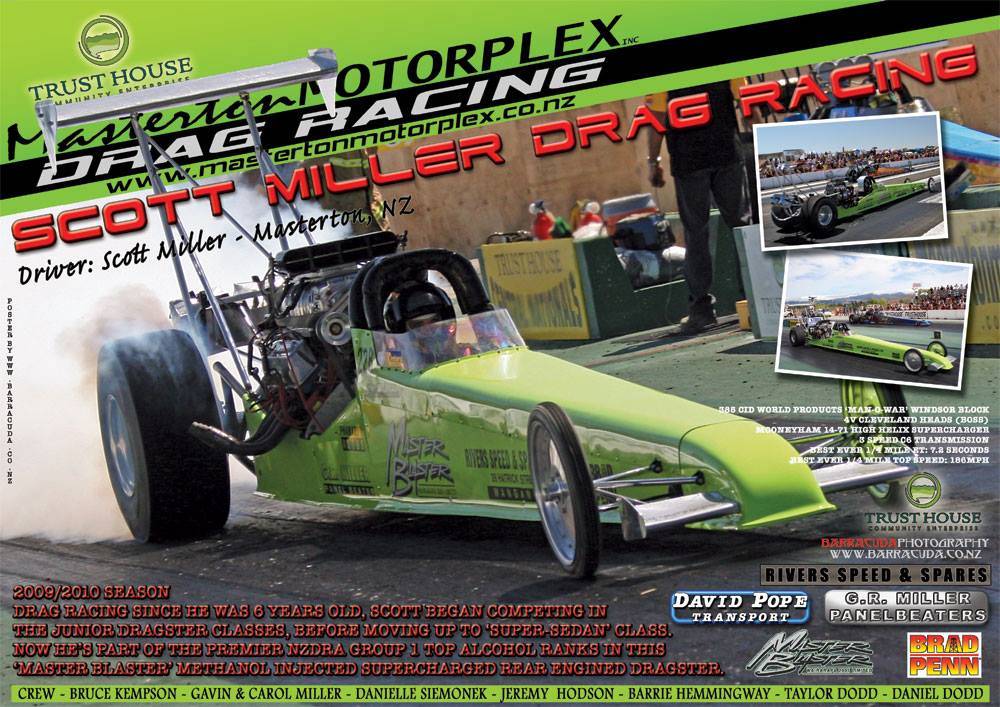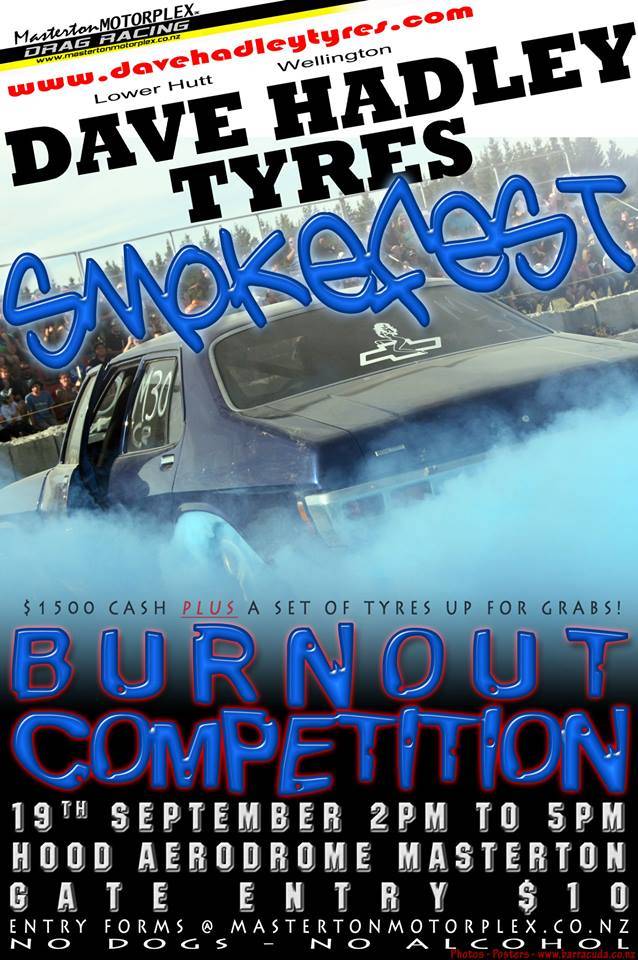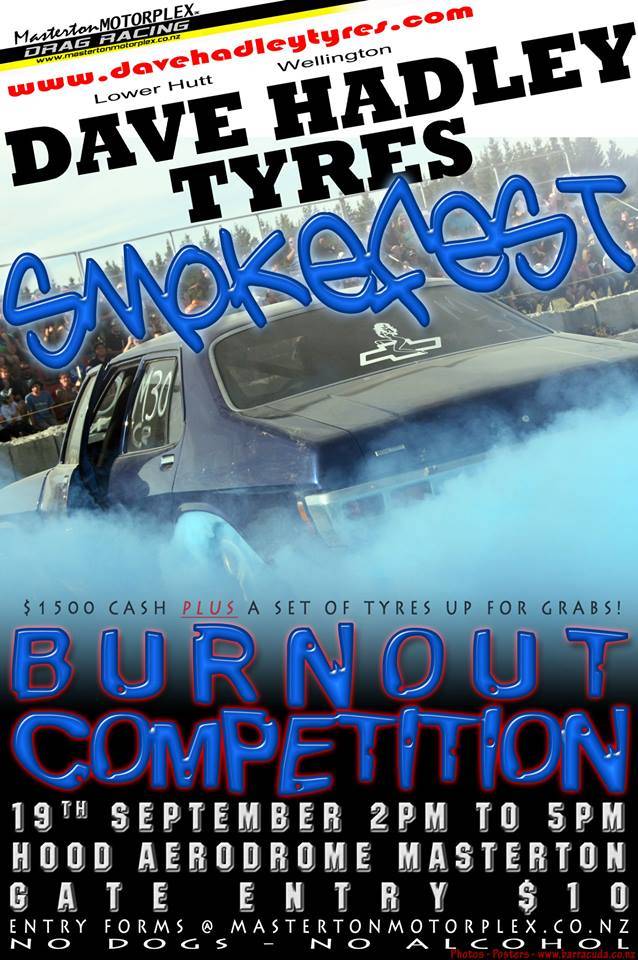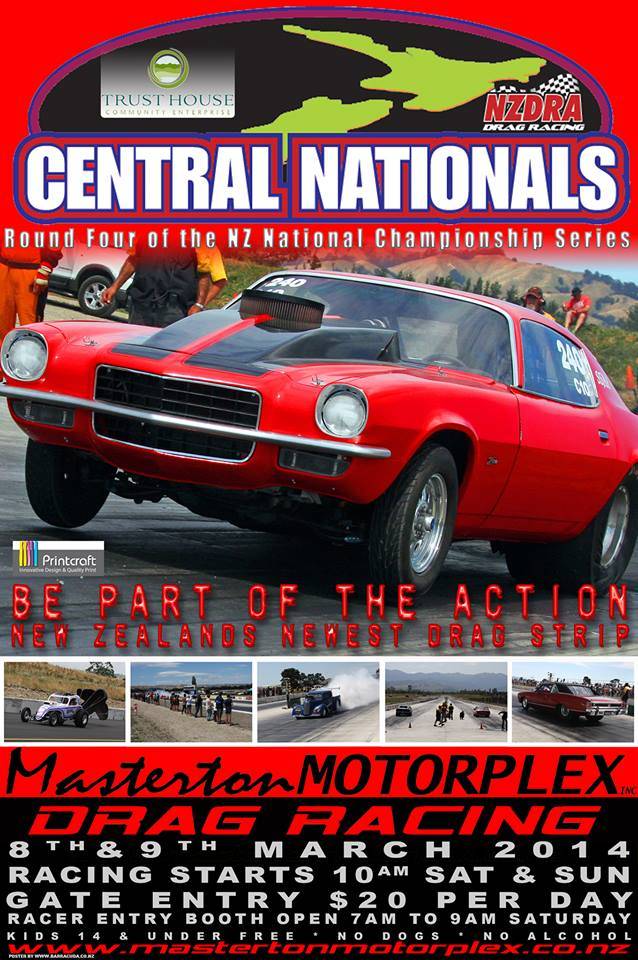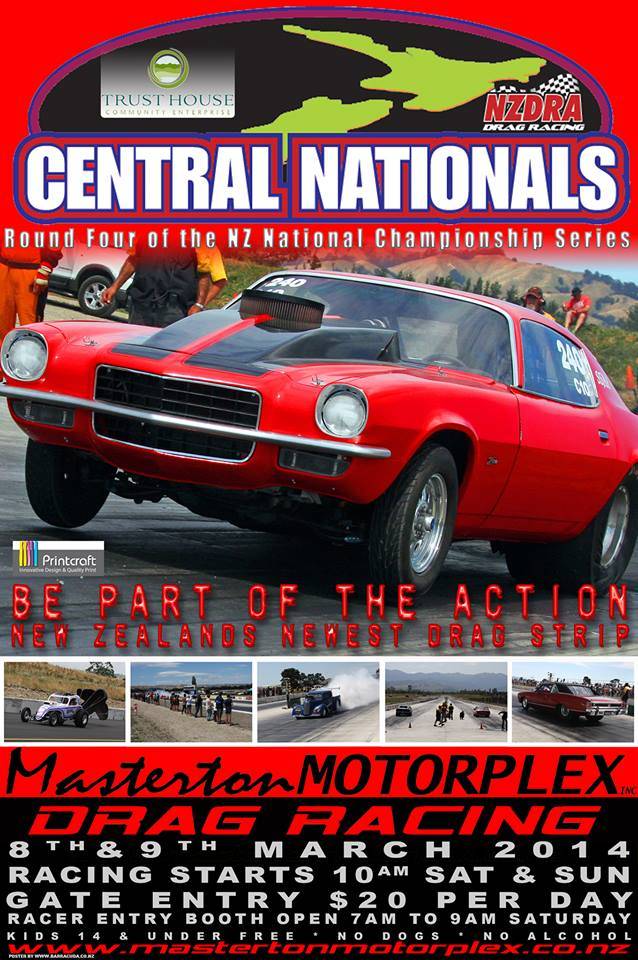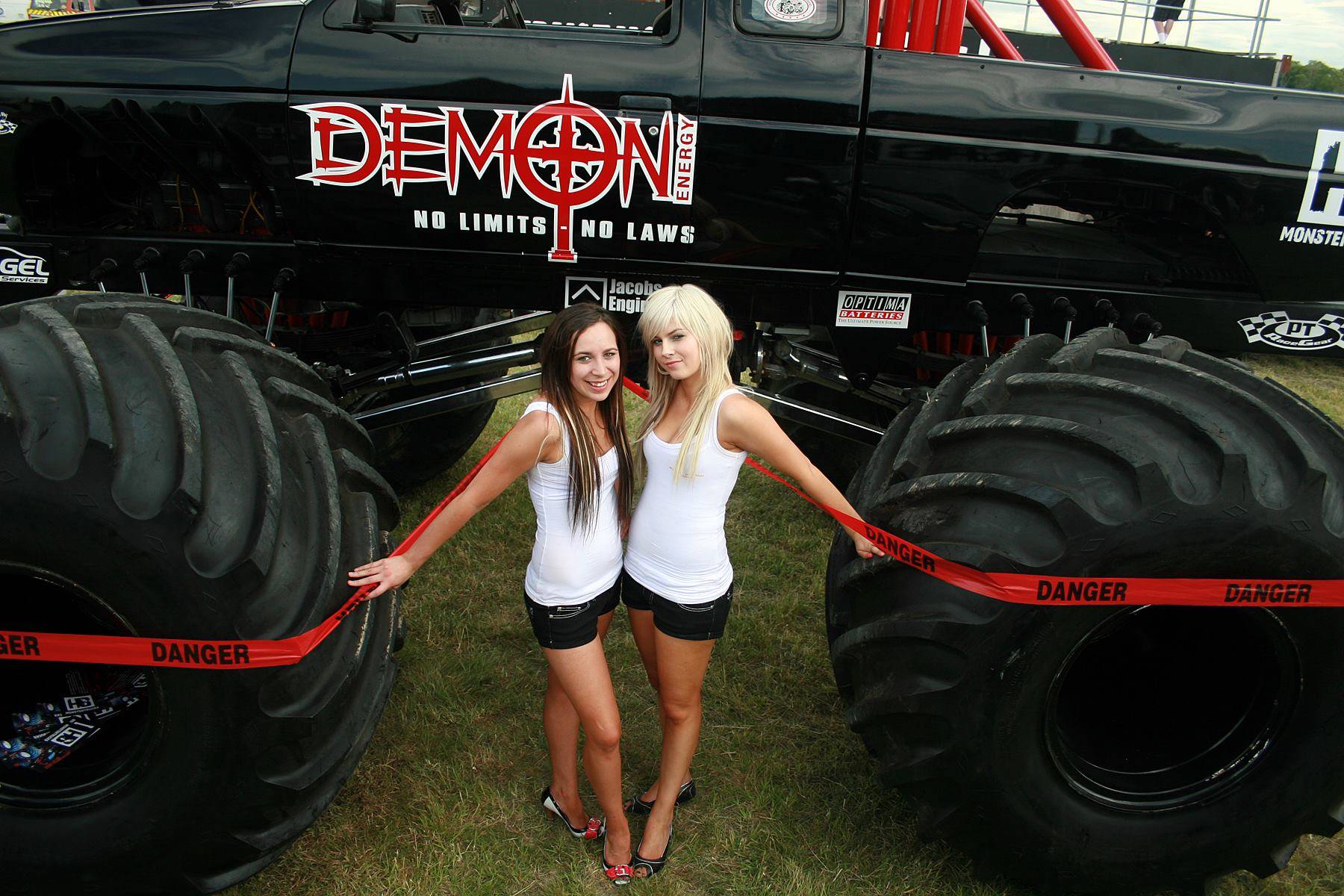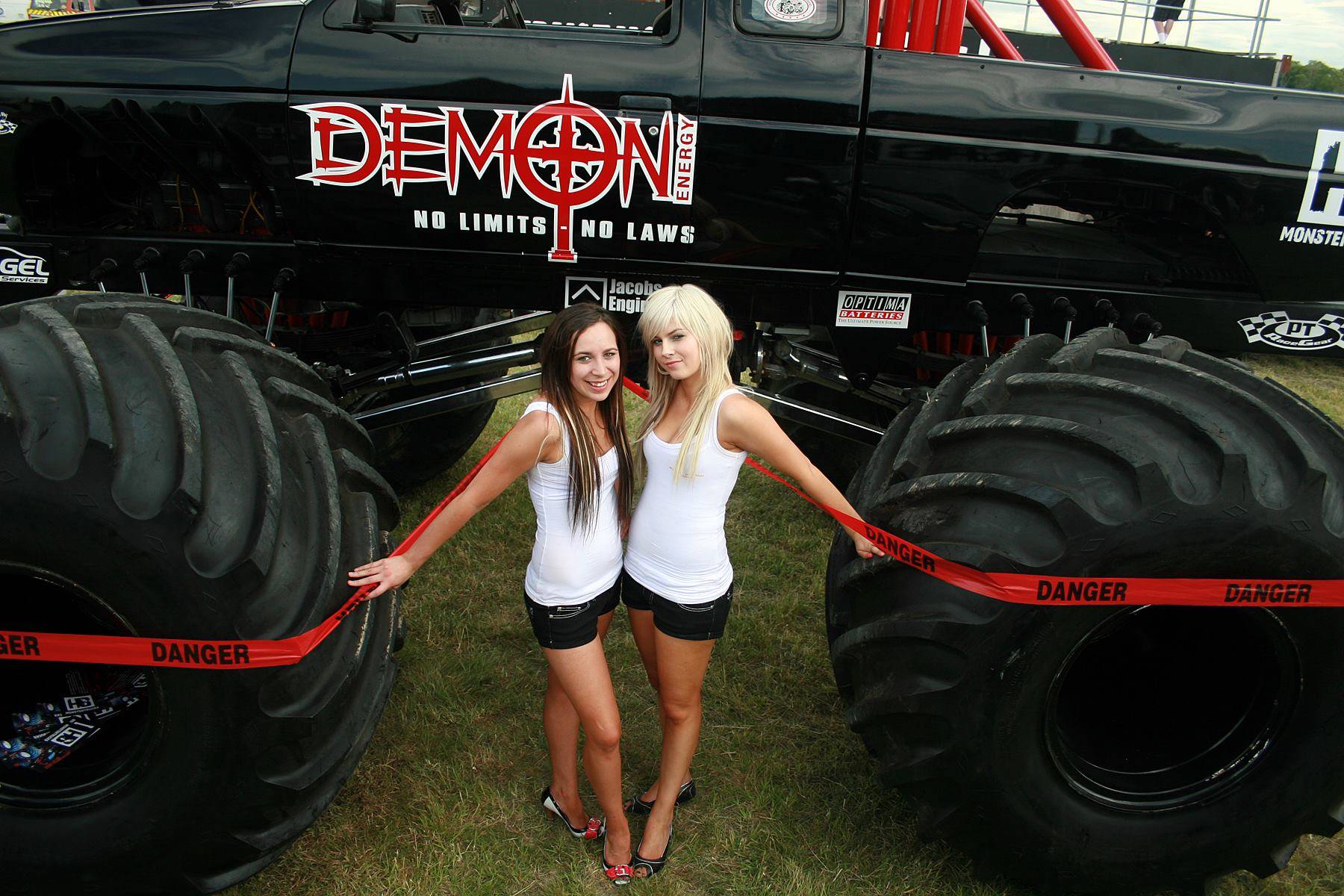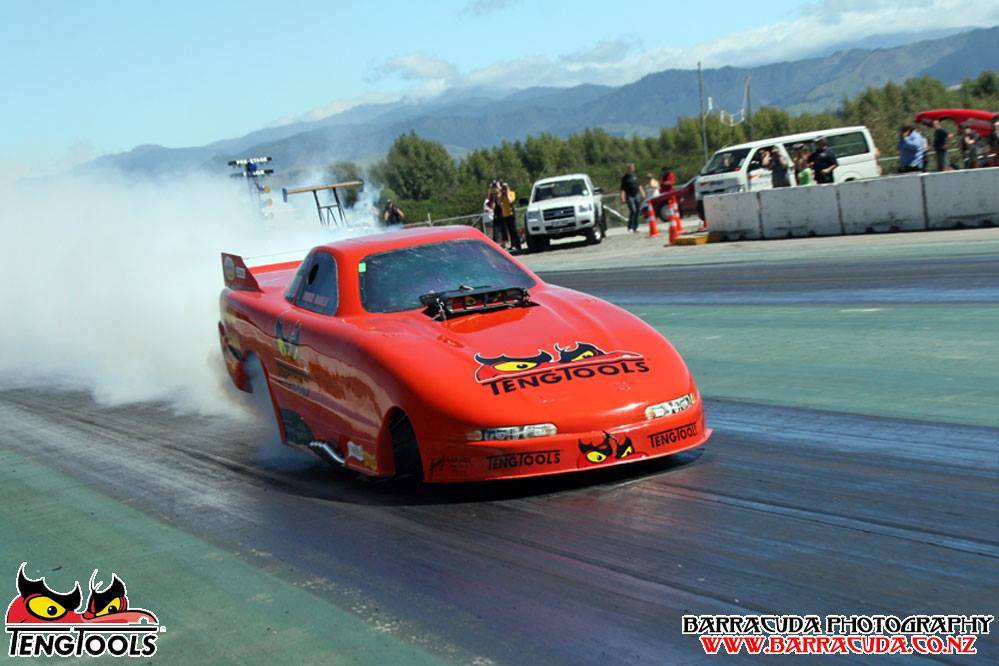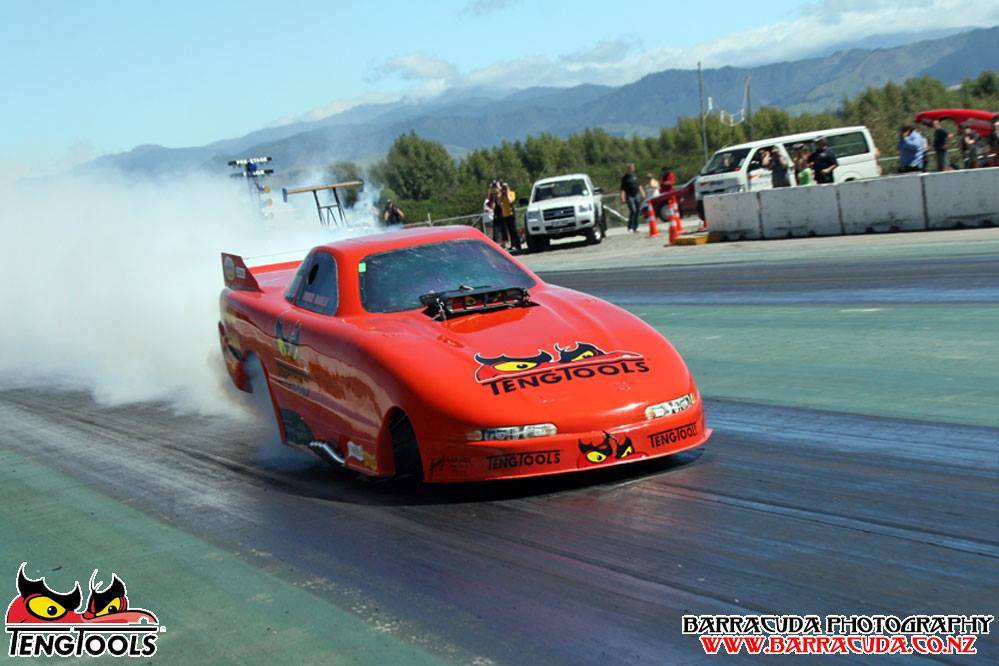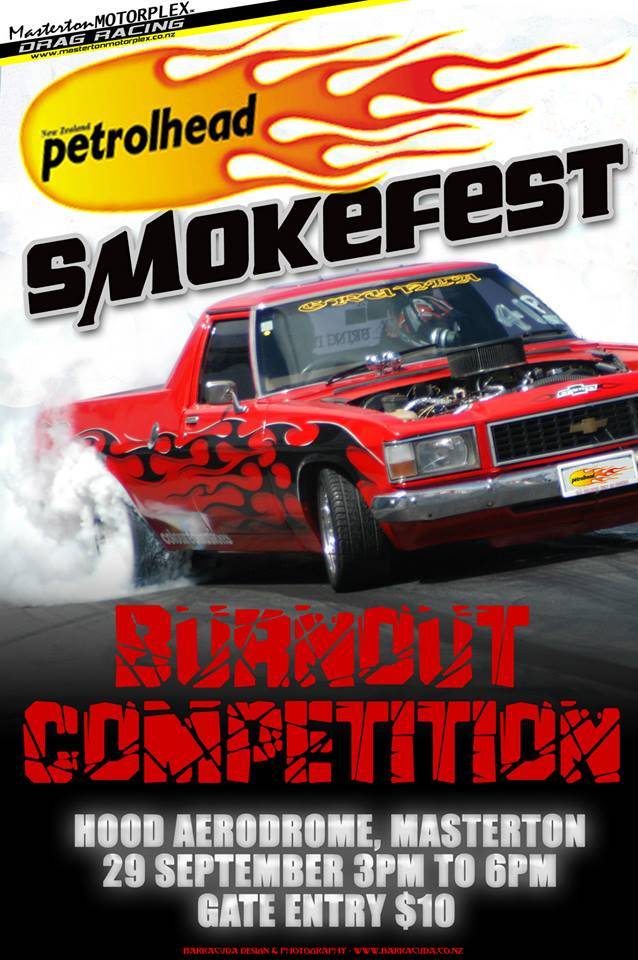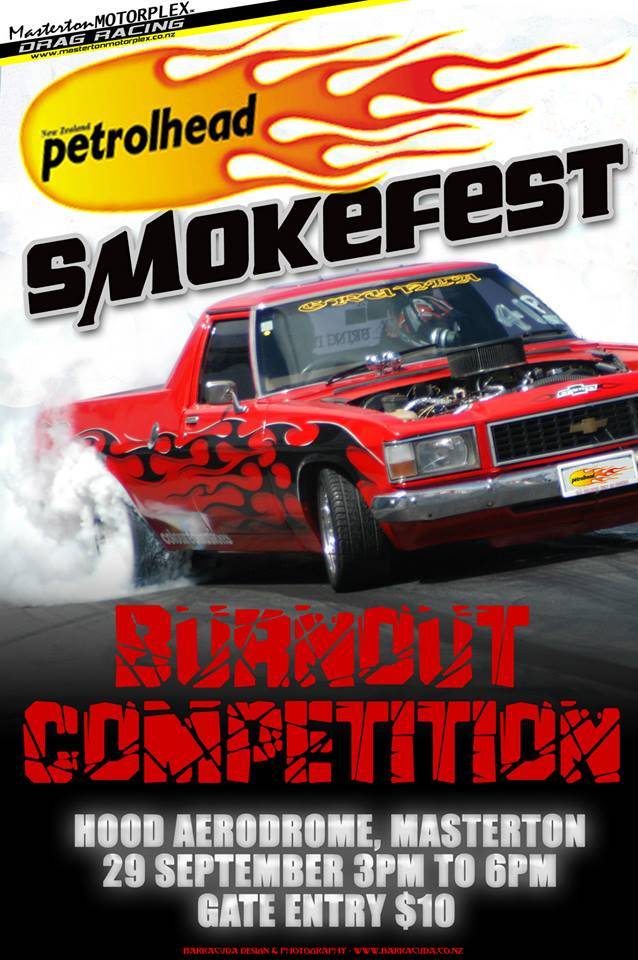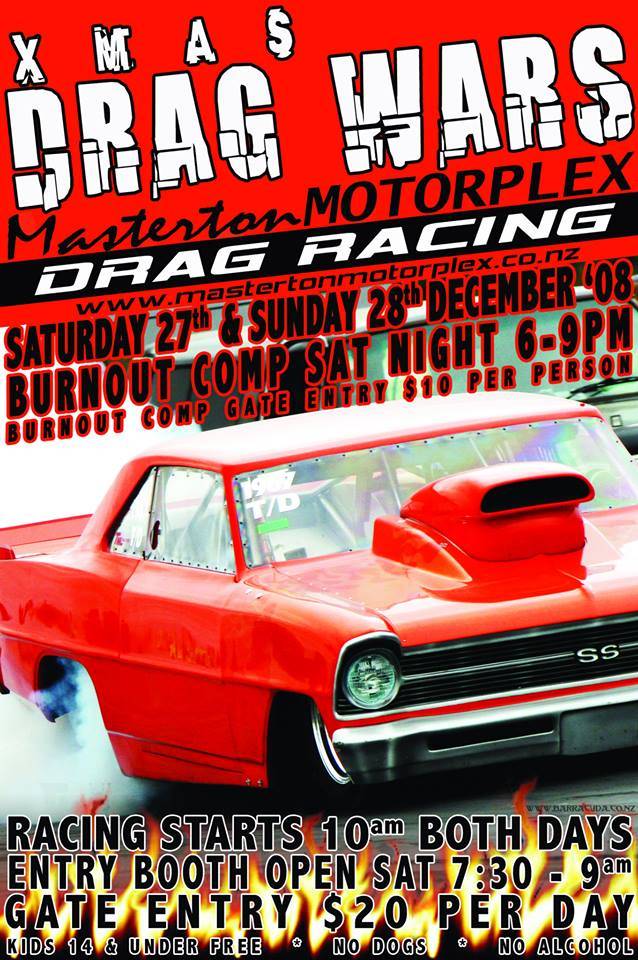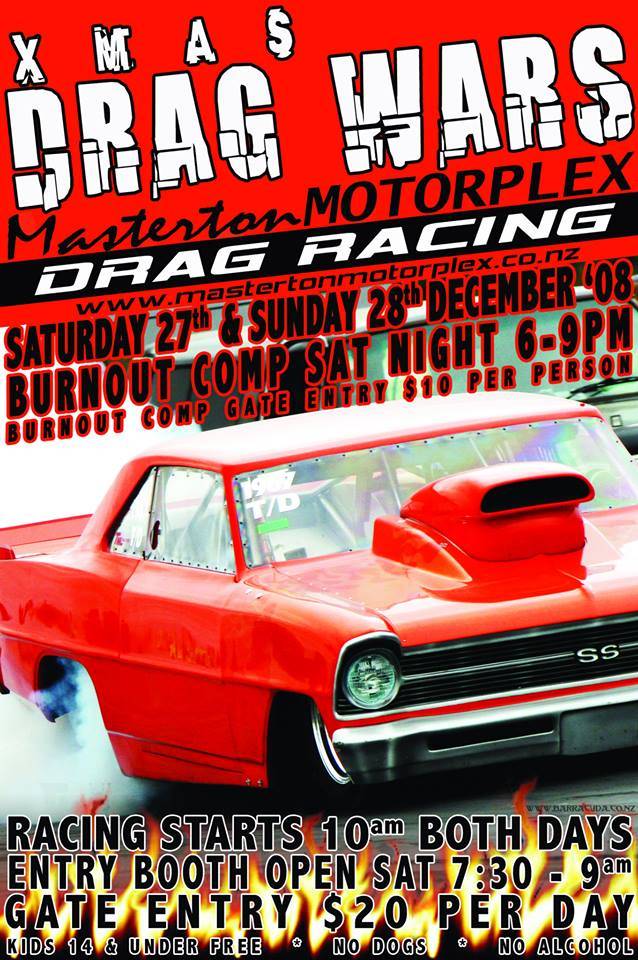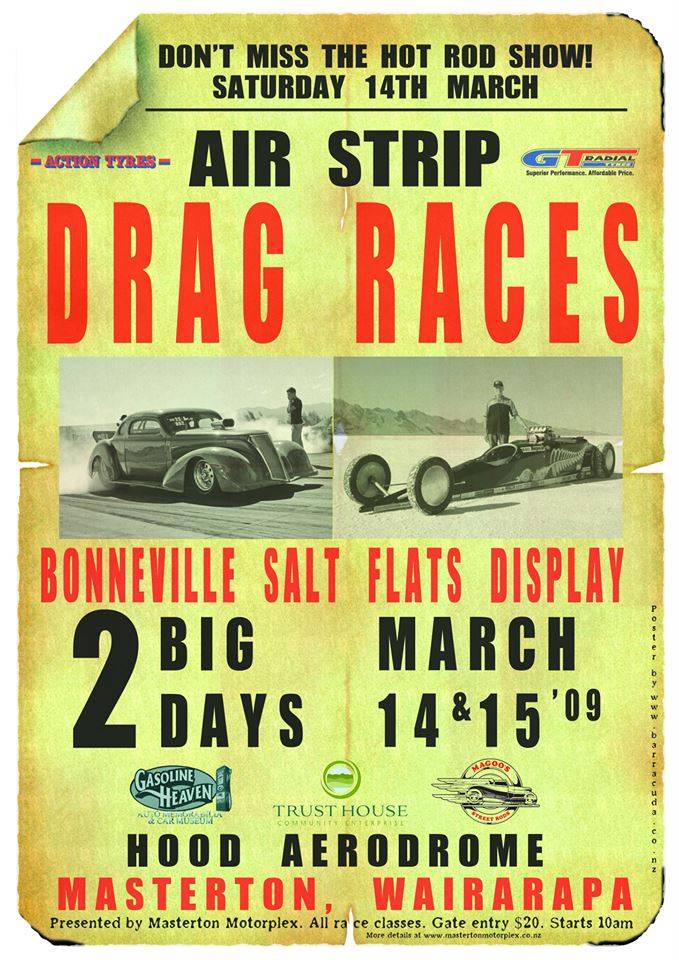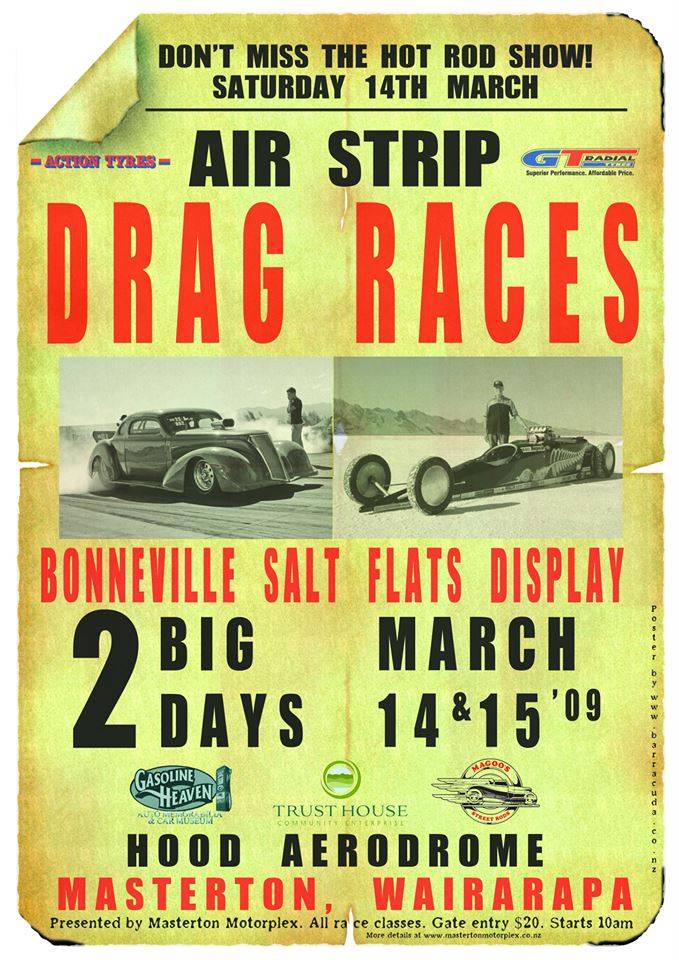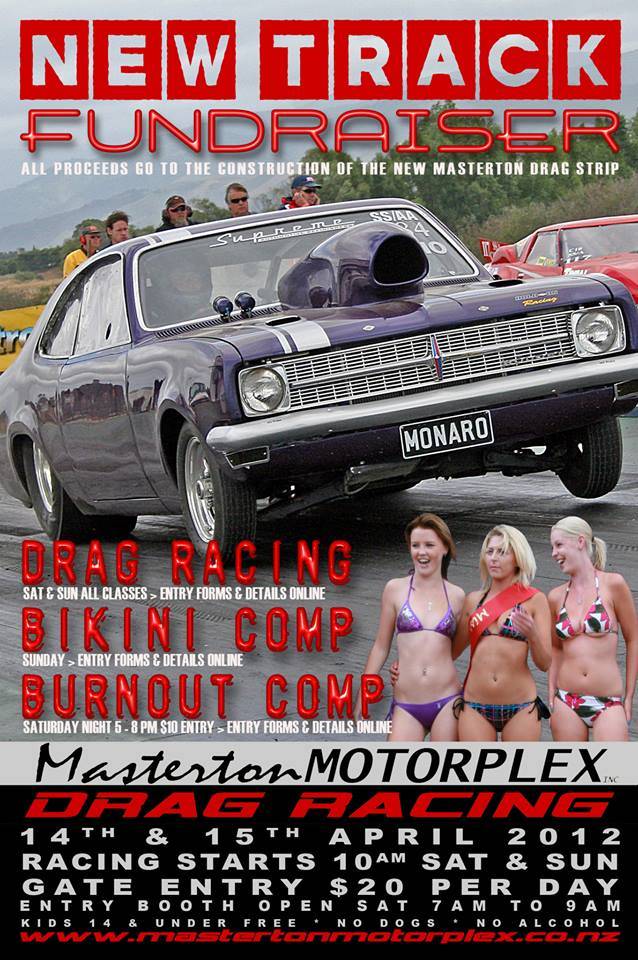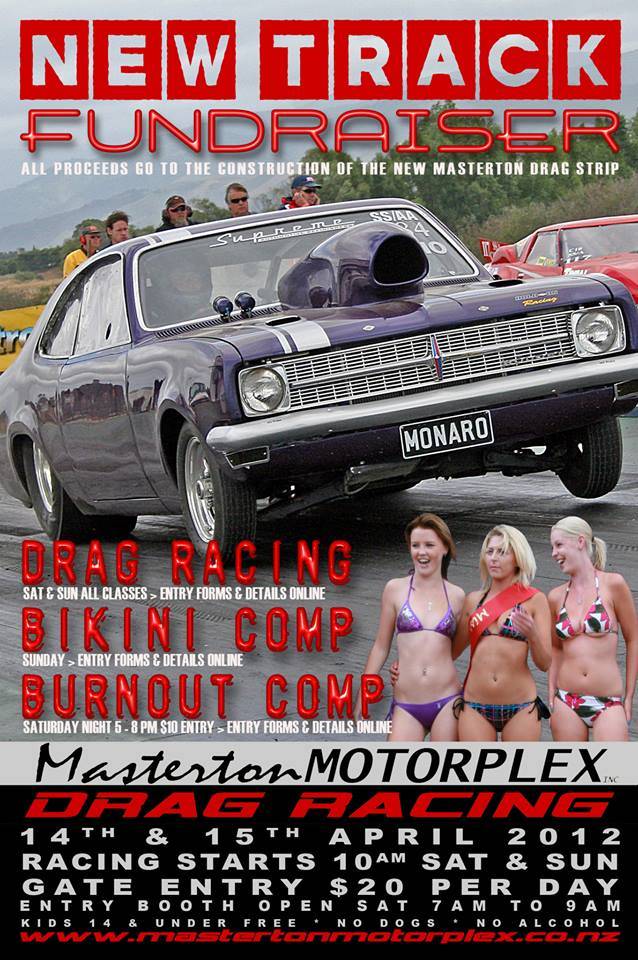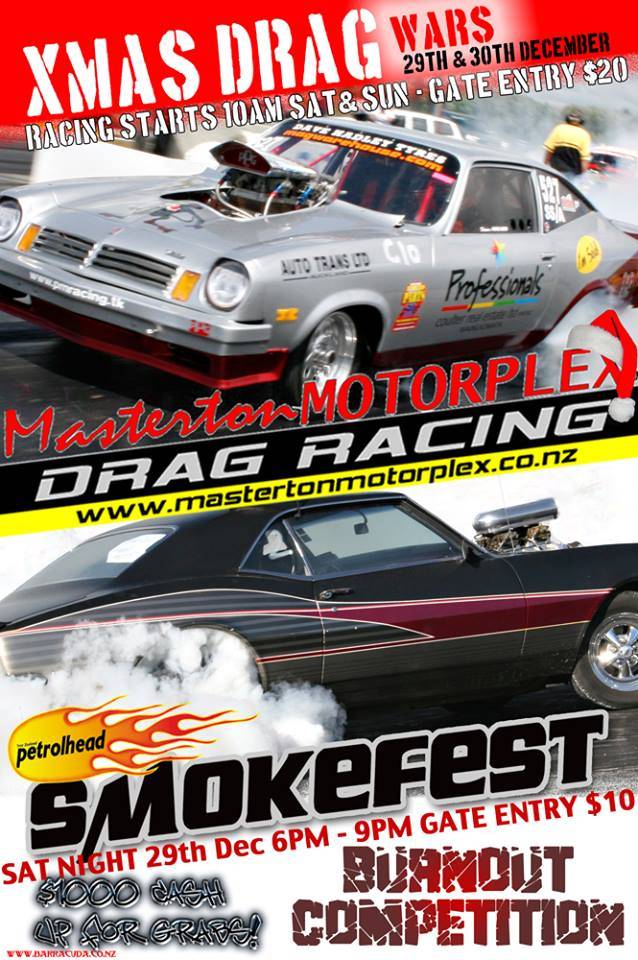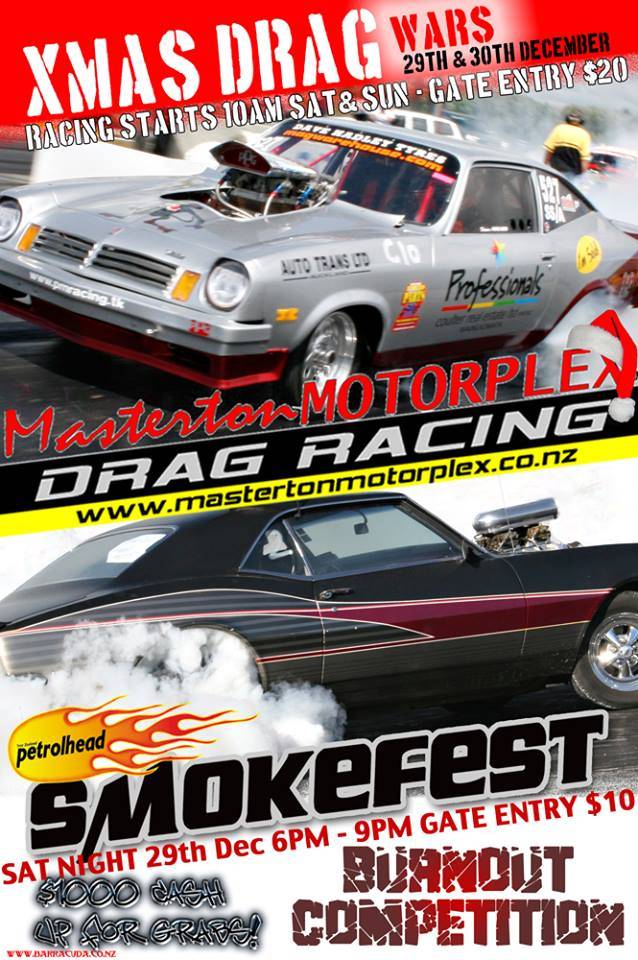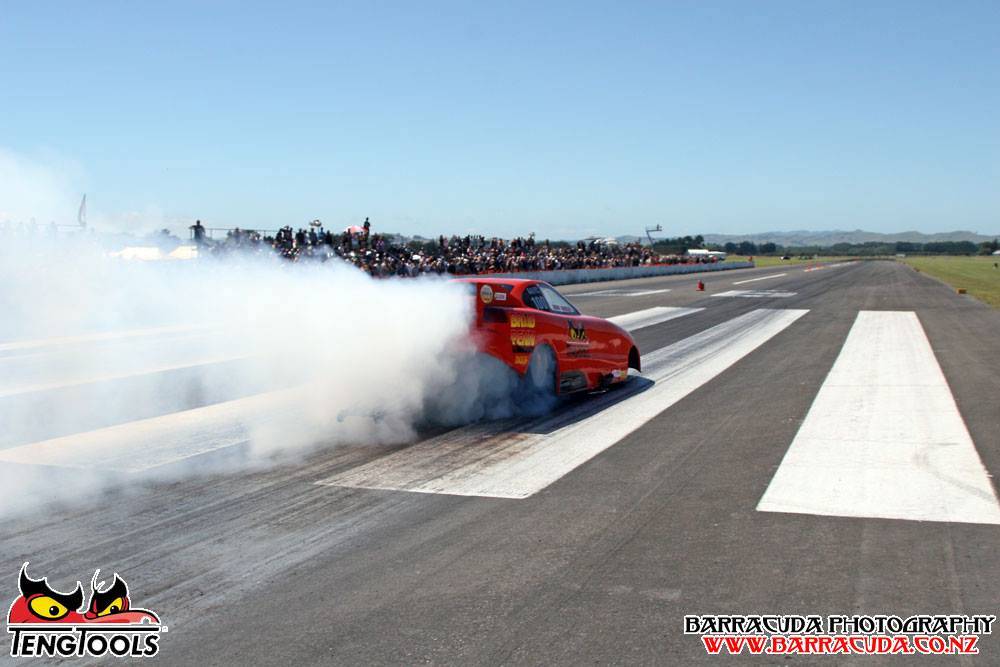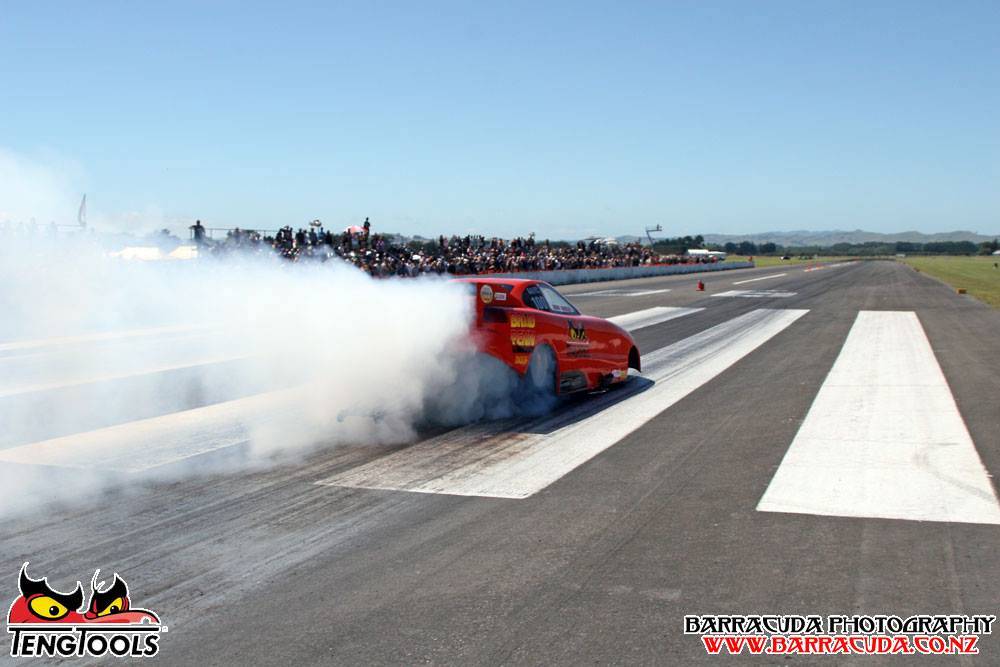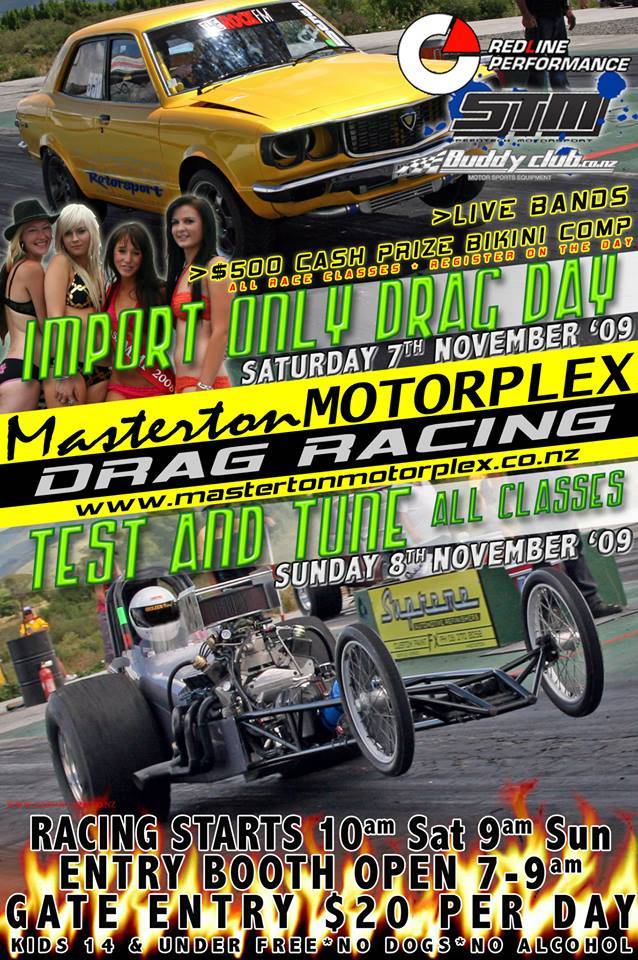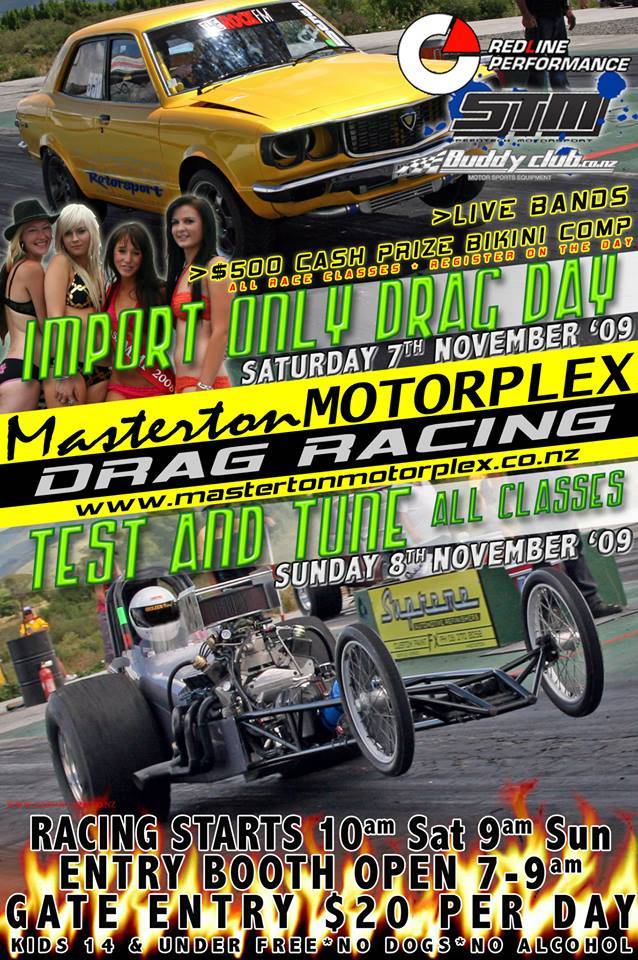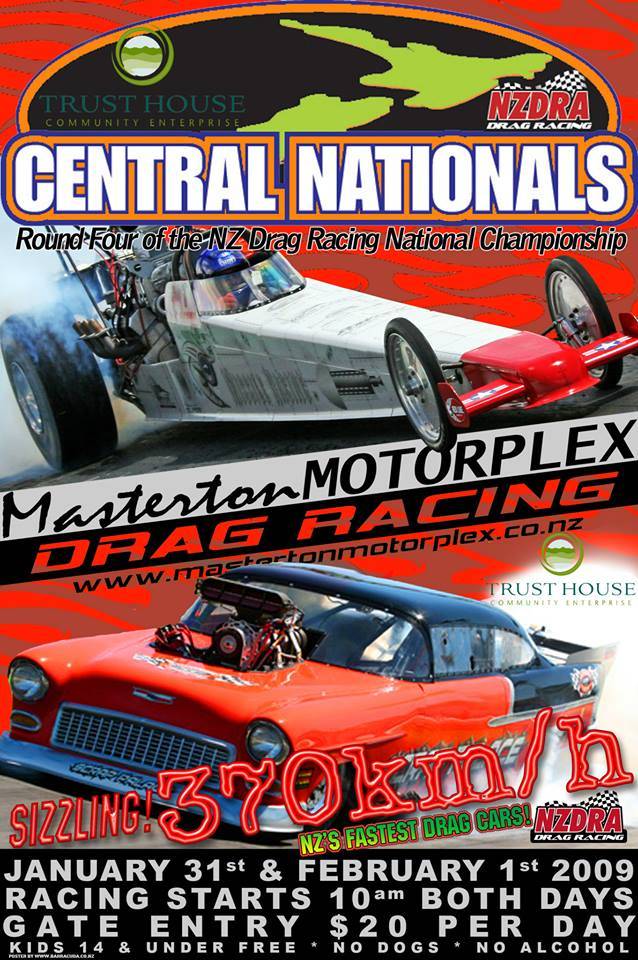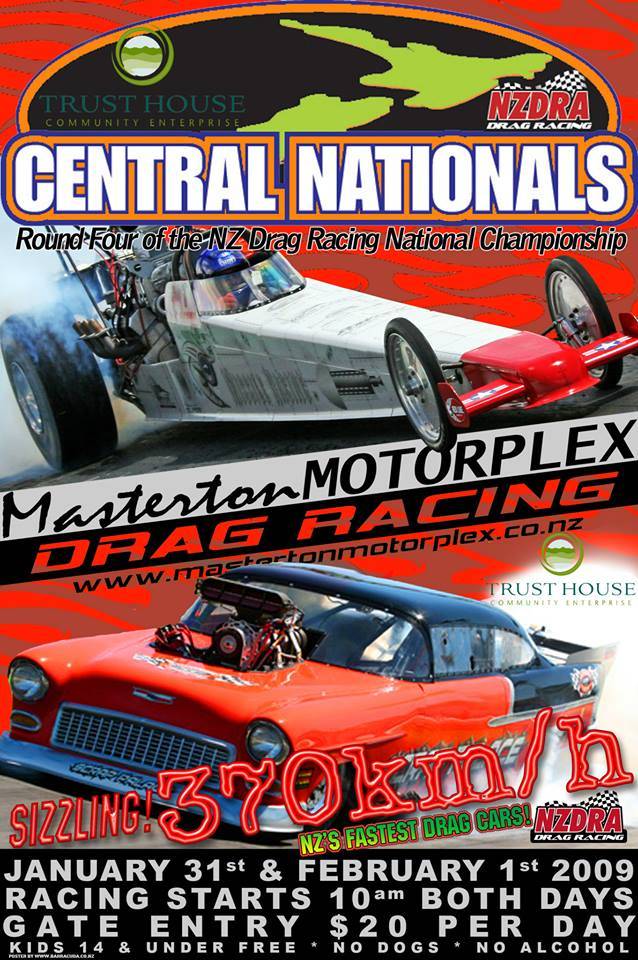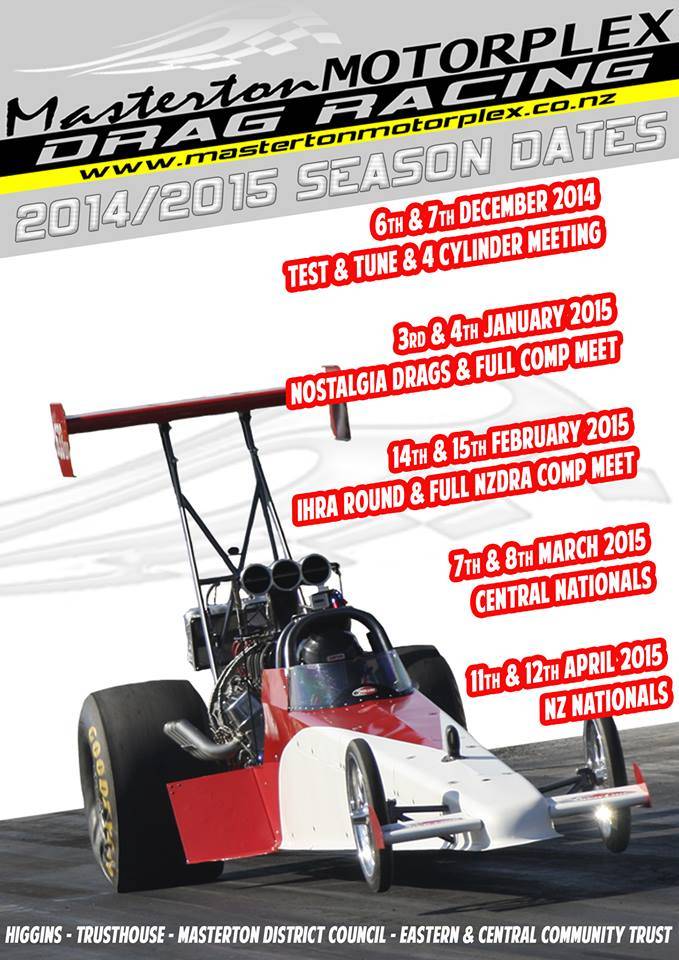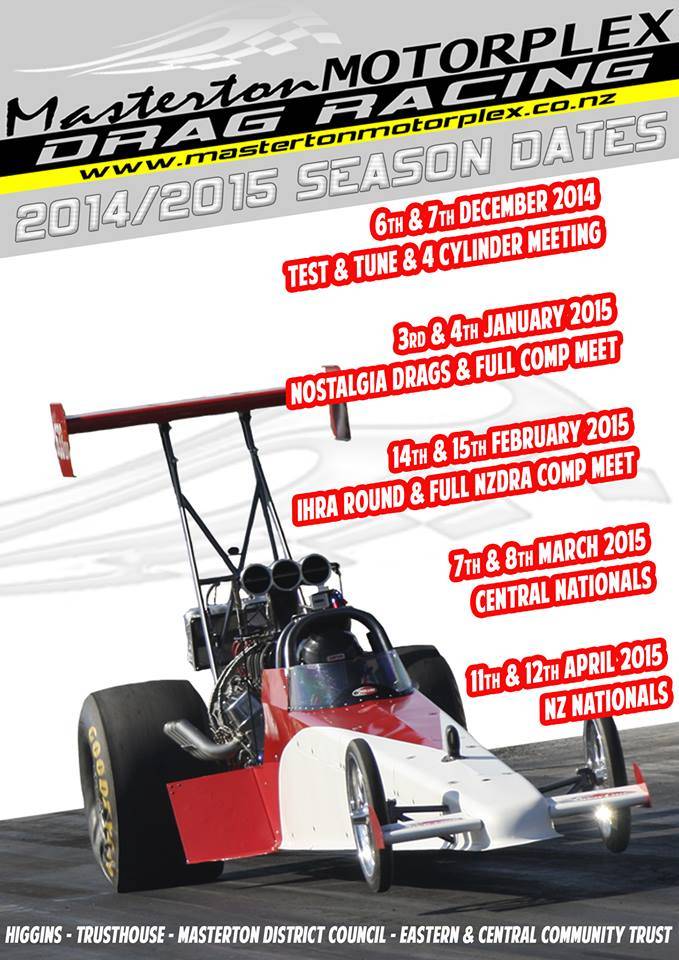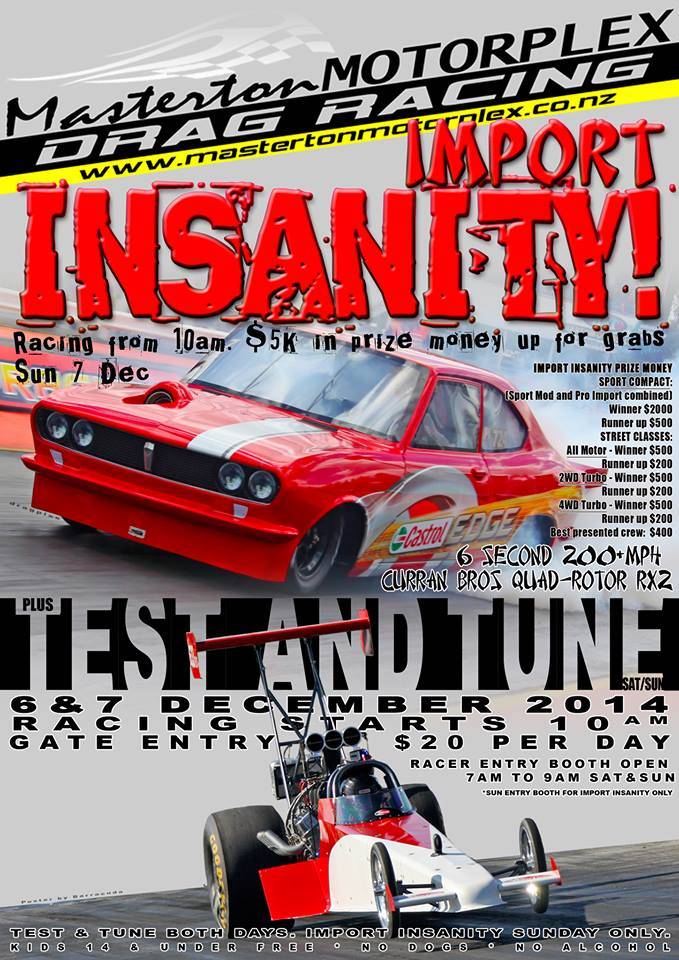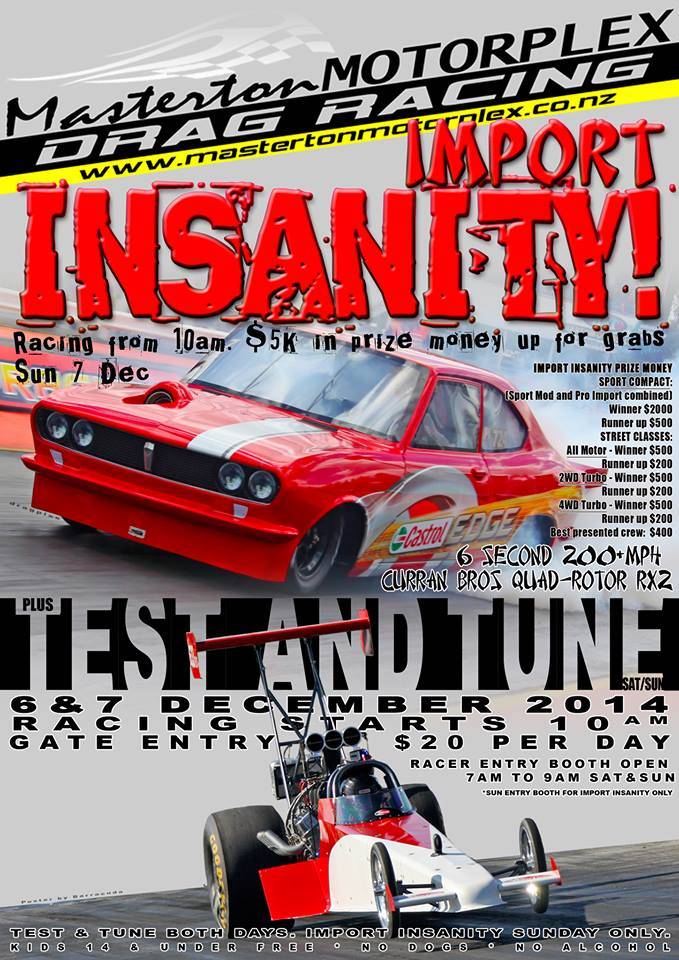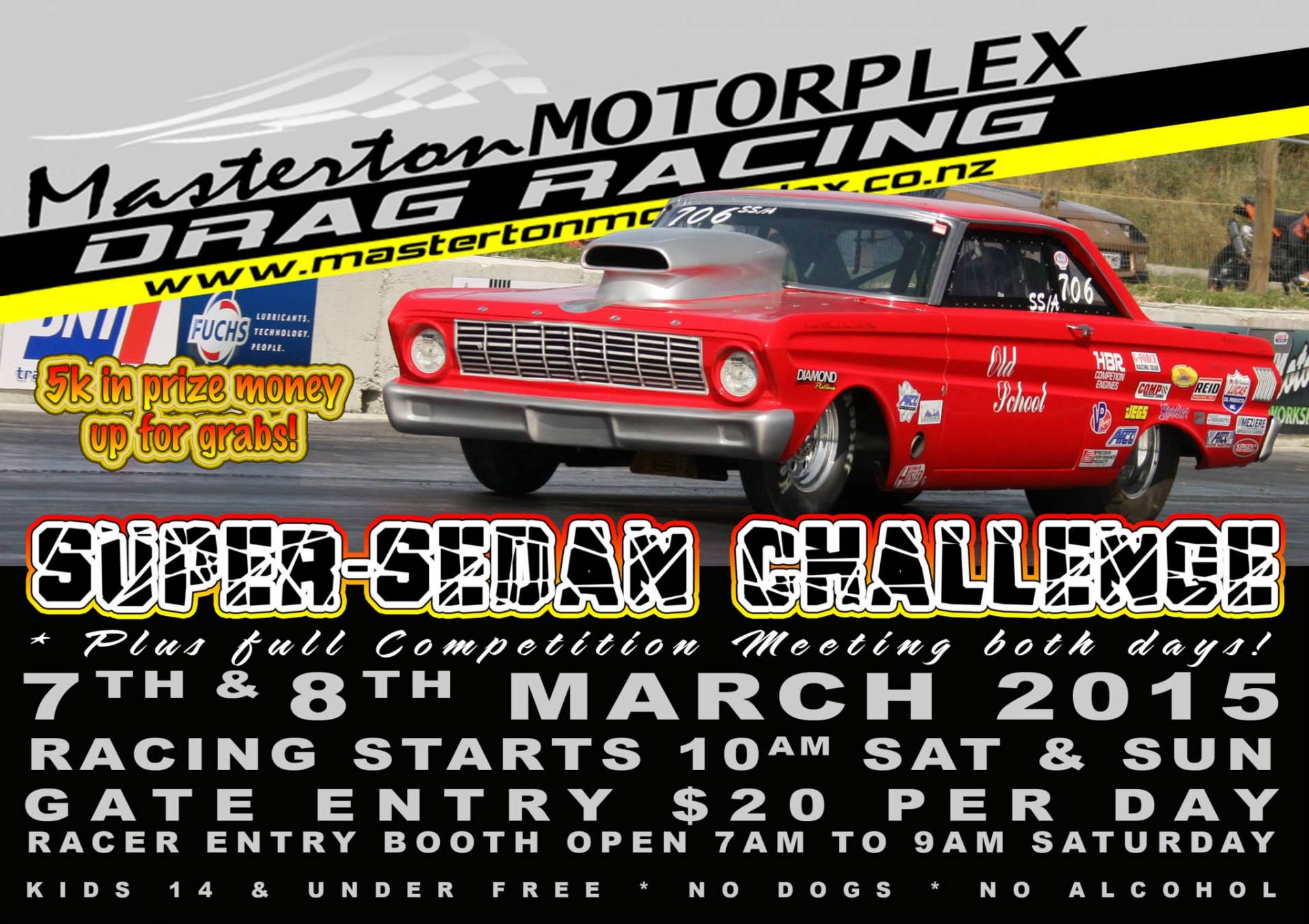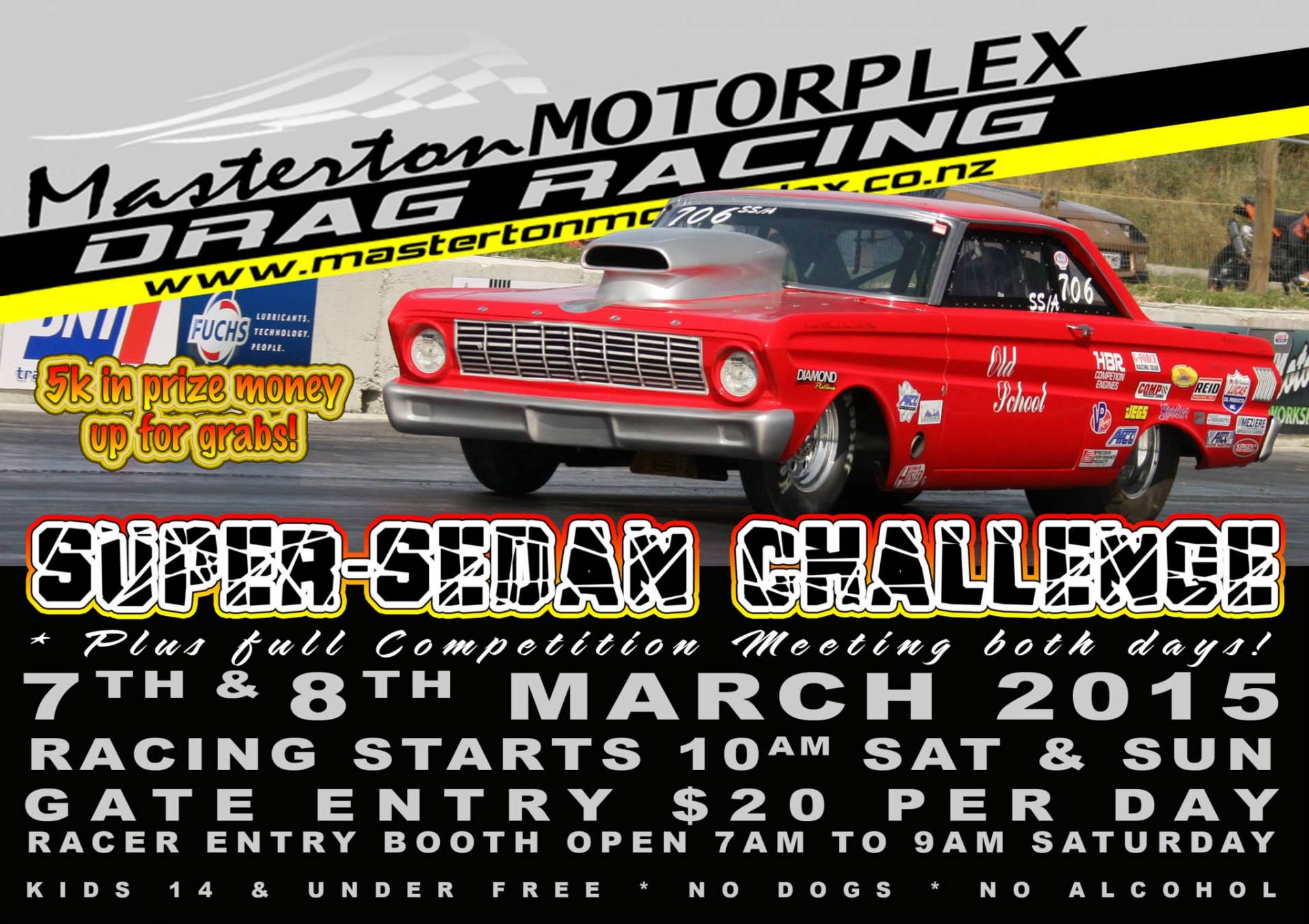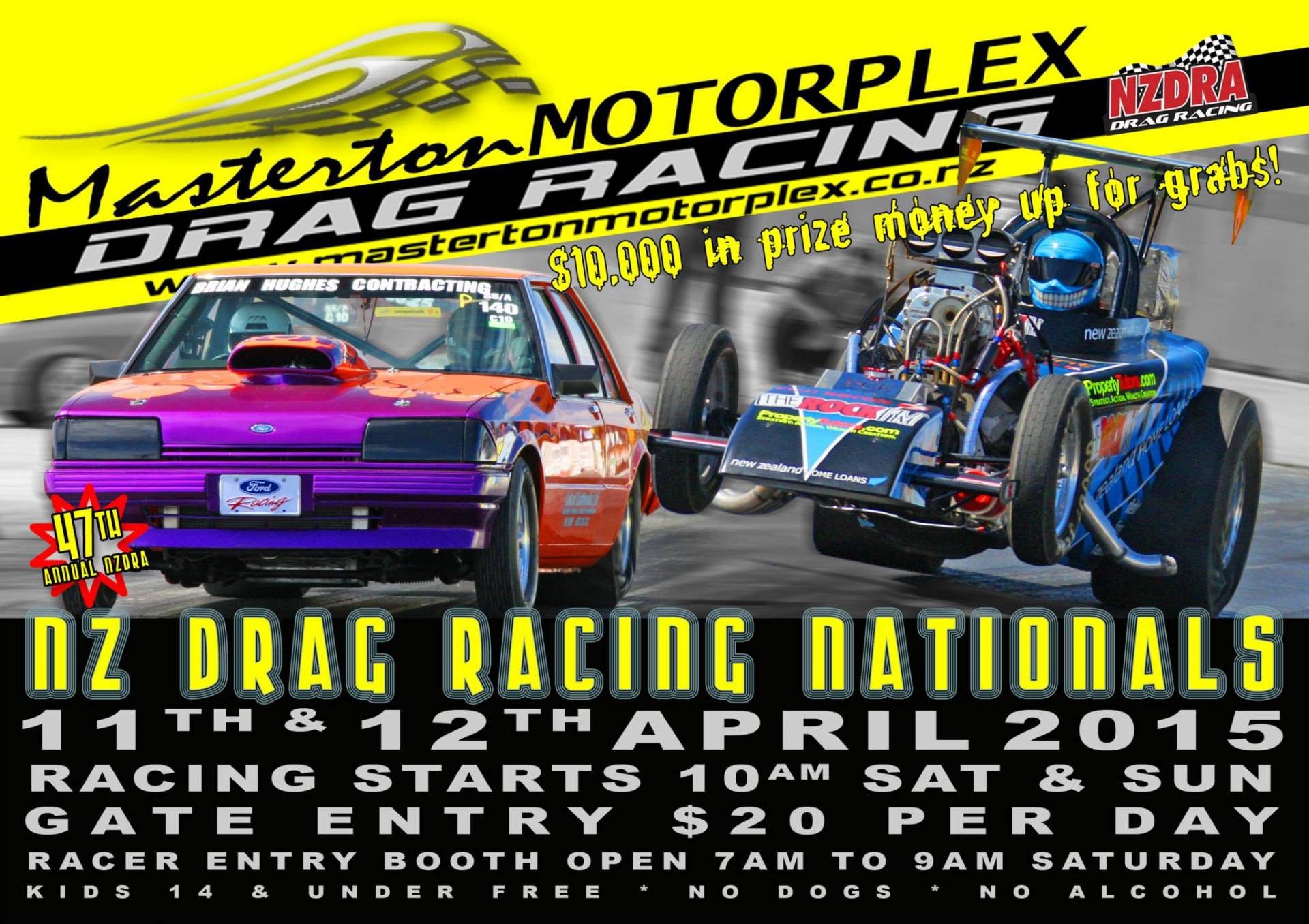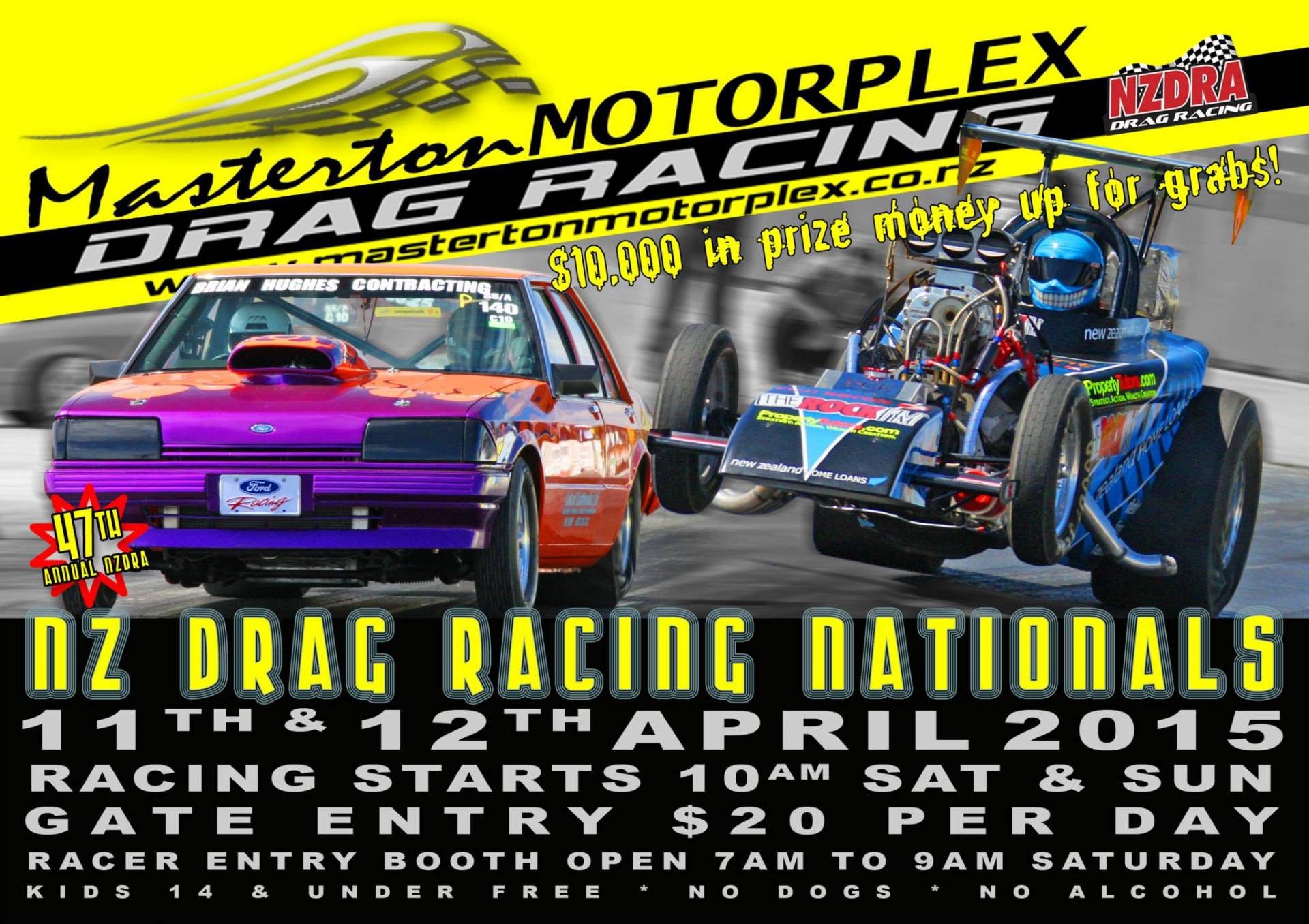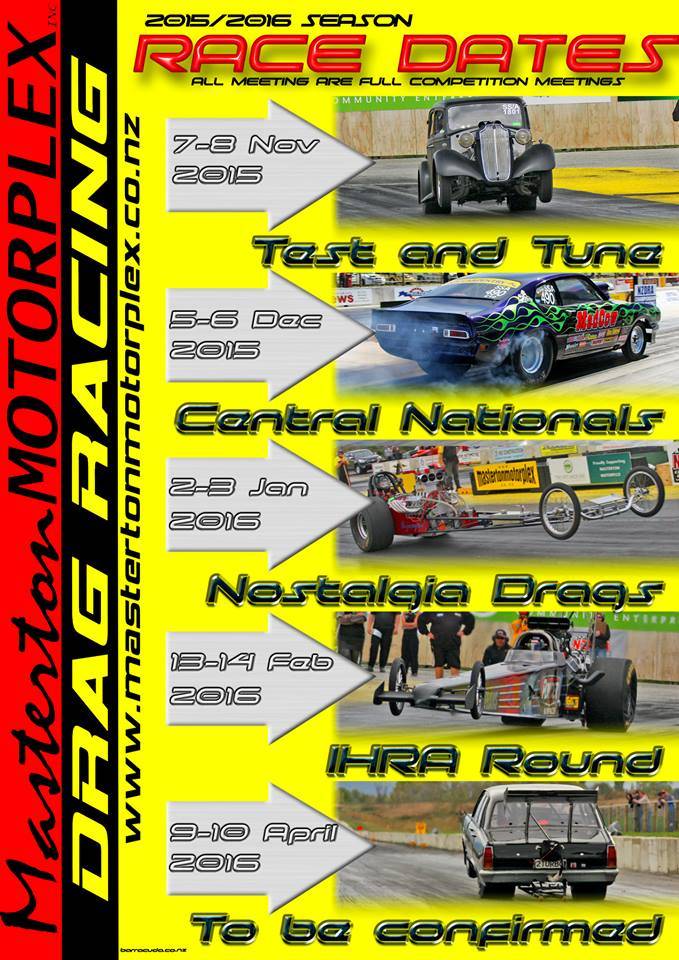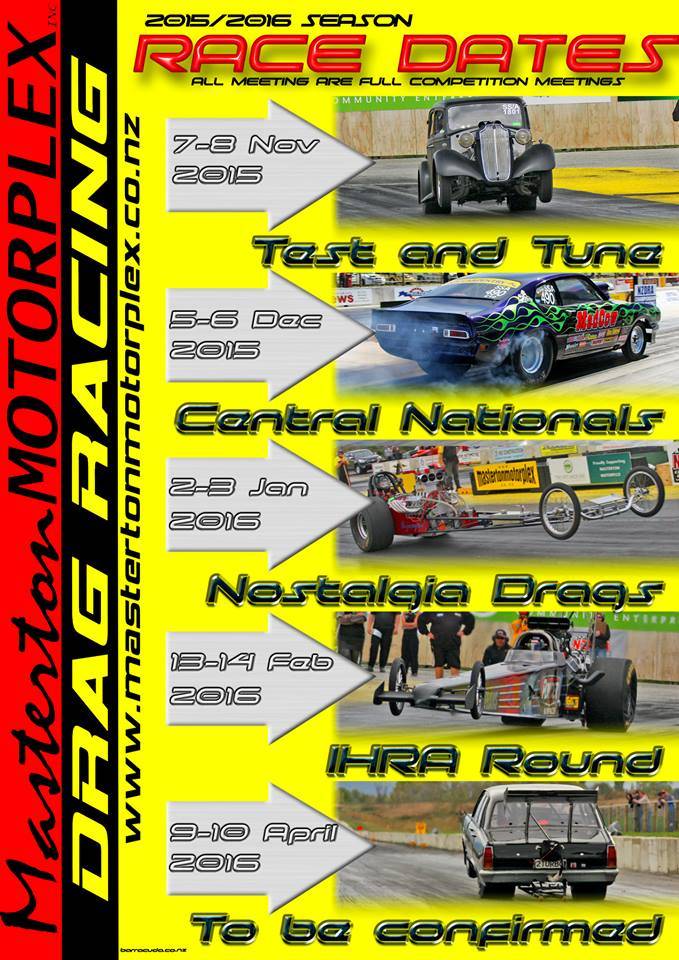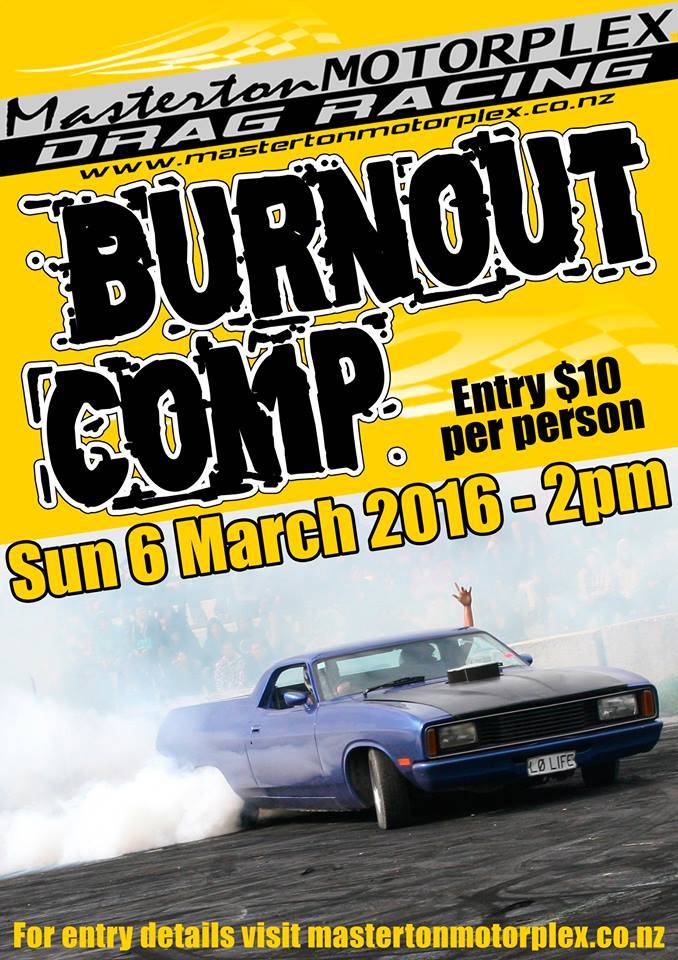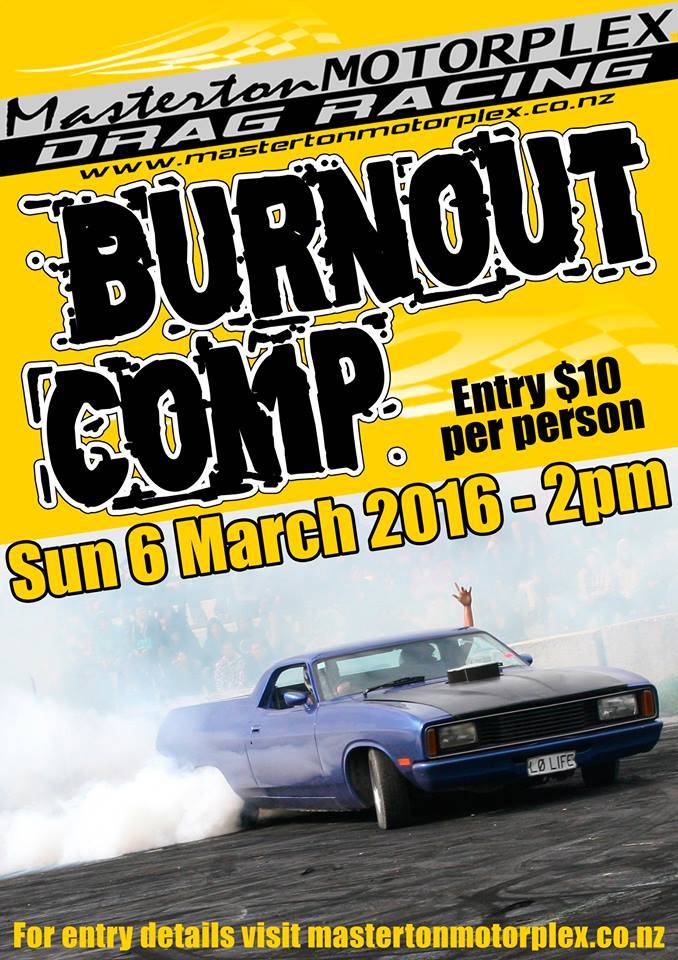 66433_934684966548009_326057741_n
135763_549262868423556_1800434623_o
156418_934677319882107_832849060_n
482495_709646532385188_1145868283_n
559922_934677636548742_2077081332_n
579227_934676946548811_1762512648_n
598380_639836972699478_852297084_n
1016358_934682283214944_612984866_n
1016457_934698479879991_946769287_n
1377594_934684993214673_65252543_n
1380237_934697309880108_240366841_n
1382876_934682573214915_1467620276_n
1526980_934682309881608_695710920_n
1538751_934698959879943_1809788309_n
1614344_934695019880337_502076744_o
1614356_934712449878594_1811714367_o
1655633_934695573213615_1436339603_o
1782064_934696153213557_590942614_n
1795241_934712243211948_959324111_o
1798744_934682509881588_2127383262_n
1799888_934724939877345_45963398_o
1891031_934677399882099_1977151957_n
1896800_934675119882327_1447744779_n
1897837_934693939880445_1861335188_n
1898467_934716396544866_267042005_o
1898482_934695366546969_1788273126_o
1904150_934696789880160_830870352_n
1904174_921417967874709_104064034_n
1911025_934724673210705_3491505_o
1911181_934711469878692_808058302_o
1911686_934682259881613_447291631_n
1920113_934689813214191_1351081242_n
1920504_934689829880856_540577804_n
1926727_934699546546551_1024734390_n
1964881_934682483214924_503714641_n
1978529_934717799878059_1307211576_o
1980046_934711483212024_209158063_o
1982087_934694693213703_245553994_n
10004014_934684963214676_691500403_n
10006920_934725546543951_1730796212_n
10012599_934685086547997_419077215_n
10353651_1057032687646569_6712896423894621086_n
10418967_1099919663357871_8979038342476149847_n
10974163_1175436769139493_4954940207045915707_o
11024680_1189188304431006_7532531332952000906_o
11540895_1264702353546267_7823206635074770194_n
11703065_1264702253546277_7529486009488730465_n
12647262_1393062794043555_6097338217005489512_n
12651018_1393063567376811_7491586770932565863_n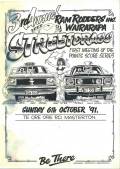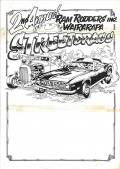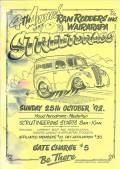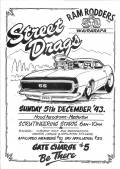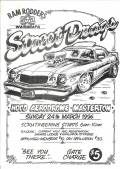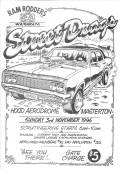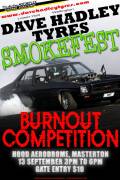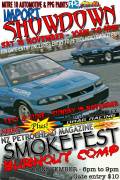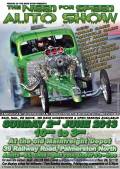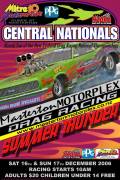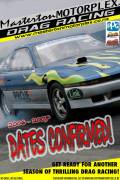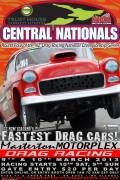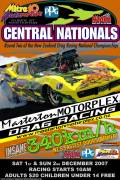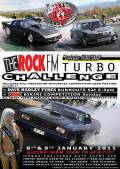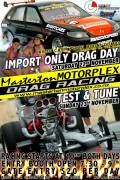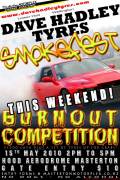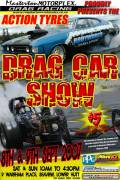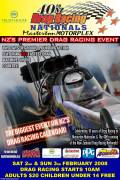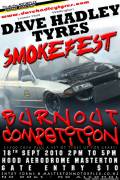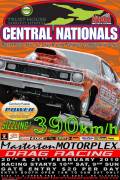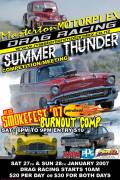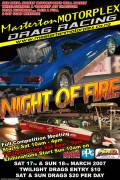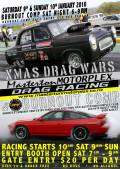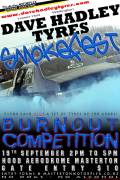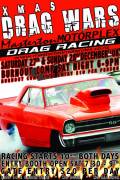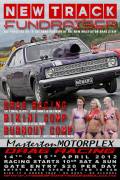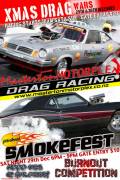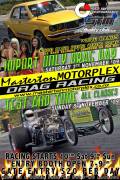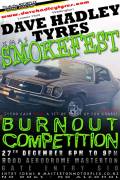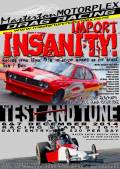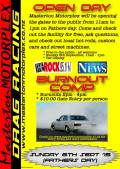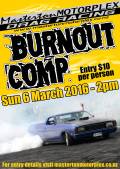 Have we missed an important bit of history? Please let us know!